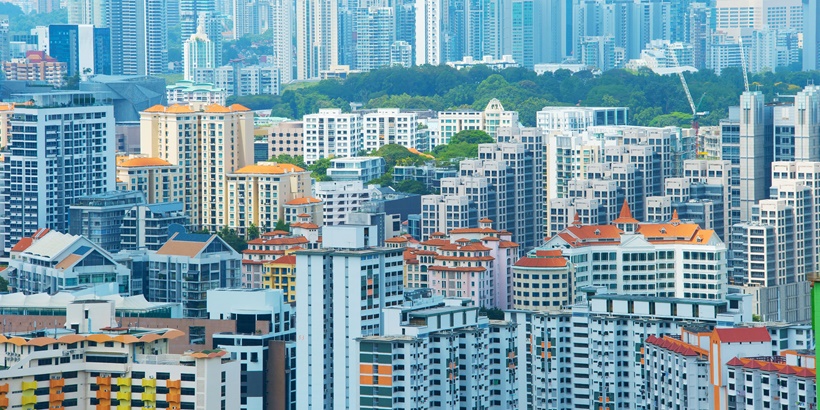 Analysts expects demand from upgraders to continue this year as HDB resale prices rose 5% last year, or its steepest growth since 2012 when values increased 6.5%.
The price gap between new private condos in Singapore and older ones has widened to about 37% last year from 32.4% in 2019, reported The Straits Times (ST).
OrangeTee & Tie Research data showed that the difference in prices were starker in the suburban areas at 47.3% from 38.7% in 2019 or the widest gap since 1995, said Christine Sun, Senior Vice-president of Research and Analytics at OrangeTee & Tie.
This came as HDB upgraders, who were armed with cheap mortgages, engaged in a buying spree in these areas last year.
Knight Frank Singapore Head of Consultancy Alice Tan said many of these buyers recently completed their five-year Minimum Occupation Period (MOP).
Recommended article: HDB Flat to Private Property: How Much Must You Save To Upgrade Right After MOP?
Nicholas Mak, Head of Research and Consultancy at ERA Realty, also pointed to the fact that new suburban homes defied the pandemic to increase 7.9% in 2020, with median prices of new launches hitting $1,548 per sq ft (psf) versus $1,051 psf for resale units.
Resale prices within these areas climbed 1.6% last year.
Viewing restrictions amid the COVID-19 pandemic in 2020 also dampened the resale market. Prospective buyers, for instance, were not allowed to view homes in person during the circuit breaker period from April to June.
Sun explained that many buyers prefer to personally view a resale home to check its condition, while new launches are acquired on plan since they are yet to be completed.
Analysts expects demand from upgraders to continue this year as HDB resale prices rose 5% last year, or its steepest growth since 2012 when values increased 6.5%.
A slew of HDB policy changes introduced in the last two years are taking effect, which include enhancing Central Provident Fund (CPF) Housing Grant, allowing buyers greater flexibility in using CPF money to acquire older flats, raising income ceilings and allowing bigger home loans for eligible buyers.
Suggested read: New Launch Property vs Resale Condos in Singapore: Which is Better?
With this, HDB resales increased 4.4% from 23,714 units sold in 2019 to 24,748 units last year or its highest in eight years.
The initial loan payment for new launches under construction are also way lower due to the progressive payment scheme, said Wong Xian Yang, Associate Director of Research for Singapore and South-east Asia at Cushman & Wakefield.
This is where home buyers pay for a property based on its stage of construction.
Analysts, however, believe that the price gap in suburban homes is unsustainable as this may make resales more appealing to cost-conscious buyers.
Prices of new launches within the prime or core central region, for instance, started to drop in 2020 after the gap widened by as much as 47% in 2018, said Colliers International's Head of Research (Singapore) Tricia Song.
And this trend may be seen in the suburban areas also.
"The widening gap indicates resales could represent more value for money on a per square foot basis, so I think more demand will shift to resale homes," said Song as quoted by ST.
Wong added that the resale market may also see more interest should the en bloc market begin to stir as developers look to acquire land on the back of dwindling unsold inventory.
Looking for a property in Singapore? Visit PropertyGuru's Listings, Project Reviews and Guides.