Here's why staying in a development with access to a raft of facilities makes perfect sense.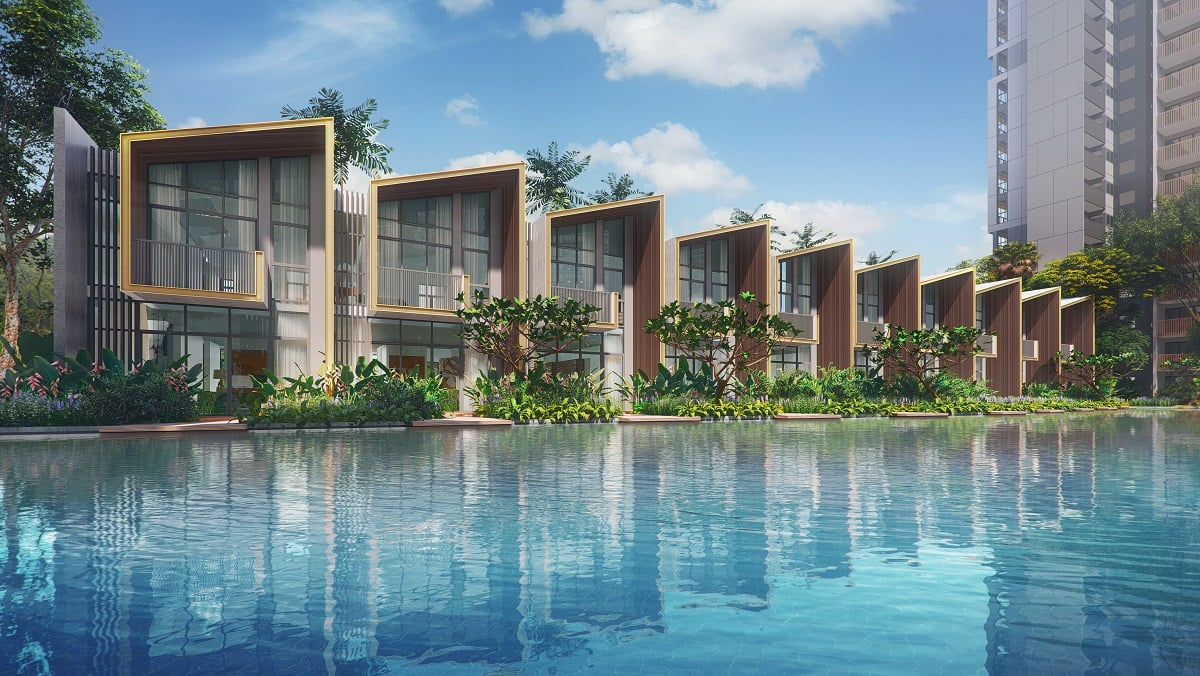 Owning a landed home in Singapore is a housing objective quite a number aspire towards. There is something to be said for having an actual roof above our heads, an exclusive parking lot and an added level of privacy afforded only by landed homes.
The high cost of landed properties may steer most private homeowners towards condominiums, but there is a best-of-both-worlds option. Known as strata landed houses, these are homes built on grounds with shared facilities. Homeowners in the know are opting for strata landed houses for a variety of lifestyle and practical advantages.
THE BEST OF BOTH WORLDS
Enjoy the expansiveness of landed living while having access to a full suite of facilities, including round-the-clock security, swimming pools, gyms and function rooms. With recreation options readily available in one's backyard, there's less of a need to head out for leisure.
Amid new ways of living, the configuration of spaces in strata landed houses could allow them to double as home offices on those work-from-home days, classrooms for home-based learning and entertainment venues for hosting opportunities.
CENTS AND SENSIBILITY: SAVINGS AND BENEFITS AFFORDED BY STRATA LANDED HOUSING
An upside of owning a strata landed home is that such property types are ready to move in upon completion, with well-thought-out spaces that have been deftly designed and decked out with branded appliances, fittings and smart home systems. Additionally, as most of the structural fittings and fixtures have been taken care of, owners can just focus their attention and funds on soft furnishing their homes.
In contrast, property owners who opt for additions and alterations to landed housing may need to set aside a substantial amount of time and money on renovations.
For example, renovation costs for a three-storey, 3,000 sqft landed property might range between S$200,000 and S$300,000. This estimate excludes the cost of tearing down and building a new structure on the same plot.
"Typically, renovation costs for landed properties of this scale range from S$200,000 to S$300,000. However, the final cost depends on the homeowner's requirements and materials used," said Mr Wilson Teh, executive director of Rezt + Relax Interior Design.
Thoughtfully configured strata landed houses make ideal multi-generational homes. Strata landed homes usually come in four- and five-bedroom layouts, which means sufficient room and privacy for all family members. This familial peace of mind extends into the outdoors, as the young ones have access to playgrounds, water-themed facilities and green spaces within the safe compound of a gated community.
Being part of a larger development means that the managing body of the condominium, or Management Corporation Strata Title (MCST), is responsible for the maintenance of common areas and facilities. For instance, the regular fumigation of grounds keeps pests at bay. Strata landed homeowners may have an added level of assurance that their homes are well maintained without the need to engage their own contractors.
For strata landed homes, monthly maintenance fees could range between S$350 and S$600 a month depending on share value. This pales in comparison to conventional landed housing, where depending on the age of the property, having to upkeep the property may set owners back anywhere between S$10,000 and S$35,000 on average per year. Common maintenance work includes pest control, and attending to leaks, plumbing and paint issues.
For strata landed homes, the MCST has a hand in ensuring that the facade of the development is maintained – the external walls of common property are painted at intervals not more than seven years. The collective effort translates to a protection on investment, as a watchful eye is kept on the built environment.
FINDING THE PERFECT STRATA LANDED HOME FOR YOUR FAMILY
If you're in the market for a strata landed home, homegrown developer Oxley Holdings' Strata Landed Collection has homes that suit a variety of needs at Serangoon, Pasir Panjang and Hougang. The collection offers four- and five-bedroom landed houses of between 1,830 and 2,336 sqft in area size.
Each double-storey strata landed home comes with its own private basement parking lot. These homes are in move-in condition and have been fitted with quality appliances from Bosch, Grohe, Gaggenau and Electrolux.
KENT RIDGE HILL RESIDENCES – FOR NATURE LOVERS
Positioned at the fringe of Kent Ridge Park minutes away from the future Greater Southern Waterfront, Kent Ridge Hill Residences is well-placed to harness the quietude of a hillside address and dynamism of city living.
The 50 strata landed units ensconced in the lush development will appeal to nature lovers who appreciate the proliferation of green spaces both within and outside Kent Ridge Hill Residences. Amid the development's various waterfall-themed walks, pools, trails and lawns, residents can leave behind the stress of urban living and bask in the restorative power of nature.
Furthermore, with the residents-only gated access to Kent Ridge Park, homeowners can seamlessly transition to the park to further their fitness, sports and wellness goals.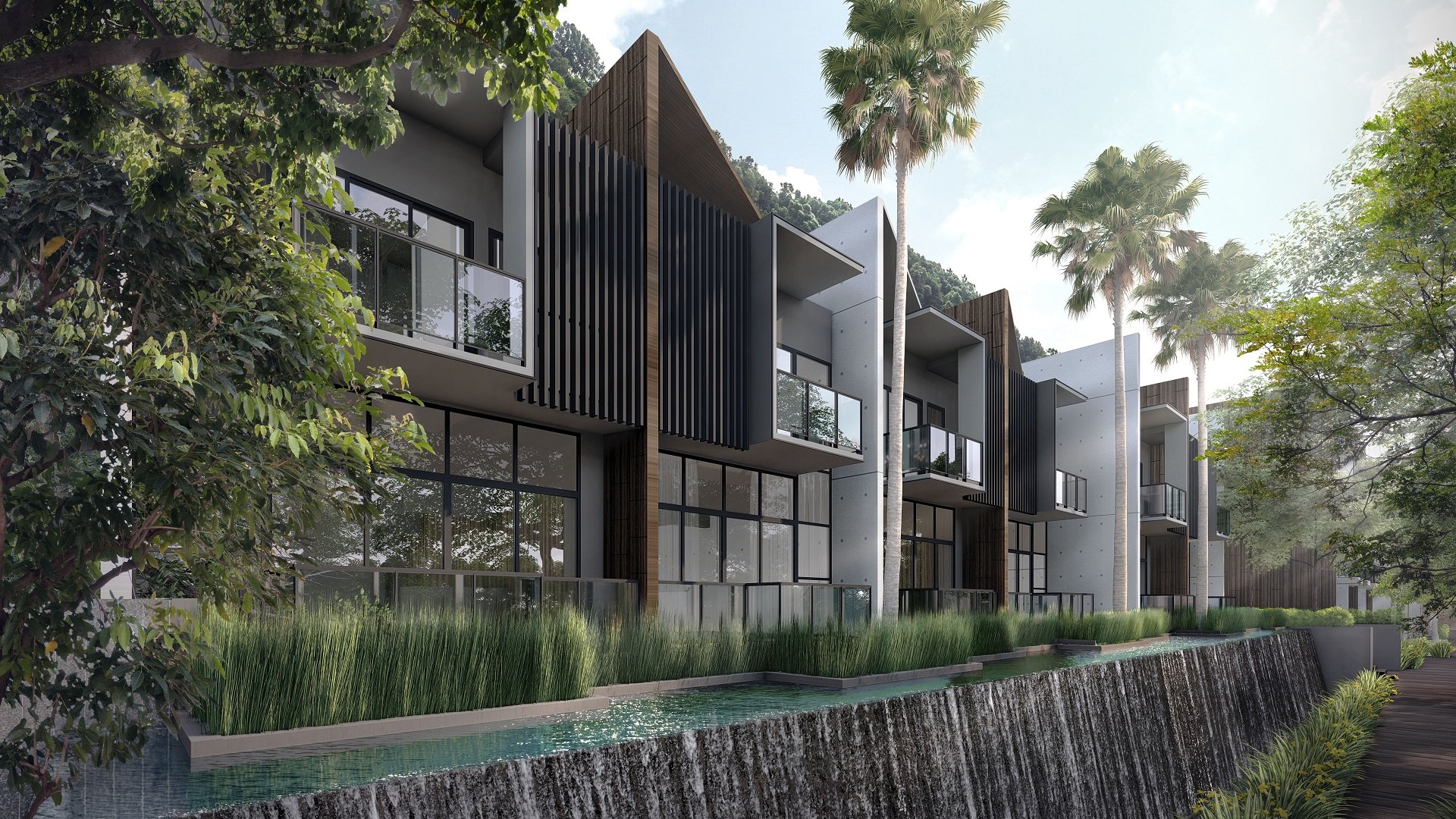 RIVERFRONT RESIDENCES – A RIVER BESIDE MY HOME
Situated at Hougang Avenue 7, Riverfront Residences offers premium waterfront living for residents. The 21 two-storey strata landed homes with basement come with their own parking lots, smart home features, direct pool access and stunning pool views.
The development is located within walking distance to the future Hougang integrated transport hub and its plethora of amenities.
Additionally, cycling and jogging enthusiasts will be pleased to know that it takes less than a minute to reach the park connector that links to Punggol Park. For families with children, the development is ideally suited as it is 1km away from a cluster of good schools such as CHIJ Our Lady of the Nativity, Holy Innocents' Primary School, Serangoon Secondary and Punggol Primary.
Concierge service, a co-working space and three iconic clubhouses complete the home experience at Riverfront Residences.
AFFINITY AT SERANGOON – EVERYDAY ACCESS TO MAJOR HUBS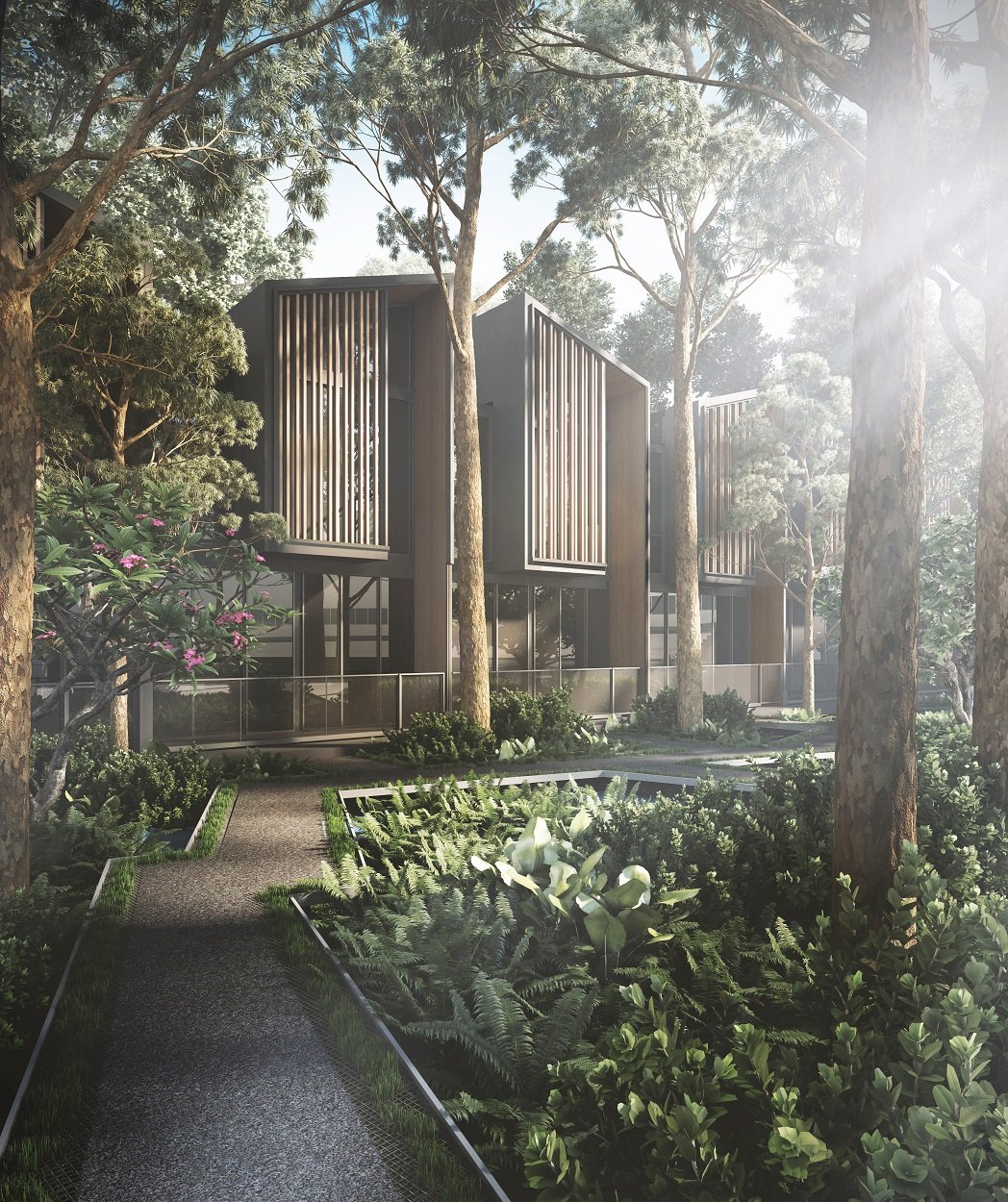 Located along Serangoon North Avenue 1, Affinity At Serangoon has 40 strata houses, some of which have direct access to the 67m sanctuary pool. Its strategic location offers direct links to major transportation nodes – the upcoming Serangoon North MRT is a four-minute walk away while the CTE can be reached within two minutes by car.
Parents with school-going children will find its proximity to renowned schools a boon – Affinity At Serangoon is within the 1km radius of Rosyth School and Zhonghua Primary School. Residents will also enjoy the convenience of being close to business hubs such as the Ang Mo Kio Industrial Park and Seletar Aerospace Park, as well as amenities and eateries at NEX and Serangoon Gardens.
Strata landed homeowners at the well-curated development have access to more than 10 thematic gardens and a comprehensive 88 facilities, including a luminescent plankton cove.
For more information on Kent Ridge Hill Residences, Riverfront Residences and Affinity At Serangoon, visit each of the respective developments' websites or contact Oxley Holdings at salesgallery@oxley.com.sg.
This advertorial was produced in partnership with Mediacorp Brand Studio.
—
Have something to say? Voice your thoughts in our comments section or on our Facebook community page.
Looking for a property? Find the home of your dreams, including Oxley Holdings' Strata Landed Collection of Homes, on Singapore's largest property portal.
The post Strata landed housing: Reap the twin benefits of a landed home experience and the perks of condo living appeared first on 99.co.