According to data released by Land Transport Authority (LTA), Singaporeans spend an average of 84 minutes commuting to and from work daily. It is no wonder why many consider proximity to the MRT station as a key consideration when looking for their next home: you save precious commuting time, which can be spent more meaningfully doing things that you like or with your loved ones. 
On top of that, the "MRT effect" doesn't just have an impact on your quality of life, but also on your property's value.
If you are on the lookout for a property near upcoming MRT developments, the Thomson East Coast Line (TEL) is one to check out. The TEL will bring 32 new stations to Singapore's MRT network and connect the North, South and East of Singapore to the Central Business District (CBD). 
Read on to find out which are the condos that will benefit from the new Thomson-East Coast MRT line.
Thomson East Coast Line (TEL) Overview
| | |
| --- | --- |
| Description | The new line aims to improve the connect those in the East and along the North-South Corridor to the city centre.  |
| No. of MRT Stations | 32 stations |
| Key MRT Interchanges | Woodlands (NSL), Caldecott (CCL), Stevens (DTL), Orchard (NSL), Outram Park (EWL & NEL), Marina Bay (NSL & CCL) and Sungei Bedok (DTL) |
| Estimated year(s) of completion | Slated to be completed in stages: 2021, 2023 and 2024 |
How to Find Condos Within Walking Distance from TEL MRT Stations
One easy way to research and find condos that are within walking distance to the TEL MRT stations is to use PropertyGuru's latest "Search by MRT" filter. You can use this for any MRT station, not just the TEL. 
Once you click the new search filter, a familiar MRT map pops up to show you all the MRT stations in Singapore. You can check the "Future Lines" checkbox at the left of the screen to find MRT Lines that are going to be built. 
Next, select which MRT stations you want to have as part of your search criteria. Once you are ready, click on the search button and let the PropertyGuru portal do the heavy lifting for you.
In a few minutes' time, you will get a full list of all the property listings for condos that are close to the MRT station that you have selected.
7 Condos within Walking Distance to TEL Interchange MRT Stations
Using the steps outlined above, we have curated a list of condos that are ready to benefit from the upcoming Thomson East Coast Line MRT stations. These condos are near existing stations on other MRT lines, which means that once the TEL is up, they'll be within walking distance to not just an MRT station, but an interchange!
TEL MRT stations with condos in the vicinity

Woodlands MRT (NSL, TEL)

Woodhaven

Caldecott MRT (TEL, CCL)

Trevista

Stevens MRT (DTL, TEL)

Loft @ Stevens

Orchard MRT (NSL, TEL)

The Orchard Residences

Marina Bay MRT (NSL, TEL)

One Shenton

Outram Park MRT (EWL, NEL, TEL)

Dorsett Residences

Sungei Bedok MRT (DTL, TEL)

Eastwood Centre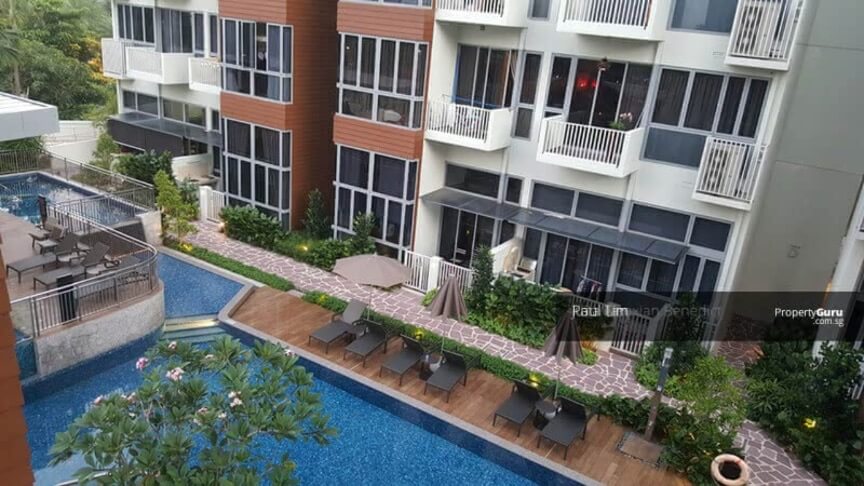 1. Woodhaven, near Woodlands MRT (NSL, TEL)
Woodhaven is located in the Woodgrove enclave, which puts it in close proximity to the upcoming Woodlands interchange that is supported by the North-South Line (NSL) and TEL. Completed back in 2015, Woodhaven is barely five years into its 99-year lease.
In the next 15 years, Woodlands will undergo a major transformation with the new Woodlands Regional Centre. The Woodlands Regional Centre is poised to become the largest economic hub in Singapore's North region, creating new spaces for business, industry, research & development, and learning & innovation. The seamless connection to Johor Bahru with the Singapore-Johor Bahru Rapid Transit System will further add to the liveability of Woodhaven.
Woodhaven sale price: $600,000 – $2,990,000
Nearby amenities: 
Woodlands MRT

The Woodgrove

Causeway Point 

Woodlands Square 

Marsiling Mall

Woodlands Town Park East

Woodlands Stadium
Check out Woodhaven units that are on sale here. 
2. Trevista, near Braddell MRT (NSL) and Caldecott MRT (TEL, CCL)
Having TOP-ed in late 2012, this makes Trevista one of the newer condos in Toa Payoh. After all, Trevista was one of the condos to be launched in the Toa Payoh area after more than a decade since its condo predecessors (Oleander Towers and Trellis Towers) were completed. 
Trevista is nicely situated close to Braddell MRT station with access to the mature Toa Payoh neighbourhood where you can get your daily necessities at your doorstep. Once the Caldecott MRT (TEL) is ready, residents at Trevista will be able to enjoy connectivity to three different MRT lines: NSL, TEL and CCL. The condo also comes with full condo facilities, from swimming pool to tennis court.
Trevista sale price: $768,888 – $2,850,000
Nearby amenities: 

Caldecott MRT

Braddell MRT

Braddell Park

Toa Payoh Mall

HDB Hub
Check out Trevista units that are on sale here.  
3. Loft @ Stevens, near Stevens MRT (DTL, TEL)
Loft @ Stevens is all about exclusivity. It sits nicely in the midst of the landed enclave around Stevens Road. For those who enjoy a quiet and tranquil environment, Loft @ Stevens offers that and more. 
Despite its exclusive location, it doesn't compromise on accessibility. You can find easy access to amenities and food around Stevens Road and the Bukit Timah area. Plus, the new interchange at Stevens MRT will provide residents with access to the Downtown Line (DTL) and TEL, making travelling even more convenient.
At less than $1m, Loft @ Stevens is one of the more affordable condos in the Core Central Regions (CCR). 
Loft @ Stevens sale price: $888,888 – $1,980,000
Nearby amenities: 
Stevens MRT

Stevens Park

Malcolm Park

Singapore Botanic Garden
Check out Loft @ Stevens units that are on sale here.  
4. The Orchard Residences, near Orchard MRT (NSL, TEL)
Completed in 2010, The Orchard Residences is one of the many condos within the Core Central Region (CCR), literally at the doorstep of Orchard MRT station.
As expected of a residence at Orchard, The Orchard Residences exudes luxury, offering a myriad of facilities for its residents to enjoy. From multiple pools to BBQ pavilions and tennis courts, there are no lack of facilities at The Orchard Residences.  And this is on top of the amenities and retail options offered at the mega mall, Orchard Ion. 
The Orchard Residences sale price: $5,850,000 – $10,800,000
Nearby amenities: 
Orchard MRT

ION Orchard

Shaw Lido

Wheelock Place

Wisma Atria

Shaw House

Lucky Plaza

Far East Plaza

*SCAPE

313 Somerset
Check out The Orchard Residences units that are on sale here.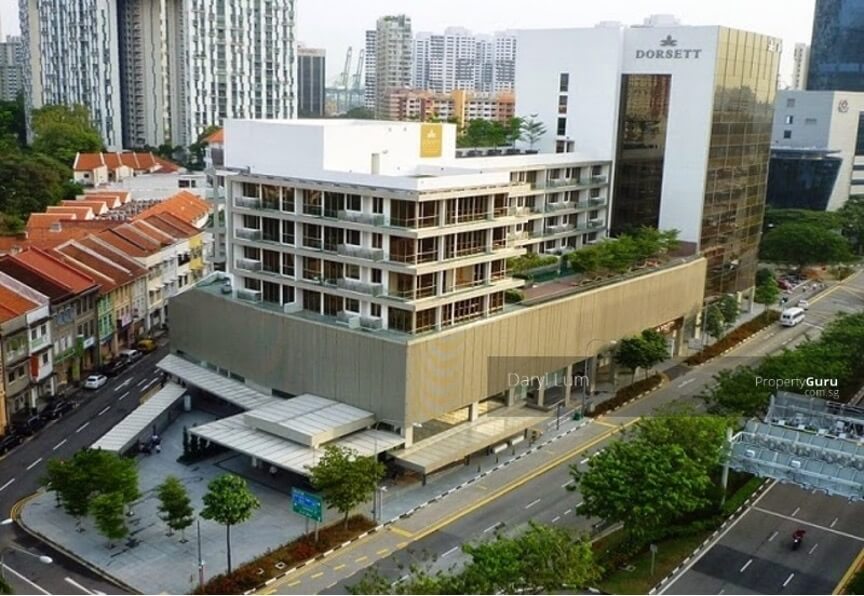 5. Dorsett Residences, near Outram Park MRT (EWL, NEL, TEL)
Dorsett Residences is a beautiful condo located in the heart of Outram Park. There are many shops and amenities within walking distance from Dorsett Residences that residents can take their pick from. You won't have to travel far for your daily needs. 
Once the Outram Park MRT station on the TEL is ready for operation, there will be three MRT lines available to those living at Dorsett Residences. This will make Dorsett Residences even more convenient than it already is. Plus, the DTL is just one MRT stop away at Chinatown MRT, which is easily accessible both by foot and train. That means you essentially have four MRT lines within close reach. 
The price of Dorsett Residences is also reasonable, considering the convenience you get by staying in the heart of Outram Park. Just look to the newly launched One Pearl Bank and The Landmark and you will know what we mean.
Dorsett Residences sale price: $988,000 – $1,560,000
Nearby amenities: 
Outram Park MRT

Singapore General Hospital

Oriental Plaza

Chinatown Complex

Chinatown Point

Chinatown Market & Food Centre

Pearl Hill City Park

Duxton Plain Park

Ann Siang Hill
Check out Dorsett Residences units that are on sale here.  
6. One Shenton, near Marina Bay MRT (NSL, TEL)
Located in the heart of Marina Bay, One Shenton stands out with its stunning asymmetrical design and gold tone. The condo offers a unique, ultra-luxurious living experience in a highly sought-after area. 
Each unit at One Shenton comes with a modern and exquisite design, not to mention the impressive transportation links to all parts of Singapore. The addition of Marina Bay station on the TEL will further enhance the convenience of living at One Shenton.
Price-wise, the starting quantum of a 1-bedroom unit at One Shenton is $1.02m. The 2-bedroom unit is selling at $1.73m, which although expensive compared to suburban areas, is still quite reasonable considering One Shenton's location in the centre of Marina Bay.
One Shenton sale price: $1,020,000 – $30,000,000
Nearby amenities: 
Marina Bay MRT

Downtown MRT

The Lawn @ Marina Bay

Telok Ayer Green

Telok Ayer Park

OUE Downtown 2

Far East Square

Marina Bay Sands

One Raffles Place

Guoco Tower
Check out One Shenton units that are on sale here.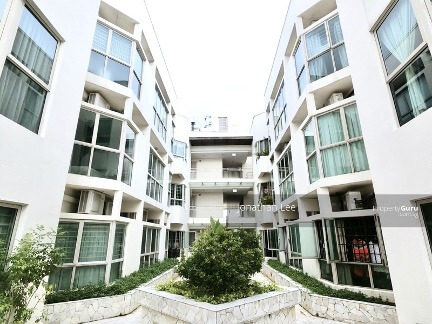 7. Eastwood Centre, near Sungei Bedok MRT (DTL, TEL)
Eastwood Centre is one of those condos that are located near the up-and-coming Bayshore district. For the uninitiated, Bayshore housing precinct is one of the latest development plans by the Urban Redevelopment Authority (URA) on the Eastern corridor of Singapore. The new Sungei Bedok MRT and TEL were designed with the Bayshore district in mind to help ensure that residents staying in the precinct has good commuting options to the city centre. Thus, with all the developments in Bayshore, Eastwood Centre is set to become a beneficiary. 
The cheapest unit is currently selling at an affordable price of less than $1m. But as Sungei Bedok MRT and the TEL starts to near its completion, it could change the pricing dynamics of condos in the area, including Eastwood Centre.
Eastwood Centre sale price: $885,000 – $1,590,000
Nearby amenities: 
Sungei Bedok MRT

Eastwood Centre

East Coast Park

Bedok Corner Food Centre

Simpang Bedok
Check out Eastwood Centre units that are on sale here.  
For more property news, resources and useful content like this article, check out PropertyGuru's guides section. 
Are you looking to buy a new home? Head to PropertyGuru to browse the top properties for sale in Singapore.  
Already found a new home? Let PropertyGuru Finance's home finance advisors help you with financing it.