Amidst health risks and market volatility, sound financial planning has become more essential than ever. According to a survey by Franklin Templeton, the ongoing pandemic has not dampened investor sentiment among young adults aged 18 to 35 years old. Eighty per cent of the respondents already have investments while 88 per cent are considering investing in at least one product in the coming year.
In a bid to improve financial literacy among local communities and empower consumers to make informed decisions at different stages of their lives, Singapore's largest international real estate agency ERA Singapore (ERA) and CGS-CIMB Securities (CGS-CIMB), the #1 market share brokerage firm in Singapore for the last three years, signed a Memorandum of Understanding (MOU) on 13 October 2021 which aims to provide guidance to individuals so that they can build a more diversified and sustainable portfolio that fits their long-term financial goals, amongst others.
The financial literacy aspect of this MOU will comprise two prongs:
Webinars and regular educational programmes will be held to help consumers achieve financial security through portfolio diversification in real estate and stocks.
Integrating the Environmental, Social and Governance criteria into the collaboration to promote sustainable investment and long-term growth to safeguard our future.
The partnership will further expand the companies' outreach in the Asia-Pacific region and China through ERA's strong network across 10 countries in the Asia Pacific region, as well as CGS-CIMB's global network in over 20 countries.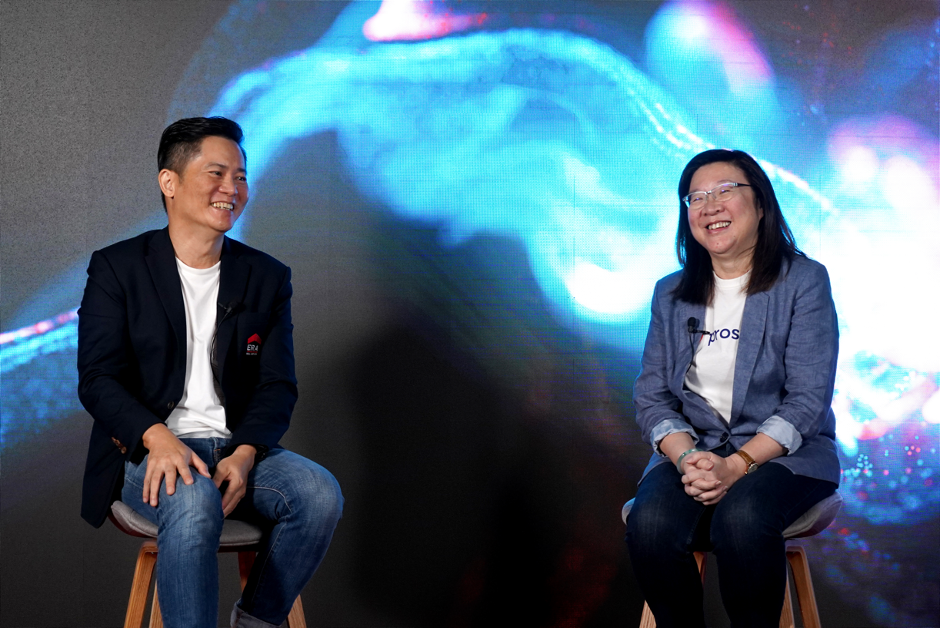 "We are honoured to collaborate with established financial service providers such as CGS-CIMB and help individuals steer their financial empowerment journeys in a secure investment environment," said Marcus Chu, CEO of ERA Singapore. "One of the biggest financial decisions an individual will make – property purchasing – requires meticulous planning that goes beyond budgeting.
"For its part of the collaboration, ERA will empower home buyers and sellers with the right knowledge and know-how to transact in real estate. They can access professional, personalised property advice before approaching ERA's trusted advisers for in-depth analyses."
Carol Fong, Group Chief Executive Officer of CGS-CIMB said, "I am excited about this partnership with ERA. At CGS-CIMB, we understand that investing for the future is a high priority for many individuals. We are here to help them take a multi-dimensional approach in their journey to achieve financial freedom. As part of our financial literacy efforts, CGS-CIMB will be rolling out comprehensive programmes on investing in financial products including stocks and shares.
"In addition, if they require customised service, they can always approach our trusted financial advisors. I have the utmost confidence that our work in our respective industries, and society at large, will create new opportunities and enable us to build a future that will benefit one and all."
The post ERA and CIMB signs MOU to promote financial literacy and empowerment for consumers, especially young adults appeared first on 99.co.