Singapore co-living start-up The Assembly Place (TAP) has raised SGD$5.55 million in a seed funding round to grow its presence in Singapore and to further develop its technology platform.
Led by real estate developer Eric Low See Ching, deputy CEO of property group Oxley Holdings, the funding round included other real estate giants like Ms Kemmy Tan, CEO of M+S, Ismail Garfoor, CEO of PropNex Singapore, Wendy Tang, Group MD of Knight Frank Singapore, Bruce Lye and Ken Low, managing partners of SRI Ltd, Shaun Poh, Executive Director (Capital Markets) of Cushman & Wakefield and Dennis Goh, Executive Chairman of Lyte Ventures.
This is TAP's first fund raising round since its inception in 2019 by CEO and founder Eugene Lim.
Humble beginnings
Lim started TAP to disrupt traditional real estate through co-living by curating spaces in convenient locations with flexible leases, catering to younger outliers who prefer the short-term nature of leasing.
From having just 6 rooms in 2019, TAP has since expanded to 350 rooms across Singapore, with 200 more in the pipeline.
The company employs an asset-light approach, operating on a 5+5 year management contract for 95% of its properties with a combined value of S$250 million.
On 9 August 2021, TAP secured contracts with 4 more buildings. Located at 3 Tank Road, 15 Penhas Road and 272 East Coast Road, the key assets include a 171-bed co-living hostel at 25A Perak Road, which is a redevelopment of the former Footprints Hostel.
With these latest additions to their offerings, TAP brings their total room count up to 550 rooms spread out across 16 purpose-built co-living assets, putting them right on track to have 1000 rooms by Q2 2022.
TAP also has interesting places catering to individuals looking for an unforgettable living experience: A row of historical conservation shophouses located at 138-142 Jalan Besar Road will open its doors to its first guests at the end of the month.
Enhancing the user experience with its mobile app
With strong backing from the funding round and strategic partners, TAP is aiming to add more value and convenience to its members by directing the focus to develop and improve their current mobile app platform, as well as to hire more strategic hires to take the company to the next level.
One of such hires was having Mr Zam Ong on board as Chief Technology Officer (CTO). Mr Ong was CTO of local dating agency Lunch Actually for 12 years and Head of Enterprise Architecture with Dubai's department of culture and tourism.
"We are extremely trilled to have Mr Zam Ong, who has more than 20 years' experience in information system technology joining us in our start up journey," says Lim.
Leveraging on technology
Determined to maintain the steady upward trajectory of TAP's growth, Lim has placed a huge emphasis on developing an app that will serve its members best.
"We are mindful not to create an app for the purpose of creating one. The app cannot be a white elephant that the members don't use. The technological front is an ongoing process that need constant improvement and innovation." he says.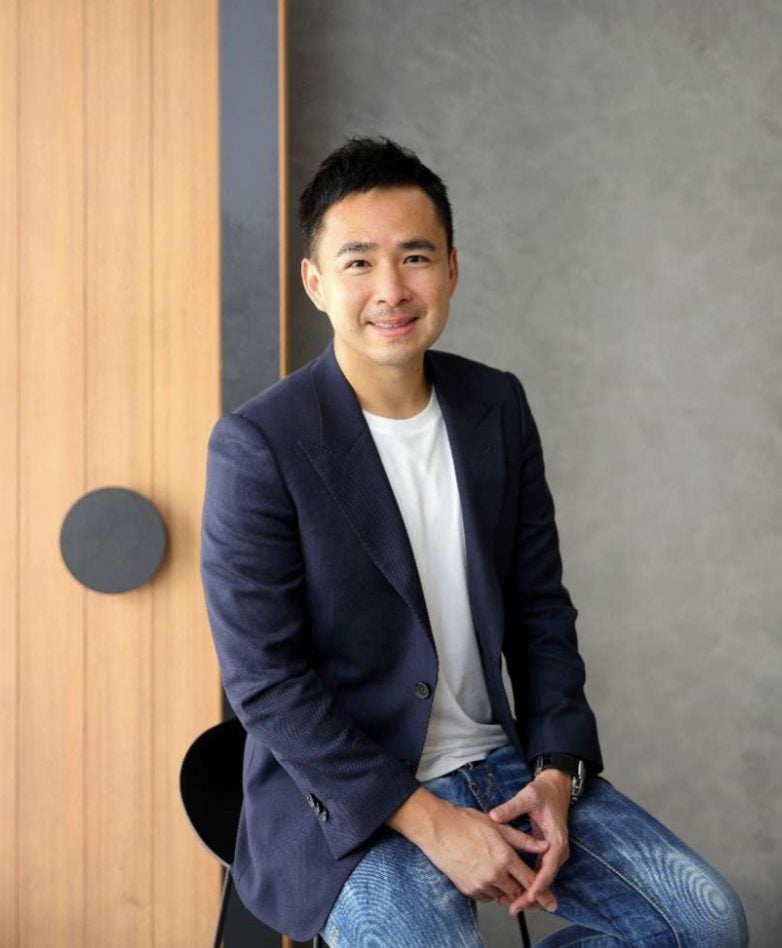 With the first phase of their mobile app successfully launched, members can receive important announcements such as community events updates as well as read the latest news and articles via the app.
TAP also aims to build awareness and support local F&B and wellness partners by featuring them on the mobile app. These partners include pioneer cocktail bar Jekyll and Hyde, Mosanco Enchanted café, and True Group, a group of fitness and wellness studios.
The app also helps in the significant reduction of data entry and digitalises documents such as tenancy agreements and e-stamp documents.
The benefits of the app will be extended to landlords as well as real estate salespeople who refer clients to TAP.
"We believe that with Mr Ong's expertise in the tech world, He can further improve TAP technology platform to match suitable tenants to Co-Live together through their lifestyle, occupation, and preference." says Lim.
With the real estate industry's heavy hitters on board to support TAP, Lim has ambitions for TAP to grow and expand in not just Singapore, but regionally as well.
—
Would you try out co-living? Let us know in the comments section below or on our Facebook post. 
If you found this article helpful, 99.co recommends From High-flying Commando to Student Estate Agent… to Co-living Success and This co-living operator has figured it out and could be the last man standing. 
Looking for a property? Find the home of your dreams today on Singapore's fastest-growing property portal 99.co! If you would like to estimate the potential value of your property, check out 99.co's Property Value Tool for free. Meanwhile, if you have an interesting property-related story to share with us, drop us a message here — and we'll review it and get back to you.
The post Co-Living Tech Startup The Assembly Place raises $5.55 mil in seed funding appeared first on 99.co.