99.co has consistently supported property agents by improving each step of their property transaction journey. This includes adding new and enhanced features to help them make faster and easier decisions when it comes to reaching out to potential customers.
The latest feature we've added is 99 Smart Video, a property video creation and hosting tool that simplifies the video creation process for agents. It allows them to create high-standard videos of the properties they're selling while building up a video portfolio for themselves – all with little skill and effort.
Why 99 Smart Video Tool?
Most video creations fall in either of two general methods. The first method is at one extreme – where you need professional video camera equipment, lighting, sound capture devices and a robust editing suite. These are usually your 4K or Full HD videos that require lots of time, effort and manpower.
On the other extreme are your TikTok and CapCut apps for social video creation, which, while quality is passable, require some video editing knowledge still.
For some agents, learning to create on these apps could be just as challenging, especially if they're not as tech-savvy. Most agents, even experienced ones, will tell you that it's never easy to reach the right audience if you really want your videos to go viral.
This is where 99.co's Smart Video Tool comes in.
99.co's Smart Video Tool provides agents with the best of both worlds, as its smart video creator feature lets agents create high-standard videos without the steep learning curve.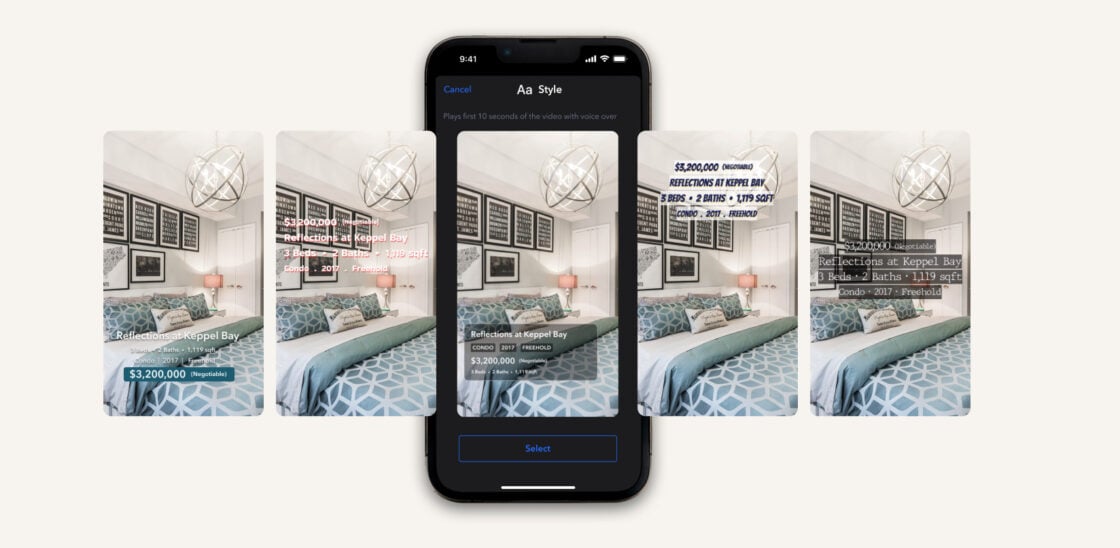 Key features include:
Intelligent Selections of the AI voice, music and thumbnails optimise your video for capturing and retaining your viewers attention.
Realistic Narration powered by the most fluid, natural-sounding text-to-speech technology that matches the intonation and emotion of human voices
Smart Scripts provides the property's location accurately, information, key selling points and nearby amenities.
Auto Caption highlights the key features of the property with captions to retain attention and capture engagement better.
Background Music provides royalty-free background music, and adds depth to your property videos.
Watermark your videos automatically to protect against misuse.
Agent Profile is displayed at the end of the video so interested viewers can reach out to you.
Seamless Process to create and host your videos within your listings all in one place. Maximise leads with no more gaps between viewing and enquiring.
YouTube Integration auto-adapts the video format for YouTube with just one click.
In summary, 99 Smart Video:
Saves the agent time and effort
Gives the agent an additional way to communicate the potential of a home to prospective homebuyers easier, faster and better
Has the potential to garner the agent greater reach, thus generating better leads
The 99 Smart Video Tool helps agents create and provide videos of the properties they're selling easily, even if they lack the know-how and resources to shoot, edit and publish.
With this tool, all those worries are no longer a concern. They can now produce professional, high-standard property videos with little resources while achieving greater impact on the right audience at the right place and time.
How to Use 99 Smart Video
Using the 99 Smart Video Tool is easy. With your agent subscription account, you can scroll down to the Video option when you Create Listing, then select 99 Smart Video.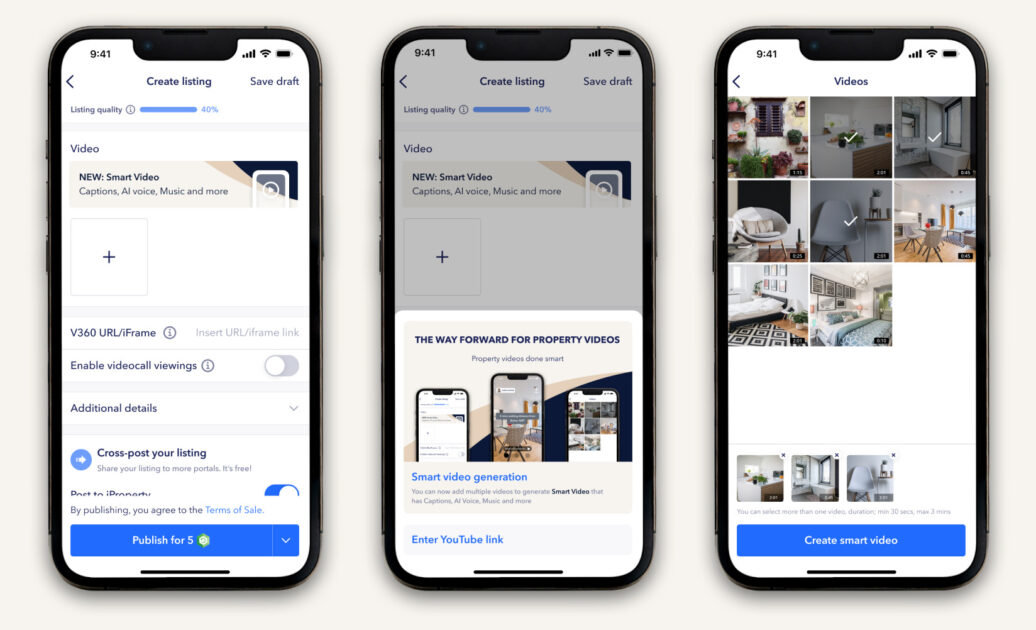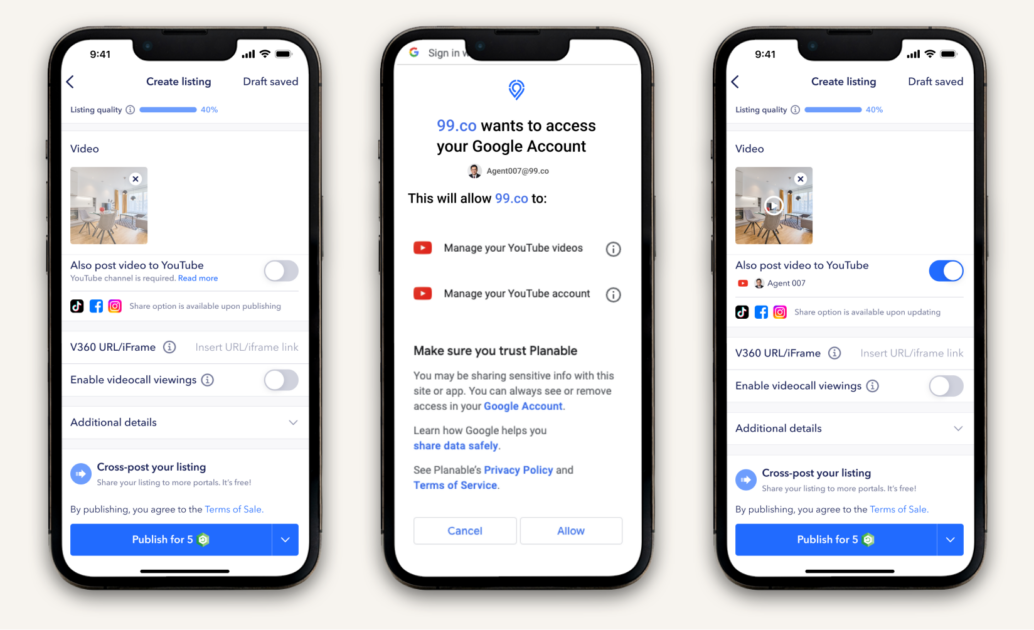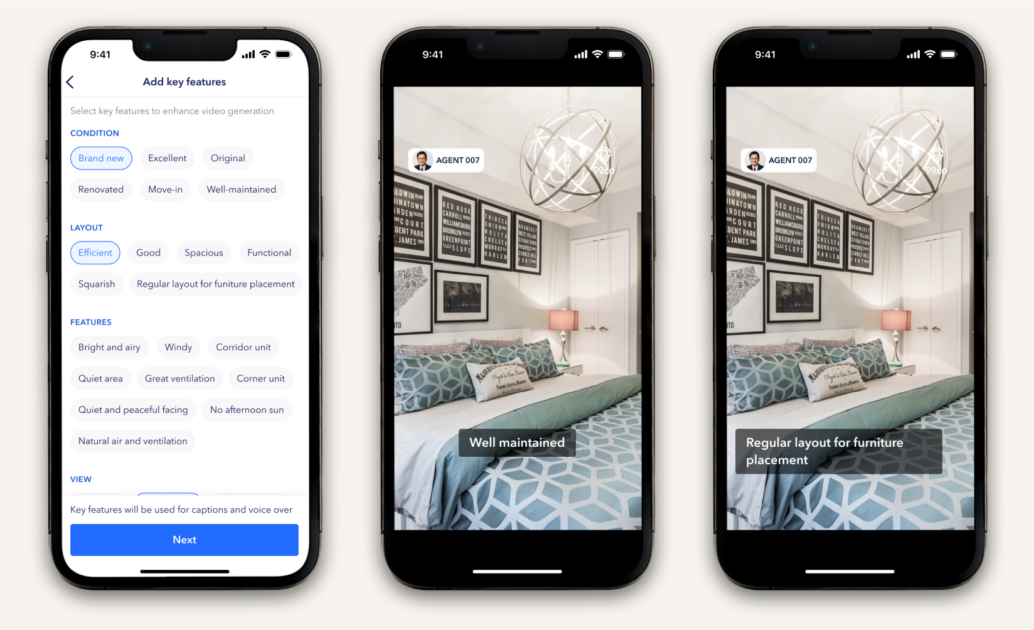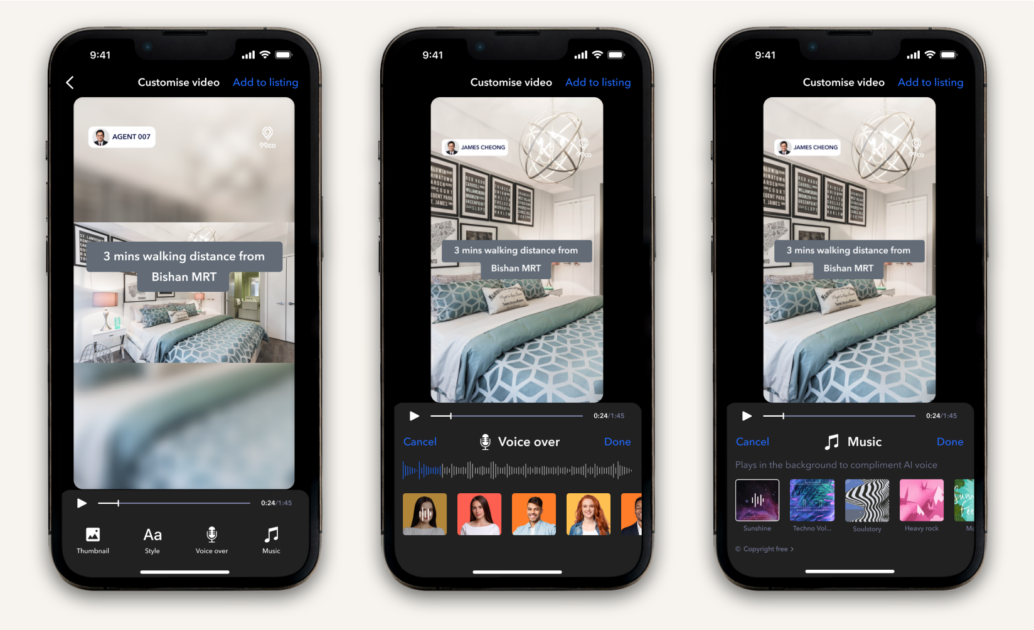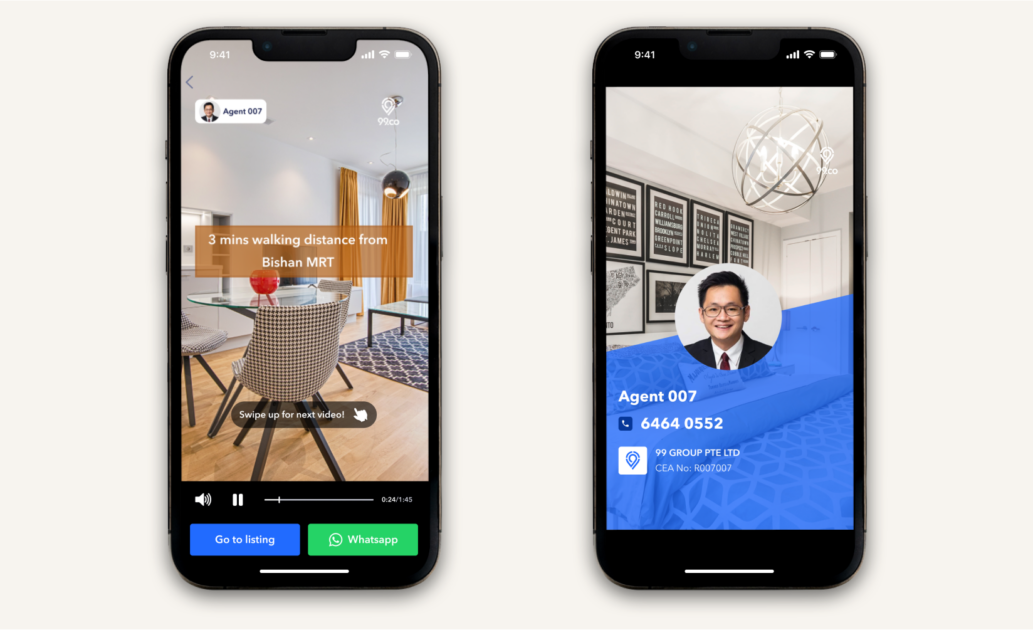 All features on 99 Smart Video is currently available to all subscribing agents for a limited time only. Get more information on 99 Smart Video here.
Want to learn more about how you can access 99 Smart Video? Chat to any of our friendly account managers!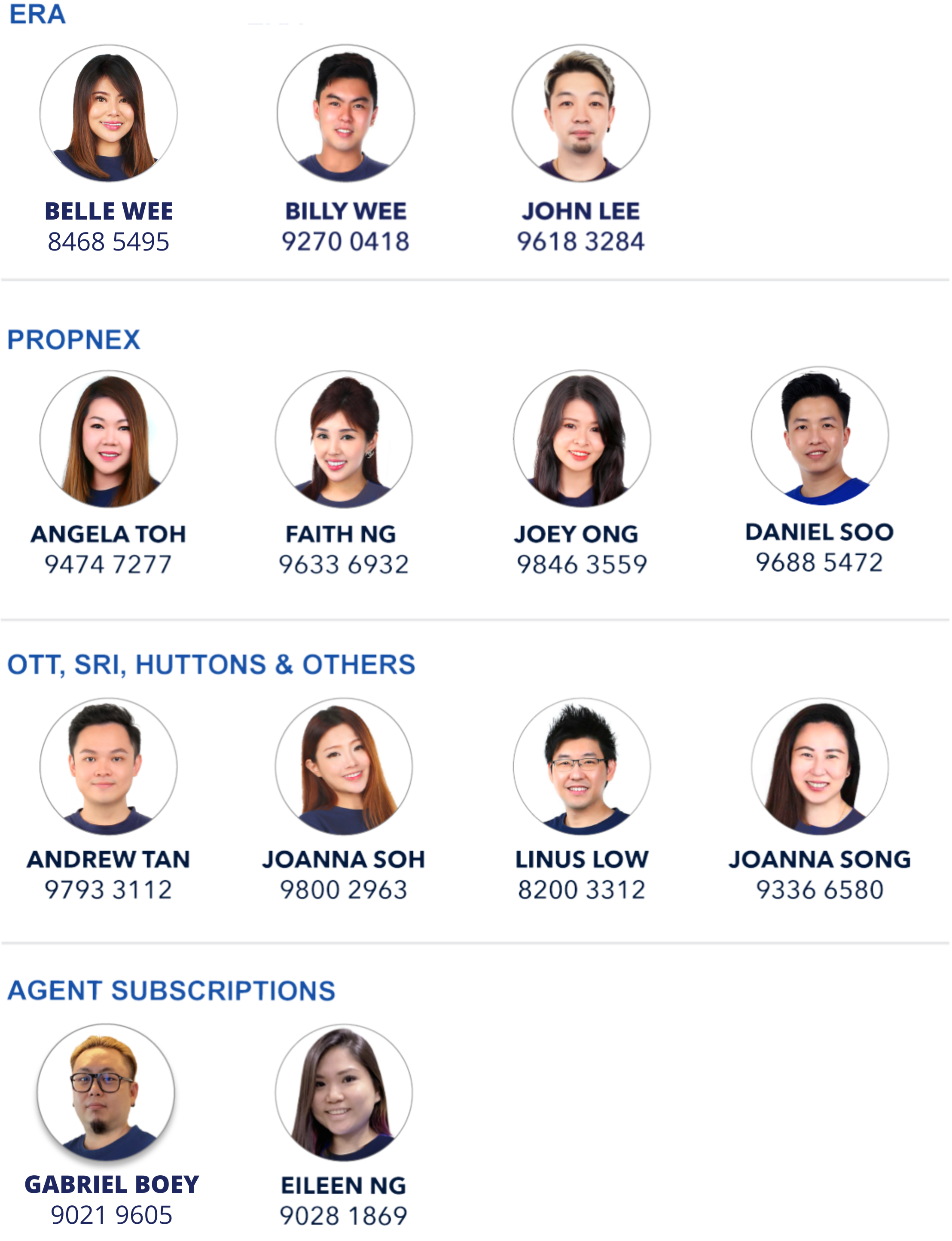 The post 99 Smart Video – Property Videos Done Smart appeared first on .