13th December – 19th December 2022
Forecasting a "very healthy" demand for the property sector next year, PropertyGuru's Chief Executive Officer Hari Krishnan said the company has no plans of cutting any jobs. Meanwhile, Singapore saw new private home sales, excluding executive condominiums (ECs), declined 17.3% to 259 units in November from 312 units in October.
1) PropertyGuru expects healthy property demand in 2023
PropertyGuru's CEO Hari Krishnan said the company expects "very healthy" demand for the property sector next year, reported The Business Times.
In fact, PropertyGuru's profitability is "expanding" even as the global economy faces a potential recession.
Notably, the company posted a net income of $3.8 million in Q2 FY2022, making it the first Singapore-grown startup to become profitable after listing in the United States – although on a quarterly basis only. However, it registered a net loss of $7.4 million in Q3 FY2022. Nonetheless, this was still an improvement given that the company recorded a net loss of $9.6 million in the previous year.
Meanwhile, the company's adjusted earnings before interest, taxes, depreciation and amortisation (EBITDA) increased from $3 million in Q2 to $5.7 million in Q3.
Krishnan said this better reflects the company's performance since it is an asset-light business.
He also revealed that PropertyGuru has no plans to cut any jobs.
"We know how to manage our cash reserves, we know how to manage our staff, and therefore we will not be doing layoffs," he said, adding that the company would instead cut investments if the business were to slow down.
2) New private home sales down 17.3% in November
Singapore saw new private home sales, excluding executive condominiums (ECs), declined 17.3% to 259 units in November from 312 units in October. On an annual basis, new home sales plunged 83.3%.
Huttons Asia noted that the figure is even lower compared to the sales registered in April 2020 when the circuit breaker was imposed.
Edmund Tie's Head of Research and Consulting Lam Chern Woon attributed the softer sales momentum to several factors – namely, "an increasingly tight financing environment, a year-end lull in homebuying activities, and the market holding back for new project launches next year".
The Core Central Region (CCR) accounted for 57% of the total sales in November, while the Rest of Central Region (RCR) and Outside Central Region (OCR) made up 28% and 15%, respectively.
With locals travelling overseas for holidays, foreigners travelled to the city-state to pick up a home – effectively pushing the proportion of foreigners acquiring a home within Singapore to 19.7% in November.
Huttons Asia said it is the biggest proportion since September 2011 when foreigners accounted for 20.2% of total acquisitions.
3) Baseline price of mass market condos to exceed $2,000 psf in 2023
Savills expects mass market condominiums to achieve a baseline price of more than $2,000 per sq ft (psf) in 2023.
It noted that the $2,000 psf price crossover for projects that were highly subscribed in 2022 such as Lentor Modern, Piccadilly Grand and AMO Residences "provides empirical evidence that the mass market could take such prices".
"This brings to question whether the price psf measure is the line that potential buyers take when looking at affordability or what is deemed expensive. It also questions the cap set on affordability levels for mass market and executive condominiums (ECs)," said Alan Cheong, Executive Head of Research and Consultancy at Savills Singapore.
Overall, Savills sees house prices rising 10% year-on-year in 2022 and 7% year-on-year in 2023.
"However, if interest rates begin to fall by mid-2023, this could further boost buyers' confidence and prices may rise by up to 10% year-on-year, instead of the initial projection of 7%," it said.
4) Include land cost in BTO pricing to avoid stress on public amenities, infrastructure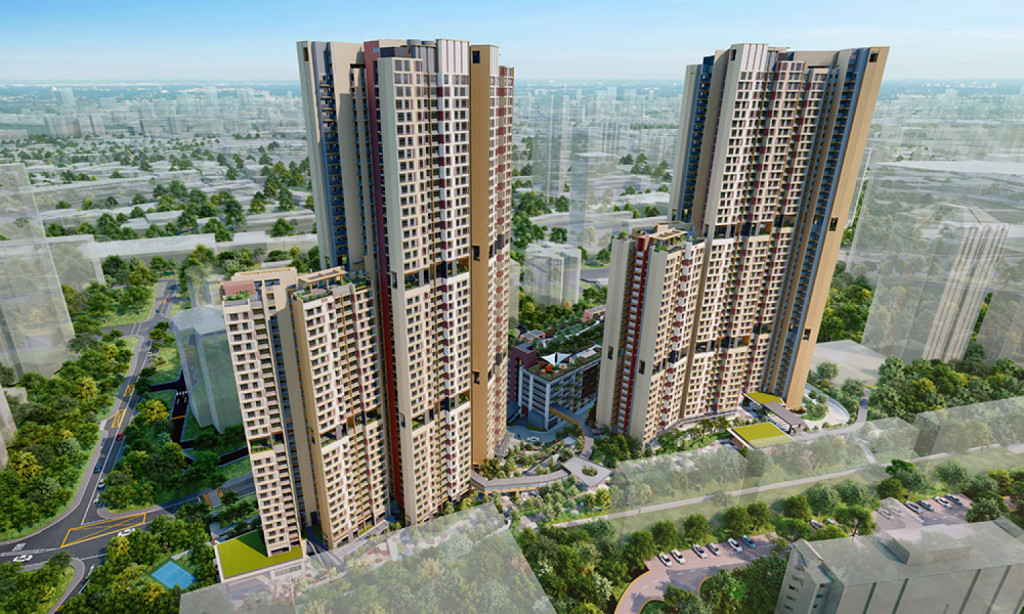 Property analysts have supported the Government's stance of including land costs to determine the price of Build-to-Order (BTO) flats, saying it was necessary to ensure the stability of fiscal revenue and the property market, reported TODAY.
Huttons Asia's Senior Director of Research Lee Sze Teck said including the land cost to BTO prices would also avoid stress on public amenities and infrastructure.
"If land costs are disregarded, it may mean that the costs of a BTO flat are homogeneous regardless of location," he said.
"Buyers will then likely zoom in to a more desired location such as central locations since the price is the same. Certain locations may not even see buyers."
"There will be more stress on public amenities and infrastructure when one area becomes more crowded than another area," added Lee.
However, it would be good for the Government to be transparent with the housing subsidies given to avoid unnecessary public speculation, said CIMB Bank Economist Song Seng Wun and Chris International Director Chris Koh.
5) Trendale Tower is back on the market for $168 million
Trendale Tower, a 20-storey freehold residential development at 79 Cairnhill Road, has been relaunched for sale via public tender with a reserve price of $168 million.
Exclusive marketing agent Savills Singapore noted that the reserve price "works out $2,257 per plot ratio after factoring in the 7% bonus GFA for balconies".
It added that the development charge payable for the bonus GFA is about $7.6 million.
Featuring 18 apartment units, the development occupies a 21,708 sq ft site zoned for "Residential" use under the 2019 Master Plan with a height limit of up to 36 storeys.
"Based on URA's Gross Floor Area (GFA) verification and Development Baseline record, Trendale Tower has an existing GFA and Development Baseline of both approximately 72,691 sq ft (PR 3.348)," said Savills.
"A pre-application feasibility study is also not required by LTA for the site redevelopment of up to 103 apartments."
The tender for Trendale Tower closes on 12 January 2023.
6) No proposal received for Jurong Lake District integrated tourism development
The Singapore Tourism Board's (STB) tender seeking proposals to build a tourism development project within Jurong Lake District drew a blank, reported The Straits Times.
"We understand from stakeholders that the geopolitical and the uncertain economic environment in the earlier part of the year affected the response to the request for proposals," said STB's director for attractions, entertainment and tourism concept development Ashlynn Loo.
Meanwhile, the absence of proposals came as no surprise for Dr Kevin Cheong, Managing Partner of Syntegrate, which is a tourism and destination consulting practice.
He pointed out that development with the size that STB had in mind – a maximum gross floor area (GFA) of 84,000 sq m – would usually appeal to retail-commercial developers in Singapore.
However, such developers have no experience in conceptualising, designing and operating the minimum 35,000 sq m of attraction space required by STB, he added.
7) 2023 mortgage outlook: First-time home buyers to be hit most by interest rate hike
With the US Federal Reserve raising the benchmark lending rate by 0.5 percentage points on 14 December, policymakers believe rates would land higher than expected at 5.1% next year.
However, PropertyGuru Finance Vice President Paul Wee does not expect the latest change to significantly affect the interest rate on mortgages, reported CNA.
This comes as the 5.1% projection "does not differ much" from the market's expectation that interest rates would reach 5% in 2023, he said.
Meanwhile, Dr Tan Tee Khoon, Country Manager at PropertyGuru Singapore, expects first-time home buyers to be hit the most by the potential hike in mortgage rates.
"They are likely to rework their sums, exercise prudence and right-size their property purchases," he said.
"They could also defer their decision to purchase and opt to stay with their parents or explore leasing accommodation, including co-living spaces, in the meantime. Those who are eligible for executive condominium purchases may explore this particular asset class given the housing grants available and also the possibility of deferred payments," added Dr Tan.
8) Ming Arcade sets new record with $172mil sale price
Ming Arcade, a seven-storey commercial complex along Cuscaden Road, has been sold to the Royal Group of Companies for $172 million, revealed exclusive marketing agent Savills Singapore.
The purchase price set a new benchmark in Singapore, exceeding the previous record of $2,910 per sq ft per plot ratio (psf ppr) paid by Hong Kong-listed Shun Tak Holdings for the sale of Park House in 2018.
Savills noted that Ming Arcade features 88 strata units and three basement levels. It occupies a 12,132 sq ft site that is zoned for "Commercial" use with an existing gross floor area (GFA) of 55,046 sq ft, which is equivalent to a plot ratio of 4.54. The freehold site also comes with a height limit of up to 20 stories.
The Royal Group of Companies is a Singapore-based family office that is founded by its chairman Asok Kumar Hiranandani. The company plans to redevelop the newly-acquired site.
9) S-REITs rebounded in November as total returns increase by 5.7%
Interest rates and economic growth within key Asian markets helped S-REITs rebound in November, with total returns rising 5.7%, reported Singapore Business Review citing SGX.
This is a reversal from the 5.6% drop registered in October.
"Institutional investors net sold (-$95.6 million) while retail investors net bought (+$54.0 million) of S-REITs in November 2022," said SGX.
SGX noted that hospitality trusts with Singapore assets such as CDL Hospitality Trusts, CapitaLand Ascott Trust, Frasers Hospitality Trust and Far East Hospitality Trust posted significant improvements in occupancy and revenue per available room (RevPAR) during the last quarter.
It attributed the hospitality REITs' improved performance to the pent-up demand for overseas travel and the return of large-scale events as well as the MICE (meetings, incentives, conventions and exhibitions) industry.
Singapore saw international tourist arrivals increase for a ninth straight month in October.
Looking for a property in Singapore? Visit PropertyGuru's Listings, Project Reviews and Guides. 
Farhan Shafie, Digital Content Specialist at PropertyGuru, edited this story. To contact him about this story, email: farhanshafie@propertyguru.com.sg.