Here's a conundrum: you're currently a homeowner who plans to sell your house by consulting with an agent and listing it on a property portal.
However, there's one caveat: the house has a feature that not many prospective buyers may immediately warm up to. For example, it is direct East- or West sun-facing, which means in the mornings or evenings, it may get hotter than usual.
We thought we share how some homeowners get around this and perhaps turn what may usually be perceived as a disadvantage into an advantage.
1) East or West sun-facing flat
If a particular room (eg. master bedroom or living room) is East sun-facing, homeowners would say they are usually not home by the time the East sun is at its most intense, as they would have gotten up and gone to work. If their prospective sellers view work routines the same way, they may not mind the sun-facing aspect as a major turn-off.
The challenge usually comes with West sun-facing flats. This is because after an entire day at work, you may return home and still feel as if your home still feels warmer than usual.
One homeowner, whose kitchen is West sun-facing, would look for home buyers who seldom cooks or stays in the kitchen. In fact, as a home-grown gardener, she was able to make full use of the sunlight to grow plants in her backyard and hang her clothes to dry. For her, she found a homebuyer who had similar thoughts or interests.
Another homeowner blocked the light with UV sheets like solar or reflective films on the windows, coupled with installing retractable blinds. If a buyer can accept these added features as a preexisting fixture (part of the sale price) that counters the perceived inconvenience, that's already a win for the seller.
More often than not, East or West sun-facing apartments have other features that override this perceived disadvantage. For example, a homeowner's high-floor unit was West sun-facing and had a breathtaking reservoir view. Prospective buyers will know that the breathtaking view usually overrides slight inconveniences like a morning or evening sun.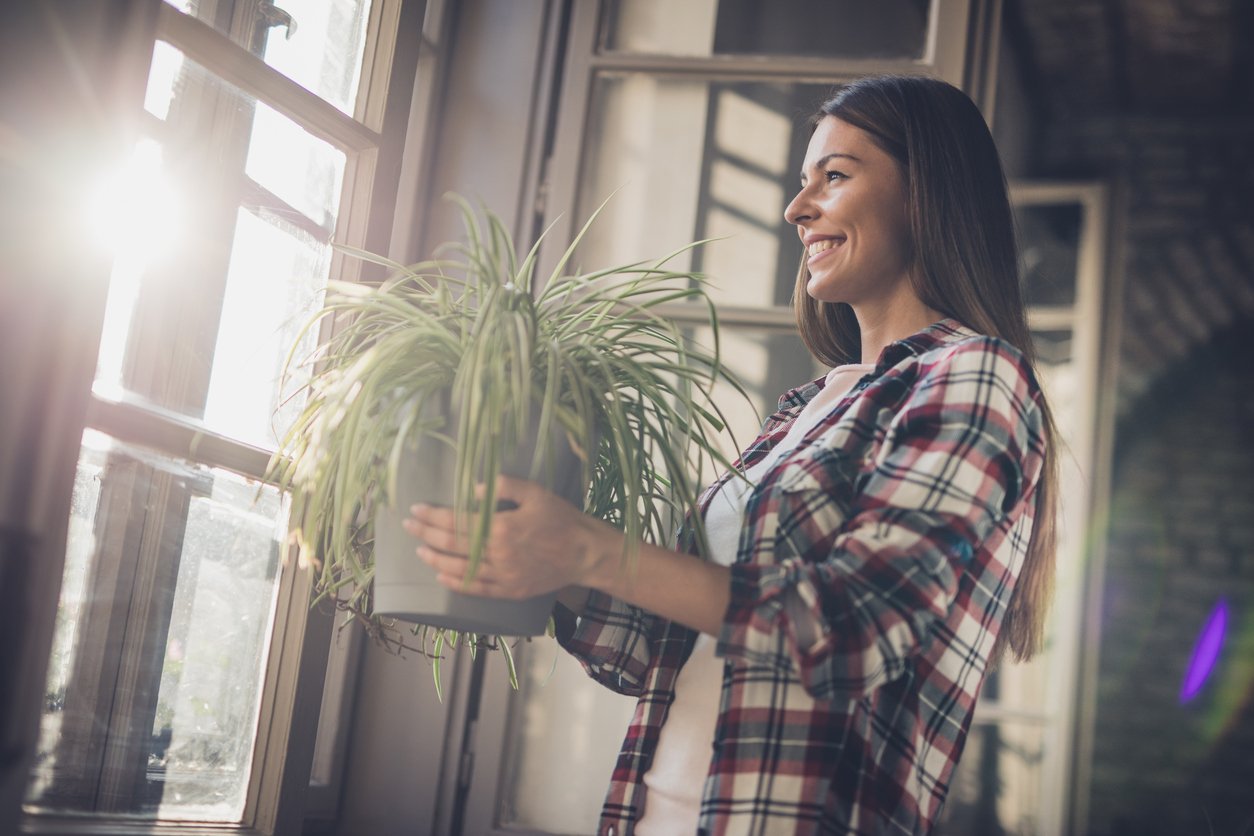 Furthermore, most modern flats these days have reinforced steel bars within their concrete walls to help redistribute heat throughout the day.
BCA even has a term called ETTV – or Envelope Thermal Transfer Value – which measures heat gain (or conduction) through different types of walls and windows of a building, and RETV – Residential Envelope Transmittance Value.
These values assist architects and engineers in complying with different thermal performance standards for buildings. In the near future, coming home to an East- or West sun-facing apartment may no longer be a major issue as broad-based construction technologies improve heat dissipation within national eco-sustainable standards.
2) Corridor-facing (no privacy) or unit having taboo numbers
Another perceived disadvantage is if the apartment is facing the common corridor or has generally taboo numbers (like 13 or 4). Some may view a low-floor unit as harder to sell, or if it faces the expressway or noisy train tracks. In general, it's harder to sell to buyers who are very particular about good feng shui.
In one instance, an HDB flat seller was living on the 4th floor, facing the common corridor and an LRT track directly opposite. Initially, he thought he couldn't sell his flat because it was on the 4th floor. This is because to some Chinese buyers, the word 4 sounds like death.
He also thought it was because of a loss of privacy due to the common corridor and the LRT track. This is despite the unit being within walking distance of the LRT station and having only recently completed its Minimum Occupation Period (MOP).
However, the homeowner soon realised the reason: as his HDB project had only recently completed its MOP, other flats on the same block (and higher floors) also entered the resale market. Naturally, prospective buyers would look for higher floors or corner units as a favoured choice.
After holding out for some time, multiple viewings and no offers, the homeowner finally closed the deal at his targeted price. He sold to a non-superstitious buyer with the help of his agent in the end. In other words, he shouldn't have worried about not being able to find a buyer – it was about finding the right buyer at the right time.
Furthermore, as part of LTA's railway noise barriers programme, most train tracks have privacy screens that double as noise barriers. Between 2018 and 2023, 27 km of rail tracks have been or will be installed with noise barriers. There was even a study by a group of NUS students, where they found property values improved after these noise barriers were planned and erected.
According to LTA, these barriers are expected to reduce railway noise levels by 5 to 10 decibels.

3) Unit is next to or facing the rubbish chute
A third perceived disadvantage is if the apartment is next to or facing the rubbish chute.
These days, newer flats come with a centralised rubbish chute (instead of having one within each house). This minimises issues like pest infestation (especially after intense fumigation) and maintenance costs for frequently choked chutes. In some ways, centralised chutes are generally better for residents.
Do note, however, that some buyers may want a decentralised rubbish chute in the home. They could be seniors who do not want to walk out of the house every so often to dispose of their rubbish (so they prefer having a private chute). These can be found in older resale flats, and there are ways (or advisories from Town Councils) to keep the chute door tight to prevent pests and foul odour.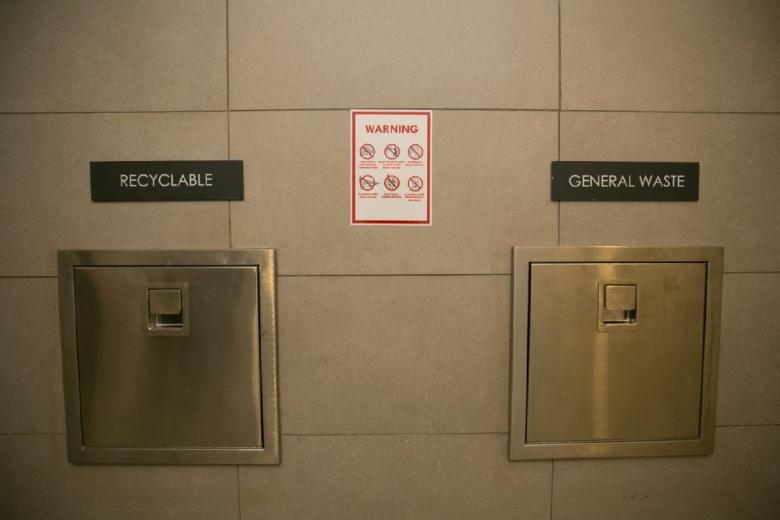 For blocks where the chute has been centralised, there are units closer to or facing the chute. If you're one of these homeowners, what can you say?
For some, they claim they seldom leave their front door open, so the noise (from neighbours dumping rubbish) isn't as pronounced. For others, being closer to the centralised chute means you don't have to walk far if you need to dispose of rubbish frequently. This is because residents living farther away from the chute tend to accumulate more rubbish throughout the day (which affects the smell in their homes) compared to one living nearer to the chute.
In fact, if you're living on a higher floor, the issue of pests crawling out of the chute during fumigation rounds wouldn't be as worrying as someone living on a lower floor.
Most centralised chutes are also closer to the main lift lobby, so that's a common area trade-off in convenience for some homeowners.
–
While we've shared just a few examples, it is clear that these "commonly perceived disadvantages" may be seen as "advantages" or "non-issues" to some prospective buyers.
These buyers (and their agents) would set aside these misconceptions or perceived disadvantages in lieu of the units' far more favourable advantages. These could range from the unit's amazing design, breathtaking unblocked view, attractive pricing to neighbourhood rejuvenation or potential. Some may like the neighbourliness of the floor (having good and friendly neighbours) or are looking for a forever home based on these added conveniences. A few would have no intention to sell the same unit in the future, so they're not worrying about these matters at all.
Despite one or two perceived disadvantages, if the apartment has many other positive features going for it, it would definitely be in the home seller's favour to focus on what makes it a great home for prospective buyers.
Remember, no two buyers perceive the same apartment the same way – one may be looking for conveniences while another may be speculating to sell. Every buyer has different home routines that may fit the personality and features of the house you're selling. You just need to know what your buyers are looking for and market your house to your advantage, at the right time and at the right price.
–
Unsure on when you should sell your flat? Let us connect you with a property consultant for personalised advice.
If you found this article helpful, 99.co recommends Which property types to upgrade to after selling your first BTO? and What an HDB second-timer must know before deciding to sell. 
The post How to sell a flat with a perceived disadvantage, like being West sun-facing or near a rubbish chute appeared first on .