10th January to 16th January 2023
This year's first new residential launch Sceneca Residence sold 60% of its 268 units at an average price of $2,072 per sq ft (PSF) during its launch on 14 January 2023. Meanwhile, another Build-to-Order (BTO) project in Sumang Lane at Punggol West is faced with a mouldy facade issue.
1. 60% of Sceneca Residence units sold on launch day
Source: Sceneca Residence
Sceneca Residence, the first new residential launch of the year, sold 160 units or 60% of its 268 units at an average price of $2,072 PSF during its launch on 14 January 2023, reported The Business Times.
About 75% of the 99-year leasehold units sold comprised one- and two-bedroom units, with prices starting from $958,000 for a one-bedder and from $1.33 million for a two-bedder. In fact, all 48 one-bedroom units at the development were sold.
The largest unit at the development, a 2,756 sq ft four-bedder penthouse, was also snapped up during the project's launch.
Singaporeans accounted for 88.5% of the project's buyers, while permanent residents and foreigners made up 11.5%.
Analysts say the sales performance of Sceneca Residence – which was jointly developed by MCC Singapore, Ekovest Development as well as The Place Holdings – was within expectations.
They add that the result was also commendable considering that the launch was so close to Chinese New Year, which usually sees slower market activity.
Related article: 26 Condos That Will TOP in 2023 for Those Who Need to Move Urgently in Singapore
2. Another BTO project faces mouldy issue
Another BTO project – this time in Sumang Lane in Punggol West – is faced with mouldy facade issues, following news of mould at a BTO project in Sengkang.
The affected blocks in Punggol are part of the BTO project, Matilda Court, reported TODAY.
The issue at Punggol came to light after Facebook user James Ng posted photos of mould growing on the exterior of Block 233 Sumang Lane.
With this, Punggol West MP Sun Xueling revealed that the tender for the repair and redecoration works for Matilda Court will be conducted this year.
Meanwhile, HDB explained that the external walls of all new HDB developments are painted with one coat of water-based sealer, as well as two coats of algae-resistant emulsion paint.
Both the sealer and emulsion paint have complied with the Singapore standards for such products.
It pointed out town councils are given a six-year warranty for external painting when the blocks are turned over to them for management and maintenance.
"During this period, the building contractor and their paint specialist are required to rectify any defects or imperfections that are detected," said HDB.
3. Construction demand to reach $27 billion to $32 billion in 2023
Demand for construction in Singapore is expected to remain strong, with the value of construction contracts to be awarded this year forecasted to range between $27 billion and $32 billion, said the Building and Construction Authority (BCA).
About 60% of the total construction demand is anticipated to come from the public sector (between $16 billion and $19 billion).
Private construction demand is forecasted to be between $11 billion and $13 billion, which is comparable with 2022 figures.
BCA revealed that preliminary total construction demand for last year reached $29.8 billion, which is within the authorities' forecast.
Speaking at a Real Estate Developers' Association of Singapore (BCA-REDAS) seminar, National Development Minister Desmond Lee said that while construction demand appears to be steady, companies should keep in mind the challenges ahead such as supply chain pressures, climate change and the growing risk of recession across major economies, reported The Straits Times.
"It is important that we take in the lessons learnt over the past few years to enhance the built environment sector's resilience. This includes reducing our reliance on foreign manpower for labour-intensive tasks, and doing more to fulfil our net-zero climate goals," said the minister.
4. Complaints against property agents helping to violate HDB rules on the rise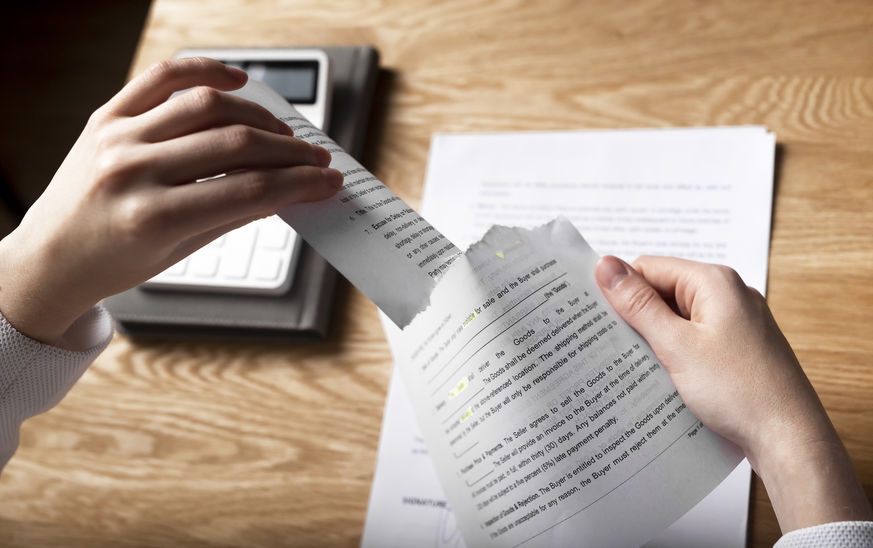 The number of complaints against property agents suspected of helping clients to violate HDB rules, including those relating to the Minimum Occupation Period (MOP), has increased in the past two years from around three per year to about 20 per year, said National Development Minister Desmond Lee.
In fact, HDB has received about 4,700 cases of feedback on potential violations of the MOP rules between 2017 and 2022, reported CNA.
During the same period, the Council for Estate Agencies (CEA) investigated 51 cases involving 69 property agents for helping their clients market HDB flats which may not have met MOP rules.
The CEA had completed investigations on the 32 cases, with disciplinary action meted out on 18 property agents.
Six of the 18 agents had their registration suspended for seven to 48 weeks and received financial penalties ranging from $2,000 to $5,000. Two agents were issued letters of censure, with one receiving a penalty of $1,000. The other 10 were issued warning letters.
5) Valuing state land at historical cost "superficially attractive" but "really problematic"
Although valuing state land meant for building HDB flats at historical cost may sound "superficially attractive", the idea was "really problematic" and "cannot work," said National Development Minister Desmond Lee.
CNA reported that Lee was responding to questions in Parliament on how land used by HDB is appraised and addressed comments made by NCMP Leong Mun Wai on the historical cost of land.
"When Mr Leong calls for land to be sold at historical cost, you know that he is calling for it to be sold at an undervalue – below what the land is really worth today," he said.
"We know Mr Leong makes a superficially attractive proposition, but we know that the proposal is unfair, is not logical, and simply cannot fly in the face of long-established, well-accepted valuation principles," pointed Lee, adding that Leong's approach is "dangerous".
He explained that once state land is sold to HDB, it puts back the fair market value of the land into the reserves.
"When Mr Leong advances his argument, he says everything else, but through sleight of hand he hides from you the plain fact that he is really wanting to raid our reserves," added Lee.
6. Construction for Jurong Region Line begins
Construction of the Jurong Region Line (JRL) has commenced with a ground-breaking and viaduct launching ceremony held on 13 January 2023, announced the Land Transport Authority (LTA).
Singapore's seventh MRT line, the 24km-long JRL is set to open in three stages starting from 2027 to 2029. It will have 24 stations, which include three interchange stations at Jurong East, Choa Chu Kang and Boon Lay.
"The JRL is expected to significantly improve connectivity in the western part of Singapore and support developments in the Jurong area," said LTA.
It is expected to bring over 60,000 more households within a 10-minute walk of a train station.
LTA expects JRL's ridership to hit 200,000 per day during the initial years, before rising to more than 500,000 daily once the Tengah Town, Jurong Lake District and Jurong Innovation District are fully developed.
7) En bloc market to cool in 2023
Analysts expect the en bloc sales market to cool down this year, on the back of various cooling measures, economic uncertainty, and geopolitical tensions, reported CNA.
Last year, collective sales in Singapore amounted to $3.6 billion, up 40% from the $2.2 billion posted in 2021 and way higher than the $127.3 million seen in 2020.
"The en bloc market actually picked up in 2021. After the circuit breaker, developers came in to replenish their land. Then in December of 2021, we had cooling measures (and) the additional buyer's stamp duty for developers was raised to 40%. That raised the risk for developers significantly, and slowed down the en bloc market in 2022," said Huttons Asia Senior Director of Research Lee Sze Teck.
In fact, the number of sites successfully sold en bloc declined to 13 in 2022, from 18 in 2021.
"It will be a pretty challenging year in 2023 for the residential [and] collective sales market, for the reason that there's caution in the air due to geopolitical tensions. Also, people [are] expecting the economy to slow down," said Savills Singapore's Executive Director Alan Cheong.
Still, some developers may revisit previously unsuccessful en bloc sites. In 2023, smaller- and medium-sized sites are likely to be favoured. Dr. Tan Tee Khoon, Country Manager – Singapore, PropertyGuru, adds how the "comparatively higher ABSD rates, rising interest rates and construction costs, and increased land betterment charge rates are also factors to take into consideration." 
8. Freehold redevelopment site on Lorong Ampas for sale for $65 million
A freehold redevelopment site at 16, 18 and 20 Lorong Ampas has been put up for sale with a reserve price of $65 million, revealed sole marketing agent Edmund Tie.
The site is currently occupied by a three-storey industrial building, GS Building, which features 18 strata units.
With a land area of about 3,426.7 sq m (36,885 sq ft), the regular-shaped site along Whampoa Park Connector and Whampoa River is zoned for "Business 1" use under the 2019 Master Plan with a plot ratio of 2.5.
If redeveloped for "Business 1" use, no land betterment charge is payable for the site and the land rate will work out to about $705 per sq ft per plot ratio (psf ppr).
Edmund Tie noted that the site may also be rezoned for "Residential" use with a plot ratio of 2.8, subject to a pproval. If redeveloped for this alternative use, the land rate will translate to about $1,397 psf ppr, including an estimated land betterment charge of around $79.3 million.
Foreigners are currently eligible to acquire the property with no Additional Buyer's Stamp Duty (ABSD) payable.
The tender for the building's collective sale closes on 13 February 2023.
9. Tight home supply to ease in 2023, price growth slowed down following curbs
Singapore's private property and HDB resale markets saw price growth moderate in the fourth quarter of 2022 as well as a decline in transaction volumes following the rollout of property cooling measures, reported The Straits Times.
"We can expect tightness to further ease, as the additional public and private housing supply is made available for sale," the National Development Minister, Desmond Lee, said during a recent seminar by the Building and Construction Authority and the Real Estate Developers' Association of Singapore.
Notably, HDB launched over 23,000 BTO flats in 2022 and is set to launch up to 23,000 more this year.
But while the supply of BTO flats and private homes has been ramped up, Lee noted that uncertainties could weigh on the economy this year.
He pointed out that the international outlook remains bleak, with heightened geopolitical tensions and economic downturns in the European Union and the United States. He added that the housing markets in Hong Kong, Australia and Britain are witnessing significant slowdowns.
"That said, given our track record, investors may also remain bullish on our property market as economies reopen," said Lee.
10. Club Street Shophouse on sale for $28.8 million
A conservation shophouse at 45 Club Street has been put up for sale via expression of interest (EOI) with a guide price of $28.8 million, revealed sole marketing agent Huttons Asia.
Nestled on a 2,529 sq ft site, the three-storey shophouse, which comes with an open terrace, has a built-up area of about 4,900 sq ft.
Zoned for "Commercial" use, the 999-year leasehold property is a standalone building with a 16.7m frontage, "which is very rare for conservation shophouses", said Huttons.
Huttons noted that the buyer "has the choice of renting it to a single tenant or multiple tenants due to its set up. It is ideal for established companies, perfect for branding, status and awareness".
And since the property is zoned "Commercial", foreigners can acquire the shophouse with no ABSD payable.
The EOI exercise for 45 Club Street closes on 29 January 2023 at 3pm.
Looking for a property in Singapore? Visit PropertyGuru's Listings, Project Reviews and Guides.
Marcus Lee, Content Executive at PropertyGuru, edited this story. To contact him about this story, email: marcuslee@propertyguru.com.sg.