Private deals to sell your property are right up there alongside smoking at petrol stations, or airing another season of Point of Entry — in other words, really bad ideas. And if you think it's less risky when family is involved, you're wrong. All it takes is one miscommunication, and you will be banned from all future family reunions.
What are the common private deals?
The most common types of private deals are:
Giving the property away in exchange for something besides money (e.g. agreeing to look after a disabled family member)

Discounts in which the property is sold at a price below market value

Delayed payment, where the property is sold below market value and the buyer privately arranges to make another payment (up to full value) to the seller later
Here's why you shouldn't do ANY of them
If the seller gets into financial difficulties later, your obligations might be endless
Sure, your uncle may say he's giving you his HDB flat when he dies without any obligation. But don't be surprised if things change later since he can change his Will anytime. When his retirement fund runs out due to medical costs, or if he's suddenly retrenched and has to sell off the property, you're going to be the first one he approaches.
Even if he doesn't approach you, odds are that your own conscience won't allow you to sit by idly. This can mean taking on some extreme obligations, such as indirectly providing for his family (suddenly you're buying groceries for a whole other household), or letting him move in with you (even though your wife hates it).
Now we know what you're already thinking: that should be the case, because that's gratitude. But this is just what we're driving at — you'll feel obliged, even if you're in no position to help.
If you're not financially well off yourself, are you ready to devote a chunk of your monthly income to help out Uncle Tommy?
And if your uncle must move in with you — despite it being right and good — you must consider if you have the psychological stamina to cope with any strain it puts on your family. Remember, it could be years before he gets his own place, or perhaps not at all.
Before accepting a relative's generosity, think through the possible future demands it might place on you.
Private arrangements are hard to enforce legally (unless you hire a lawyer)
Say officially, you sell your property cheaply to a relative, but you've actually made private arrangements with your relative to pay you more money at a later stage. This additional payment may be paid in instalments or a lump sum.
This sort of request is common for someone with some cash reserves, but can't take a bank loan or HDB loan and prefer to pay the purchase price to the seller in cash over time.

However, such an arrangement could lead to some unfortunate scenarios, such as:
Disagreements over the total amount owed. This may happen if there's no third party, like an accountant, keeping track of monthly repayments

Your relative stops paying you one fine day

Irregular or late payments, that ends up with you being in debt if you have another mortgage you need to service, not to mention the headache of having to demand that your relative pays up. Just imagine the nagging from your mother and the terrible looks from other relatives during CNY gatherings! 

Complaints about how you "cheated" your relative, who may find a million reasons why the property was overpriced (e.g. the heater broke down, the area's property value is not as high as you claim, the neighbours are bad, etc.)
If you are going to make private arrangements like this, always engage a lawyer to guide the process. If there's nothing in writing stating clearly the terms of the private arrangement, the resulting legal battle will cost both of you money and a lot of your time meeting with lawyers and trawling through private emails and text messages, when you could be sipping a beer and watching the game.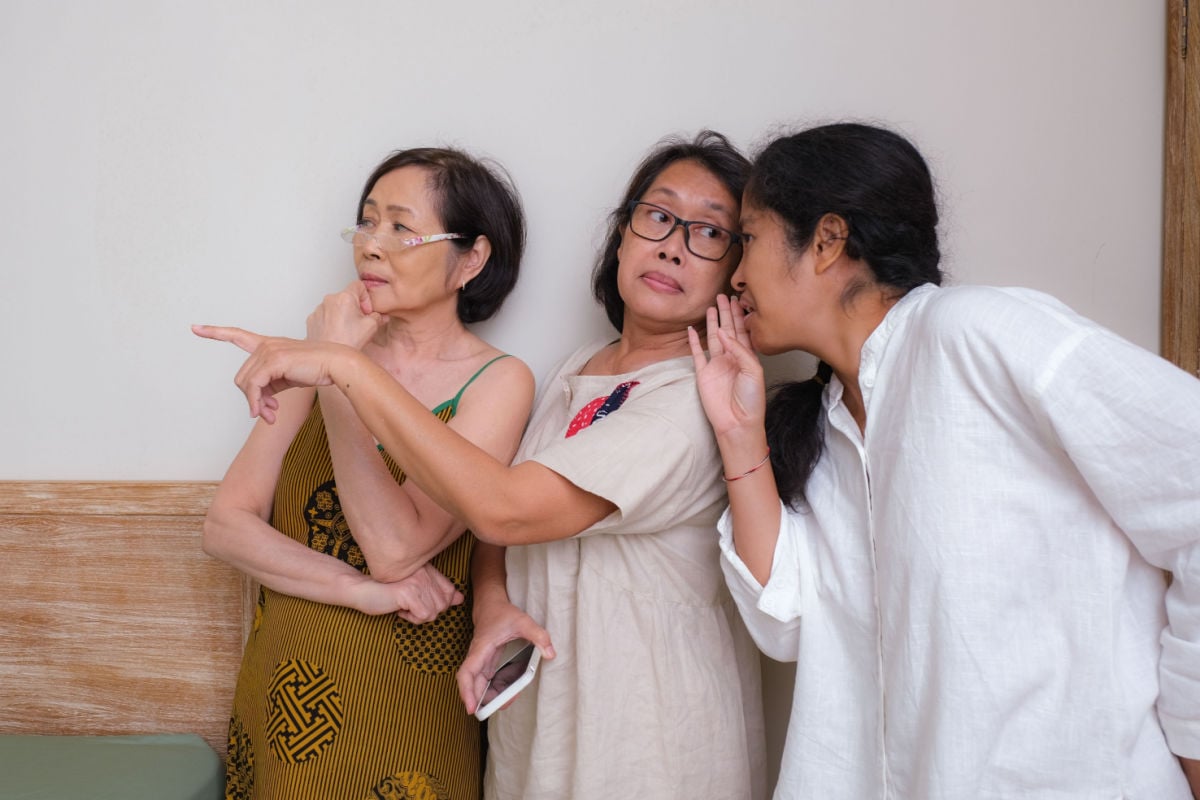 Regarding future favours, there is no guarantee they can fulfil
Say you give your house to a relative on the promise that the relative agree that, in exchange, he will look after your disabled single sibling, or other loved one.
The problem here is obvious: you have no way of ensuring that he will do as he promised. What is considered "looking after" may be a point of debate. What counts as sufficient care to one person may be considered as neglect to another.
Another point to note is that if the intention of leaving the property to the relative is to give him enough money to care for your loved one, it would be wise to remember that if he becomes a bankrupt, your loved one will also be left destitute and without care. In such cases, it may be wiser to consider setting up a trust for your loved one with your property or assets which kicks in upon your death.
The flip side is also true. You may be happy to accept a property from, say, an aunt, on condition that you care for her disabled child. But while you may be able to do so now, consider the long term ramifications.  What happens if you get retrenched, or have to take on new debts? Would you still be financially able to meet that promise?
On the contrary, the great thing about buying or selling a property to strangers is that your obligation ends with the handover of the title deed. You know exactly what you are getting into, and beyond the money you owe the bank, there's nothing else.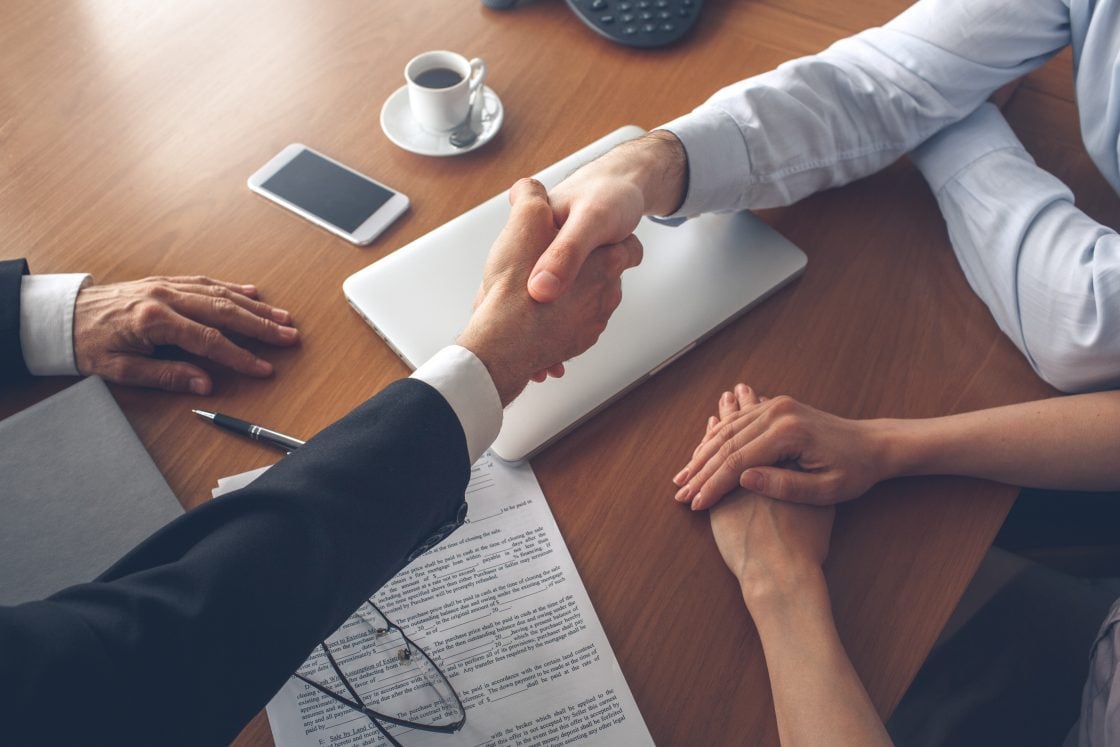 Being unable to fulfil an obligation to family is an entirely different kettle of fish. It's psychologically crushing, and it can affect the way you — along with your spouse and children — are viewed by your extended family.
Even if they offer you the low price first, they might still resent you later
When things turn bad, generosity may become a source of resentment in future. Remember when you last lent a friend money, and she didn't pay you back?
That probably didn't matter, until you hit a financial crisis yourself. Then you probably started thinking about the money you could have — no, should have — gotten back from her, and the resentment simmers over.
The same thing could happen with relatives who sell you a property below market price. They don't mind it right now. But if they get into any financial difficulties later, they might start thinking of the hundreds of thousands of dollars they were deprived of because of you.
In our experience, your relatives' children can develop an antagonistic attitude towards you because of this (i.e. if my dad hadn't been stupid enough to sell you the house for S$100,000 below value, I could have taken that trip to Europe during my gap year).
A sad and common story in Singapore is, "My family is poor because my uncle cheated us out of our house." Chances are, you will be that uncle in this story.
As far as possible, try to separate social and financial issues
It's often better to buy from or sell a property to someone who is not related to you. We're not saying that your relatives can never be trusted. It's just that you need to look beyond the proverbial gift horse, and make sure you're ready to deal with the social pressures or problems that could follow.
Affordable properties for sale
---
See all listings
540 Ang Mo Kio Avenue 10
Singapore 560540 · D20
$380,000
227 Lorong 8 Toa Payoh
Singapore 310227 · D12
$468,000
669 Woodlands Ring Road
Singapore 730669 · D25
$500,000
477 Jurong West Street 41
Singapore 640477 · D22
$378,000
104B Edgefield Plains
Singapore 822104 · D19
$500,000
308C Punggol Walk
Singapore 823308 · D19
$488,000
662A Edgedale Plains
Singapore 821662 · D19
$470,000
685A Choa Chu Kang Crescent
Singapore 681685 · D23
$438,000
448B Bukit Batok West Avenue 9
Singapore 652448 · D23
$500,000
661 Yishun Avenue 4
Singapore 760661 · D27
$475,000
674 Hougang Avenue 8
Singapore 530674 · D19
$480,000
310 Clementi Avenue 4
Singapore 120310 · D5
$415,000
443C Fernvale Road
Singapore 793443 · D28
$330,000
688B Choa Chu Kang Drive
Singapore 682688 · D23
$475,000
235 Bukit Batok East Avenue 5
Singapore 650235 · D23
$410,000
659B Punggol East
Singapore 822659 · D19
$480,000
465 Choa Chu Kang Avenue 4
Singapore 680465 · D23
$495,000
115 Potong Pasir Avenue 1
Singapore 350115 · D13
$399,000
427 Bedok North Road
Singapore 460427 · D16
$498,000
734 Yishun Avenue 5
Singapore 760734 · D27
$390,000
22 Marsiling Drive
Singapore 730022 · D25
$400,000
210 Yishun Street 21
Singapore 760210 · D27
$408,000
693C Woodlands Avenue 6
Singapore 733693 · D25
$490,000
416 Bukit Batok West Avenue 4
Singapore 650416 · D23
$419,000
224B Sumang Lane
Singapore 822224 · D19
$480,000
180A Rivervale Crescent
Singapore 541180 · D19
$430,000
178 Ang Mo Kio Avenue 4
Singapore 560178 · D20
$388,000
519 Bedok North Avenue 1
Singapore 460519 · D16
$345,000
8 Bedok South Avenue 2
Singapore 460008 · D16
$438,000
113 Jurong East Street 13
Singapore 600113 · D22
$498,888
219 Bukit Batok Street 21
Singapore 650219 · D23
$500,000
5 Dover Crescent
Singapore 130005 · D5
$478,000
319 Hougang Avenue 5
Singapore 530319 · D19
$470,000
308C Anchorvale Road
Singapore 543308 · D19
$470,000
207 Serangoon Central
Singapore 550207 · D19
$440,000
See all HDB flats for sale at S$500,000 and below  >
See all listings
Sims Urban Oasis
12 Sims Dr · D14
$799,000
Twin VEW
93 West Coast Vale · D5
$850,000
Vacanza @ East
46 Lengkong Tujoh · D14
$988,000
Casa Aerata
9 Lor 26 Geylang · D14
$700,000
Estella Gardens
27 Flora Rd · D17
$995,000
Sixteen35 Residences
16 Lor 35 Geylang · D14
$828,000
Eco
273 Bedok Sth Ave 3 · D16
$884,000
Vue 8 Residence
89 Pasir Ris Hts · D18
$850,000
Suites De Laurel
2 Jln Anak Bt · D21
$900,000
Stars Of Kovan
986 Upp Serangoon Rd · D19
$920,000
Vacanza @ East
36 Lengkong Tujoh · D14
$799,000
Soleil @ Sinaran
6 Sinaran Dr · D11
$985,000
Ripple Bay
4 Pasir Ris Link · D18
$1,000,000
Midtown Residences
1189 Upp Serangoon Rd · D19
$899,000
Nine Residences
14 Yishun Ave 9 · D27
$920,000
Vibes @ East Coast
308 Telok Kurau Rd · D15
$750,000
The Tre Ver
60 Potong Pasir Ave 1 · D13
$960,000
Eight Riversuites
10 Whampoa East · D12
$860,000
City Gate
371 Beach Rd · D7
$1,000,000
Midtown Residences
1189 Upp Serangoon Rd · D19
$750,000
Okio
262 Balestier Rd · D12
$958,000
Mount Sophia Suites
95 Sophia Rd · D9
$949,999
8 Bassein
8 Bassein Rd · D11
$908,000
Urban Vista
14 Tanah Merah Kechil Link · D16
$980,000
Trevista
21 Lor 3 Toa Payoh · D12
$798,000
The Florence Residences
83 Hougang Ave 2 · D19
$900,000
Park Colonial
8 Woodleigh Lane · D13
$940,000
Sceneca Residence / Sceneca Square
26 Tanah Merah Kechil Link · D16
$960,000
Jui Residences
1177 Serangoon Rd · D12
$898,000
Soleil @ Sinaran
6 Sinaran Dr · D11
$975,000
Parc Botannia
16 Fernvale St · D28
$980,000
The Minton
10D Hougang St 11 · D19
$968,000
Le Somme
60 Somme Rd · D8
$890,000
The Greenwich
5 Seletar Rd · D28
$750,000
Sunny Lodge
6A Lor Salleh · D14
1
1
$700,000
See all Condos for sale at S$1m and below  >
Looking to find a buyer that's not your relative? Let us help you by connecting you with a property consultant.
If you found this article helpful, 99.co recommends 8 property-related topics you can bring up or do during house-visiting for Chinese New Year and Thinking of co-owning a HDB flat with family? Read this first.
The post Why you should never make private deals to buy or sell your house to relatives appeared first on .