So you've put up your house for sale. Your agent has informed you that the listing has received several enquiries, with a few families looking to view your house soon.
You've done some touch-ups to your house and tidied up the place. Is there anything else you need to do to prepare for the house viewing?
During house viewings, potential buyers (and their agents) are bound to ask you some questions regarding the house, some tougher and more unexpected than others. Depending on your answer, it can make or break the deal. If the potential buyers find the answer satisfactory, they may match your asking price. But they can also leverage it as a bargaining tool.
As a homeowner selling your house, here are some questions to prepare for a house viewing.
1. "Why are you selling the house?"
Potential buyers want to know your reason for selling the house. Based on your answer, they want to see if there's something they can use to negotiate the deal. This question also helps them to understand how much they can negotiate the price.
So your answer should depend on your motivation to sell, as well as the current market.
For instance, if you tell them that you're in a hurry to sell, eg. you need to find a buyer within a month because you're moving overseas for a job, the potential buyer may use that to negotiate for a lower price in exchange for giving you an offer fast. So, in this case, it may not be in your best interest to reveal how soon you want to sell your house, unless you're not looking to sell at a higher price.
On the other hand, if you're selling your flat to move to another HDB flat, feel free to reveal that to the buyer. Because this doesn't signal an urgency to sell the house (for HDB flats, you can sell the flat within six months of collecting the keys to the second HDB flat). This also allows more time for you to negotiate and find the right buyer with a good offer price.
2. "Has anyone died in this house before?"
Most of the time, buyers don't mind death in the house, especially if it's a natural death due to sickness or old age.
But if your house looks like it hasn't been lived in for years (like most haunted houses in horror movies), chances are, potential buyers will ask this.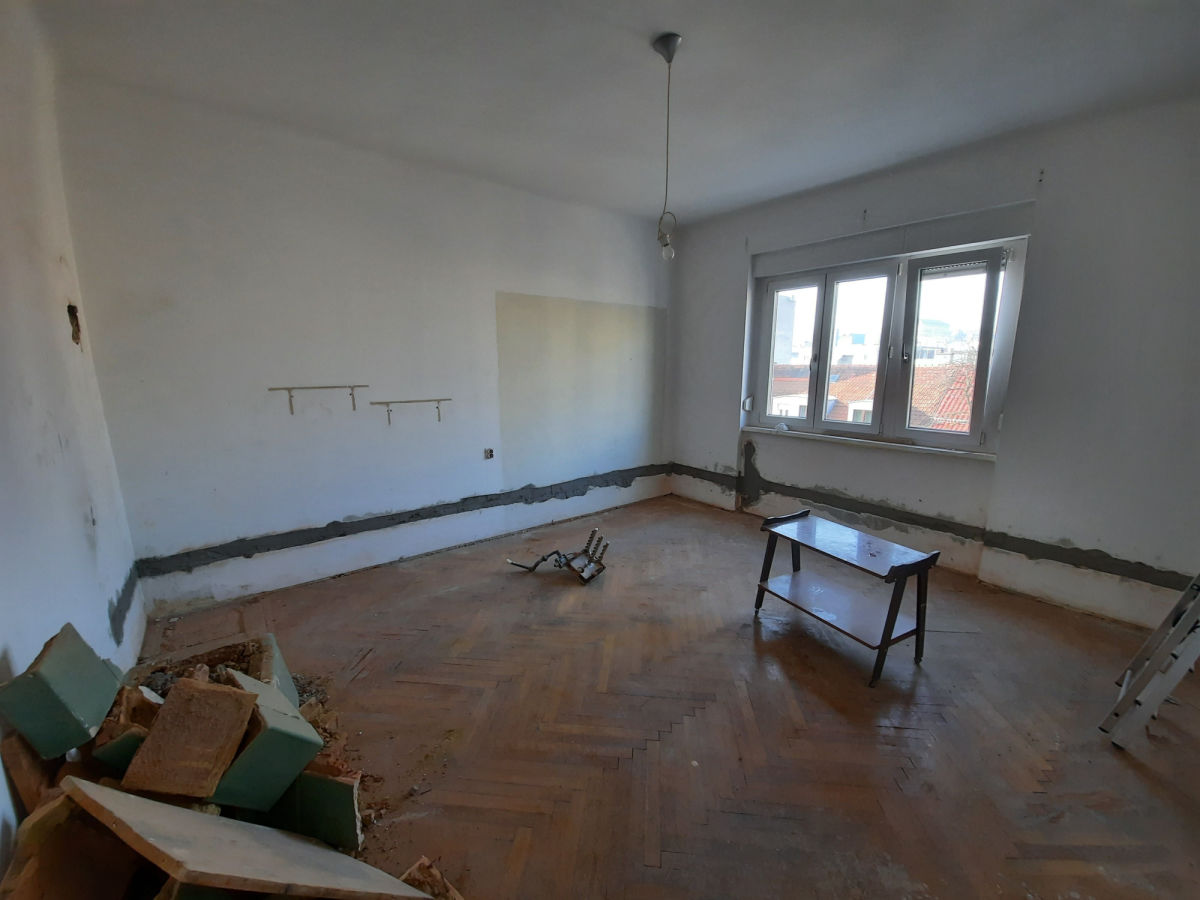 On the contrary, if you've tidied up your house and given it a fresh coat of paint, and a potential buyer asks this question, it's likely that they are more superstitious and mindful of unnatural deaths (eg. a murder or suicide) occurring in a house.
Such a property is also known as a stigmatised property. Unlike countries such as Japan (and some states in the US), homeowners in Singapore aren't legally required to divulge such information.
Of course, if a potential buyer asks you this question, it's only ethical that you tell the truth. At the same time, as a seller, handling this kind of question can be tough, especially if you don't want to drive away any potential buyers.
It's also why we recommend engaging a property agent when you sell a house, as they're better able to handle the question and ease the selling process. While they're still obligated to disclose when asked if there's been a death in the house, the agent can help to focus on the more positive features of the house, such as its location and nearby amenities.

3. "When was the last renovation?"
Potential buyers ask this because they want to know if the unit is in good condition. It helps them figure out how much they should renovate the house, especially if it's an old unit.
Let's say you've renovated the kitchen in the last five years. You can bring this up to the seller, as this signals that the house is pretty well-maintained. It can also be one of the selling points of the house, since this also means that the buyers may not need to spend much to renovate the kitchen.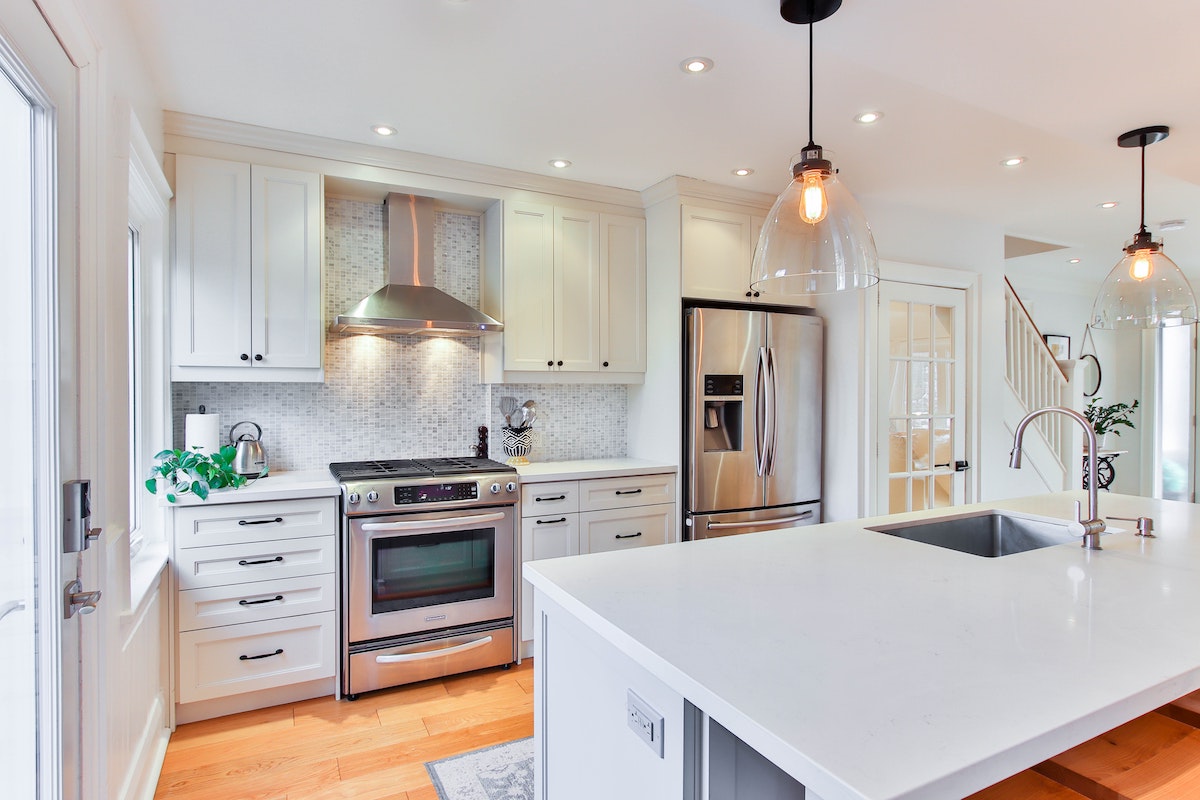 Even if there's no major renovation done, be sure to highlight anything that's been replaced in the last few years, for instance, the air-conditioning units and water heaters.
On the other hand, if nothing has been renovated and replaced for 20 years, chances are, some of the fixtures have worn down. The buyer will want to have them replaced. Since this will cost them more time and money to renovate, they're more likely to negotiate for a lower price.
There are many more questions that potential buyers may ask sellers, but we can't cover everything here. And some of these questions can stump you.
That's why we recommend that homeowners engage a property agent when selling their house, as they can help you answer the tough questions and make the property-selling process smooth-sailing!
Renovated houses for sale
---
See all listings
119B Canberra Crescent
Singapore 752119 · D27
$735,000
227 Lorong 8 Toa Payoh
Singapore 310227 · D12
$468,000
102C Punggol Field
Singapore 823102 · D19
$638,000
688B Choa Chu Kang Drive
Singapore 682688 · D23
$475,000
201B Compassvale Drive
Singapore 542201 · D19
$660,000
494J Tampines Street 45
Singapore 529494 · D18
$750,000
448B Bukit Batok West Avenue 9
Singapore 652448 · D23
$500,000
452 Sin Ming Avenue
Singapore 570452 · D20
$1,250,000
7A Commonwealth Avenue
Singapore 141007 · D3
$1,300,000
363 Woodlands Avenue 5
Singapore 730363 · D25
$698,888
475D Upper Serangoon Crescent
Singapore 537475 · D19
$900,000
231B Sumang Lane
Singapore 822231 · D19
$780,000
997C Buangkok Crescent
Singapore 534997 · D19
$750,000
17 Eunos Crescent
Singapore 400017 · D14
$398,000
272 Bishan Street 24
Singapore 570272 · D20
$768,000
224C Sumang Lane
Singapore 823224 · D19
$658,888
104B Edgefield Plains
Singapore 822104 · D19
$500,000
292C Bukit Batok East Avenue 6
Singapore 653292 · D23
$850,000
665 Yishun Avenue 4
Singapore 760665 · D27
$1,200,000
395 Bukit Batok West Avenue 5
Singapore 650395 · D23
$550,000
180C Boon Lay Drive
Singapore 643180 · D22
$525,888
740 Tampines Street 72
Singapore 520740 · D18
$850,000
411 Tampines Street 41
Singapore 520411 · D18
$710,000
29 Ghim Moh Link
Singapore 270029 · D10
$955,000
977 Jurong West Street 93
Singapore 640977 · D22
$550,000
591A Ang Mo Kio Street 51
Singapore 561591 · D20
$1,050,000
163C Rivervale Crescent
Singapore 543163 · D19
$628,888
117B Jalan Tenteram
Singapore 322117 · D12
$798,000
408 Jurong West Street 42
Singapore 640408 · D22
$750,000
140 Jalan Bukit Merah
Singapore 160140 · D3
$790,000
316A Punggol Way
Singapore 821316 · D19
$800,000
472 Choa Chu Kang Avenue 3
Singapore 680472 · D23
$650,000
29A Chai Chee Avenue
Singapore 461029 · D16
$1,018,888
30 Ghim Moh Link
Singapore 272030 · D10
$900,000
441C Bukit Batok West Avenue 8
Singapore 653441 · D23
$620,000
See all HDB flats   >
See all listings
Sky Vue
1 Bishan St 15 · D20
$1,680,000
The Montana
8 Jln Mutiara · D10
$1,200,000
Reignwood Hamilton Scotts
37 Scotts Rd · D9
$9,300,000
Waterbay
47B Edgefield Plains · D19
$1,830,000
The Arcadia
235 Arcadia Rd · D11
$4,700,000
Bukit 828
828 Upp Bt Timah Rd · D23
$1,270,000
The Lilium
31 How Sun Rd · D19
$1,590,000
Stellar Rv
408 River Valley Rd · D10
$1,038,000
Casa Aerata
9 Lor 26 Geylang · D14
$700,000
Soleil @ Sinaran
6 Sinaran Dr · D11
$1,138,000
Nouvel 18
16 Anderson Rd · D10
$5,280,000
Twin VEW
93 West Coast Vale · D5
$850,000
Knox View
21 Lor M Telok Kurau · D15
$2,000,000
Avila Gardens
11 Flora Rd · D17
$2,198,000
Royalgreen
2 Anamalai Ave · D10
$1,800,000
Wallich Residence
3 Wallich St · D2
$6,038,000
Marina One Residences
21 Marina Way · D1
$6,368,000
Citylife @ Tampines
57 Tampines Ctrl 7 · D18
$1,700,000
The Criterion
7 Yishun St 51 · D27
$1,500,000
Bijou
2 Jln Mat Jambol · D5
$1,272,960
8 Farrer Suites
8 Sing Joo Walk · D8
$1,149,999
Marina Bay Residences
18 Marina Boulevard · D1
$4,500,000
River Place
62 Havelock Rd · D3
$2,380,000
Skypark Residences
1 Sembawang Cres · D27
$1,700,000
Lake Grande
8 Jurong Lake Link · D22
$1,399,000
Soleil @ Sinaran
6 Sinaran Dr · D11
$985,000
Vue 8 Residence
89 Pasir Ris Hts · D18
$1,830,000
Ripple Bay
4 Pasir Ris Link · D18
$1,000,000
Eon Shenton
70 Shenton Way · D2
$1,390,000
Bellewaters
15 Anchorvale Cres · D19
$1,800,000
Bijou
2 Jln Mat Jambol · D5
$1,300,000
Duo Residences / Duo Tower
1 Fraser St · D7
$1,500,000
Sky Habitat
7 Bishan St 15 · D20
$1,320,000
The Lilium
31 How Sun Rd · D19
$2,570,000
Sixteen35 Residences
16 Lor 35 Geylang · D14
$828,000
See all Condos  >
See all listings
Toh Estate
Upp Changi Rd Nth · D17
$6,400,000
Bukit Loyang Estate
Jln Kelempong · D17
$5,200,000
Picardy Gardens
Jln Pari Burong · D16
$6,880,000
Mistral Park
Jln Angin Laut · D16
$5,500,000
Paterson Garden
Lengkok Angsa · D9
$12,800,000
Greenwood Mews
Greenwood Ave · D11
$4,450,215
Lakeside Grove
Corporation Walk · D22
$2,688,000
Jalan Kakatua
Jln Kakatua · D21
$13,000,000
The Berthside
Ocean Dr · D4
$7,300,000
Ardisia Gardens
Serangoon Terrace · D19
$3,700,000
Glasgow Road
Glasgow Rd · D19
$5,900,000
Sembawang Hills Estate
Jln Gelenggang · D20
$5,500,000
Sentosa Cove
Treasure Island · D4
$23,800,000
Richards Place
Richards Pl · D19
$3,900,000
Luxus Hills
Seletar Green Ave · D28
$4,200,000
Lentor Villas
Lentor St · D26
$5,888,888
Mandai Garden
Meng Suan Rd · D26
$4,499,000
Haus @ Serangoon Garden
Serangoon Garden Dr · D19
$3,780,000
Charlton Park
Surin Lane · D19
$8,380,000
Raffles Park
Oriole Cres · D11
$25,000,000
Sentosa Cove
Treasure Island · D4
$25,550,000
Comfort Garden
Choa Chu Kang Ave 1 · D23
$5,990,000
Sea Breeze Walk
Sea Breeze Walk · D16
$3,750,000
Limau Villas
Limau Rise · D16
$2,500,000
Tembeling Road
Tembeling Rd · D15
$4,848,888
Kew Vale
Kew Ave · D16
$3,368,000
Seletar Hills Estate
Kasai Rd · D28
$3,700,000
Frankel Estate
Siglap Rd · D15
$6,900,000
Jalan Chermat
Jln Chermat · D19
$5,800,000
Kingsmead Road
Kingsmead Rd · D10
$30,000,000
Jalan Sahabat
Jln Sahabat · D19
$5,888,888
Kew Green
Kew Cres · D16
$3,680,000
The Greenwood
Greenwood Ave · D11
$3,600,000
Soo Chow Garden
Soo Chow View · D20
$6,500,000
Cabana
Sunrise Terrace · D28
4
4
$2,750,000
See all Landed homes  >
Need help selling your house? Let us help you connect with a property agent.
If you found this article helpful, 99.co recommends When is the right time to sell your house? and Here are 5 weird things buyers look for. 
The post 3 questions potential buyers ask during home viewings that can make or break the deal appeared first on .