New year, new record (and huat ah for the sellers!). A multi-generation HDB resale flat was sold for S$1.08 million last month, breaking the previous national record price of S$1.063 million for the flat type.
The transaction price makes it the second multi-generation resale flat to cross the million-dollar mark. Incidentally, it's also the second million-dollar flat in the block.
Located at 666 Yishun Avenue 4
To some people, the number 666 may signify the devil, while the number 4 is unlucky. Meanwhile, Yishun is infamous for its strange occurrences, from cat killings to murders.
But for residents of 666 Yishun Avenue 4, they could be sitting on the next million-dollar flats.
You see, this S$1.08 million flat is located in Blk 666 Yishun Avenue 4 — the same block as the previous record holder — but on a lower floor within the 7th to 9th floor range. Meanwhile, the previous record holder is from the 10th to 12th floor range.

A likely explanation for the higher selling price is the floor area. The S$1.08 million unit has a floor area of 179 sqm (1,927 sq ft), way bigger than the other million-dollar flat, which spans 164 sqm (1,765 sq ft).
This also means that in terms of psf price, the S$1.063 million flat still holds the record for being the most expensive multi-generation HDB resale flat in Singapore. At S$601 psf, it's the first and only multi-generation resale flat (so far) to cross the S$600 psf mark.
Meanwhile, with a floor area of 1,927 sq ft, the price psf of the S$1.08 million unit works out to S$560.
We also want to point out that the entire block of 666 Yishun Avenue 4 consists of multi-generation flats, with sizes ranging from 1,582 and 1,927 sq ft, way bigger than the 3Gen BTO flats you get these days. This makes them even more attractive to bigger families.

Multi-generation flats first came about in the late 1980s, when HDB merged 3- and 4-room simplified blocks to form 3-bedroom + studio apartments. The intent was to allow elderly parents to live with their children, but have a separate living area for themselves.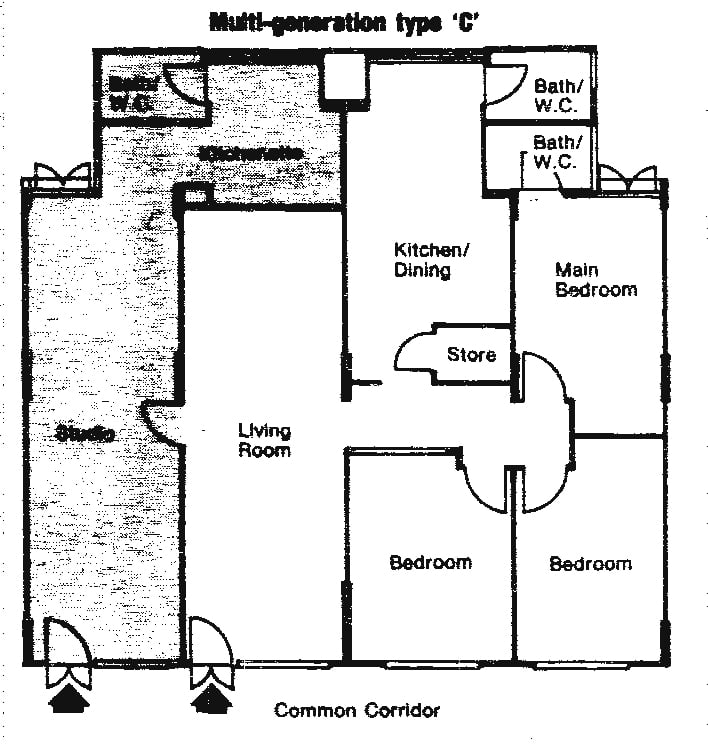 This is a far cry from the 3Gen flats sold via the BTO sales exercise, which mainly comes with an extra master bedroom, compared to the typical BTO flat.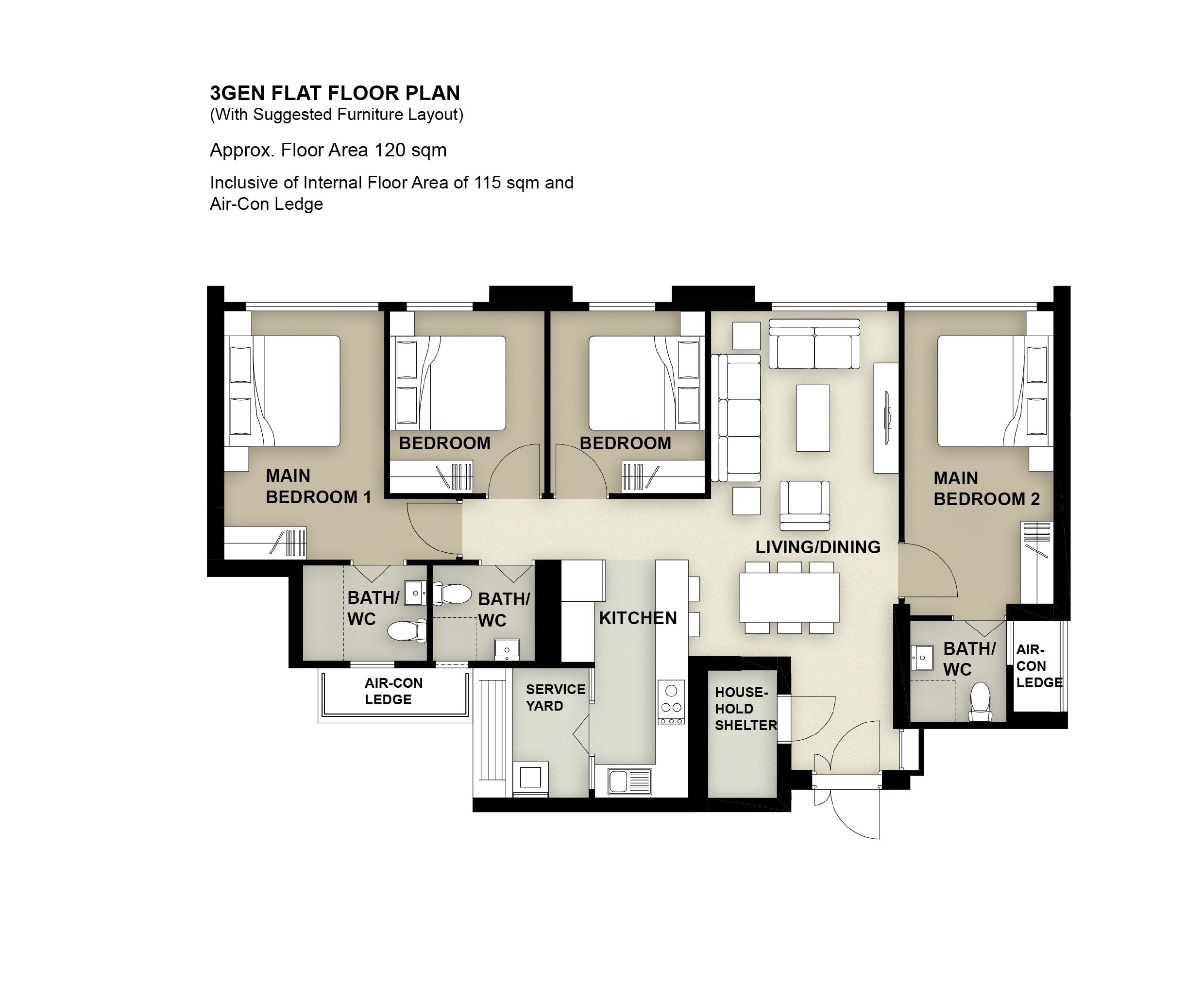 Can only be sold to households with at least 1 parent
As the name suggests, multi-generation flats (including 3Gen flats) are meant for families with at least two generations (i.e. a married couple and parents) living together.
Unlike the typical resale flats, HDB requires that the buyer profile of multi-gen flats include at least one parent.
This also means that the buyer pool of multi-generation flats is much smaller, so selling such a flat for over a million dollars is even more impressive.
HDB flats above 1,500 sq ft for sale
665 Yishun Avenue 4
Singapore 760665 · D27
$1,200,000
452 Sin Ming Avenue
Singapore 570452 · D20
$1,250,000
29A Chai Chee Avenue
Singapore 461029 · D16
$1,018,888
740 Tampines Street 72
Singapore 520740 · D18
$850,000
330 Woodlands Avenue 1
Singapore 730330 · D25
$750,000
860 Jurong West Street 81
Singapore 640860 · D22
$799,888
145 Bedok Reservoir Road
Singapore 470145 · D16
$1,030,000
448 Pasir Ris Drive 6
Singapore 510448 · D18
$948,600
125 Serangoon North Avenue 1
Singapore 550125 · D19
$890,000
270C Punggol Field
Singapore 823270 · D19
3
2
$1,200,000
But just like the typical resale flats, there's no income ceiling for multi-gen flats. This is unlike the 3Gen flats sold via the BTO sales exercise, which are restricted to families with a household income of S$21,000.
At the same time, buyers of multi-gen flats may be eligible for the S$30,000 Proximity Housing Grant (PHG), which doesn't come with an income ceiling.
Planning to sell your multi-gen flat? Let us help you find the right buyer by connecting you with a property agent.
If you found this article helpful, 99.co recommends COV Singapore — What is Cash Over Valuation (COV) of a resale HDB flat and Lease Buyback vs Rightsizing to a 2-Room Flexi HDB flat: Which is better for retirement?
The post New record for multi-gen HDB resale flat: 666 Yishun Ave 4 flat sold for S$1.08m appeared first on .