They often say working together can make or break a friendship. Starting out as friends in the same army camp, Jody, Jay and Brandon from Jody Tan District (JTD) consider themselves the lucky few who saw their journey into real estate bring them closer and solidify their friendship into a brotherly bond.
Today, the three are known in Huttons and the industry as the only millionaire trio under 30, with them hitting their one million commission mark across 2021 and 2022. Jay and Brandon are also both successful district directors and lead a team of agents themselves
Starting from Zero
Contrary to popular belief that successful real estate agents often start off with connections that could get them far, Jody came from an average family and had no referrals coming into the real estate space. In fact, he took his RES exam while in the army and entered the industry with just $2000 to his name.
Today, Jody stands as Huttons' youngest millionaire realtor and the chairman of Huttons' Millennial Team. Against the backdrop of his personal success, Jody was also able to grow his team to more than 100 in the last two years, making him one of the key leaders people look up to in the industry.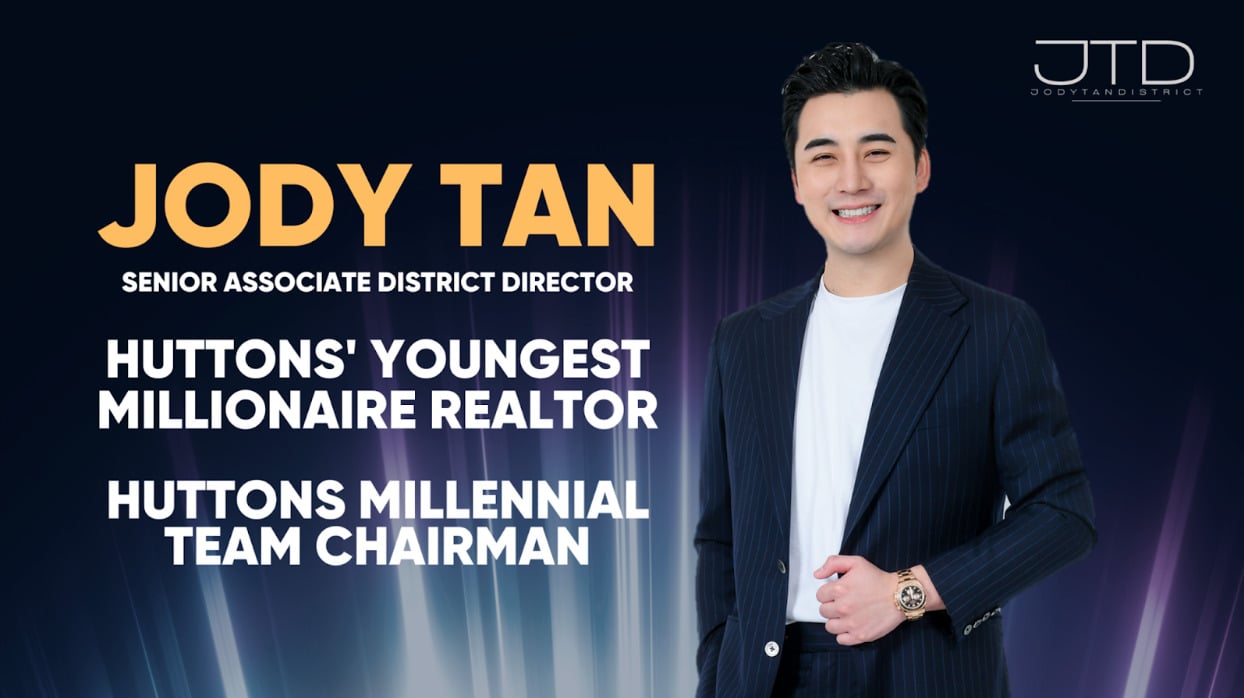 Jody as the youngest millionaire realtor in Huttons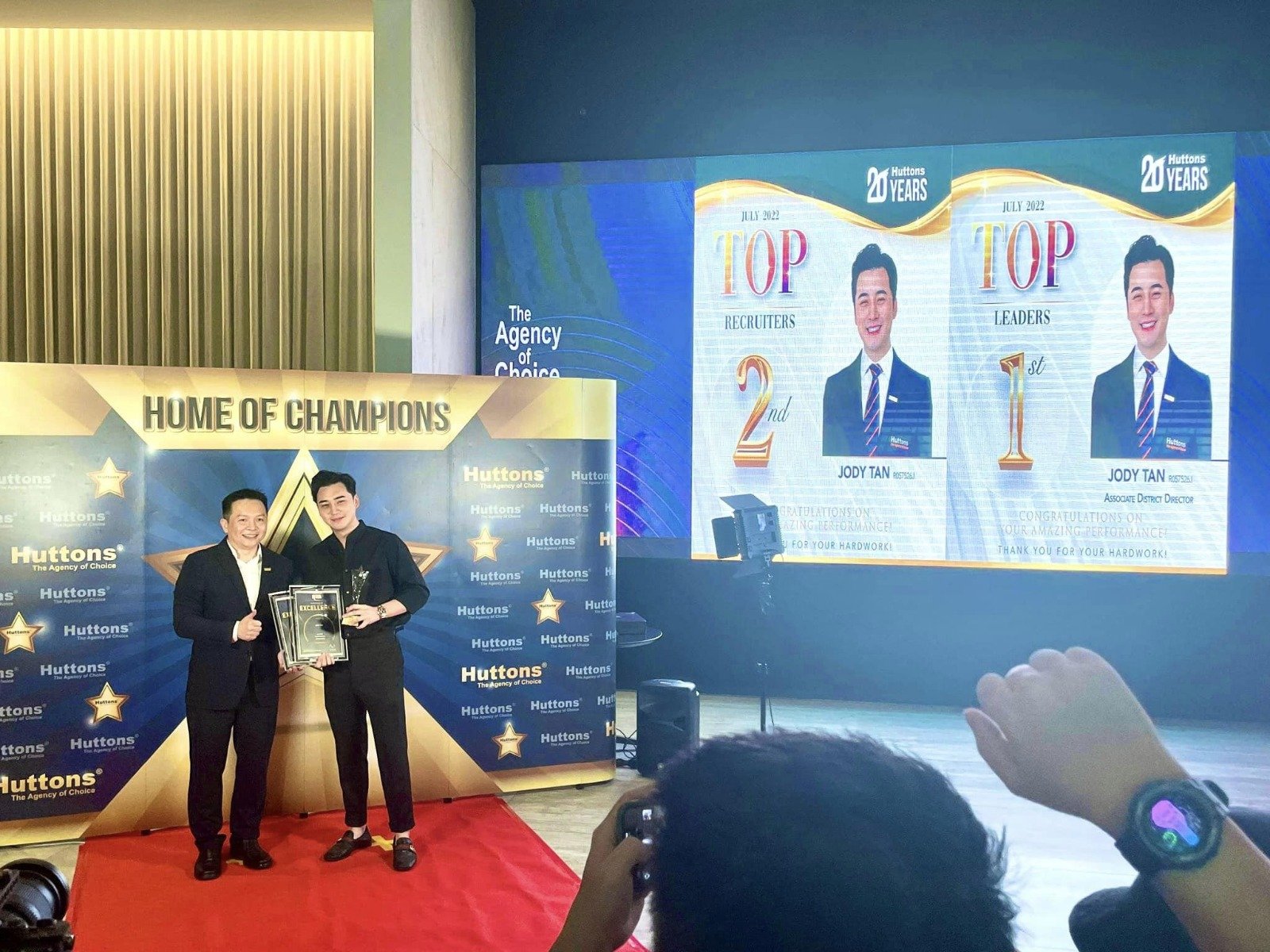 Jody winning awards both for recruitment and personal performance
Similar to Jody, Jay and Brandon too came from humble backgrounds. With Jay previously working in a 9-5 job and Brandon in F&B, the success Jody was experiencing in his real estate career, alongside the flexibility of the job, attracted them to join the industry.
Together, the trio worked their way up through hard work, tenacity and a never-say-die attitude.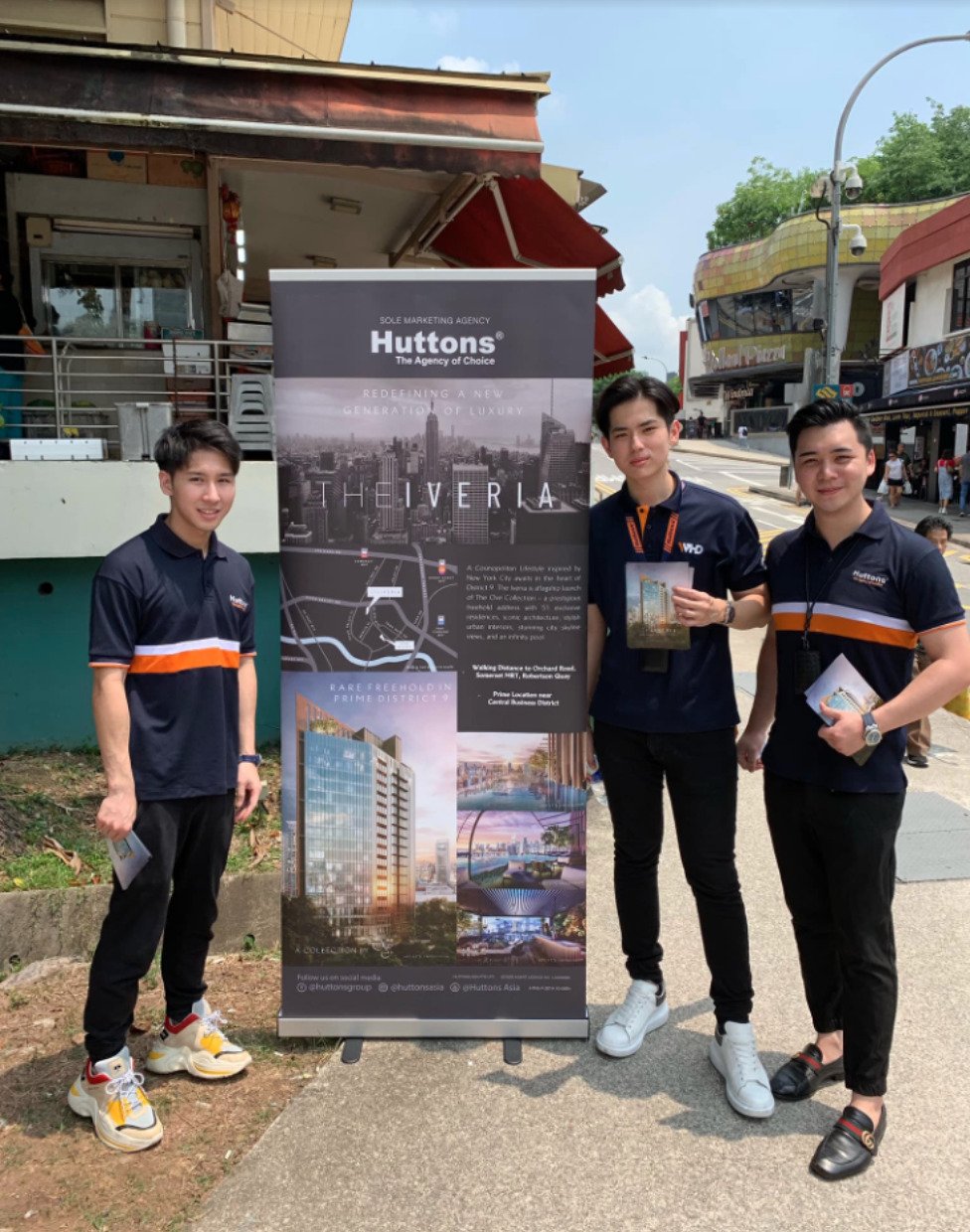 Jay, Brandon and Jody at a Holland V Roadshow in the beginning
Figuring their way to the top
It was not an easy journey up for Jody, Jay and Brandon. With no connections and a low marketing budget, they had to be creative in the way they prospected for leads. Rather than outsource their lead generation efforts like most agents, the three decided the best way to grow was to drive their own leads.
They took it upon themselves to attend courses, read up on digital marketing tools and sought help from others in the industry to better themselves in order to drive their agent business.
Together, Brandon and Jody achieved consecutive millionaire status in 2021 & 2022 with Jay attaining it in 2022.
Jody also become the youngest Millionaire in Huttons' history.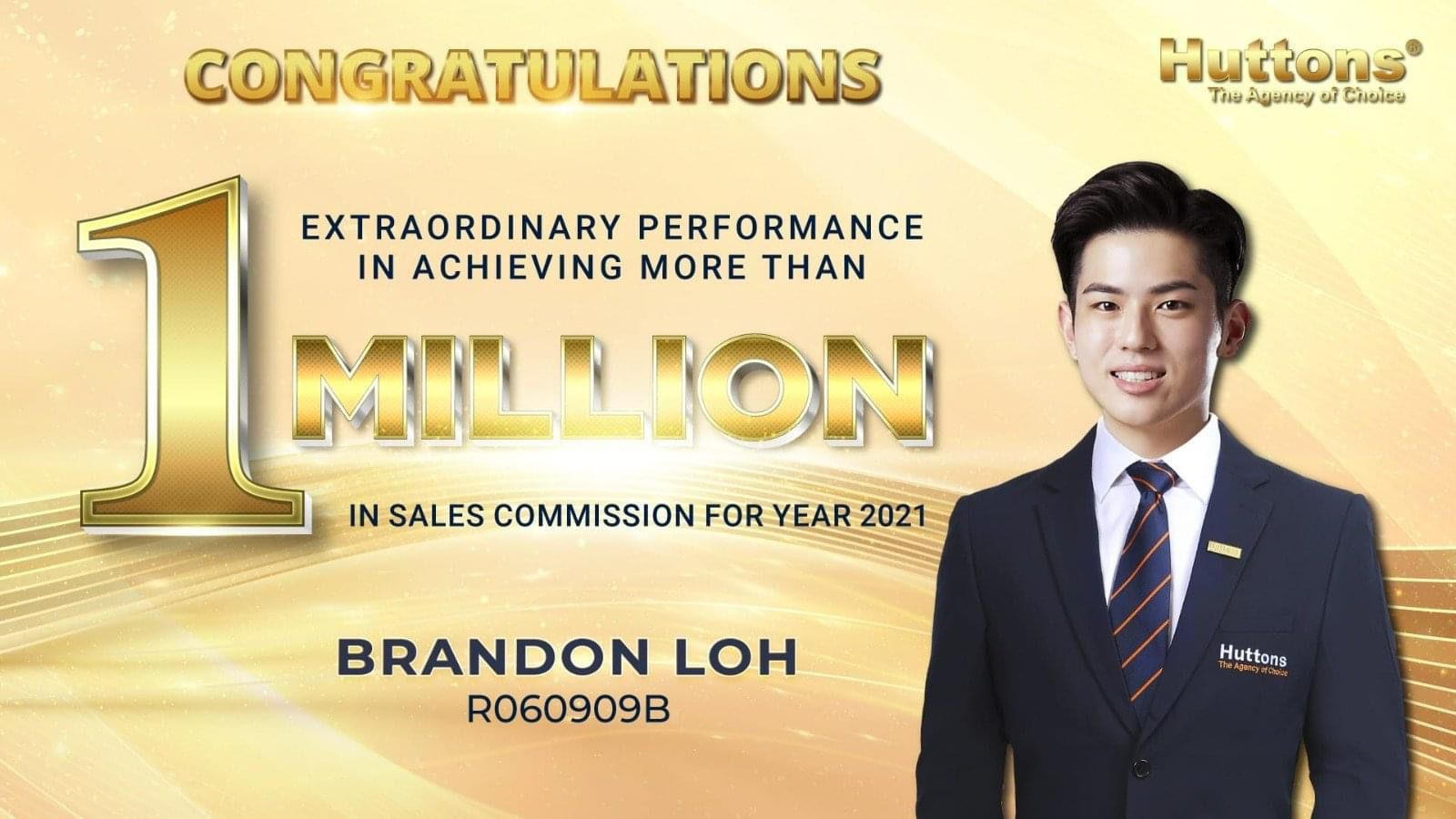 Balancing work and family in the first year
Brandon's journey to being a millionaire achiever is impressive. But what's more impressive is him balancing this achievement alongside his personal milestone of starting a family.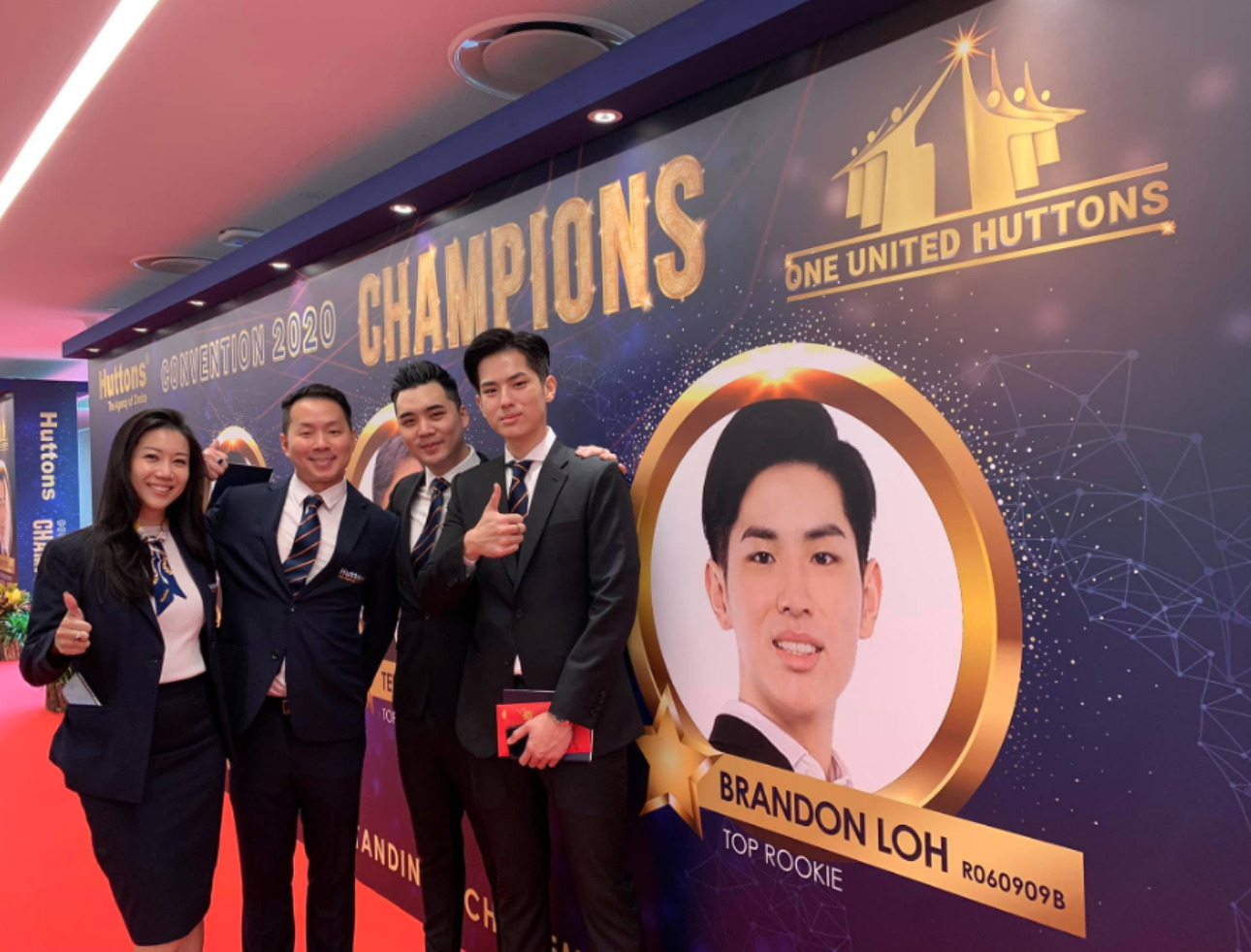 Brandon posing with Huttons' leaders after winning Top Rookie award
Balancing the responsibilities of a new parent and a new career in real estate is no easy feat. His hard work and dedication paid off as he quickly established himself as a top performer in his field, closing multiple successful deals and earning recognition from his peers. 
His strong work ethic and determination to succeed in both his personal and professional life made him a role model for others and cemented his status as a rising star in the real estate industry. 
Determined to achieve the same success
Jay set his mind and dedicated his time to optimising his marketing campaigns. He fielded for leads through digital marketing by specialising in running effective campaigns on Google ads that brought him successful closings despite a slower market. His use of detailed market analysis, conversational tools, and his dedicated to building a long term relationship with his clients, led him to achieving his breakthrough in 2022.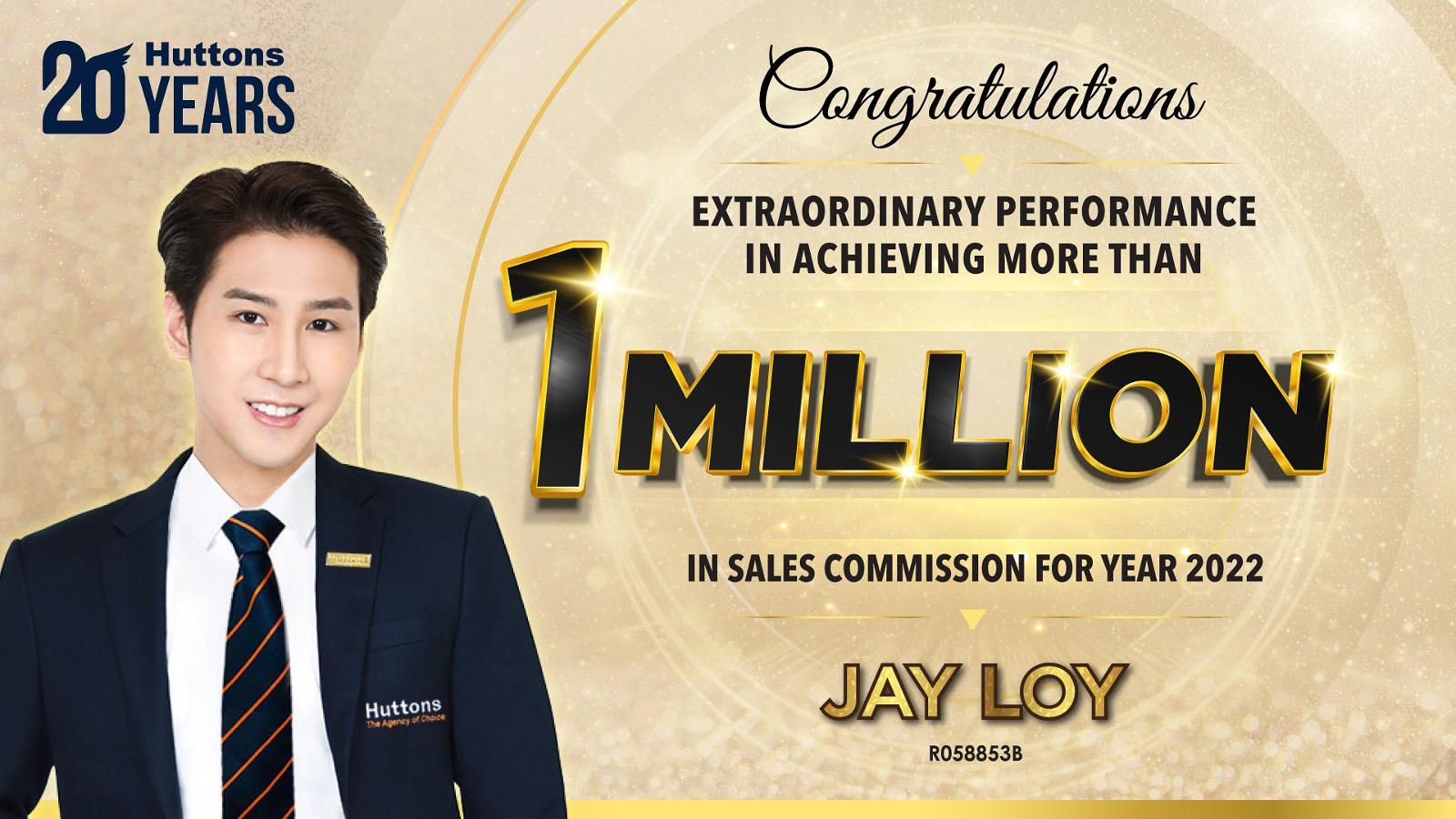 Jay achieved millionaire status in 2022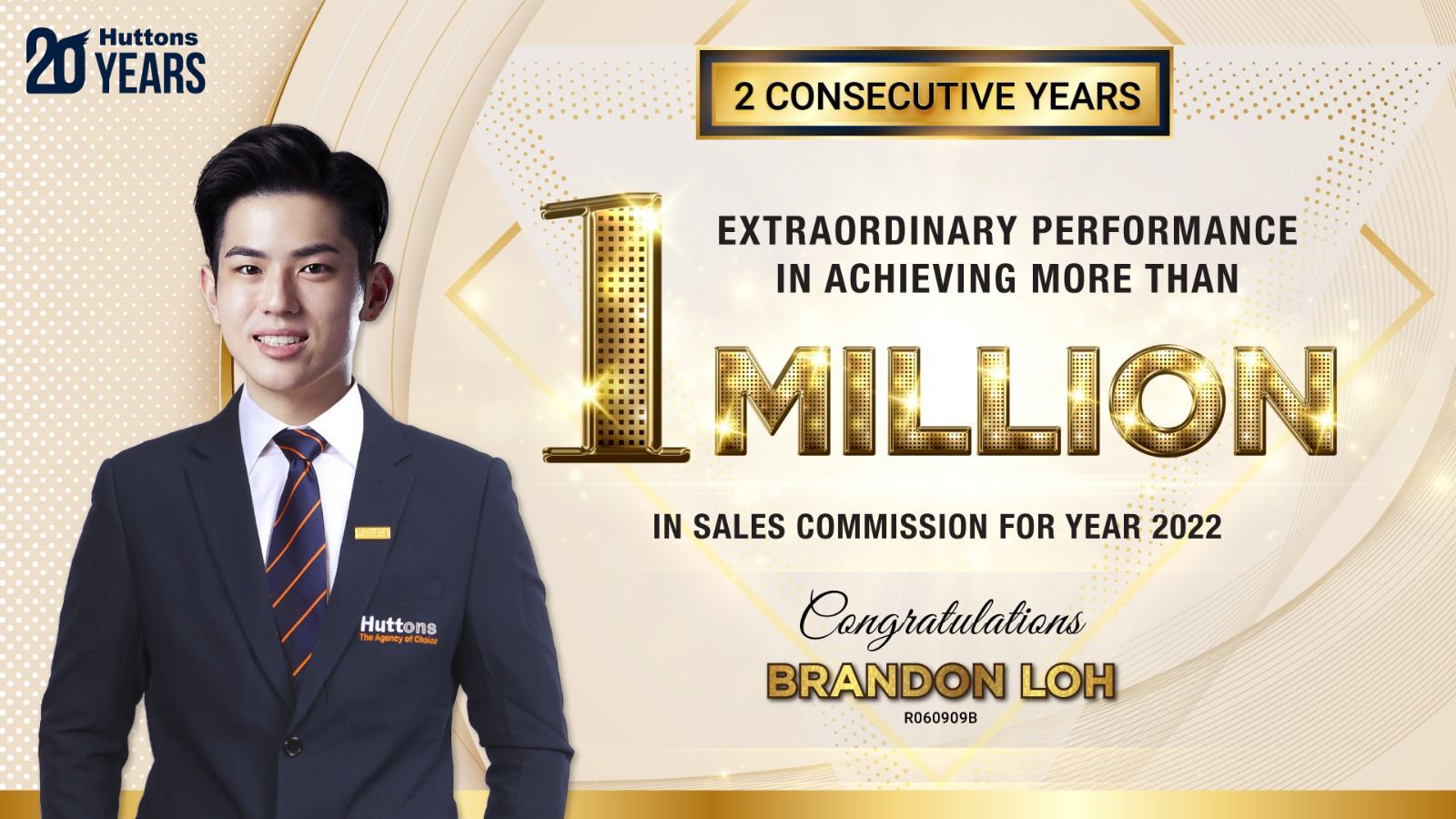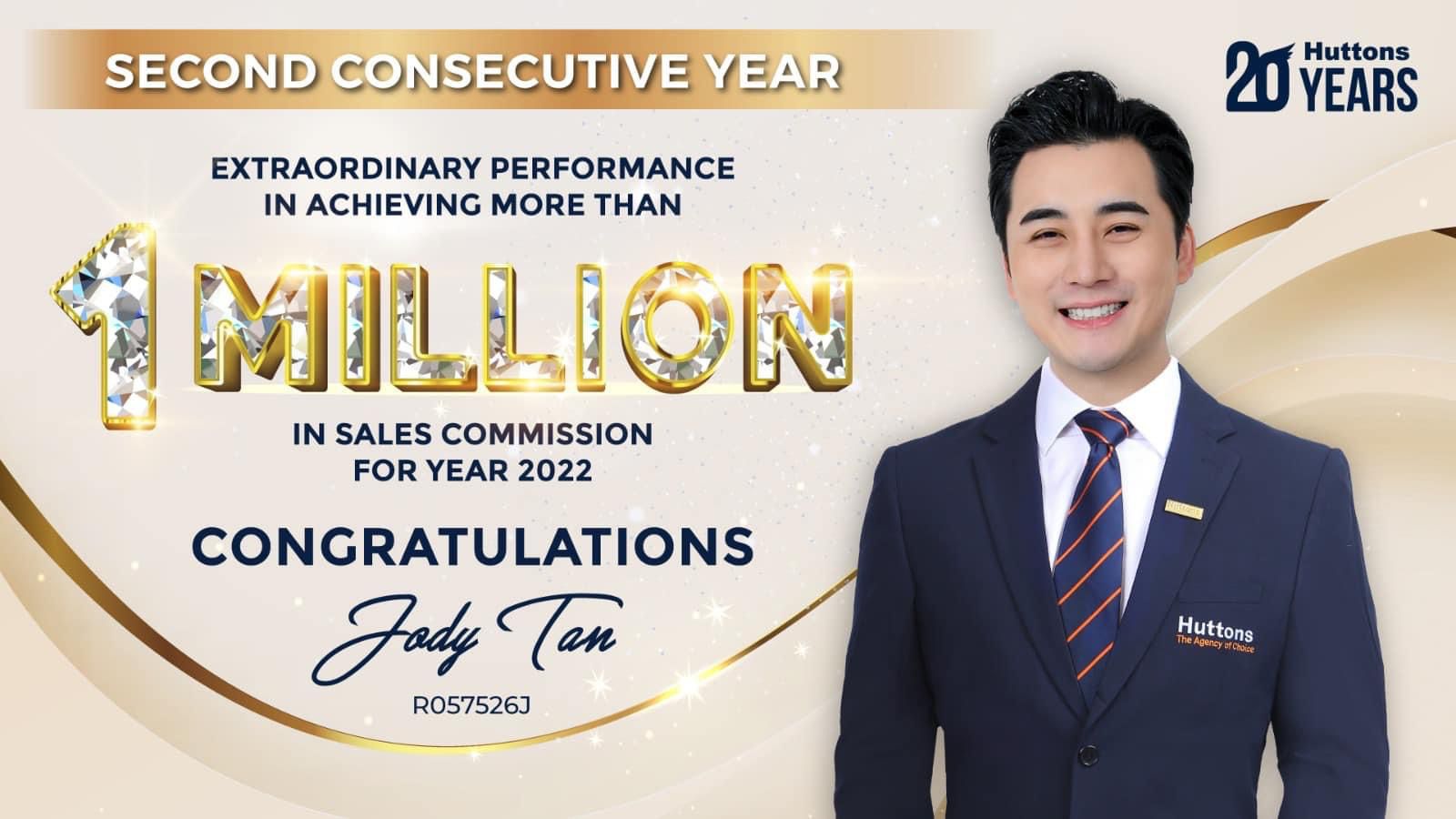 Brandon and Jody both achieving millionaire status alongside Jay in 2022
Having started from nothing to reach the success they had today, Jody, Brandon and Jay reflected and decided their playbook which gave them success could impact the lives of other agents if they could share and have agents replicate it among themselves.
This epiphany was what marked the birth of their Zero to Hero training programme. 
Zero to Hero; Sharing their secrets to success
The Zero to Hero training is an industry-first training programme that teaches agents how to earn their first $200,000 with $0 marketing spends. To many in the industry, this audacious claim is unheard of, with many questioning the feasibility of such a programme.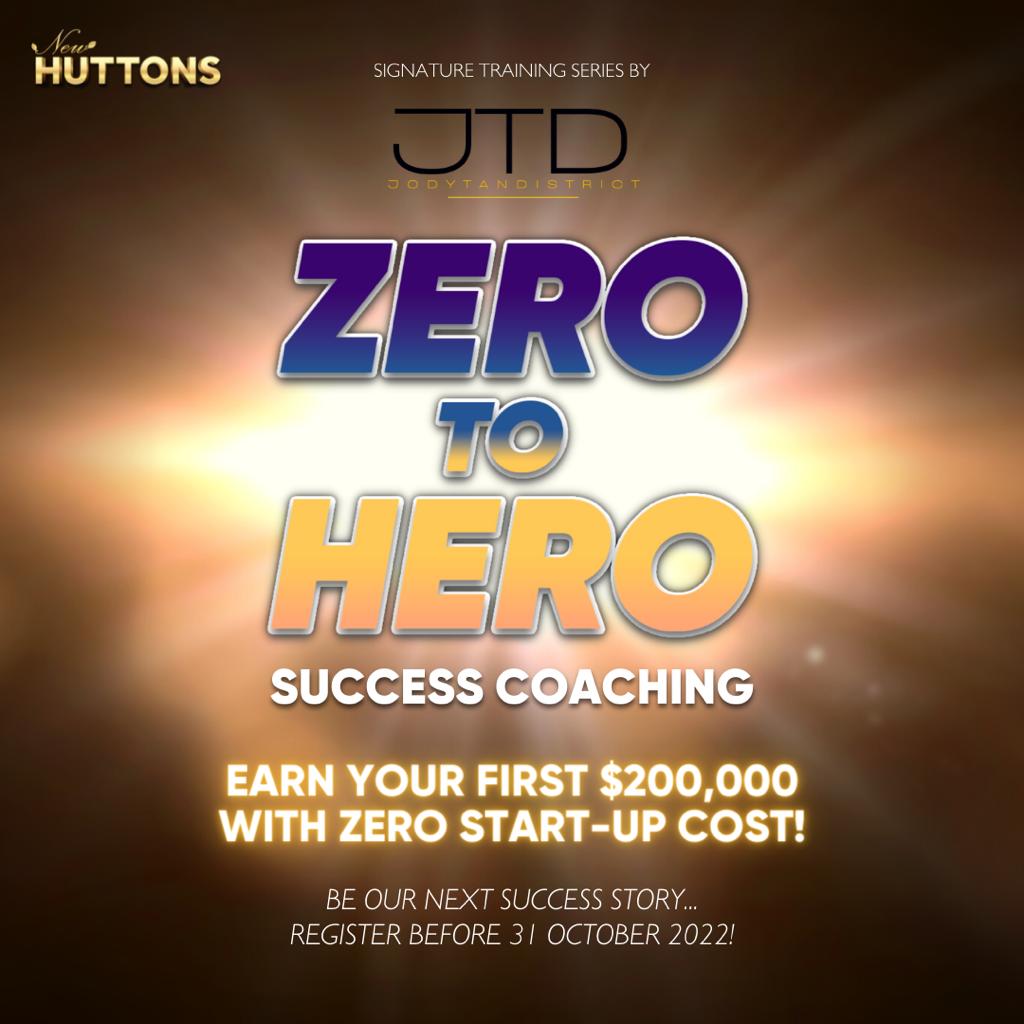 However, the doubts of others have never once caused the leaders of JTD to back down. Jody, Brandon and Jay were convinced it was no stroke of fate that the three of them were able to achieve millionaire status following the same set of rules.
<iframe width="560″ height="315″ src="https://www.youtube.com/embed/xqH4bTb073E" title="YouTube video player" frameborder="0″ allow="accelerometer; autoplay; clipboard-write; encrypted-media; gyroscope; picture-in-picture; web-share" allowfullscreen></iframe>
Not caving into the doubts of others has paid off for JTD. This programme has since been a roaring success, with many of their new RES agents crediting the programme to helping them gain success.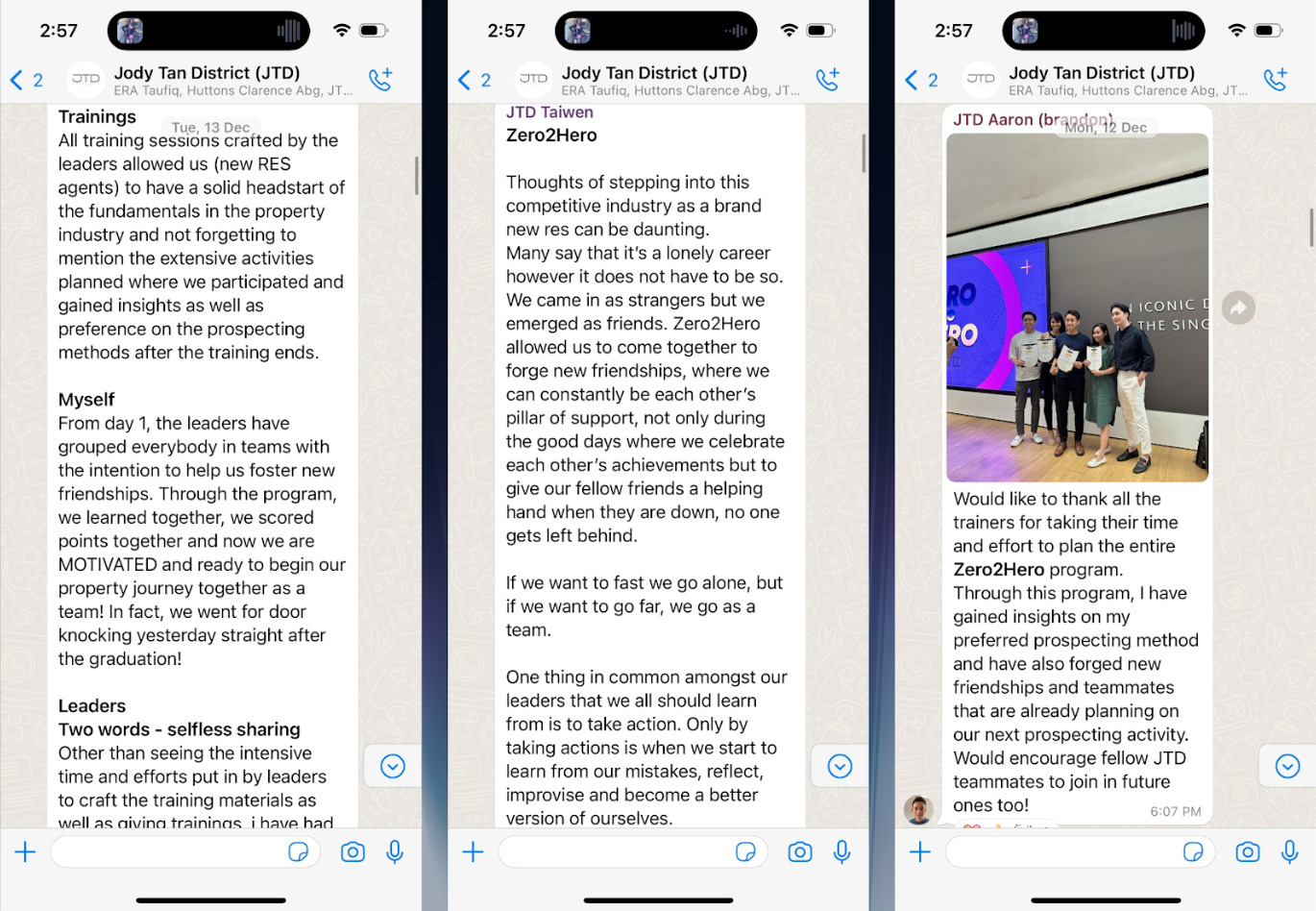 Feedback received from new RES agent after attending JTD training courses
A self sustainable division with wide-ranging training programmes and tools
Other than their trademark training Zero to Hero, JTD also offers a wide range of training programmes and tools to help their agents succeed. In fact, they are the only agency to have all areas of the industry covered, from how to build your personal branding to how to grow your business across different fields like HDB, Private Resale and New Launches.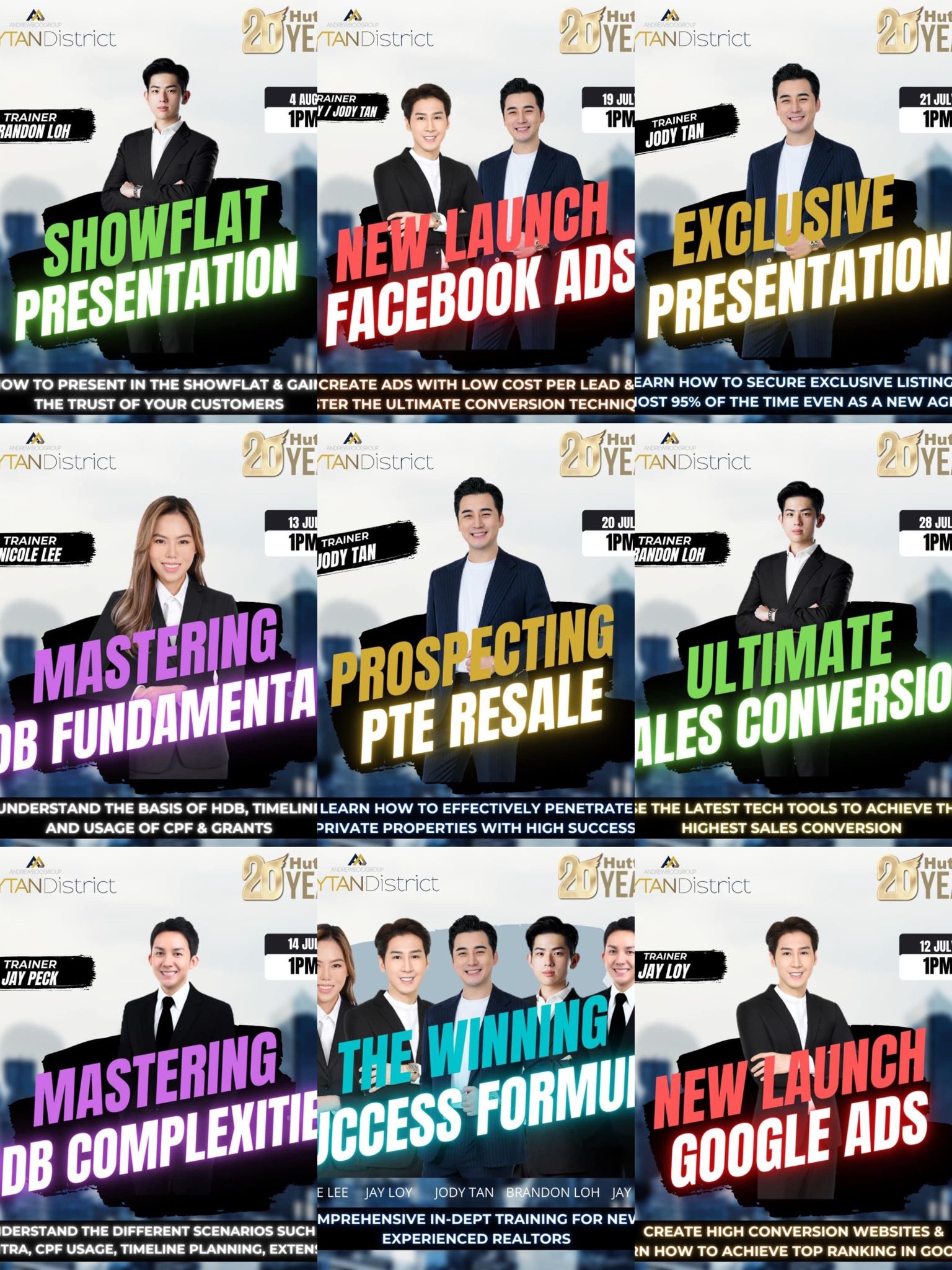 An overview of the wide range of signature trainings offered by JTD
Whether you're a new or experienced agent, you will be able to benefit from their fully structured signature training programmes.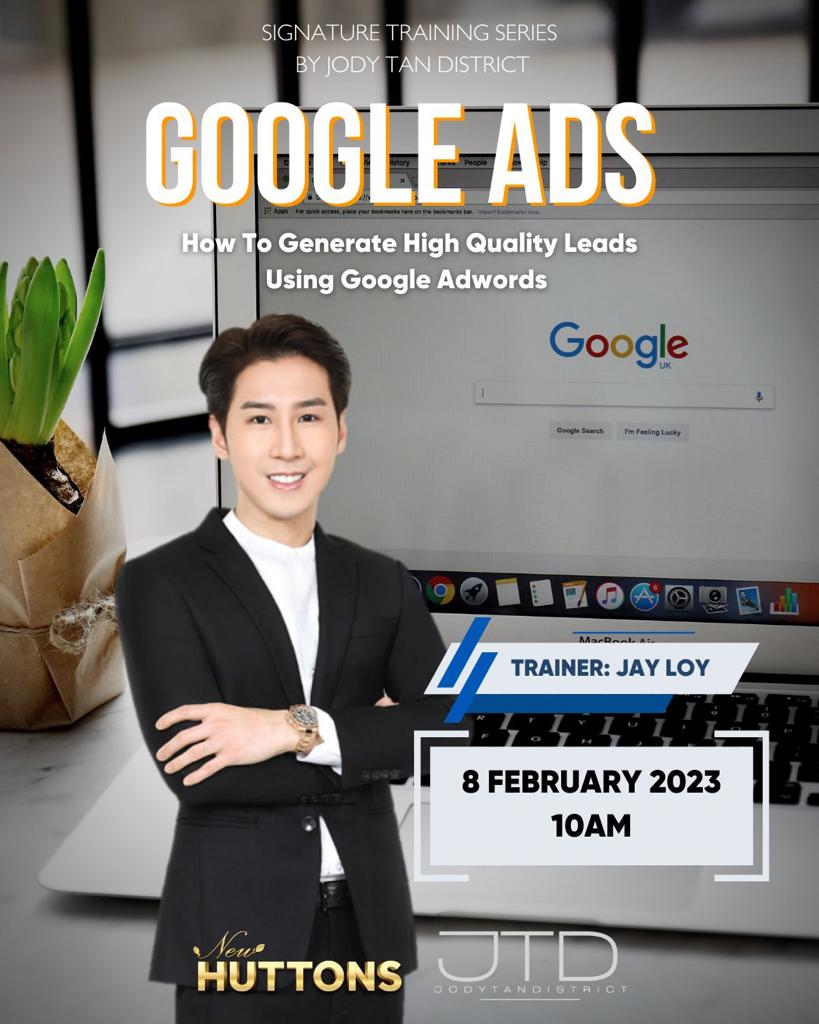 As an expert for Google Ads, Jay shares deep insights into how you can maximise it for your business
As a district that takes pride in having hands-on leaders who walk the talk, their training programmes often consist of tips and insights only an expert who is well-versed in that space is able to provide you.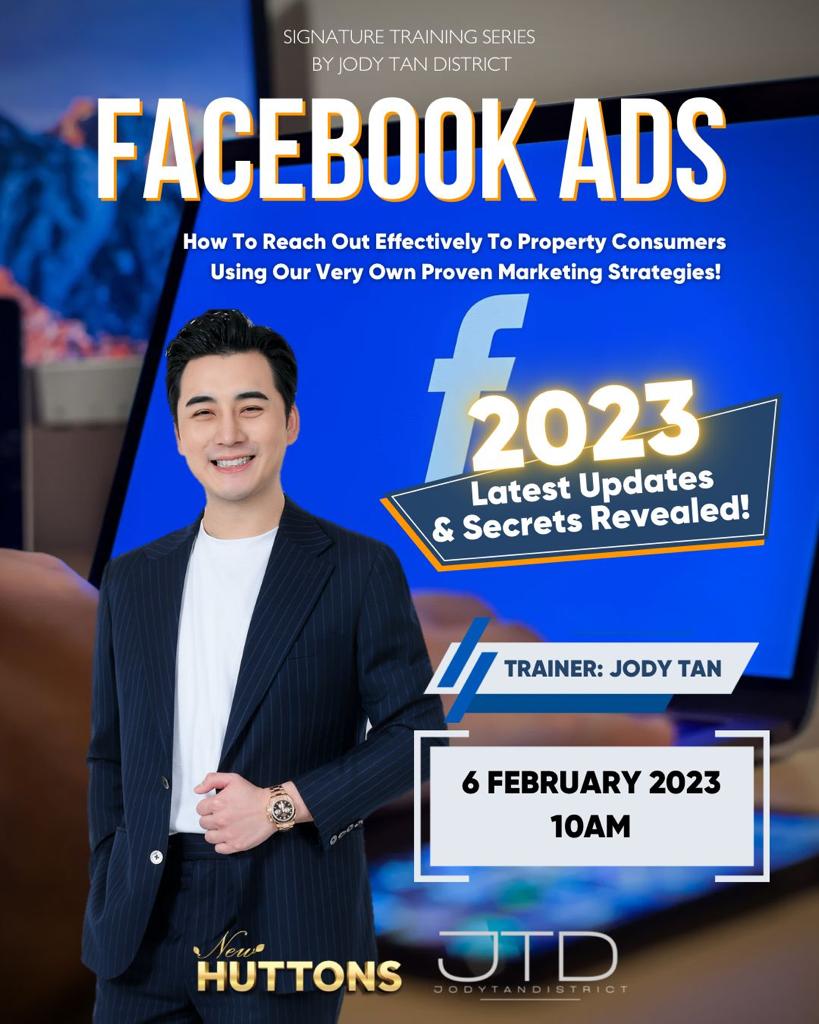 Constantly in contact with Facebook, Jody shares the secrets of getting leads at low costs
From imparting knowledge on new launch Facebook ads to teaching agents how to master HDB fundamentals, JTD has their own set of signature programmes that are suited for all kinds of agents no matter which field they want to specialise in.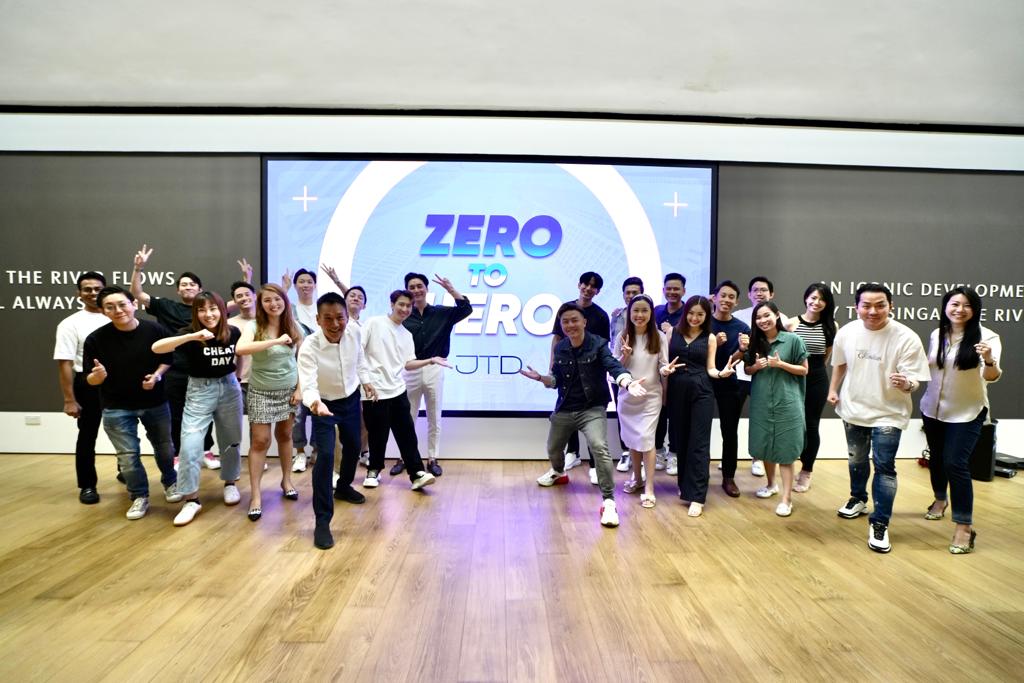 JTD Agents revving it up at Zero to Hero training
Additionally, being part of ABG at Huttons, JTD agents also have access to powerful ABG tools and products that can help in their prospecting and closing. This includes tools like the ABG Calculator and Assessment Pro that automates reports for their agents' clients.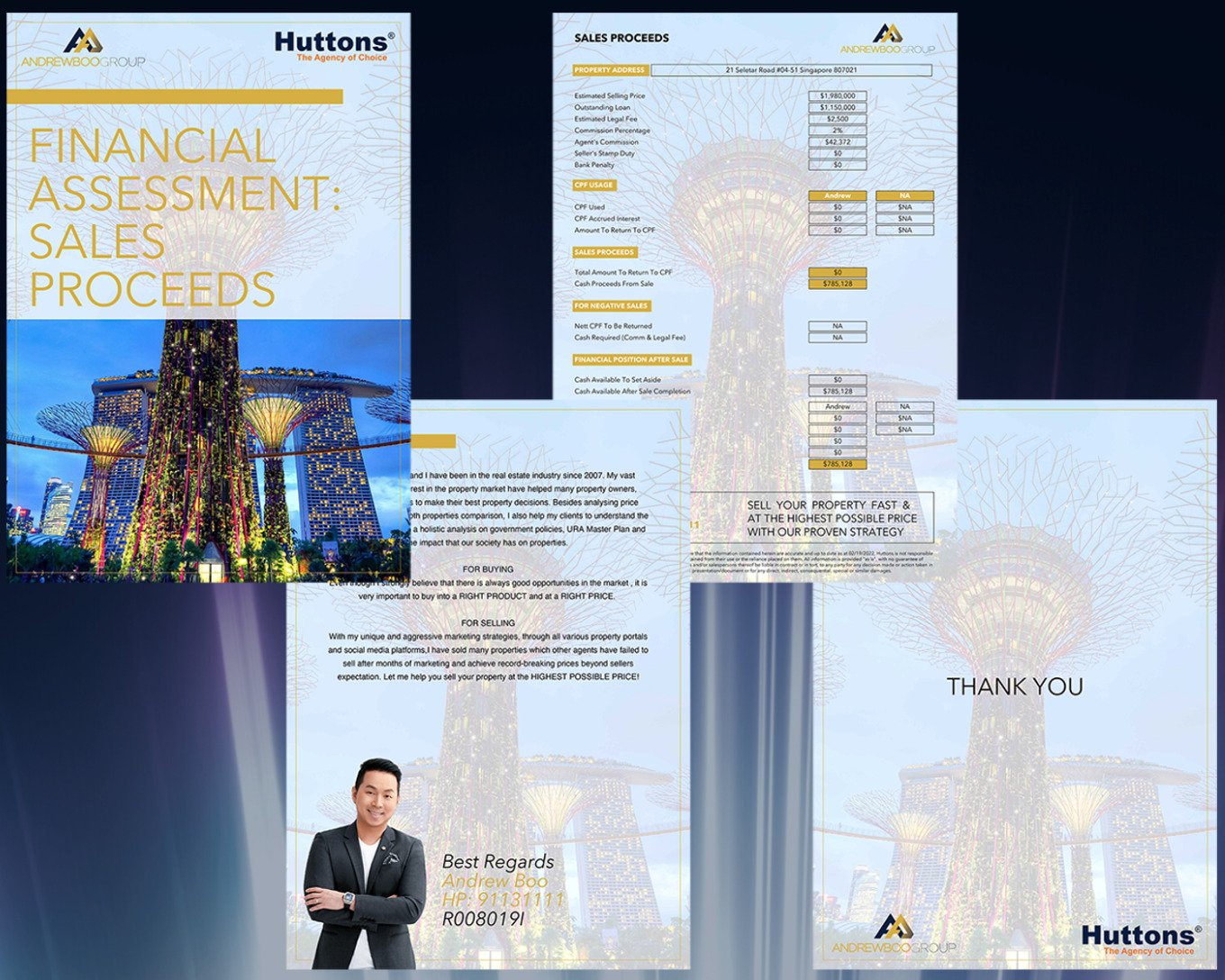 Snapshot of automated reports by Assessment Pro tool
With a desire to be a team that has the best-equipped agents, JTD prides itself on being the only division that empowers its agents with the right knowledge to conduct their business in-house. 
With a wide range of trainings and tools to meet differing needs of agents, the belief in zero outsourcing to vendors, having trainers that are top producers themselves, and a system that allows one-to-one support for their agents, it is no wonder that JTD agents see an average income that is almost 20x that of other agents.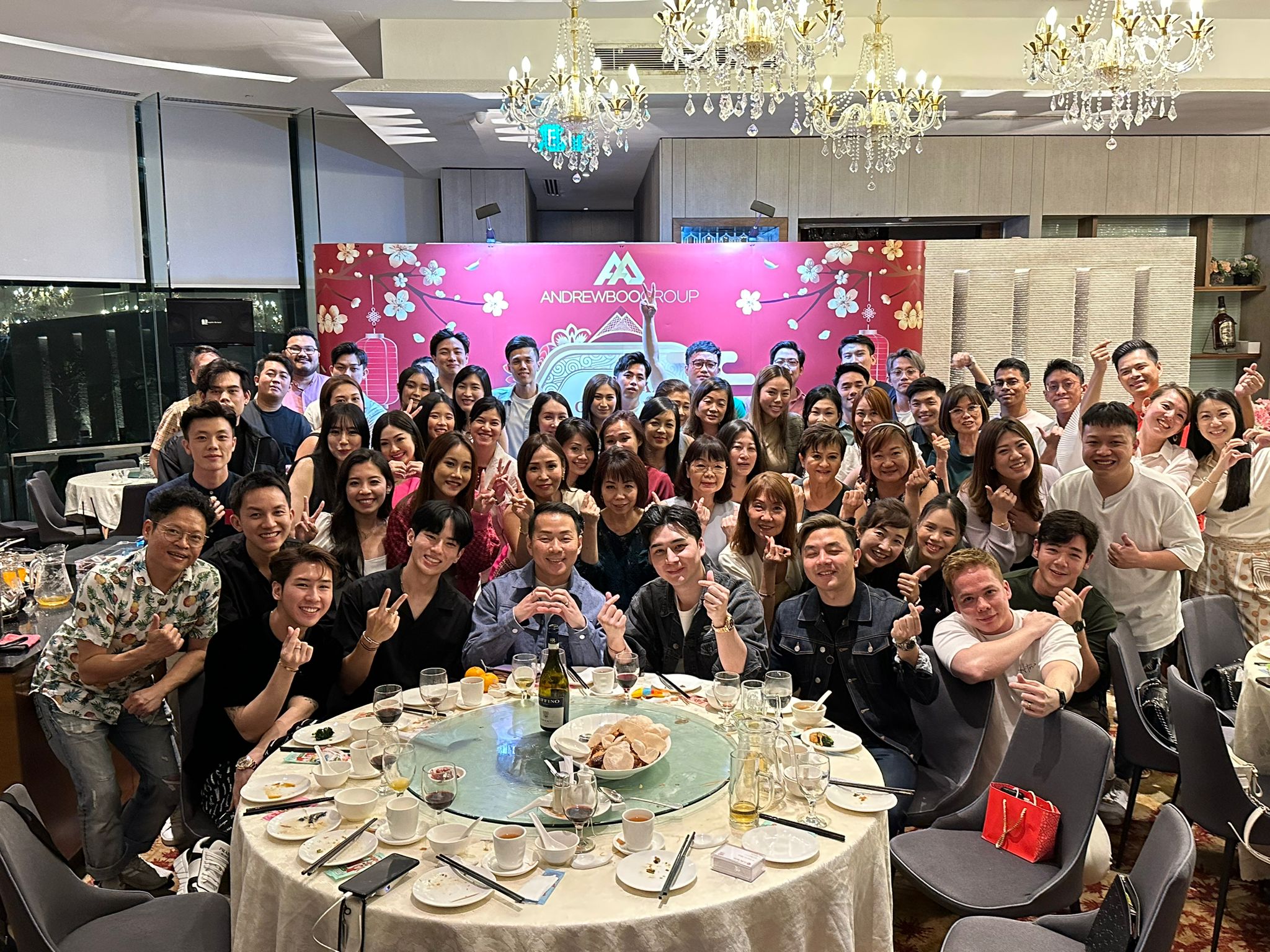 The team has also doubled in size to 120 agents in 2022, with more than 40 experienced agents crossing over. With Brandon and Jay both leading successful districts themselves, this leadership trio is here to help any agent who is keen to take their career to the next level.
Whether you're a new or experienced agent, if you have the desire to grow to the next stage of your career, JTD can help you achieve those goals.
You can reach out to Jody, Brandon and Jay to find out more.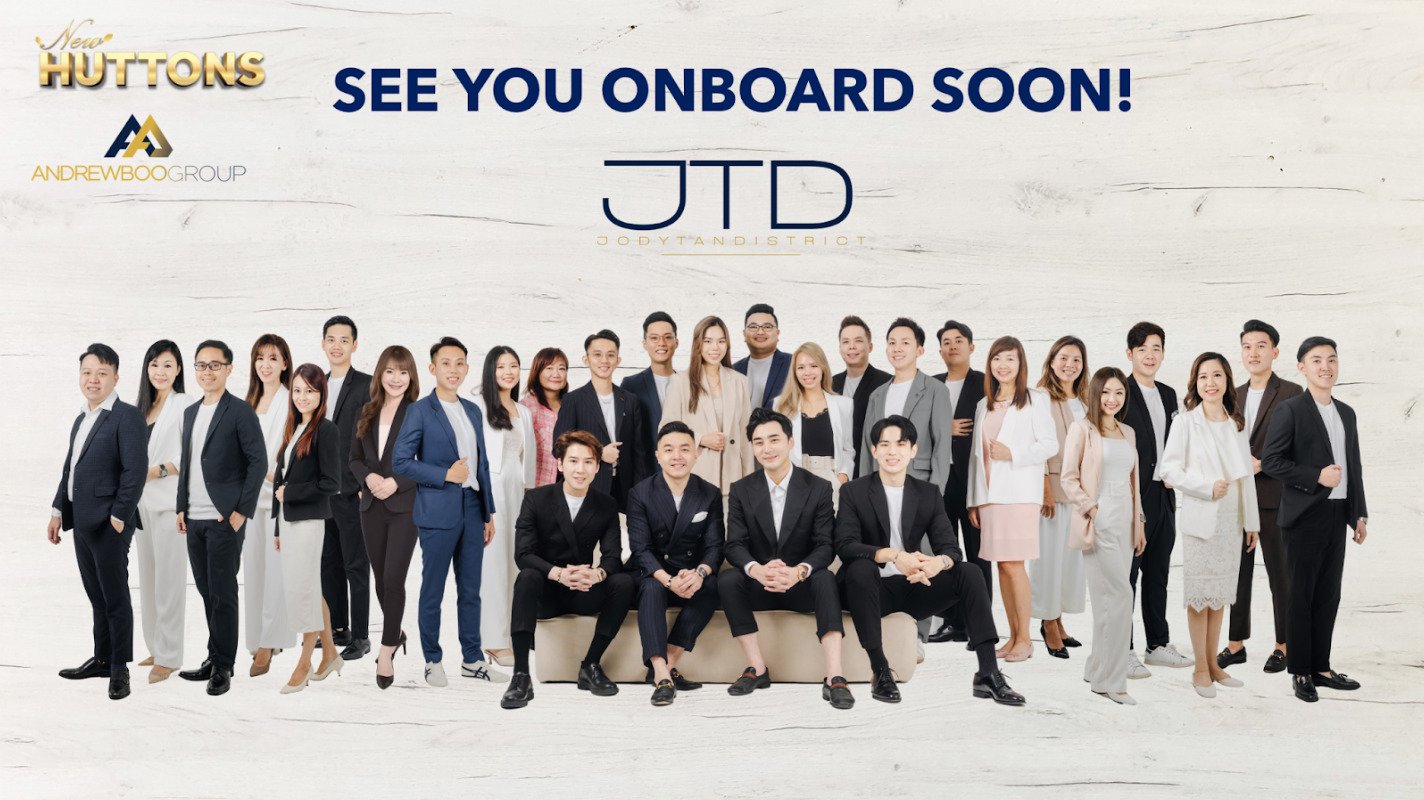 The post Zero to hero: From camp mates to one of the most notable millennial real estate team appeared first on .