Selling a house can be challenging, from putting it up for sale to finding the right buyer.
But when the house is a stigmatised property, the process can get a lot trickier.
What's a stigmatised property?
A stigmatised property essentially refers to a property that's associated with undesirable events or occurrences, even though there's nothing physically wrong with the location and the house itself.
In Singapore, it generally refers to properties where an unnatural death has occurred in the house, such as a murder or suicide. Those who are more superstitious may shun these houses, perceiving them as "unclean".
Even though some people don't mind such properties, there's also the concern that future buyers and tenants believe otherwise, affecting future demand and rental income. This can make it even harder to sell the house.
And that's not all. The effect of the unfortunate event isn't limited to the particular property.
An unnatural death in a house can affect the sale of its neighbouring houses
Ray Teo, a real estate agent from PropNex, explains to 99.co that an unnatural death doesn't only affect the property in question, but also its neighbouring homes.
He recalled that when he was marketing a 5-room HDB flat in Tampines many years ago, the buyer decided to pull out of the deal at the last minute.
"On the day of closing the deal, the police discovered four dead bodies of a family. The husband had murdered his whole family and committed suicide. I also recalled seeing the body bags at the foot of the block at around 7pm that day."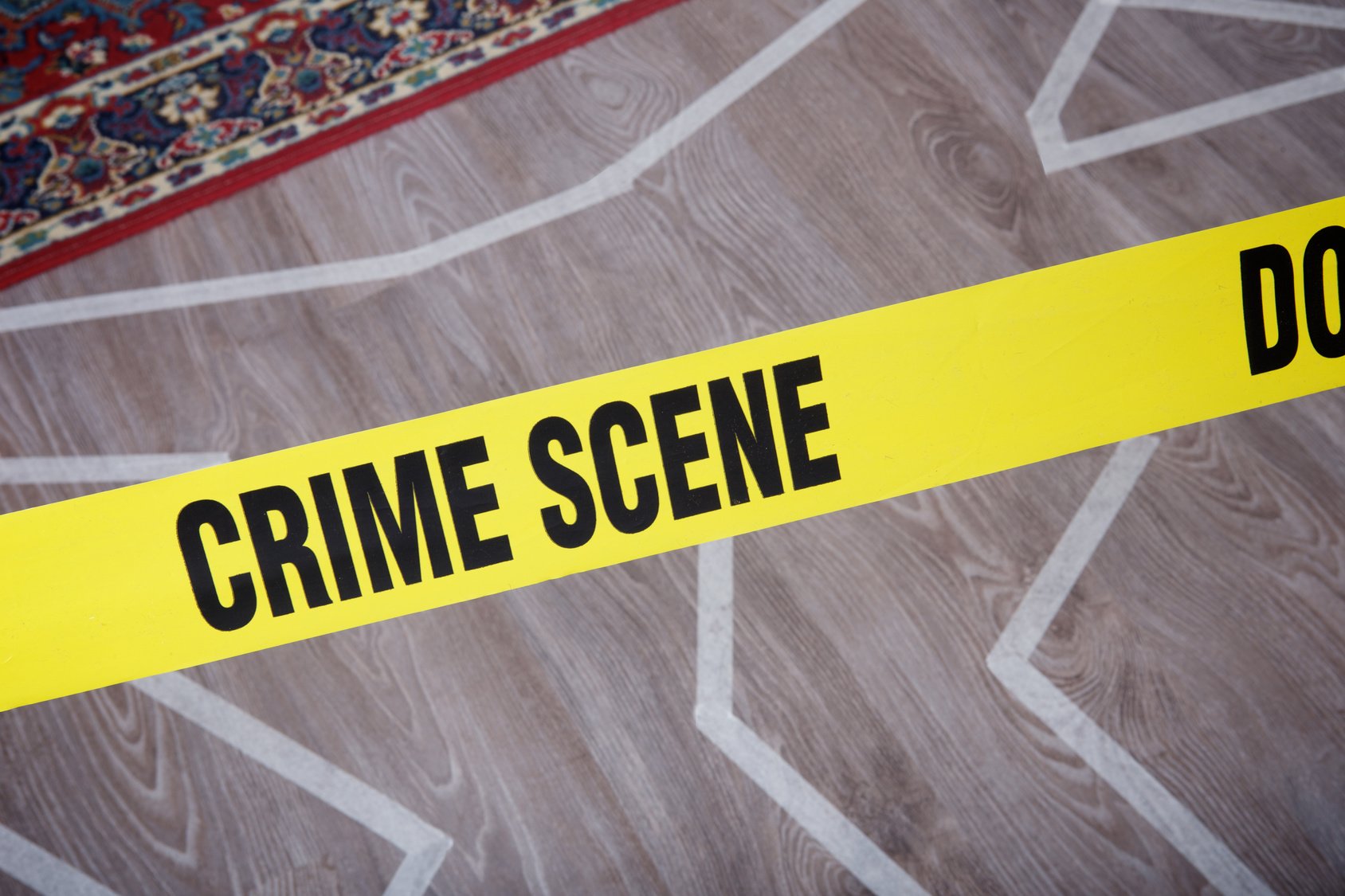 Unfortunately, the unit he was marketing was located on the 12th floor of Blk 470, the very same floor as the flat of the deceased family.
"In the end, we had to drastically reduce the selling price of the unit as my client had already bought another flat."
(This is because HDB flat owners cannot own more than one HDB flat. The current regulation is that they must sell the first flat within six months.)
The unit was eventually sold months later to another buyer who knew about the murder-suicide case.
Is it a must to reveal an unnatural death in the property to a potential buyer?
Some countries prohibit real estate agents from withholding information about unnatural deaths in a property.
One such country is Japan, where realtors are required to reveal such information to potential tenants and buyers. Likewise, in some states in the US, sellers will have to disclose such information, with sellers in California being required to divulge any deaths in the property for the last three years.
But what about Singapore?
According to Ray, it was previously not necessary for agents here to disclose unnatural deaths in the property they are marketing.
"So in the olden days, we usually cool it off, then dispose of the unit silently after some time."
However, this changed in 2010, when the Real Estate Industry Act 2010 was enacted.
Under the CEA's Professional Service Manual for real estate salespersons, when asked about such a matter by potential buyers, the agents are obligated to find out from the seller, before sharing the information with the buyer (or the buyer's agent).
This has since become a common practice in Singapore.
So how to sell a stigmatised property?
1. Set aside a "cooling" period of 6 months to 1 year
Given the unfortunate situation, it's understandable that a family may wish to sell off the stigmatised property as soon as possible.
On the contrary, it's best not to rush putting it up for sale.
"From experience, the closer the date of the sale to the time of death, the lower is the offer from a potential buyer," Ray explains to 99.co.
Throughout his 22 years in the industry, the Advisory Associate Branch District Director had handled four to five sales of stigmatised HDB flats and condos.
His first experience dealing with such property was around 15 years ago, in his early days as a property agent. The property was an HDB flat where one of the owners had committed suicide.
He further shares that in general, if the suicide is too recent, agents will advise the client to set aside around six months to one year of "cooling" period before putting the unit up for sale.

2. Carry out some home improvements beforehand
Besides setting aside a cooling-off period, the owners should make some minor home improvements before putting the house on the market.
Ray adds that the usual practice for agents marketing such units is that they will recommend the sellers to do some minor touch-ups to the house. This includes giving it a fresh coat of paint and ensuring it looks clean and sterilised.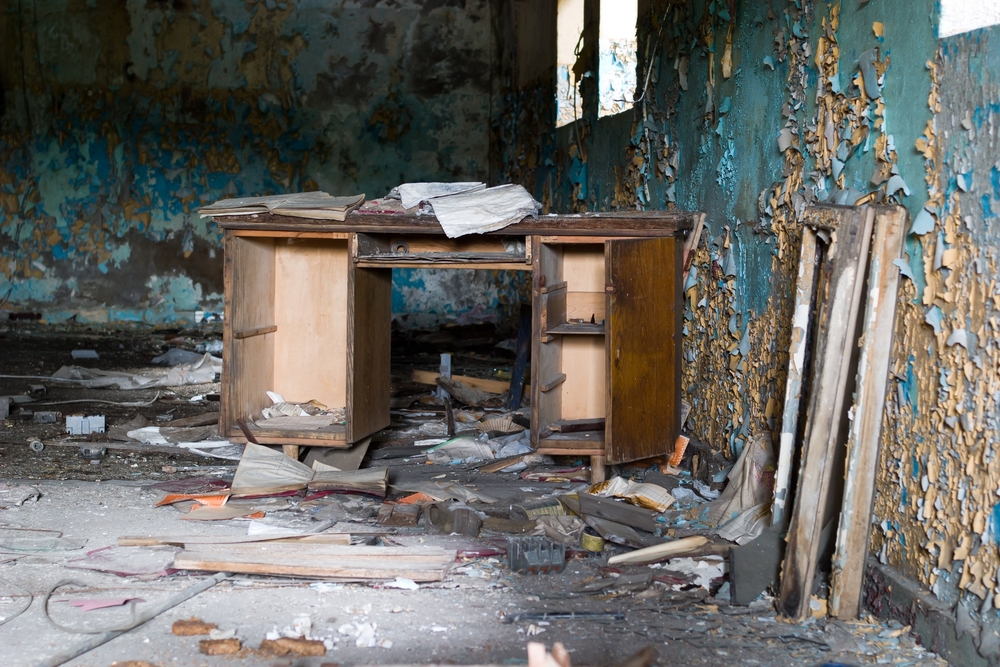 "Anything to make the potential buyer feel that it is value for money."
Doing so also helps to remove any negative associations with the property, making it more appealing and presentable to potential buyers.
3. Be honest and transparent
But most importantly, honesty is the best policy.
When tasked with selling stigmatised properties, Ray's advice is that property agents must be honest and transparent with their potential buyers. This includes disclosing all relevant information about the property's history, including the unnatural death.
"This honesty can help to build trust between the buyer and the seller, and make the transaction smoother," he explains.
This is because at the end of the day, if the location is right, the owners will still be able to get a good price for the property.
Despite the negative connotations, stigmatised properties can present a good opportunity
Unnatural deaths can make it harder to sell off stigmatised properties, as they leave a negative impression on potential buyers, comments Ray.
On the contrary, these properties can be a good opportunity for both buyers and sellers.

In fact, according to Ray, such properties can sell off quickly, in a span of two to three months. This is because buyers view them as a good opportunity to buy a house at a relatively low price.
The selling duration may even be faster as the owners understand the disadvantages of stigmatised properties, and are ready to reduce the price.
It also helps that not all buyers are superstitious, so such units will eventually be sold.
"The key to selling these properties is to make them desirable, regardless of their history. If the location is right and the property is priced competitively, buyers will still be interested, and the property can sell quickly.
"Ultimately, it is important to remember that while a property may have a history, it is still a valuable asset that can provide a comfortable home for its new owners."
Properties for sale in move-in condition
---
See all listings
463 Ang Mo Kio Avenue 10
Singapore 560463 · D20
$408,000
213A Compassvale Lane
Singapore 541213 · D19
$738,000
451B Bukit Batok West Avenue 6
Singapore 652451 · D23
$795,000
637A Punggol Drive
Singapore 821637 · D19
$620,000
881 Woodlands Street 82
Singapore 730881 · D25
$670,000
188B Bedok North Street 4
Singapore 462188 · D16
$950,000
997B Buangkok Crescent
Singapore 532997 · D19
$690,000
619A Punggol Drive
Singapore 821619 · D19
$568,000
501B Yishun Street 51
Singapore 762501 · D27
$670,000
145 Bedok Reservoir Road
Singapore 470145 · D16
$1,030,000
308C Punggol Walk
Singapore 823308 · D19
$818,888
320 Hougang Avenue 5
Singapore 530320 · D19
$670,000
26 Telok Blangah Crescent
Singapore 090026 · D4
$810,000
729 Ang Mo Kio Avenue 6
Singapore 560729 · D20
$828,000
136 Potong Pasir Avenue 3
Singapore 350136 · D13
$510,000
303C Anchorvale Link
Singapore 543303 · D19
$490,000
330A Anchorvale Street
Singapore 541330 · D19
$578,000
218 Serangoon Avenue 4
Singapore 550218 · D19
$600,000
537 Pasir Ris Street 51
Singapore 510537 · D18
$1,100,000
107A Canberra Street
Singapore 751107 · D27
$530,000
409 Serangoon Central
Singapore 550409 · D19
$899,000
786F Woodlands Drive 60
Singapore 736786 · D25
$598,000
511C Yishun Street 51
Singapore 763511 · D27
$450,000
92B Telok Blangah Street 31
Singapore 102092 · D4
$680,000
365C Sembawang Crescent
Singapore 753365 · D27
$560,000
131B Lorong 1 Toa Payoh
Singapore 312131 · D12
$798,000
129 Ang Mo Kio Avenue 3
Singapore 560129 · D20
$370,000
502D Yishun Street 51
Singapore 764502 · D27
$718,000
591A Ang Mo Kio Street 51
Singapore 561591 · D20
$950,000
366A Sembawang Crescent
Singapore 751366 · D27
$635,000
7 Boon Keng Road
Singapore 330007 · D12
$1,228,888
441B Bukit Batok West Avenue 8
Singapore 652441 · D23
$680,000
669 Woodlands Ring Road
Singapore 730669 · D25
$500,000
166A Yung Kuang Road
Singapore 611166 · D22
$729,999
49 Dorset Road
Singapore 210049 · D8
$460,000
See all HDB flats  >
See all listings
La Crystal
160 Killiney Rd · D9
$1,600,000
Sky Green
570 Macpherson Rd · D13
$1,000,000
The Creek @ Bukit
17A Toh Tuck Rd · D21
$1,843,000
Terrasse
23 Terrasse Lane · D19
$1,250,000
The Topiary
21 Fernvale Lane · D28
$1,450,000
Seaside Residences
18 Siglap Link · D15
$1,290,000
Midtown Residences
1189 Upp Serangoon Rd · D19
$750,000
Parc Botannia
18 Fernvale St · D28
$1,650,000
The Crest
103 Prince Charles Cres · D3
$1,990,000
Haig Court
152 Haig Rd · D15
$2,950,000
8 Farrer Suites
8 Sing Joo Walk · D8
$1,089,999
Heritage View
6 Dover Rise · D5
$2,188,888
Holland Residences
1 Taman Warna · D10
$2,230,000
The Metropolitan Condominium
6 Alexandra View · D3
$1,320,000
Sol Acres
20 Choa Chu Kang Grove · D23
$1,249,999
The Line @ Tanjong Rhu
6 Tg Rhu Rd · D15
$3,666,000
Westwood Residences
190 Westwood Ave · D22
$1,300,000
Pine Grove
1P Pine Grove · D21
$1,890,000
The Bayshore
34 Bayshore Rd · D16
$1,700,000
Eon Shenton
70 Shenton Way · D2
$1,350,000
Moda
42 East Coast Rd · D15
$1,690,000
Mayfair Gardens
12 Rifle Range Rd · D21
$1,689,000
Signature At Yishun
27 Yishun St 51 · D27
$1,199,000
Sennett Residence
31 Pheng Geck Ave · D13
$2,388,000
Sennett Residence
37 Pheng Geck Ave · D13
$3,500,000
Seaside Residences
10 Siglap Link · D15
$1,680,000
Kingsford Waterbay
76 Upp Serangoon View · D19
$1,488,000
Soleil @ Sinaran
6 Sinaran Dr · D11
$1,028,000
Park Colonial
8 Woodleigh Lane · D13
$1,218,888
The Amore
57 Edgedale Plains · D19
$1,220,000
Cairnhill Plaza
53 Cairnhill Rd · D9
$7,500,000
Gloucester Mansions
10 Newton Rd · D11
$2,468,880
Bellewoods
118 Woodlands Ave 5 · D25
$1,550,000
Bartley Ridge
42 Mount Vernon Rd · D13
$828,000
Viva
6 Suffolk Walk · D11
$2,800,000
See all Condos  >
See all listings
Inggu Road
Inggu Rd · D27
$2,800,000
Bukit Loyang Estate
Jln Kelempong · D17
$5,000,000
Springleaf Crescent
Springleaf Cres · D26
$4,700,000
Siglap Road
Siglap Rd · D15
$8,570,000
Aida Street
Aida St · D15
$4,800,000
Watercove
Wak Hassan Dr · D27
$3,100,000
Burgundy Crescent
Burgundy Cres · D23
$3,200,000
Leith Road
Leith Rd · D19
$6,380,000
Kingsmead Road
Kingsmead Rd · D10
$30,000,000
Greenwood Avenue
Greenwood Ave · D11
$3,600,000
Cabana
Sunrise Terrace · D28
$2,750,000
Ponggol Seventeenth Avenue
Ponggol Seventeenth Ave · D19
$6,850,000
Sommerville Walk
Sommerville Walk · D13
$13,500,000
Straits Gardens
Andrews Terrace · D27
$3,850,000
Tembeling Villas
Tembeling Rd · D15
$4,980,000
Kew Heights
Kew Hts · D16
$3,388,000
Siglap Road
Siglap Rd · D15
$8,600,000
St Anne's Wood
St. Anne's Wood · D19
$5,900,000
Rosyth Road
Rosyth Rd · D19
$4,280,000
Bo Seng Avenue
Bo Seng Ave · D11
$16,000,000
Flower Road
Flower Rd · D19
$4,080,000
Westwood Avenue
Westwood Ave · D22
$2,230,000
Sentosa Cove
Treasure Island · D4
$26,000,000
Burnfoot Terrace
Burnfoot Terrace · D15
$9,400,000
26A Pasir Ris Way
Pasir Ris Way · D18
$6,200,000
26B Pasir Ris Way
Pasir Ris Way · D18
$8,600,000
Siglap Road
Siglap Rd · D15
$8,570,000
Westwood Park
Westwood Cres · D22
$3,388,000
Lorong Marican
Lor Marican · D14
$6,800,000
Westwood Drive
Westwood Dr · D22
$2,500,000
Sunrise Drive
Sunrise Dr · D28
$3,700,000
Water Villas
Kovan Rd · D19
$3,250,000
Yio Chu Kang Road
Yio Chu Kang Rd · D19
$5,280,000
Sime Road
Sime Rd · D11
$9,430,000
Joo Chiat Place
Joo Chiat Pl · D15
5
3
$6,238,000
See all Landed houses  >
Planning to sell your property soon? Let us help you connect with a property agent to handle it.
If you found this article helpful, 99.co recommends 3 questions potential buyers ask during home viewings that can make or break the deal and 5 ways selling your property can go horribly wrong (and how to fix it).
The post How to sell a stigmatised property in Singapore, according to a property agent appeared first on .