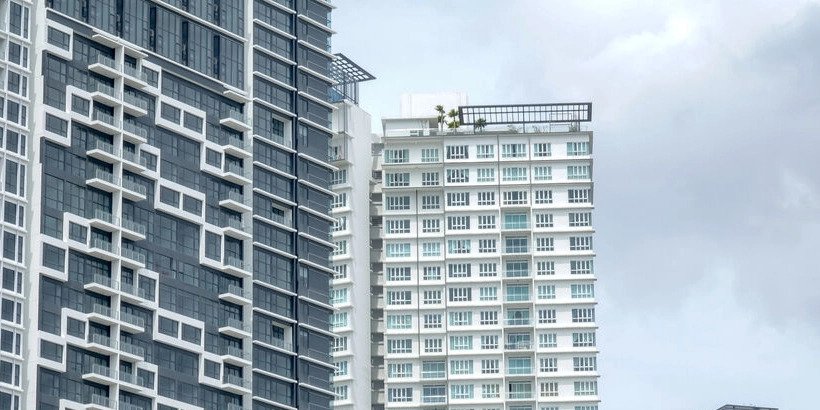 18 to 24 April 2023
New private home sales in Singapore increased for a third consecutive month in March 2023, rising 13.6% month-on-month (MoM) to 492 units. Meanwhile, Hoi Hup Realty and Sunway Developments opened The Continuum for preview on 21 April 2023, with prices starting from $1.4 million.
1. New private home sales up 13.6% in March 2023
New private home sales in Singapore increased for a third consecutive month in March 2023, rising 13.6% MoM to 492 units, showed Urban Redevelopment Authority (URA) data.
On an annual basis, however, private home sales declined 24.8% from the 654 units shifted in March 2022.
Developers launched 573 units in March 2023, up 42.9% from February 2023 and up 85.4% from a year ago.
Sales were mainly driven by The Botany at Dairy Farm's launch. Located in the Outside Central Region (OCR), the project moved 184 units at a median price of $2,068 per sq ft (PSF).
 "This is indicative of stable genuine demand for new mass-market homes amid tight unsold inventory in the OCR," said Tricia Song, CBRE's Head of Research for Southeast Asia.
With this, the OCR accounted for the bulk of the transactions in March 2023 at 46.7% or 230 units, followed by the Core Central Region (CCR) at 40% (197 units) and the Rest of Central Region (RCR) at 13.2% (65 units).
Looking ahead, OrangeTee expects demand for new projects to remain robust, with new home sales hovering between 8,500 and 10,000 units while prices may rise by 5% to 8% this year.
Related article: Singapore District Map: Defining the CCR, RCR, and OCR by the 28 Districts
2. The Continuum opens for preview, prices start from $1.448 million
The Continuum, Hoi Hup Realty and Sunway Developments' freehold development project on Thiam Siew Avenue opened for previews on 21 April 2023, with prices starting from $1.448 million.
Nestled on a 269,000 sq ft site, the development features 816 units spread across six residential blocks. Unit sizes range from 560 sq ft for a one-bedroom with study to a 2,260 sq ft five-bedder.
The units are divided into two categories, the Signature Collection and the Prestige Collection – in which units come with a private lift lobby.
Prices for the development's Signature Collection start from $1.448 million for one-bedroom with study units, $1.671 million for two-bedders, $1.82 million for two-bedroom with study units, $2.3 million for three-bedders, $2.759 million for three-bedroom premium units, and $3.207 million for four-bedders.
For its Prestige Collection, prices start from $3.32 million for three-bedroom with study units, $4.57 million for four-bedders and $5.35 million for five-bedders.
3. 0.5% of private home sales in Singapore used the 99-to-1 arrangement
From 2018 to 2021, a small portion of private residential property transactions, about 0.5%, have been found to involve the 99-to-1 or similar arrangements, reported TODAY citing Senior Minister of State for Finance Chee Hong Tat.
Such arrangements see a small stake of the property being sold to another party, usually a family member, to reduce the Additional Buyer's Stamp Duty (ABSD) payable.
In answering queries filed by six Members of Parliament (MPs), Chee noted that while these arrangements have "no significant impact" on the mortgage and housing market, those found to have used such schemes to avoid taxes will be required to pay back their dues plus a 50% surcharge.
Agents who facilitate such schemes may face financial penalties and suspension of their registration, depending on the severity of their violation.
On how much taxes were avoided using this scheme, Chee said investigations are ongoing – hence, he could not provide the exact figure.
"IRAS takes a firm stance against tax evasion and avoidance. The large majority of taxpayers are compliant and pay the taxes that are due," added the minister.
4. Katong Shopping Centre up for en bloc sale for $638 million
Katong Shopping Centre has been put up for collective sale with a guide price of $638 million or $2,277 per sq ft per plot ratio (PSF PPR), revealed sole marketing agent Edmund Tie.
Located on Mountbatten Road in District 15, the freehold development occupies a corner plot of 86,924 sq ft, with dual frontages along Mountbatten Road and Haig Road.
The existing building comprises a seven-storey podium block and a five-storey annexe block, featuring 425 strata shop and office units as well as a privately-held car park. Overall, the development has a total gross floor area (GFA) of about 280,000 sq ft, which reflects a gross plot ratio (GPR) of 3.223.
Edmund Tie noted that the site – which is zoned for "Commercial and Residential" use under the 2019 Master Plan with a GPR of 3.0 – could be redeveloped into "a landmark integrated development at its existing plot ratio of 3.223, with the option of converting the residential component into serviced apartments, subject to authorities' approval".
The en bloc sale tender for Katong Shopping Centre closes on 19 May 2023.
5. Real estate investment sales drop in Q1 amid higher inflation, interest rates
Singapore's real estate investment market saw sales drop 19.9% quarter-on-quarter (QoQ) to $4 billion in the first quarter of 2023, marking its lowest quarterly sales since the fourth quarter of 2020 at the height of the COVID-19 pandemic, revealed Colliers.
On an annual basis, investment sales also fell 63.6%.
The decline comes as the effects of higher interest rates and inflation continue to restrict market players.
Investment sales during the quarter were boosted by a handful of residential en bloc sales such as Bagnall Court, Holland Tower and Meyer Park, as well as by industrial sales such as the $333 million sale and leaseback of Jardine Cycle & Carriage's warehouse/showroom portfolio, the $115 million sale of Ho Bee Centre 1 and 2 and the $98.8 million sale of J'Forte Building.
Looking ahead, Colliers anticipates "a recovery in transaction volumes towards the end of 2023, after more certainty emerges around interest rates, which will, in turn, provide clarity to investors in their decision making".
"Early movers such as opportunistic investors looking for price dislocations are likely to drive investment volume, as the market continues to find its footing," it added.
6. Suburban condos dominate the top 10 most profitable projects in March 2023
Several resale condominiums in Singapore's suburban area registered relatively decent gains in March 2023, on the back of the still resilient demand for homes, showing caveats analysed by PropNex Research.
In fact, six of the top 10 most profitable projects in March 2023 were located in the Outside Central Region (OCR), with average profits of between $317,000 and $915,000.
Mixed-use project Choon Kim House in Upper Serangoon, for instance, posted average resale gains of over $915,000.
Meanwhile, Core Central Region (CCR) condominiums dominate the top individual gainers, accounting for nine of the top 10 transactions. Based on caveats lodged, the gross profits for the top 10 transactions ranged between $2.3 million and $7.3 million.
"The units were mostly sizeable large format condos that are more than 1,800 sq ft in size, and consisted mostly of older projects built in the 1970s to early 2000s," said PropNex.
The $22 million sale of a first-floor unit at Nassim Park Residences was the most profitable transaction in March 2023, as the owner garnered a gross profit of $7.26 million.
7. Pilot jailed for six months, fined for under-declaring rental income
Andrew Soo Cheng Ai, a 51-year-old pilot, was convicted and sentenced to six months imprisonment for deliberately under-declaring his rental income and submitting falsified documents with the intent to evade taxes.
He was also ordered to pay a financial penalty of $181,996.
TODAY reported that Soo owned and rented out two properties located at Balestier Road and Kim Yam Road.
 The Inland Revenue Authority of Singapore (IRAS) said Soo gave false replies to the authority's request for details of rental properties during an audit.
"Although Soo was given multiple opportunities to furnish correct information to IRAS, the information that he provided was false and if had been accepted by IRAS, would have resulted in $35,310 in taxes undercharged," noted IRAS.
He also under-declared his income for the assessment year 2013 to 2019 by $229,307.
With this, IRAS reminded businesses and individuals to provide full cooperation during audits and investigations.
"IRAS will not hesitate to take stern actions against those who deliberately give false information to IRAS officers," it added.
Related article: HDB Flat Rental: How to Rent an HDB Flat in Singapore (2023)
8. Suburb EC owners score solid gains in Q1 2023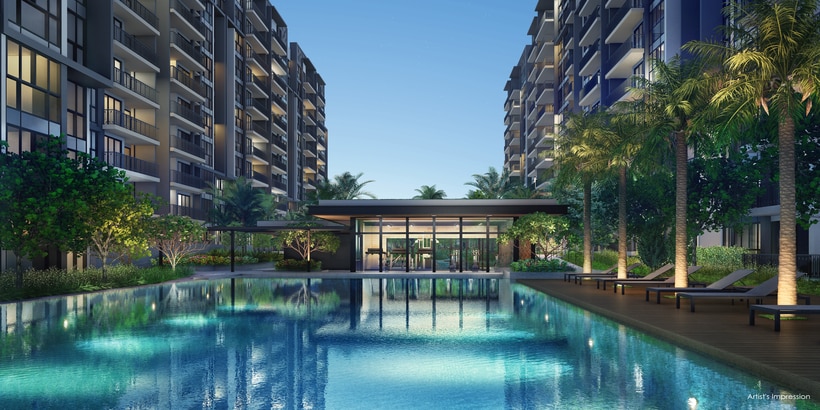 Executive condominium owners in the Outside Central Region (OCR) achieved solid gains during the first quarter of 2023, with some of them pocketing resale profits of between 82% and 86%, showed data crunched by Cushman & Wakefield for The Business Times.
Notably, two of the most profitable deals by percentage were for EC units that were held for about seven years and sold for an "attractively high profit", said Cushman & Wakefield's Research Head Wong Xian Yang.
A 1,173 sq ft EC unit at Sol Ares was sold for $1.65 million in March 2023, which represented an 86% gain over the unit's $888,000 purchase price in 2016.
An EC unit of 1,496 sq ft at Bellewaters was sold for $1.98 million in January 2023, or an 83% gain from the $1.08 million price the seller paid in 2015.
In Q1 2023, the most profitable deal by percentage was for a 1,313 sq ft unit at The Sail @ Marina Bay in the Core Central Region (CCR), which saw its value double in seven months.
Meanwhile, the five biggest profit-making deals by quantum in the quarter were all located in the CCR.
9. Loss-making residential resale deals fall to their lowest in five years
The secondary market saw the proportion of loss-making residential property transactions drop to its lowest in five years during the first quarter of 2023.
Data consolidated by Cushman & Wakefield for The Business Times showed that just 4.2% of all resale transactions made losses in Q1 2023, compared to 18.2% in the same period in 2019.
Cushman & Wakefield Research Head Wong Xian Yang attributed the lower incidence of losses to Singapore's "resilient" demand for residential properties, despite the current economic headwinds.
Loss-making transactions peaked in Q2 2020 at 21.8% of total resale deals. This was when the government introduced "circuit-breaker" measures and market uncertainty was at its highest.
The biggest losers both in percentage and quantum terms involved deals for properties acquired from 2012 to 2013.
For Q1 2023's biggest loss-making exits, sellers suffered losses of 17% to 43%, or from $250,000 to $1.31 million in quantum terms.
Looking ahead, Wong expects the proportion of loss-making residential deals to remain "relatively low" in 2023 due to the tight employment market.
10. UOB to build tech and innovation centre in Punggol Digital District
UOB will invest over $500 million in the construction of its new global technology and innovation centre within JTC's Punggol Digital District (PDD).
This makes UOB the first local bank and largest commercial investor "to establish its presence in Singapore's first smart and sustainable business district".
Spanning 300,000 sq ft, the facility will house about 3,000 talents engaging in innovation, technology and digital roles. It is set to be completed by end-2026.
"Our investment here reinforces our commitment to grow our Singapore core and to support our customers in Singapore and across ASEAN on their digital journey. We look forward to working with the vibrant ecosystem of partners here to accelerate innovation, talent building and sustainability," said UOB Deputy Chairman and Chief Executive Officer Wee Ee Cheong.
UOB revealed that it will also be working closely with JTC to support local industrialists within PDD and other areas to jumpstart their sustainability efforts via capabilities-building and financing programmes.
11. Pair of shophouses at Kampung Bahru Road is on sale for $18.8 million 
A pair of adjoining two-storey conservation shophouses with attic at 69 and 71 Kampong Bahru Road has been put up for sale via expression of interest (EOI), with a guide price of $18.8 million or $3,161 PSF based on the total floor area.
Exclusive marketing agent CBRE revealed that the freehold shophouses occupy a combined land area of 2,343 sq ft and offer a total floor area of about 5,947 sq ft.
Under the 2019 Master Plan, the shophouses are zoned for "Commercial" use under the Blair Plain Conservation Area.
Currently, the ground floor units of the shophouses are fully tenanted to a well-established restaurant and convenience store operator, while the upper floors – which are zoned for "Office" use – are vacant.
The EOI exercise for the shophouses closes on 24 May 2023.
Looking for a property in Singapore? Visit PropertyGuru's Listings, Project Reviews and Guides. 
Farhan Shafie, Digital Content Specialist at PropertyGuru, edited this story. To contact him about this story, email: farhanshafie@propertyguru.com.sg.