For many first-time HDB flat buyers, the HDB housing loan seems the easiest option. Since the Loan-to-Value limit (LTV) is higher than that of bank loans, most young couples end up being able to borrow a larger sum from HDB, making financing the HDB flat more manageable. Not only that, but you can also get everything settled at one go with HDB, adding to the convenience. 
Like many others, those were the two main reasons Justina Tan, 40, and her husband, Bernard Loh, 41 decided to take a HDB loan to pay for their current home – a 5-room flat in Depot Road that they bought in 2011. 
Back Then, the HDB Loan was the Most Feasible 
At the time, the HDB loan seemed the best choice as Justina and Bernard had little savings and wanted to pay the least possible cash up front. 
"When we first submitted the paperwork to HDB, we were told that we had to fork out more in down payment if we took a bank loan. That was not ideal as we weren't earning enough at the time," says Justina. HDB allows home buyers to borrow up to 90% of the HDB flat's price, versus only up to 75% for banks.
Related article: HDB Loan vs Bank Loan: The Complete Guide to Financing your HDB
With their then-income, the couple's monthly CPF contributions were insufficient to cover the mortgage repayments, so they still had to pay about $500 in cash every month. It was only after nine years when they both started earning more that they were able to fully rely on CPF to pay the instalments.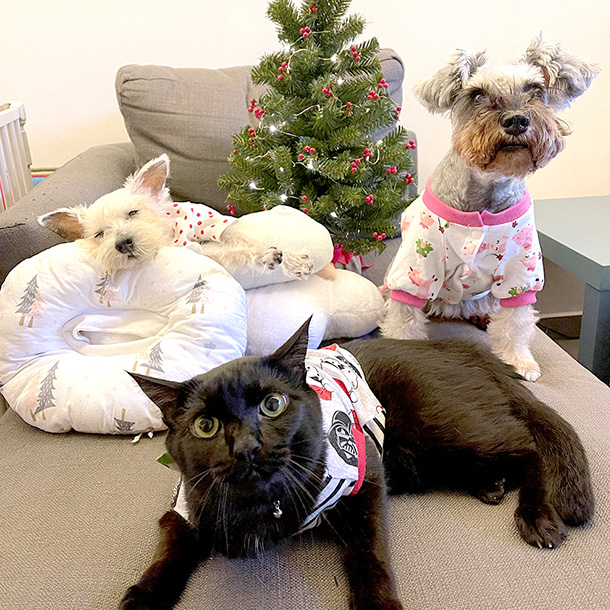 Using CPF to Pay Their Mortgage Instalments Meant It Was "Out of Sight, Out of Mind"    
Did the couple know that the HDB housing loan interest rate of 2.6% was significantly higher than the 1.4% to 1.8% that the banks were offering? 
Yes, they did. They had also heard about refinancing before, and knew that they could explore their options after a few years to save on interest costs. However, as the years went by, they got increasingly busy with work and other aspects of their lives, and the mortgage gradually became something they just never spared much thought to anymore. 
Related article: Should You Use CPF to Pay Off Your Home Loan?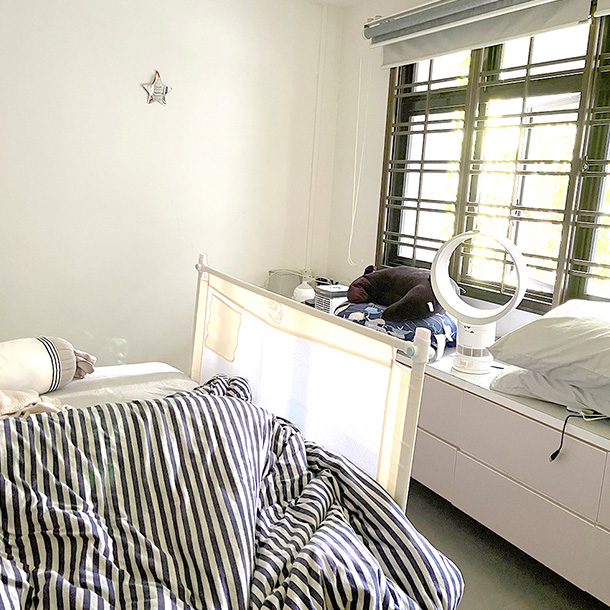 It was easy to fall into the rhythm and get comfortable, especially since Justina and Bernard no longer saw the instalments being deducted from their bank accounts. "It was all paid out of our CPF, so out of sight, out of mind," says Justina simply. "Moreover, the interest rates are in a percentage, so I never bothered calculating how much I would save," she adds. 
Refinancing Was The "Last Thing On (Their) Mind", Until A Dinner Date with A Close Friend 
Things changed when a good friend of Justina's brought up the topic of refinancing over dinner a few months ago. 
"(My friend) was gushing about how easy it was and how much she saved. Since we had a bit more time on our hands, we decided to look into it. It was also around the time our insurance agent was discussing saving plans with us so it just seemed like a good time to get all our finances in order," shares Justina.
With that, they decided to do some research and got down to refinancing their HDB home loan. Here's a breakdown of how much they saved: 
| | |
| --- | --- |
| Home loan balance (to refinance)  | $374,021 |
| Previous home loan  | HDB loan, 2.6%  |
| Monthly instalments before refinancing | $1,928  |
| New refinanced home loan  | DBS, fixed rate of 1.5% for 5 Years  |
| Monthly instalments after refinancing  | $1,718 to $1,779  |
As you can see, after refinancing, Justina and Bernard now save about $150 to $210 per month. On top of that, they also received a $2,000 cash subsidy from DBS, which covered their legal fees ($1,400 from CPF OA) and valuation fees ($214 cash). 
When asked if she's happy that she finally refinanced and whether she's satisfied with her decision, Justina said yes. "Why pay more interest when you can pay less? It doesn't seem like much monthly, but over nine years, we could have saved around $20,000! When you look at it like that, it's substantial," she says.
Justina also shared that the process was pretty straightforward – "it was a breeze!" – save for some paperwork that had to be done. Thankfully, with all the government platforms easily accessible via the SingPass app, she felt that getting the necessary paperwork was still quite manageable.  
She adds that her best piece of advice for others looking for guidance on refinancing is to speak to a mortgage advisor. "It is really very helpful, especially for people like me who aren't great with numbers!" she says with a laugh. 
Want to save more on your existing mortgage? Compare the best home loan rates in town or check out PropertyGuru Finance for more personalised advice and recommendations:
Disclaimer: Information provided on this website is general in nature and does not constitute financial advice.
PropertyGuru will endeavour to update the website as needed. However, information can change without notice and we do not guarantee the accuracy of information on the website, including information provided by third parties, at any particular time.Whilst every effort has been made to ensure that the information provided is accurate, individuals must not rely on this information to make a financial or investment decision. Before making any decision, we recommend you consult a financial planner or your bank to take into account your particular financial situation and individual needs.PropertyGuru does not give any warranty as to the accuracy, reliability or completeness of information which is contained in this website. Except insofar as any liability under statute cannot be excluded, PropertyGuru, its employees do not accept any liability for any error or omission on this web site or for any resulting loss or damage suffered by the recipient or any other person.