With recent news that HDB resale prices have risen for the eighth straight month and S$1m+ HDB resale transactions hitting a monthly record of 23 in February 2021, there have been simmering concerns if public housing can remain ever-affordable.
While public housing is catered to all Singaporean residents, including low- to middle-income earners, and these concerns do warrant debate and discussion, let's not jump the gun too soon.
We've shared some reasons for some time now: Ignore the $1 million flats, resale prices are falling and Million-dollar HDB flats are hiding a worrying resale price trend. Here's proof. 
While finding an equilibrium in both policy and perspective is much-needed and healthy, the Ministry of National Development isn't sitting still.
At the recent Committee of Supply debate, it announced a few measures to ensure that public housing remains accessible (and inclusive) for all Singaporeans. 
Expect these policies to be implemented within this year: 
1) More streamlined HDB buying process
HDB flat buyers can expect to have a more simplified buying process later this year, as they can have their flat eligibility, grant and loan amount checked at the same time. HDB will introduce these features on the HDB Flat Portal later this year. 
Currently, flat buyers have to check and apply for these separately, as assessments are done at different stages of the process. 
Check flat and HDB housing loan eligibility: Buyers have to go to the HDB website to check if they meet the criteria and income ceiling to buy a new or resale flat.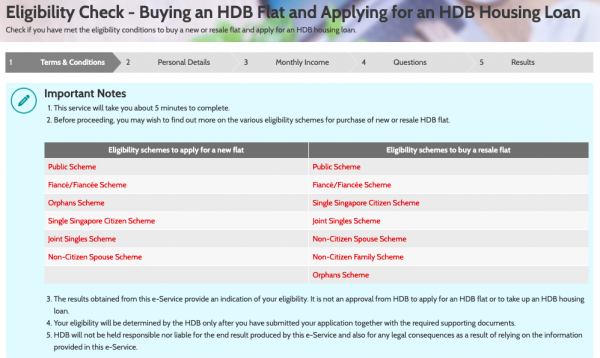 Apply HDB housing loan or bank loan eligibility: Buyers will need to get the HDB Loan Eligibility Letter or in-principle approval from the bank before they book a new flat or get an Option to Purchase for a resale flat.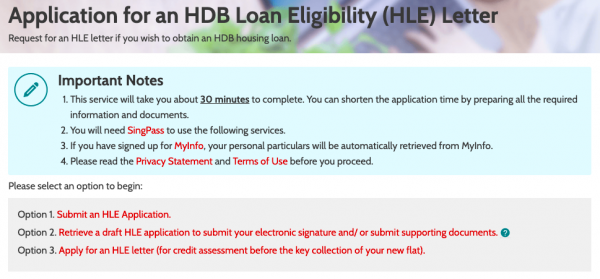 Grant application: Buyers will need to submit a separate application during the flat booking appointment or resale application. 

Since the applications are done separately, buyers will also have to submit a similar set of documents such as payslips and CPF contributions at each stage. 
With the new features, they will just need to submit one application for flat eligibility, grant and loan application, reducing the time taken for the application. 
Buyers will then know the outcome through the new HDB Flat Eligibility letter, replacing the current HDB Loan Eligibility letter. The new letter will include information such as eligibility to buy a new or resale flat, as well as the amount of grants and HDB loan they qualify for. 
Those who intend to get a bank loan will be able to apply and get in-principle approvals from participating banks through the HDB Flat Portal. This cuts down the hassle of submitting loan applications to various banks. 
The HDB Flat Portal also aims to better guide buyers on their flat-buying journey, from helping them work out their financials early to booking their key collection time slot. 
2) Pilot Joint Singles Scheme for rental housing
HDB is looking to pilot an alternative model that allows singles to apply for public rental without having to find a flatmate first. A social service agency will then manage these flats, including helping singles find a flatmate and mediate any issues between them. 
The eligibility criteria for the pilot scheme will be the same as the Joint Singles Scheme. 
Under the current scheme, singles may apply together with someone they know, such as a friend or a relative, or ask HDB to help find a flatmate. 
More details about the scheme will be available at a later date. 
3) More support for larger families in public rental flats
HDB will work with MSF's Community Link (ComLink) to offer three-room rental flats for bigger families with children, on a case-by-case basis. 
Presently, HDB allows families with three or more members living in one-room rental flats to request to move to a two-room flat. Those with children, parents and grandparents living together can also apply for another flat and get one in the same block, where possible. 
4) Ideas to keep public housing in prime areas affordable
Besides the measures mentioned earlier, the government is looking into various ways to ensure public housing in prime locations remains affordable and inclusive for Singaporeans. 
These include: 
Longer Minimum Occupation Period

Limit on the pool of resale buyers

Restrictions on homeowners when renting out flats

A diverse range of flat types, including rental

Additional subsidies 
This comes in line with the government's plans to build public housing in prime locations such as the Greater Southern Waterfront in the years ahead, as well as a rising trend of higher resale prices, with a handful in prime areas breaking the million-dollar mark. 
With these three new measures being introduced and a few more being looked into to curb rising housing prices, buying or renting will be more inclusive and accessible for more Singaporeans in the years to come. 
If you found this article helpful, 99.co recommends BTO or Resale HDB: First-Timer Dilemma and Buying a property: 9 tips for picking a great resale unit. 
Looking for a property to buy or rent? Find your dream home on Singapore's largest property portal 99.co!
The post Making HDB flats more accessible: New public housing measures to look forward to appeared first on 99.co.