As a land-scarce country, balancing between setting aside land for development and conserving old sites is challenging. Over the years, we've seen many old buildings get demolished to make way for development. 
Even the old National Library at Stamford Road wasn't spared. Despite calls for conservation, the iconic red-bricked building was demolished in 2004 to construct a tunnel that cut through Fort Canning Hill. 
Likewise, some former school sites are not spared from demolition. 
Last month, it was reported that four sites in Balestier, Toa Payoh, Bedok and Jurong East have been marked as residential sites. The Balestier site, for instance, has been home to a few schools. 
Balestier site: Occupied by three schools
Located at 51 Jalan Rajah, the site was first occupied by Moulmein Primary School, formed in 1983 when Griffiths School merged with Balestier Girls' School. Less than two decades later, the school merged with Swiss Cottage Primary School to form Balestier Hill Primary School in 2002. 
The site was then a holding site for CHIJ Primary (Toa Payoh) until 2005, before being used by Global Indian International School. After the consolidation of its campuses and move to Punggol, the building has since been left vacant. 
Though the site has been marked as a residential area, the report didn't specify when the former school building will be demolished. 
Vijay, a former student of Moulmein Primary, felt the impending demolition is like breaking a part of his memory of experiences in his formative years. This includes memories of joining various CCAs to keep himself busy — including Gardening in which his teacher Ms Agnes guided him and his peers to carry out laborious tasks like nursing new plants and cleaning a three-meter fish tank containing a giant Arowana fish. 
He explained, "A physical structure, no matter if the actual services are still present or not, helps anchor past experiences and brings familiarity to a location to those who've been around the locality." 
He also highlighted that the school building is still structurally sound and can serve other purposes for many years, given that it was only opened in 1984. 
"That's what pricks me more because I'm aware of the state of the building and there are certainly older school properties that are still in good use today.
"If it was a property built in the 1960s or early 1970s, the school building would likely be quite antiquated like my other demolished school from my secondary years and I can totally understand why it would have to go." 
Old schools that have been torn down for housing
Of course, the site of the former Moulmein Primary School isn't the only one (or the first) that may be making way for housing. Here are some schools which have been demolished for residential developments over the past years. Better yet, let us know if you used to be a former student there! 
Former ITE campuses at MacPherson and Yishun
The site of the former ITE campus at MacPherson is now occupied by MacPherson Spring, an HDB BTO project, at Circuit Road. 
Another ITE campus that has made way for residential development is the Yishun campus, a site currently occupied by Symphony Suites condo at Yishun Close. 
Both schools were merged with other ITE campuses at Bedok, Bishan and Tampines to form ITE College Central in December 2012 as part of the "One ITE System, Three Colleges" model. 
Former Broadrick Secondary School and Maju Secondary School
Located next to each other along Dunman Road, both schools were established in 1968. They then merged in 1996 and moved to Dakota Crescent. 
The school premises were then taken over by Northlight School in 2007, before relocating to its current location at Towner Road in 2015. 
Since then, the school buildings have been demolished, with the sites to be occupied by Amber 45 condo. 
Former Methodist Girls' School
Before being situated at Blackmore Drive, Methodist Girls' School was in another prime location at Mount Sophia until 1992. 
After the move, the buildings were converted into an arts and creative hub called Old School in the 2000s. It was then closed down in 2012 and demolished to build Sophia Hills condo.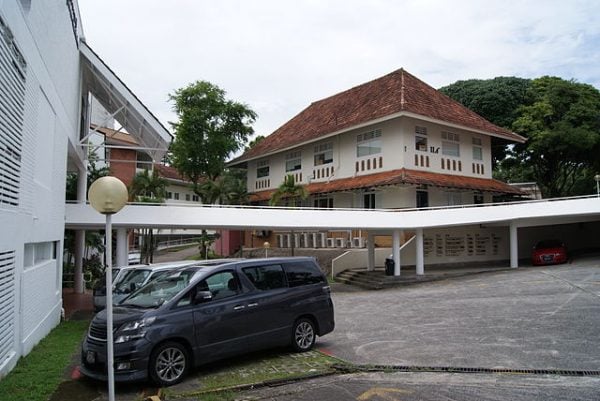 Unlike the other schools on this list, one of its buildings, Olson Building, has been conserved and is now part of the condo's clubhouse. 
So, why demolish former school sites for residential purposes? 
One likely reason is the large land area that school premises occupy. With each school site consisting of a few buildings, large fields and a car park, the plot is big enough for a BTO project or condominium complex. 
In addition, many former school buildings are no longer in use or may be in a state of disrepair (despite looking fairly well built on the surface). Given the decreasing birth rate and consequent low enrolment, many schools have been merged over the years, leaving behind vacant school buildings. 
In a land-scarce country like Singapore, maximising land use is of high importance. Large and unused sites, including empty former school premises, provide suitable plots of land for housing. 
Is there an alternative to demolition?  
Vijay suggested that instead of having his old primary school be demolished, it could have been repurposed into a multi-purpose activity centre similar to Burghley Lifestyle Hub. Given the school's facilities such as its large playing fields, classrooms and car park, the former Moulmein Primary School site could have enjoyed an extended lifespan. 
"There's really no lack of housing options in Singapore at this juncture where developers are actively building new housing projects with many more in the pipeline for years to come. By contrast, Singaporeans are running out of good free spots to practice badminton or have a good place to study that's not a cafe." 
Repurposing former school sites is not uncommon either. Over the years, many old school buildings have been given a new lease of life. 
For instance, the former CHIJ (Opera Estate) Primary School at Jalan Khairuddin has been home to the Singapore Red Cross Campsite since 1991. Last year, 17 former school sites were converted into temporary accommodations for migrant workers.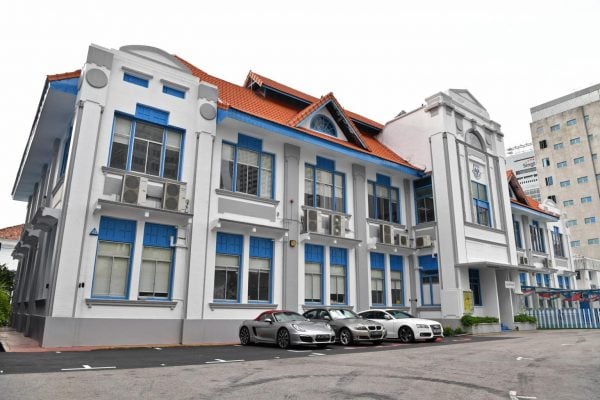 Some older school buildings deemed to carry a high historical and architectural significance have been conserved as well, such as the former Singapore Chinese Girls' School buildings at Emerald Hill and the Olson Building of MGS. 
Unfortunately, not all old school buildings in Singapore get repurposed or conserved. Some have to make way for redevelopment, including housing. While it gives rise to a higher housing supply, to many of us who have attended these schools, it means having our fond memories and schooling experiences attached to a physical place permanently removed.
The emotional connection to a physical environment like schools may be even more disconcerting when some of these students grow up, become parents and could never bring their children to the physical compounds and show them where they began their learning journeys.
Still, if it's any consolation, there are ways to strike that balance, or compromise, albeit in a non-physical way.
To keep the memories of our school years alive, perhaps what we can do is document these memories of our schools before they get demolished. It could be in the form of websites where we archive photos and videos for former students and teachers to update and share, animated films such as this film on the old National Library, a replica on MineCraft or even a joint initiative by stakeholders to bring treasured buildings we want permanently remembered into the digital realm through technologies like this VR project.
–
If you found this article helpful, 99.co recommends 6 unique SG condos with gorgeously conserved buildings and 9 amazing condos in Singapore built on former factory sites. 
Looking for a property to buy or rent? Find your dream home on Singapore's largest property portal 99.co!
The post Why do some former school sites get torn down for housing? appeared first on 99.co.