The upcoming August 2021 BTO launch will see 4,940 flats being offered across seven projects in three mature and two non-mature estates. We think it's one of the most exciting BTO launches as it will feature Jurong East for the first time in a decade. 560 units of 2-room Flexi, 3-room and 4-room flats will be available for balloting.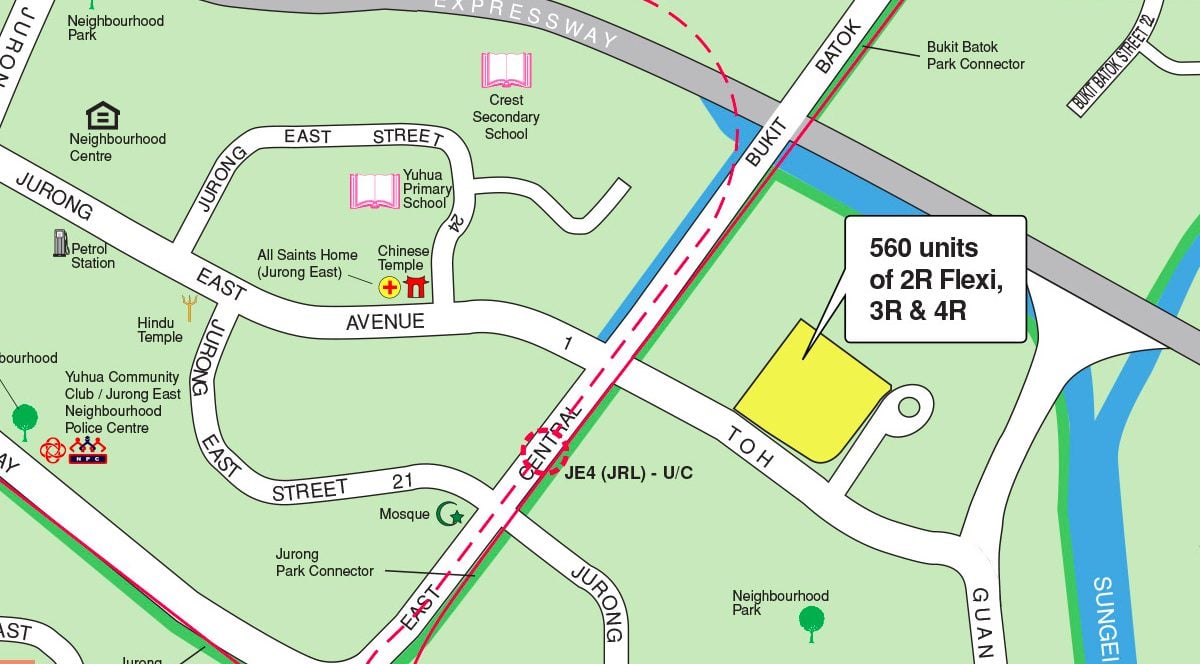 Here's 99.co's detailed review of the August 2021 BTO at Jurong East
Project name: To be announced
Location: Along Toh Guan Road
Classification: Non-mature estate
Number of units: 560 (2-room Flexi, 3-room and 4-room flats)
Number of blocks: To be announced
HDB's estimated completion date: To be announced
Indicative price range:
HDB hasn't announced the starting prices for this August 2021 BTO launch yet. In the meantime, you can refer to these estimations based on nearby resale transactions and launch prices from recent BTO launches.
| | |
| --- | --- |
| | Price range  |
| 3-room | S$190,000 – S$250,000 |
| 4-room | S$280,000 – S$370,000 |
Source: SRX. These estimations take into account property age and location. If a launch is nearer to an MRT or commercial development, it's likely to be more expensive.
Besides the Queenstown BTO, this project is expected to be one of the most oversubscribed projects in this launch, given that the last launch here was 10 years ago. The last time BTO flats were offered in Jurong East was during the September 2011 launch for Teban View.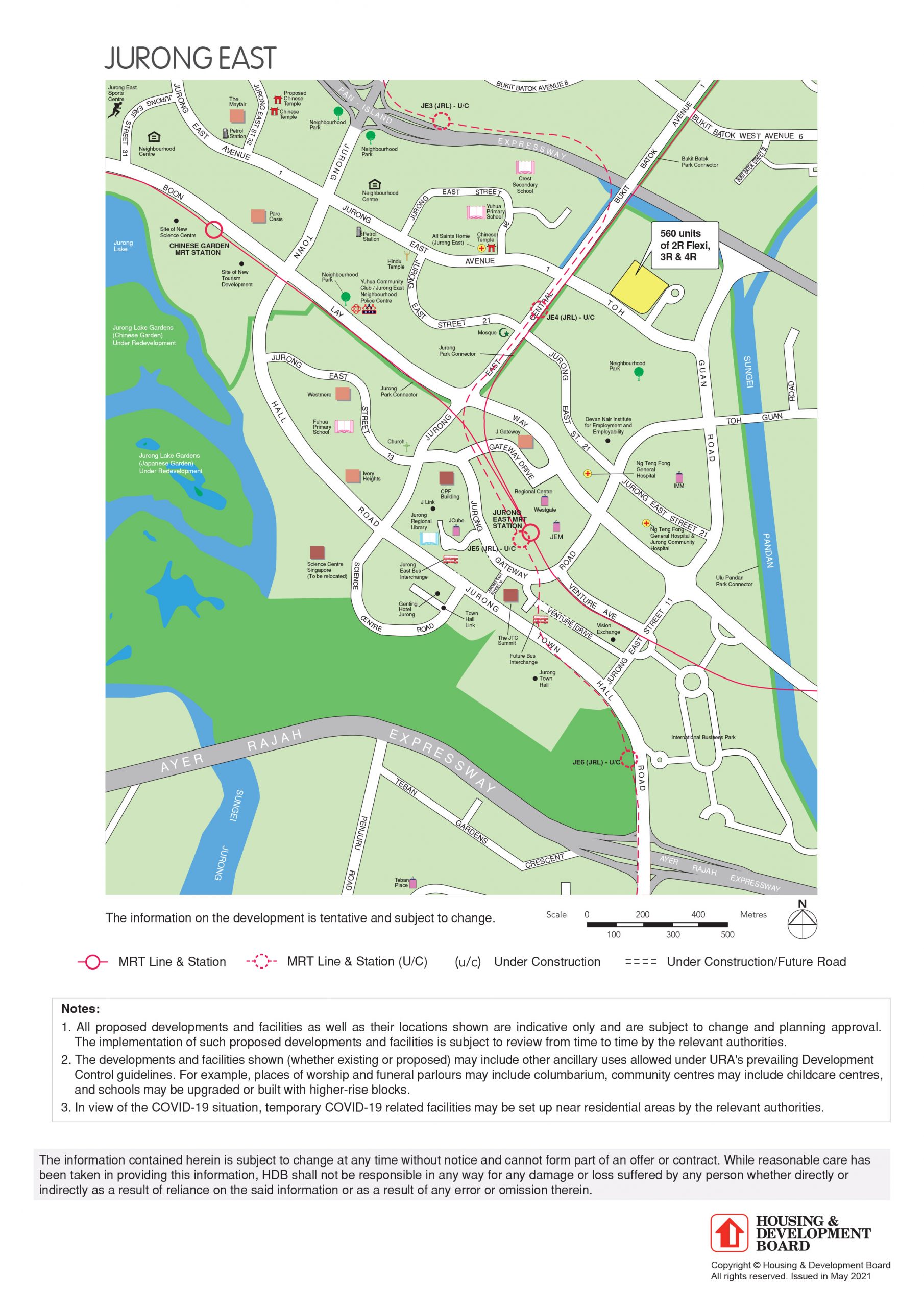 Let's dive into the pros and cons of the August 2021 Jurong East BTO project.
August 2021 Jurong East BTO — The Pros
Accessibility
A major highlight of this Jurong East BTO is that it's within five-minute walking distance to Toh Guan MRT on the

Jurong Region Line (JRL)

, which will be ready in 2028.
Toh Guan MRT will also be just one stop away from Jurong East MRT. This means residents can directly access the East-West Line and North-South Line to travel to other parts of the island. Commuting will also be more convenient if you're working in business parks like JTC Summit and

International Business Park

.
Although there's no set date yet, the area will also be served by the Cross Island Line in future, connecting the western, eastern, and north-eastern part of Singapore. The line will pass through hubs including Jurong Lake District, Punggol Digital District and Changi.
The Jurong East BTO isn't just accessible for those who take public transport, but also for drivers. Pan-Island Expressway (PIE) and Ayer Rajah Expressway (AYE) are just nearby, with the PIE within a few minutes drive away.
Food and retail amenities
Residents will be spoilt for choice here. With so many malls like JEM (where there's IKEA too), Westgate, IMM and JCube, there's no reason to travel to town for retail therapy.  
Malls aren't your only option though. There's also Yuhua Village Market and Food Centre that's within a 14-minute walk.
This is also where the nearest supermarket (NTUC Fairprice) is at.
Childcare centres
Another plus point about this Jurong East BTO is that there are several childcare centres nearby.
For instance, PCF Sparkletots at Blk 271 and Blk 208, Iyad-Perdaus Child Development Centre at Blk 241 and Ace @ Work Educare at Blk 288B are all around a six-minute walk from the BTO.
Healthcare facilities
Located close to the heart of Jurong East, Ng Teng Fong General Hospital and Jurong Community Hospital will be 11 minutes by bus for those who require comprehensive medical services.
Alternatively, for minor ailments, residents can head to Jurong Polyclinic, which will be 13 minutes away by bus.
Recreational facilities
Love going on walks? Chinese Garden and Japanese Garden, which are part of Jurong Lake Gardens, will be within a 30-minute bus ride from this August 2021 Jurong East BTO. These parks are currently undergoing redevelopment and will open progressively this year.
And for those who love sports, there's Jurong East Sports Centre that's 14 minutes away by bus.
Plus, you can expect more amenities and recreational facilities to be introduced in Jurong Lake District. This includes a

new tourism development

at the 7ha site next to Chinese Gardens from 2027 onwards, comprising attractions, retail, food, entertainment, hotels and open spaces. (It sounds like another integrated resort to us, so here's hoping we'll have another theme park here.)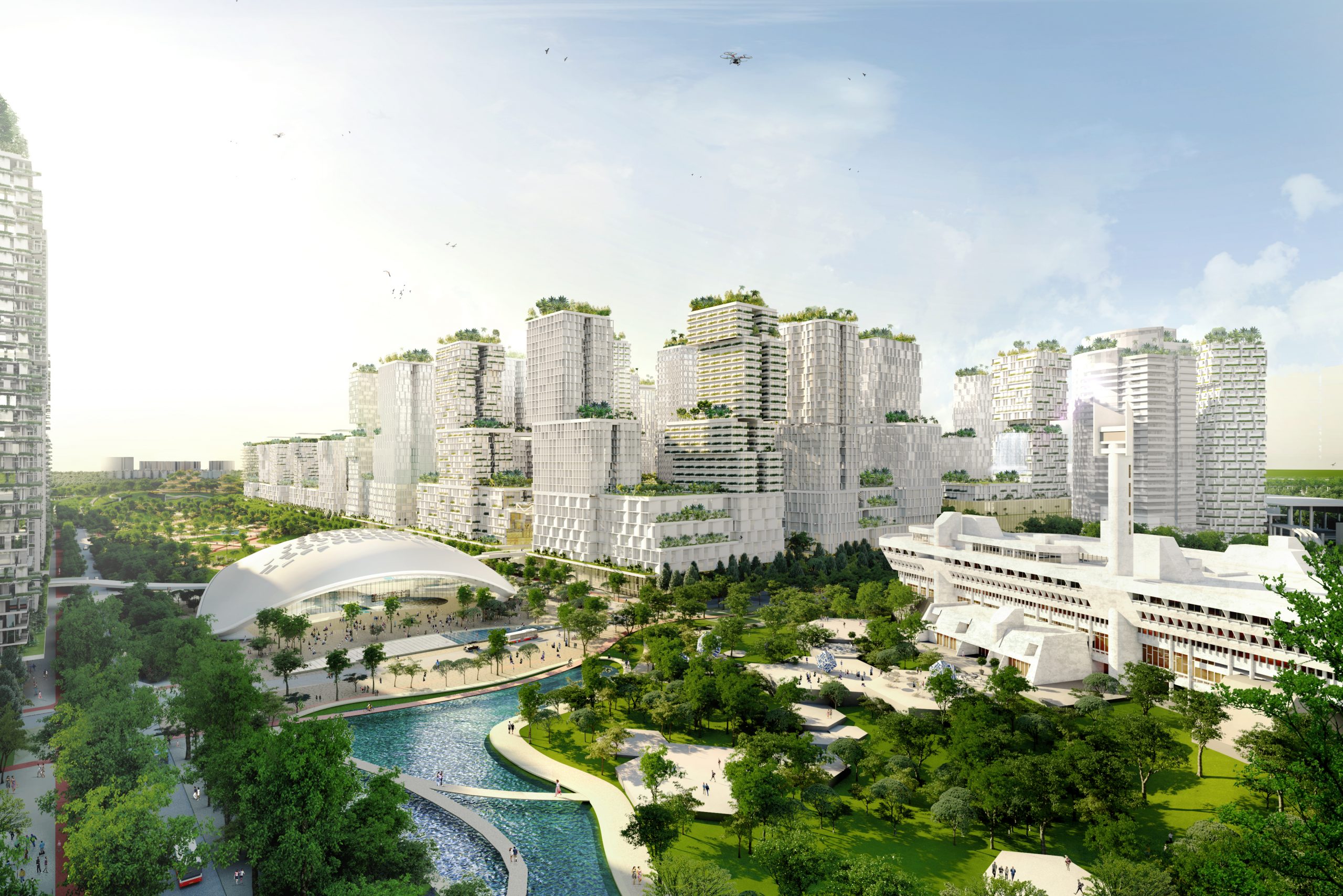 Price
Given its location and status as a non-mature estate, the flats here won't carry as high a premium as those in mature estates like Queenstown and Kallang/Whampoa.
In fact, compared with other projects in this August 2021 BTO launch,

SRX predicts

that this Jurong East BTO will be the most affordable one.
Price appreciation
At the same time, we expect healthy price appreciation for the flats here. Over the past five years, the average price of resale flats in the Toh Guan area has

increased by 9.12%

.
This price appreciation will continue to be driven by plans for a second CBD in Jurong East, with the development of Jurong Lake District and Jurong Innovation District. When fully developed in 20 to 30 years, we can expect

more than 100,000 jobs

in industries including maritime, infrastructure and technology to be available here.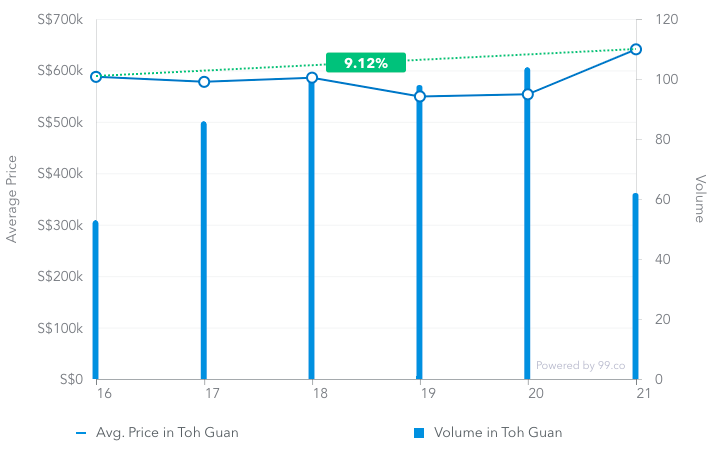 August 2021 Jurong East BTO — The Cons
Oversubscription
This is another BTO project that we expect to be heavily oversubscribed since it's been 10 years since the last launch here.
And with only 560 units up for grabs, you'll need to be extra prepared for stiff competition.
Type of flats
Only 2-room Flexi, 3-room and 4-room flats will be available.
So for those looking for more space, you might want to try your luck elsewhere, such as Hougang BTO and Tampines BTO.
Schools
Another downside is that just like the

Queenstown BTO

, only a small number of schools are in the vicinity.
Within a 1km radius are Yuhua Primary and Crest Secondary, which are both around 10 minutes away on foot from the BTO site. Fuhua Primary is located a little further around 12 minutes away by bus.
What else we noted about the August 2021 Jurong East BTO
This Jurong East BTO plot is surrounded by other HDB blocks. So there's a low chance of getting unblocked views.
Toh Guan MRT will only be ready in 2028. Given the construction delays and based on the estimated completion dates for the

May 2021 BTO projects

, we think this project will be ready in 2026 or 2027. If you manage to snag a flat here, you'll need to wait a little longer before you can enjoy direct MRT access.
We usually see 5-room flats being excluded for launches in mature estates in central locations. So it's interesting to see that 5-room flats won't be available here. This is especially since Jurong East isn't considered a mature estate (by HDB) and isn't centrally located.
Due to its proximity to business parks like JTC Summit and International Business Park, we can expect a healthy rental demand here. And it will grow as the Jurong Lake District takes shape, though it will take some years.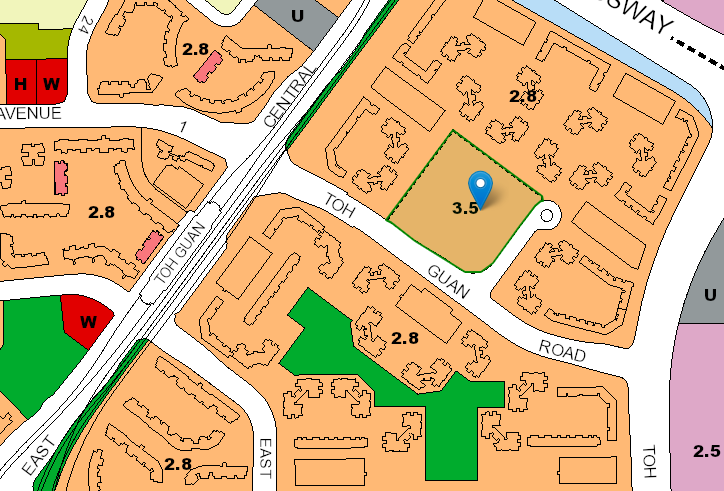 Our verdict on the August 2021 Jurong East BTO
We like that it's within walking distance to the MRT, even though residents will probably need to wait a couple of years for it. This BTO also scores major points for being close to the heart of Jurong East. And it's not only because of the number of malls here, but also its proximity to nature and exciting plans and developments for a second CBD.
When Jurong Lake District is fully developed, more jobs, amenities and attractions will be available closer to home. So Jurong East being located further from the city centre won't matter as much given the available amenities.
Plus, there are plans to build 20,000 new homes in Jurong Lake District. If they comprise public housing, we think those would be more expensive than this August 2021 Jurong East BTO.
August 2021 Jurong East BTO: Should you apply? 
As we've mentioned earlier, expect this BTO to be one of the most oversubscribed, besides the Queenstown BTO and Kallang/Whampoa BTO. So you'll definitely need more luck to score a unit here.
But if you've always wanted to live in the CBD, but found Pinnacle@Duxton too expensive, snagging a flat here is a chance for you to live near a developing CBD. And you can get it at a cheaper price! Plus, you get to be in the midst of the exciting developments happening in Jurong East.
Otherwise, if you prefer somewhere relatively more tranquil, there's the Tampines BTO to check out.
Will you apply for the August 2021 Jurong East BTO? Let us know in the comments section below. 
If you found this article helpful, check out our Queenstown BTO review here. Keep your eyes peeled for our reviews on the other August 2021 HDB BTO projects in the coming weeks.
Looking for a property to buy or rent? Find your dream home on Singapore's largest property portal 99.co! If you have an interesting property-related story to share with us, drop us a message here – we'll review it and get back to you.
The post HDB August 2021 BTO In-Depth Review: Jurong East appeared first on 99.co.