When we think of facades, our immediate mental image is our HDB void deck or our common corridor and lift lobby outside our doorstep. In the spirit of facades, we thought we visit some beloved Singapore residential frontages, including several our readers sent us.
For 78.7% of Singapore's resident population, who lives in HDB flats, our front door facades, or common corridors, are usually lined with bicycles, shoes, laundry racks and prayer altars.
Occasionally, neighbours would place their potted plants (or overhanging plant racks) around their front door and parapet wall, right up close to their neighbours' front doors. Maybe it's their way to share the kampung spirit?
Anyway, most residents in HDB apartments abide by Town Council rules when it comes to what they can or cannot place outside their front door, especially when it concerns fire safety.
Understandably, everyone takes pride in their homes and would occasionally find ways to show-off, or utilise all the space they can get, even the shared spaces outside their doorsteps. So, we get adventurous risk-takers like these:
Beyond HDBs, 16% of our population live in condominiums. Here, the facades are a little exclusive. Beyond the gated security and underground carparks, home facades at condominiums are usually just one (the very private types) or two to six apartments to a lobby with two to three lifts.
Naturally, residents are allowed to display or store more items outside the apartment's front door, say larger shoe racks (even customised ones) and plants.
Most would make an effort to beautify their facades – welcome mats, door signs and so on. However, if residents intend to install pull-down shades around their balconies, or change the windows of their back-facing yards, permits and approvals via the MCST are necessary, or else there's trouble.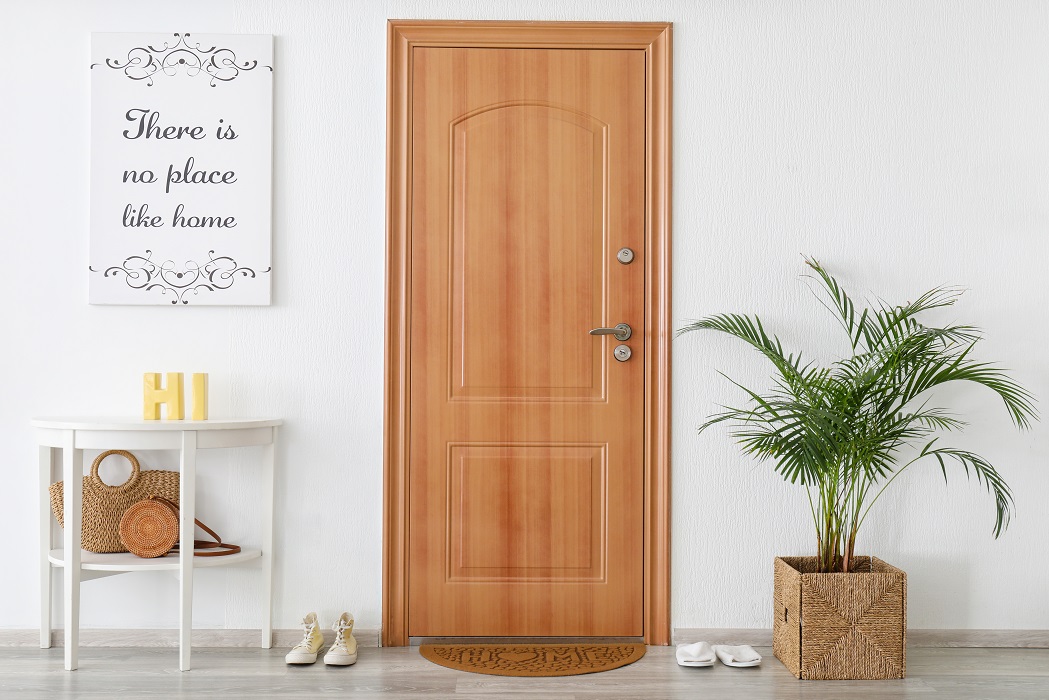 One common reason is that the exterior of the condominium should look homogeneous and uniform to retain its look. For example, if the exterior walls of the condo are grey-toned, residents are usually not allowed to install external-facing window frames or permanent shades that are say, pink or rainbow-hued.
In other words, for condo residents, there are still limits to what they can do with their facades, no matter how much they've paid for their homes.
Also, most condominiums have resident communities (ie. Facebook and WhatsApp groups) and MCST-governed mobile apps, where residents can take photos of their neighbour's obstructive or rules-breaking facades to file as a complaint.
Finally, we have 5% of our resident population living in landed homes.
Traditionally, most landed homeowners own the land and the house. This means they can tear down the former structure, build a new one while designing any facade they want. They can also build underground (yes, gigantic basements which 95% of Singapore residents probably don't know about).
Occasionally, what they do to beautify their facades (or estate) can get them in trouble or dispute with their neighbours and estate management as well.
While most landed homes in Singapore have facades that are, to put it bluntly, kind of drab or practical, there are a few which stand out for us: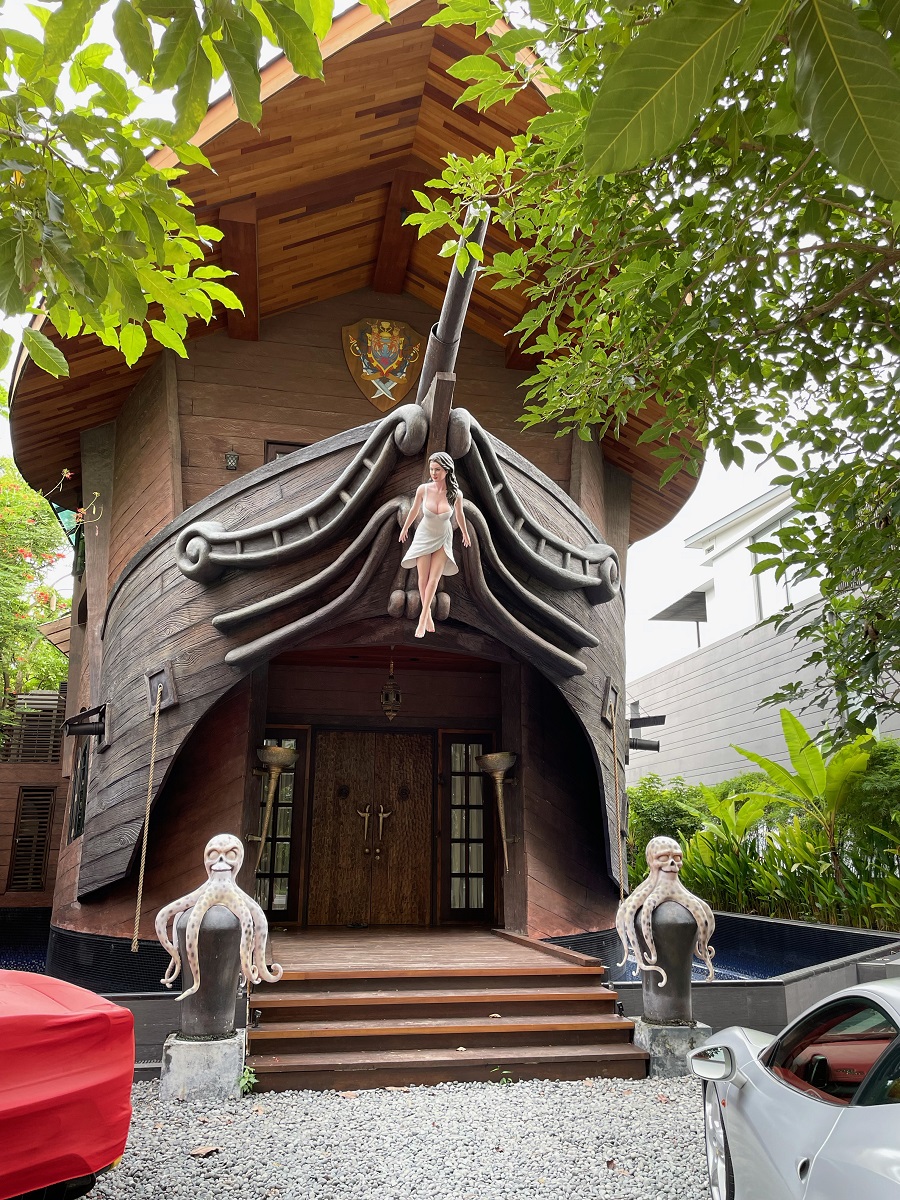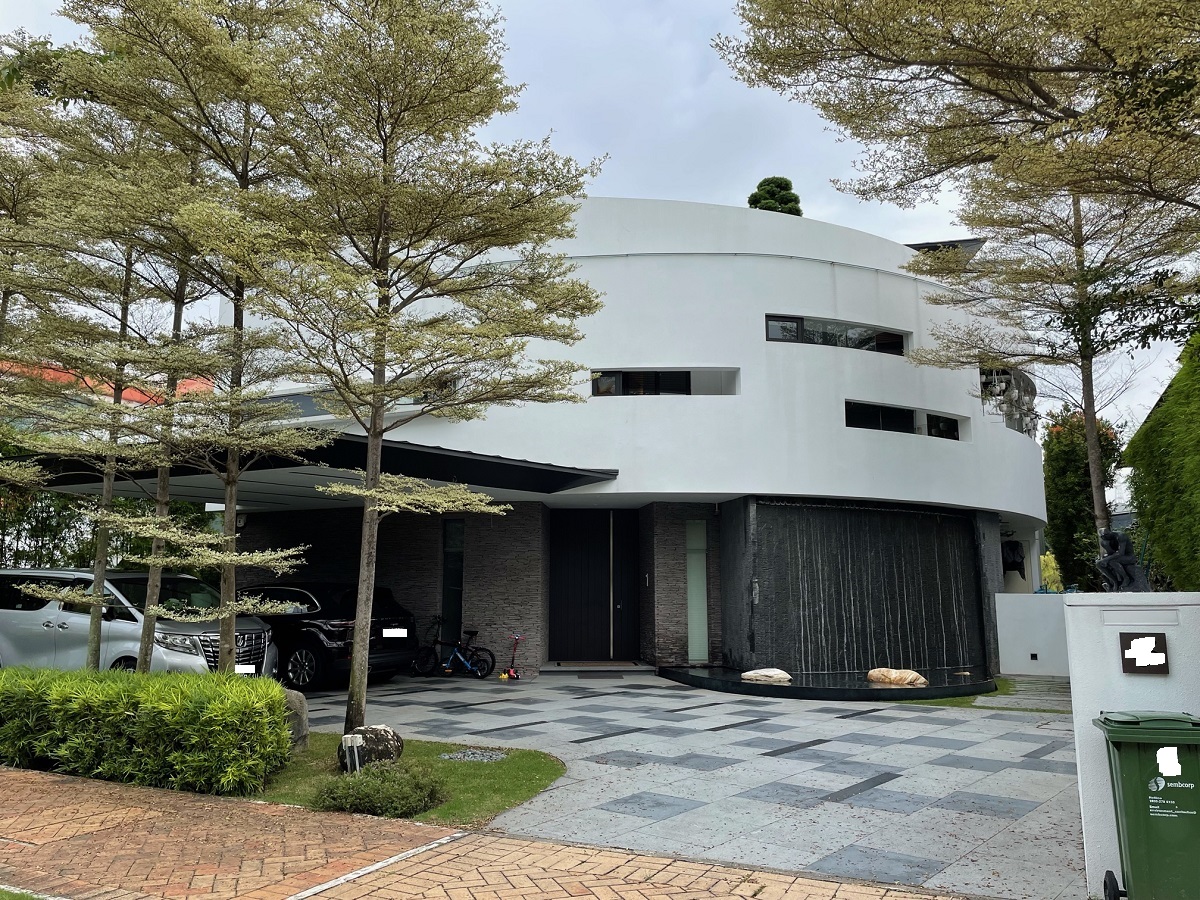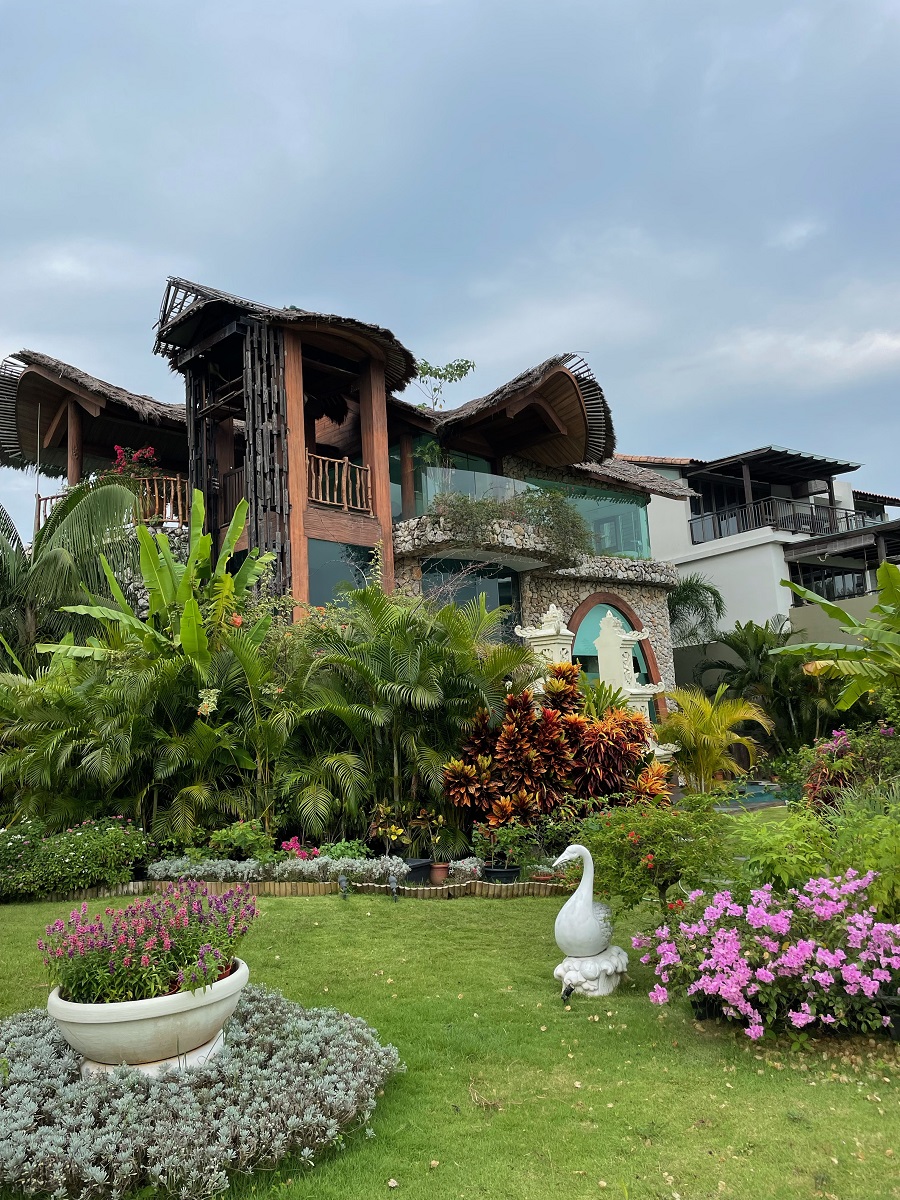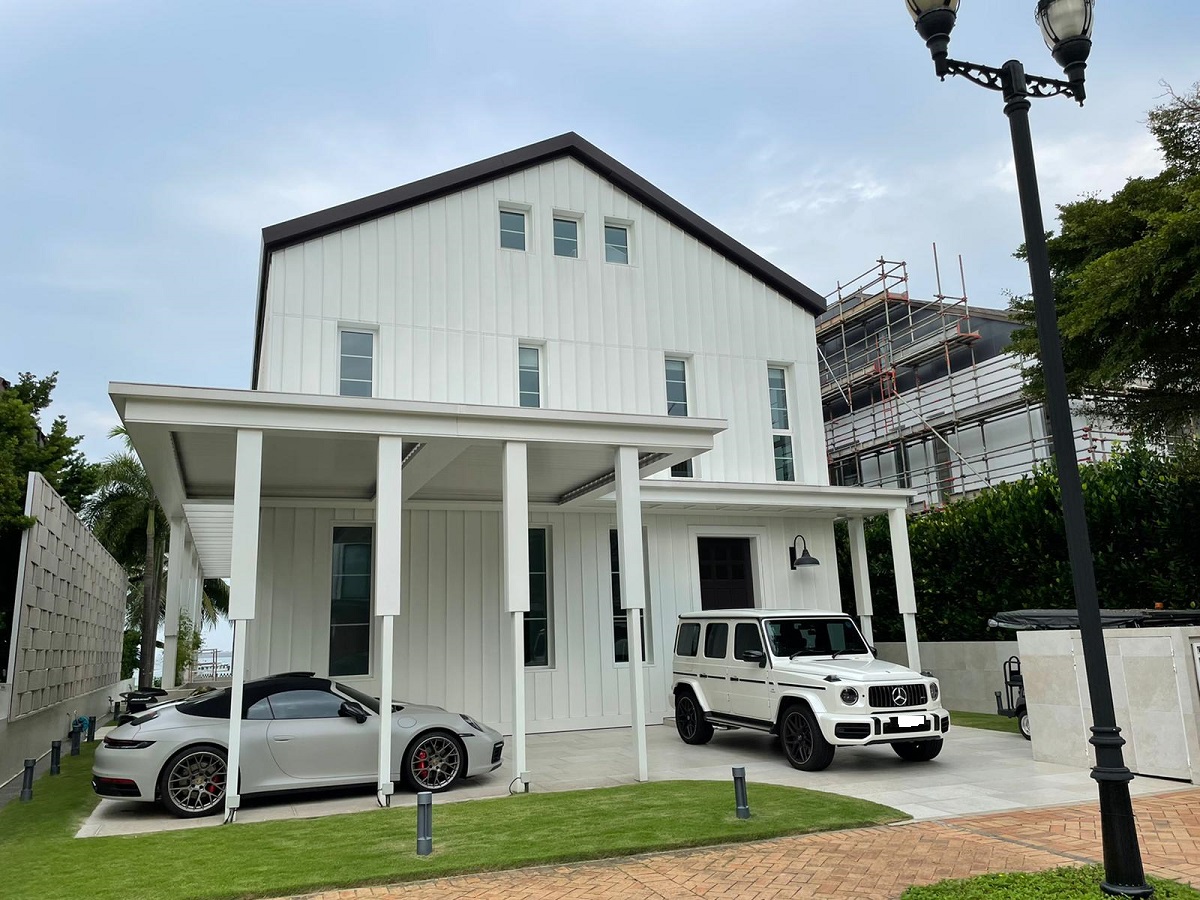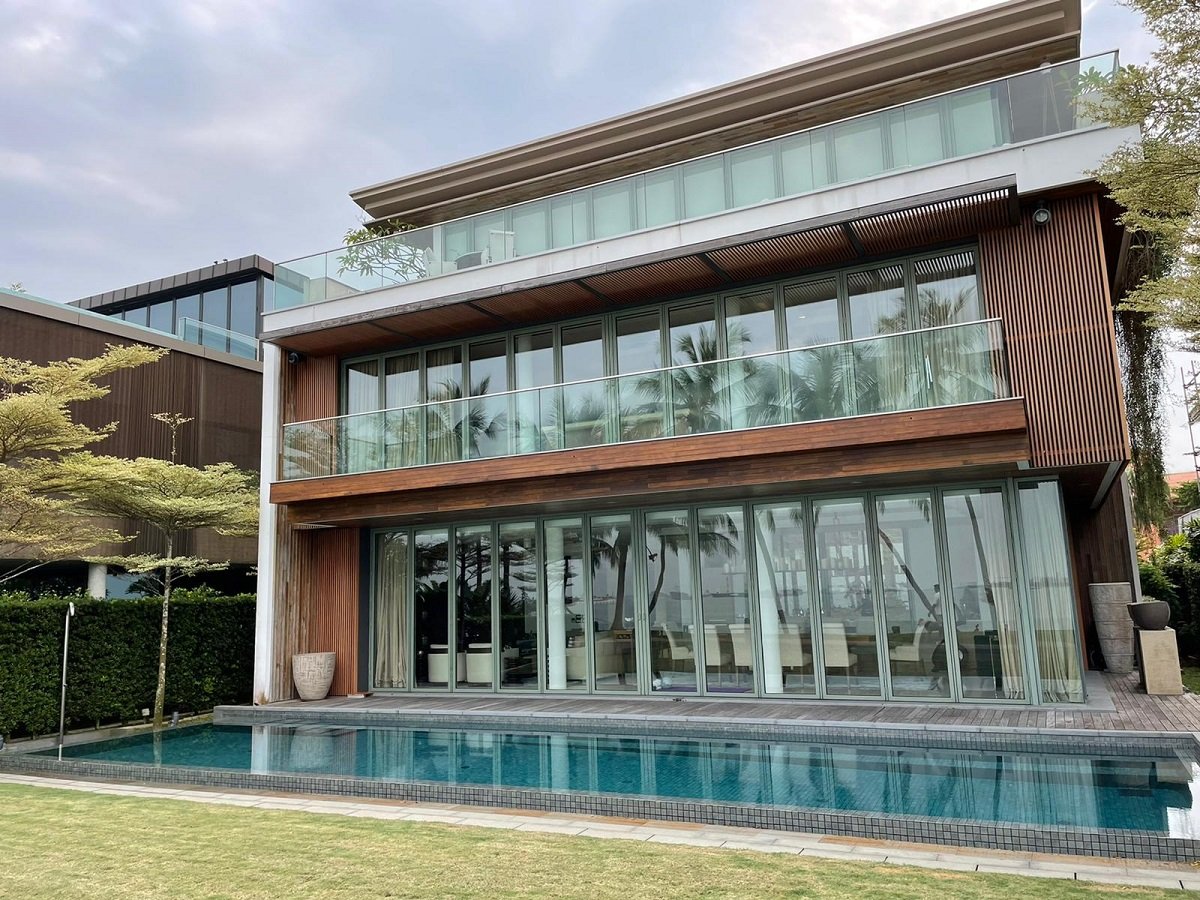 –
If you found this article intriguing and interesting, check out our 6 unique SG condos with gorgeously conserved buildings and Crazy Rich Asians: 5 Singapore landed homes fit for the 1%.
Looking for a property to buy or rent? Find your dream home on Singapore's largest property portal 99.co! If you have an interesting property-related story to share with us, drop us a message here – we'll review it and get back to you.
The post Home facades in Singapore to frown or fawn over appeared first on 99.co.