GuocoLand's Lentor Modern opened for previews last weekend (2 Sep 2022). As it's the first and only integrated development in the Lentor neighbourhood, the project has gained a lot of traction over the past few weeks.
In July this year, AMO Residence, a new launch condo located in Ang Mo Kio, made headlines for selling 98% of its units on launch day. Only seven units were left unsold. 
Not only that, it also set a new price benchmark for OCR new launches, ranging from S$1,890 to S$2,406 psf based on URA's data. The average prices were S$2,113 psf. 
As Lentor Modern is located close to AMO Residence, will it be the next development to sell out?
What makes a project successful?
Besides AMO Residence, recent developments in 2022 like Piccadilly Grand and LIV@MB also fared well. In Q4 of 2021, Canninghill Piers and The Commodore also performed well. What makes a project successful?
1. AMO Residence – sold over 98% on launch day, average price – S$2,113 psf (District 20, OCR)
Launched in July 2022

First new launch project in Ang Mo Kio after 8 years, limited supply of new launches in District 20/Bishan-AMK estates

5-minute walk to Mayflower MRT station on TEL

Within 1km of popular primary schools like Ai Tong School, CHIJ St. Nicholas Girls' School and Ang Mo Kio Primary School

Near nature parks like Bishan-Ang Mo Kio Park, Lower Peirce Reservoir Park and MacRitchie Nature Reserve 

Close to low-density private housing

Most units enjoy unblocked views 

Unit to facilities ratio is good; it has 7 pools, family-friendly facilities and an abundance of natural landscaping.

Developers are UOL, Kheng Leong and Singapore Land Group – known for other projects like

Avenue South Residences

and

Clavon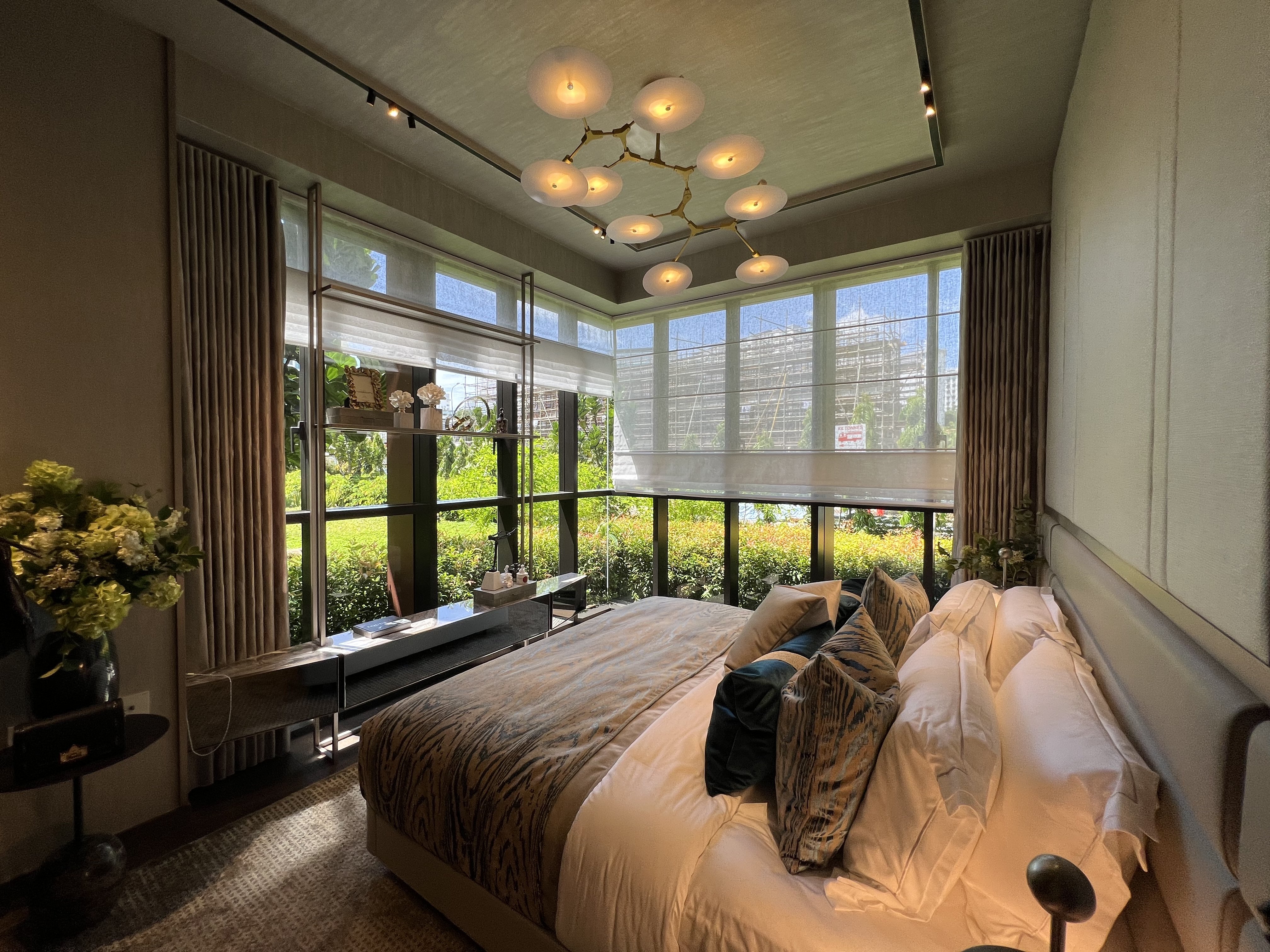 2. LIV@MB – sold over 75% on launch day, average price – S$2,387 psf (District 15, RCR)
Launched in May 2022

3-minute walk to Katong Park MRT station on TEL

Average prices are better than new launches in the area

Short driving distance to city centre, East Coast Park and Changi Airport

Unit sizes are larger than average in District 15 and have luxurious fittings

Facilities are grand, including a rooftop pool, clubhouse and plenty of lounges and function rooms; 80% of the site is dedicated to greenery

Although there are no primary schools within 1km, there are reputable schools like Kong Hwa, Tanjong Katong Primary and Haig Girls' within 2km. 

Developers are Bukit Sembawang Estates known for their expertise in landed projects 
3. Piccadilly Grand – sold over 77% on launch day, average price – S$2,150 psf (District 8, RCR)
Launched in April 2022

Integrated development linked to Farrer Park MRT on the North-East line

Good location – near lots of F&B options and retail outlets

Within 1km of popular schools like St. Joseph's Institution Junior and St. Margaret's School. Other reputable schools like ACS (Junior), ACS (Primary) and Hong Wen are within 2km. 

Attractive prices compared to new launches in other city-fringe locations and the city centre.

Developers are CDL and MCL Land, which have a strong track record.
4. The Commodore – sold over 74% on launch day, average price – S$1,500 psf (District 27, OCR)
Launched in November 2021

3-minute walk to Canberra MRT on the North-South line

One of the more attractively priced new launches in the OCR

Units are well-furnished with luxury fittings and bonus provisions, rare for an OCR project

Facilities are well-thought-out, including a clubhouse and concierge services 

Within 1km of primary schools like Ahmad Ibrahim Primary and Sembawang Primary, 6-7 other primary schools are within a 2km radius.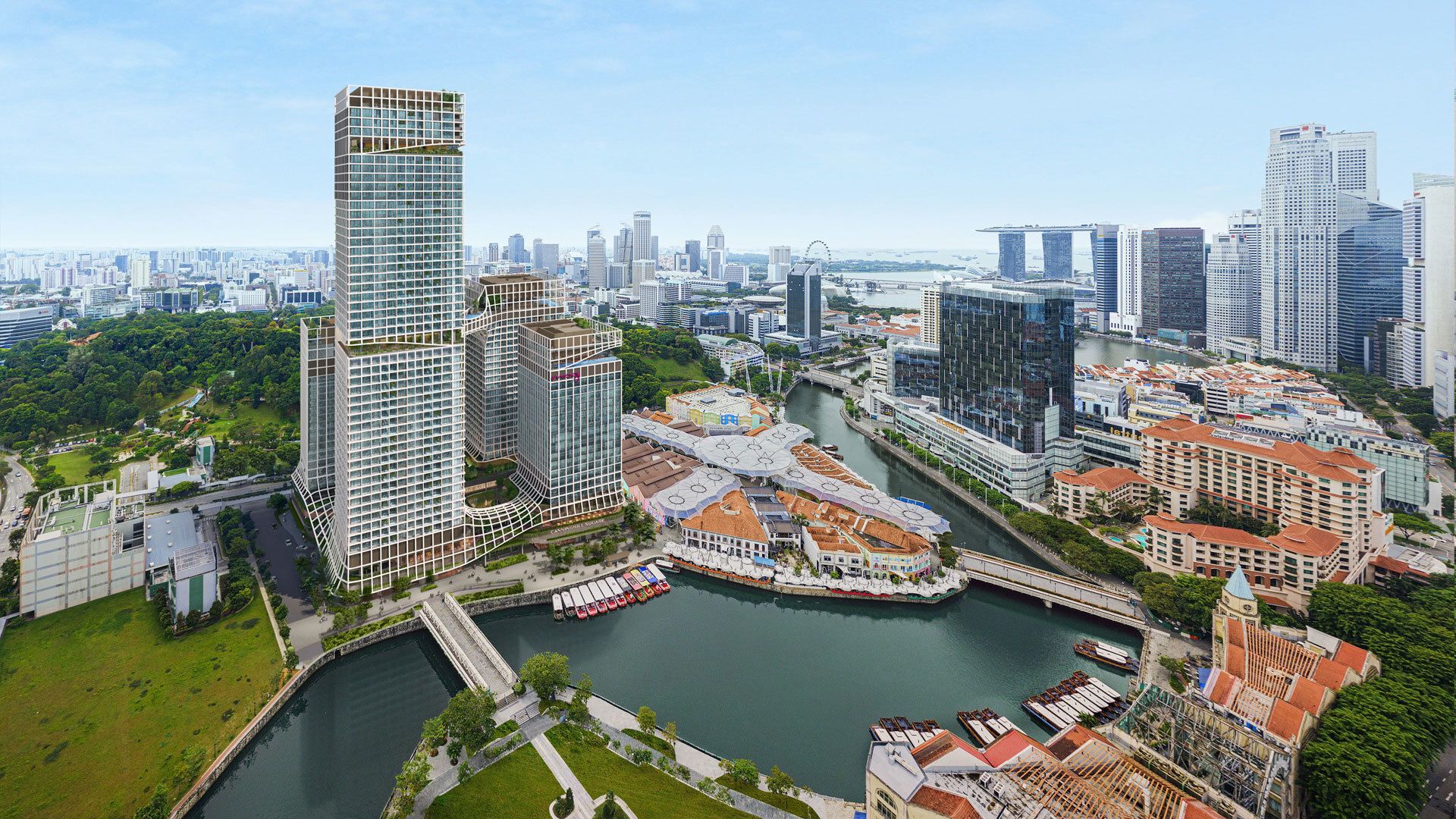 5. Canninghill Piers – sold over 77% on launch day, average price – S$3,000 (District 6, RCR)
Launched in November 2021

Limited supply of new launches along Singapore River and District 6

Integrated development linked to Fort Canning MRT on the Downtown line

Part of an exciting new project that will transform Clarke Quay

Great investment potential as it's in a central location

Units on higher floors get views of the CBD or Fort Canning Park

Impressive facilities with city skyline views like a rooftop pool and sky lounge 

Joint-venture by two reputable developers, CDL and CapitaLand
As you can see, a short distance to an MRT station is a common characteristic among all the new launches which performed well. Other factors that stand out include proximity to schools, limited supply of new launches in the same area and attractive average prices relative to other new projects nearby. 
To some extent, buyers also care about facilities and the developers of the projects. 
Of course, not all the projects mentioned ticked all the boxes. Canninghill Piers and AMO Residence still fared well despite having higher average prices than the market. This might be because buyers were willing to pay for the value that they offered. 
The Commodore is the only one on the list with a boutique developer, JBE Holdings. But it still managed to do well because of its differentiation in providing luxurious fittings and facilities that are not commonly seen in the OCR. 
How does Lentor Modern fit in?
Lentor Modern is directly linked to Lentor MRT on the TEL and is a decently-sized mall with a supermarket and childcare centre. Some schools in the neighbourhood include Anderson Primary and CHIJ St. Nicholas Girls'.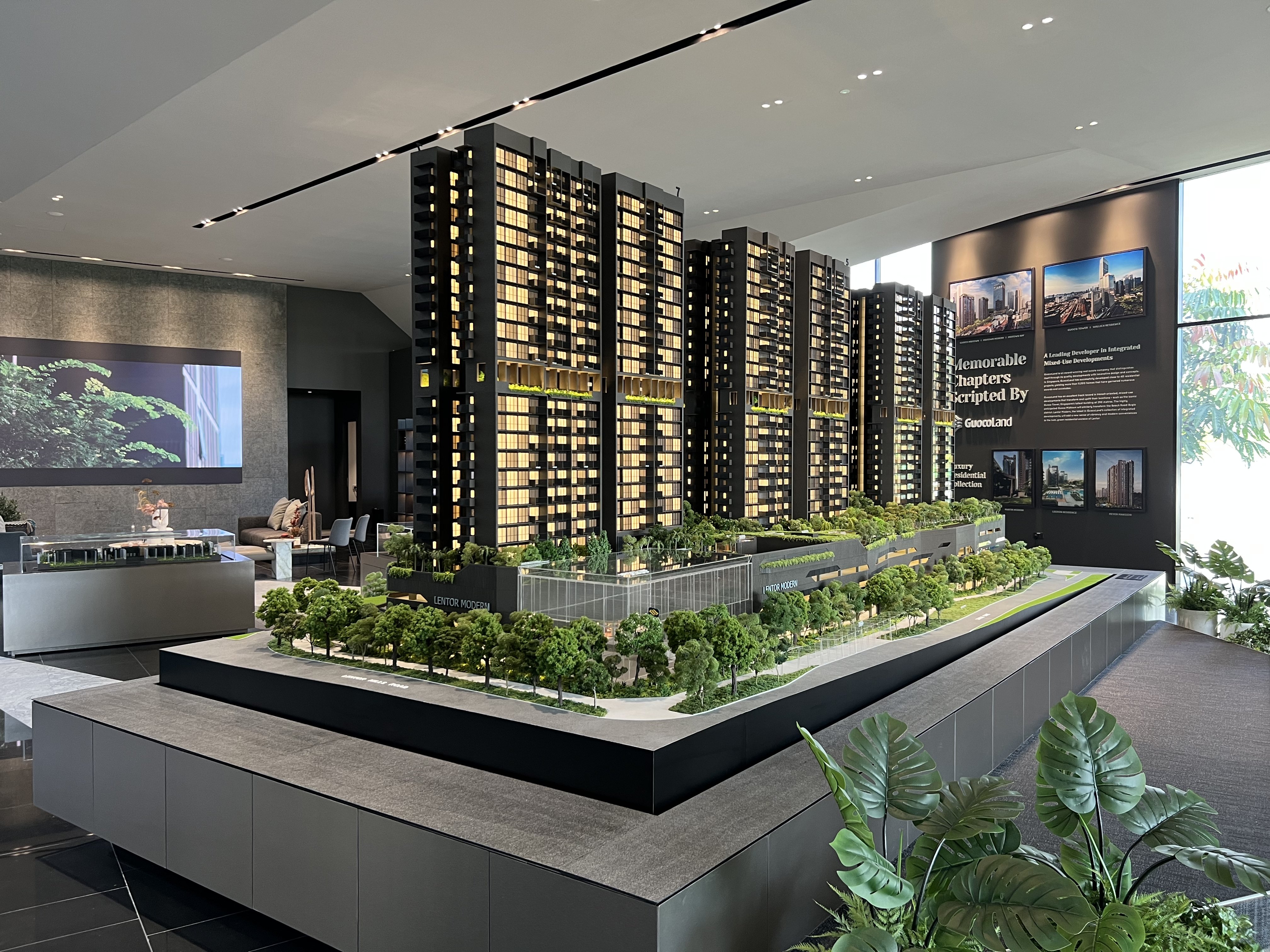 Its facilities are well planned out; there are four pools, a tennis court, a clubhouse and a Sky Club at level 14 with work-from-home facilities and plenty of lounges for gatherings. There's also a strong nature theme as the architecture and landscape are inspired by a freshwater stream that used to run in the area.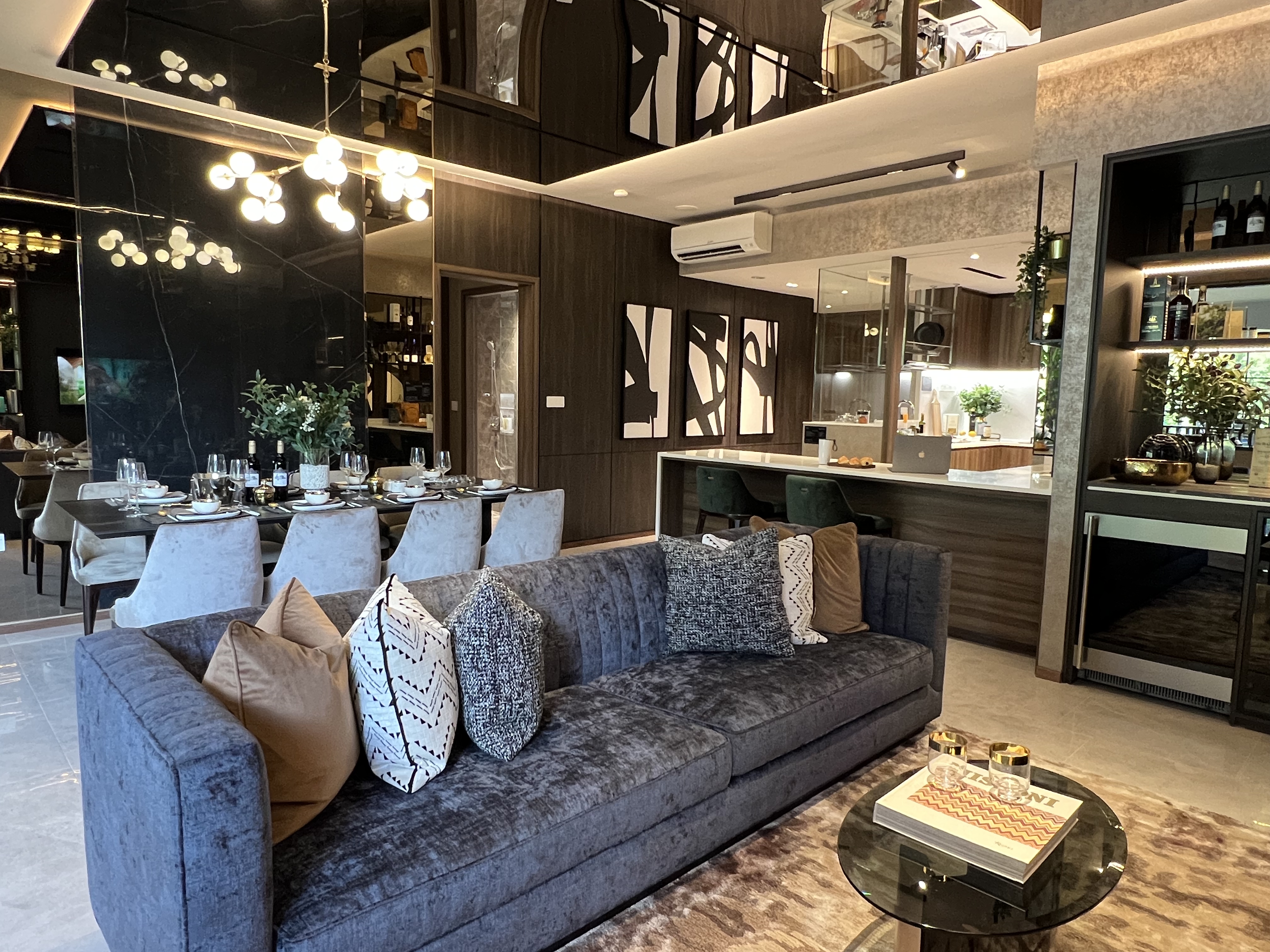 Lentor Modern's unit layouts are also efficient, and 2 to 4-bedroom units come with a Flex Room that can suit any purpose. Luxury provisions include kitchen appliances by Smeg and sanitary wares by high-end brands Hansgrohe and Roca. Half of the project's units get views of the low-density private housing estate in Lentor. 
Furthermore, GuocoLand is an experienced developer with expertise in mixed-use projects like Guoco Tower and Guoco Midtown. So that builds confidence in buyers. 
But besides the project itself, other factors might affect Lentor Modern's performance. 
1. Low supply of new condos in the area and OCR
One of the main reasons why Lentor Modern would do well is the low supply of new condos in the area. The last condo to be completed in the area was The Calrose in 2008. Other projects near Lentor MRT are older such as Thomson Grove (1984), Far Horizon Garden (1987) and Seasons Park (1997).
There's also a low supply of HDB projects in the area. The last BTO launch was Yio Chu Kang Beacon in 2019. 
Hence, there could be pent-up demand for new housing in the area from buyers who want to upgrade from nearby HDBs or young buyers who want to move out of their parents' homes. There might also be a "spillover" effect from those who couldn't get a unit at AMO Residence. 
In the broader context, there are fewer new launches in 2022 compared to previous years. So far, there have only been less than 10 new launches. In contrast, there were over 30 new launches in 2020 and 2021, while in 2019, there were about 60 new launches. 
According to URA's Q2 real estate statistics, there were 517 unsold units in the OCR, as compared to 699 in the RCR and 1,613 in the CCR. This was also a 26.7% drop from Q1, when there were 705 unsold units. 
2. Strong demand for integrated developments in the OCR
The OCR has seen two new integrated development launches in the last three years, and they have done well. When Pasir Ris 8 launched in July 2021, it sold 85% of units on its launch day, with prices ranging from S$1,400 psf to S$2,000 psf. Average prices were S$1,611 psf. 
Before that, Sengkang Grand Residences launched in November 2019 and sold 77% of the units it put up for sale on its launch day. Average prices were S$1,700 psf. 
Currently, Singapore's north region has only one integrated development, North Park Residences at Yishun, completed in 2018. This potentially means Lentor Modern stands a good chance among buyers who value the convenience of an integrated development. 
Based on these factors, we do not doubt that Lentor Modern will sell well due to the pent-up demand for new private condos in the area. 
However, whether or not it will do as well as AMO Residence is a question mark.  
3. Lentor Modern vs AMO Residence
Lentor Modern and AMO Residence are in the Ang Mo Kio planning area and near a TEL MRT station. They are near nature parks and low-density private housing, which means many units will enjoy great views. Both projects are also from reliable and trusted developers. 
However, in terms of proximity to schools, AMO Residence has a slight edge over Lentor Modern. While AMO Residence's 1km radius includes popular schools like Ai Tong and CHIJ St. Nicholas Girls' School, Lentor Modern only has Anderson Primary within a 1km radius. This might give young families pause when considering Lentor Modern.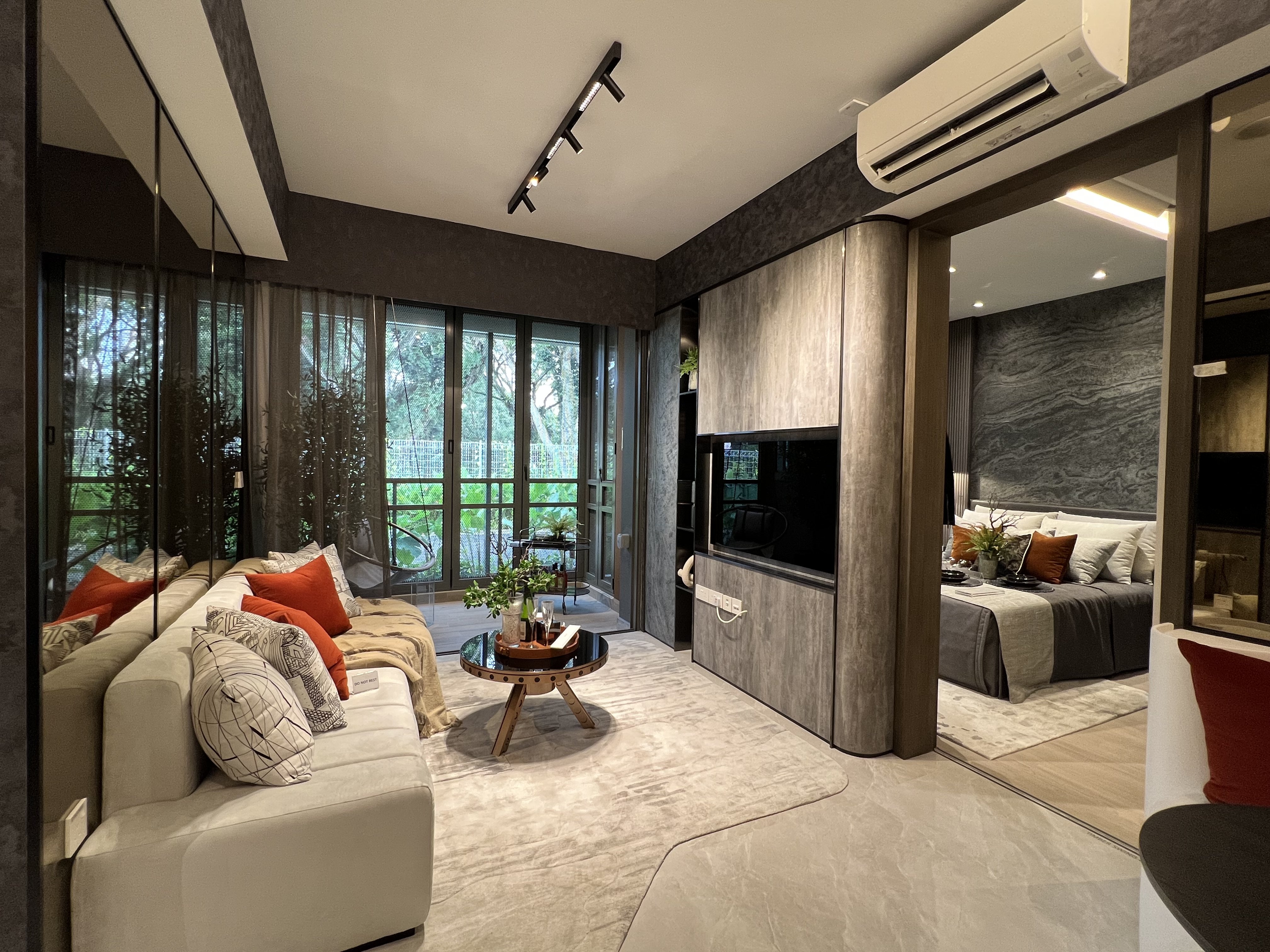 Regarding location, AMO Residence is just outside the RCR and nearer to supermarkets and coffee shops in the nearby HDB estates. However, some people might still find the Lentor neighbourhood quite "ulu" (deserted), despite the fact that Lentor Modern is integrated into a mall. 
But Lentor Modern is putting its starting prices from S$1,880 psf, just slightly below what AMO Residence did at S$1,890 psf. If we're looking at average prices, there's a high chance that the average prices at Lentor Modern will be more than AMO Residences' S$2,113 psf. 
However, based on OrangeTee & Tie Research & Analytics Market Watcher series report, buyers are willing to pay up to 27% for integrated projects in the OCR. In other words, Lentor Modern's link to an MRT station and retail and F&B outlets could work to its advantage. 
4. New GLS sites in Lentor
Other GLS projects in Lentor could also affect the performance of Lentor Modern. 
Lentor Hills Residences, which was sold to GuocoLand, Intrepid Investments and TID Residential in January 2022, had a land price of S$1,060 psf per plot ratio. This was 13.6% lower than Lentor Modern's land price of S$1,204 psf per plot ratio.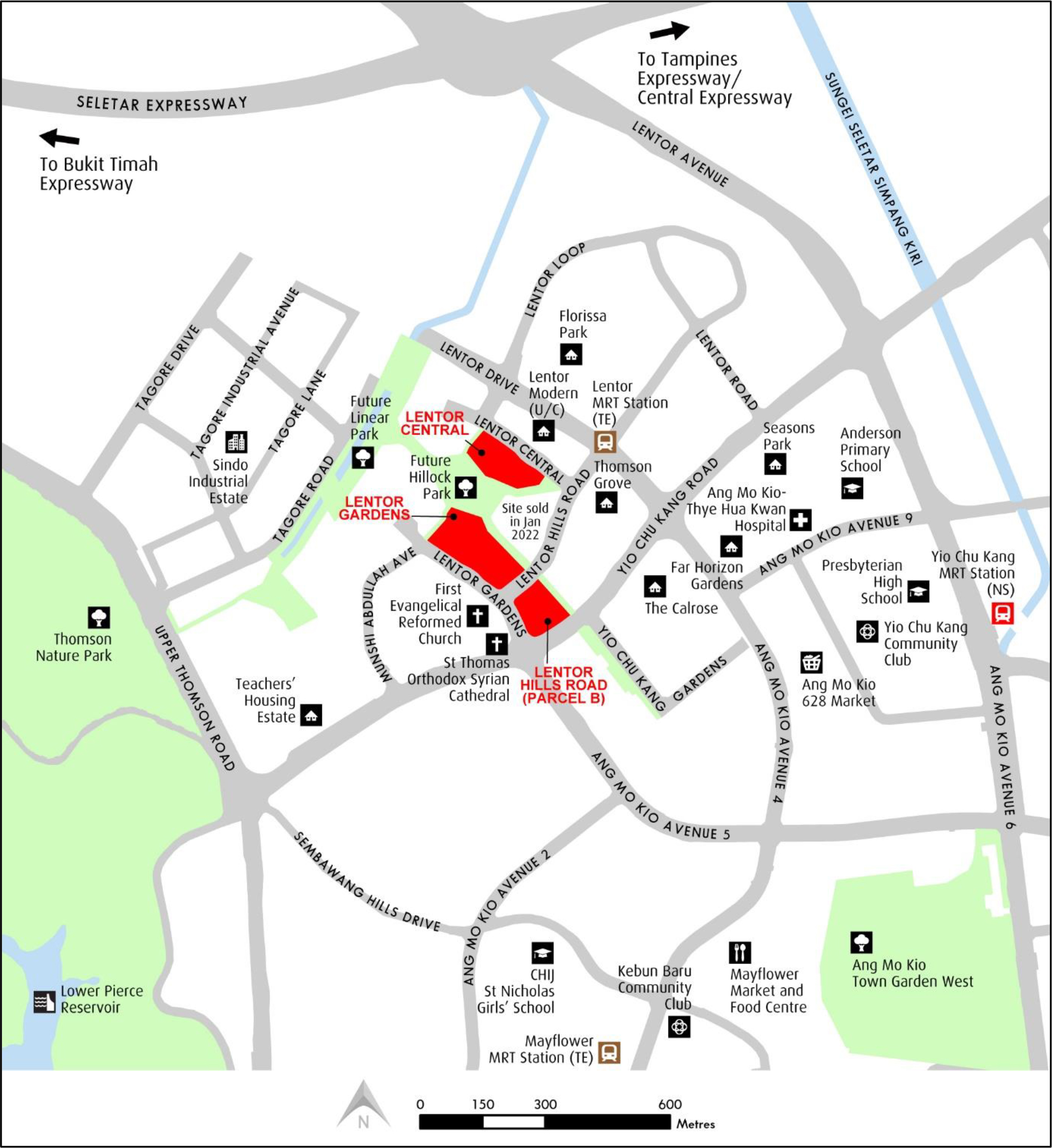 Other than Lentor Modern and Lentor Hills Residences, there will be four other new private condos in the area under the GLS. However, they haven't been awarded to developers, so we don't know their land prices yet. Overall, these sites (including Lentor Modern) will yield about 3,000 units. 
While some buyers are willing to pay a premium for integrated developments, others might not. The other Lentor sites might be cheaper than Lentor Modern as they are purely residential projects. Some buyers might take a "wait and see" approach. 
After all, all of them will be a short walking distance to Lentor MRT station and Lentor Modern. So buyers might be able to pay a lower premium but still enjoy the benefits of living near an integrated mall. 
As the first and only integrated development in Lentor, Lentor Modern will definitely be an interesting project to watch. It has all the ingredients for success, and it's meeting pent-up solid demand for new private housing in the Ang Mo Kio neighbourhood. However, some buyers might be more cautious and wait for the five other residential projects in Lentor. But we reckon Lentor Modern would still perform well as its role in transforming the quiet Lentor neighbourhood into a vibrant precinct cannot be understated.
Find out more about Lentor Modern's project details on 99.co or read our in-depth review of Lentor Modern!
–
Properties for sale in Ang Mo Kio
596A Ang Mo Kio Street 52
Singapore 561596 · D20
2
2
$950,000
700C Ang Mo Kio Avenue 6
Singapore 563700 · D20
3
2
$1,180,000
596B Ang Mo Kio Street 52
Singapore 562596 · D20
3
2
$799,999
549 Ang Mo Kio Avenue 10
Singapore 560549 · D20
2
2
$348,888
714 Ang Mo Kio Avenue 6
Singapore 560714 · D20
4
2
$855,000
331 Ang Mo Kio Avenue 1
Singapore 560331 · D20
2
2
$395,000
541 Ang Mo Kio Avenue 10
Singapore 560541 · D20
3
2
$548,000
346 Ang Mo Kio Avenue 3
Singapore 560346 · D20
2
2
$450,000
450 Ang Mo Kio Avenue 10
Singapore 560450 · D20
2
2
$438,000
450 Ang Mo Kio Avenue 10
Singapore 560450 · D20
2
2
$438,000
–
The post Will Lentor Modern sell out on day 1? appeared first on .