6th September to 12th September 2022
Built-to-Order (BTO) flats in Tampines emerged as the most popular during the recently concluded August 2022 BTO exercise, while demand for Prime Location Public Housing (PLH) flats in Bukit Merah was "lacklustre" in comparison. Meanwhile, Sky Eden@Bedok has received robust interest, with about 75% or 118 of its 158 units sold during its first day of launch.
1) Tampines flats most popular in August 2022 BTO exercise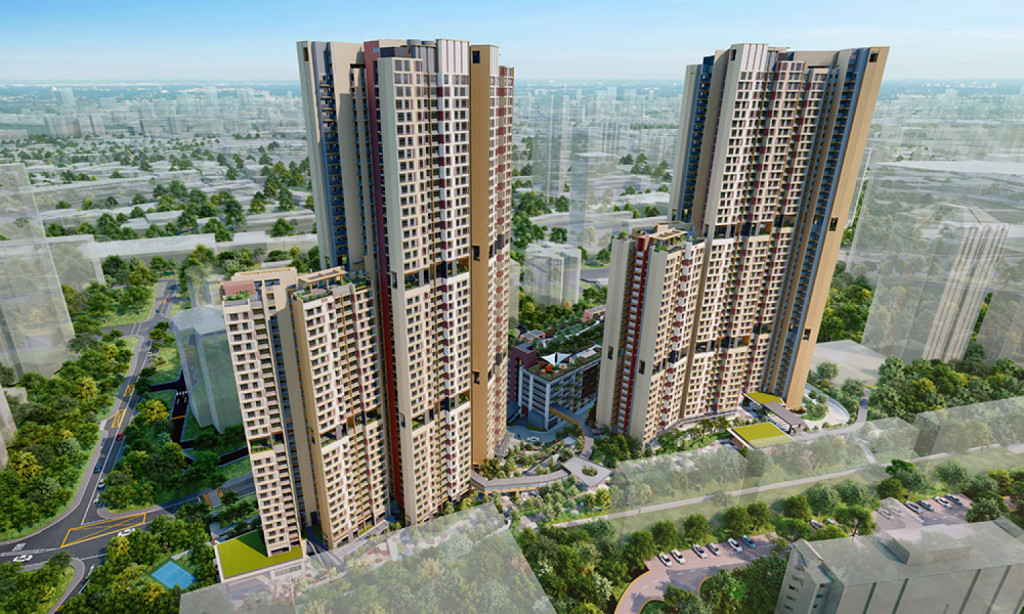 BTO flats in Tampines emerged as the most popular during the recently concluded August BTO 2022 exercise, with larger five-room flats in the estate getting 3,082 applicants for the 117 units on offer, reported CNA.
That means the overall application rate for non-elderly applicants for the 5-room Tampines August 2022 BTO flats was 26.3. 
"We noticed that five-room flats are very popular among buyers this time around. This could be due to fewer new five-room flats released in mature estates in recent launches," said Christine Sun, Senior Vice-President of Research and Analytics at OrangTee and Tie.
Four-room flats in Tampines also received robust interest, with 3,347 applicants for the 150 available flats; the overall application rate was 22.3.
Flats at Central Weave @ AMK were also hotly contested, with the four-room, five-room and 3Gen flats attracting more than eight applicants for each unit.
Meanwhile, One Global Group's Senior Analyst Mohan Sandrasegeran noted that application rates for Havelock Hillside and Alexandra Vale appeared "lacklustre", possibly due to the longer completion times and longer Minimum Occupation Period (MOP).
2) Sky Eden@Bedok sells 75% of units on launch day
Sky Eden@Bedok has received robust interest, with about 75% or 118 of its 158 units sold during its first day of launch on 7 September.
In a release, Frasers Property Singapore revealed that the 118 residential units were snapped at an average price of around $2,100 per sq ft (psf).
It shared that all two-bedders at the development have been fully sold, while the remaining three- and four-bedders range between 1,087 sq ft and 1,302 sq ft.
Set to be completed in the first half of 2027, the mixed-use development will also feature 12 shops on the ground floor.
"A stone's throw away from the Bedok integrated transportation hub, well-established amenities and reputable schools, Sky Eden@Bedok's accessible location in a mature estate has proven to be a huge draw for homebuyers," said Lorraine Shiow, Frasers Property Singapore's Acting Chief Operating Officer for Residential.
Meanwhile, DBS noted that Sky Eden@Bedok and Lentor Modern will "test the market" with their indicative price of over $2,000 psf and eventually set a new benchmark for projects within the Outside Central Region (OCR), reported The Business Times.
3) Perfect Ten launches 55 units of its second tower
Perfect Ten – a freehold luxury project of Cheung Kong Property Development – launched 55 units at its second 115-unit tower within Bukit Timah on 10 September following strong sales at its first tower, reported The Straits Times.
Cheung Kong Property Development is a unit of Hong Kong developer CK Asset Holdings.
Prices for the 55 units ranged between $2.1 million and $2.5 million for the two-bedders, and from $3.5 million to $4.1 million for the three-bedders.
The 230-unit Perfect Ten registered a total sales volume of $285 million after it sold 83% or 96 out of the 115 units at its first tower during its launch in December 2021.
Of the 96 units sold, 46 were three-bedders, of which 44 were sold at about $4.2 million. The project's two-bedroom units, on the other hand, were sold for about $2.08 million.
"Many of our buyers are families with young children. Perfect Ten is one of the most sought-after projects in Singapore due to its many attributes, one of which is its proximity to reputable schools," said CK Asset Executive Director Justin Chiu.
These include Singapore Chinese Girls' School and Anglo-Chinese School (Barker Road).
4) Construction in Braddell View cause nearby buildings to vibrate
Construction works at two major projects in Braddell View – the North-South Corridor and the new centre of Mount Alvernia Hospital – have caused distress among residents of Block 10D at Braddell View.
Residents complain of vibrations, which "feel like a mini earthquake", as well as construction noise.
"It feels like your building is going to collapse anytime. I feel my body moving. Even when I lie down, I can feel it. It does disrupt my sleep and even my work," 65-year-old resident Madam Christina Fong told CNA.
Many residents, however, have expressed resignation about the disruption caused by the construction works to their life.
"The North-South Corridor still has a few more years to go before it's complete, so I feel like we have no choice. This is a huge project … so we have to endure. Hopefully, it'll get better soon," said a resident who wanted to be known only as Ms He.
5) Singapore to open first integrated construction park at Jurong Port in December
Singapore is set to open its first integrated construction park at Jurong Port in December 2022, bringing together primary supply chain players within the industry in one place, reported CNA.
This will lead to easier collaboration as well as sharing of resources and facilities among such players.
Minister for National Development Desmond Lee revealed that the integrated construction park is among the initiatives which form part of a new Industry Transformation Map (ITM).
He noted that having the construction facilities in one place will result in greater efficiencies in producing construction components.
The Building and Construction Authority (BCA) believes that this can also lead to a more efficient as well as greener construction materials supply chain.
Raw materials such as sand, cement and granite, for instance, could be transported via conveyor systems instead of lorries.
6) Sales of million-dollar flats on track to exceed last year's record
Despite the drop in demand for resale flats in August, property analysts said the number of HDB resale flats sold for over $1 million in 2022 remains on track to surpass last year's sales figure, reported Singapore Business Review.
"With a strong employment rate and income growth, there is little impetus for sellers to drop prices now. We may expect more sellers, especially new flats in mature estates to test the million-dollar mark. Hence, we may see more million-dollar transactions in the coming months," said Christine Sun, OrangeTee & Tie's Senior Vice President of Research and Analytics.
Related article: HDB Estates With Flats Trending Towards 1 Million Dollars: Where Will The Next Estate Be?
In fact, Sze Tech Lee, Research Head at Huttons Asia, expects as many as 350 HDB resale deals with a price tag of $1 million this year. This comes as 33 homes were shifted for at least $1 million in August, even as overall HDB sales fell.
Overall, 232 $1 million HDB flats were resold as of August, while at least 11 more flats were resold within the price range in September, said PropNex Realty's Head of Research and Content Siew Ying Wong.
"This means there are at least 243 'million-dollar' HDB resale flats so far in 2022 – looking odds-on to beat the record 259 units resold last year," added Wong.
Related article: Are the Woodlands Million-Dollar HDB Flats Worth Their Hefty Price Tag? We Ask 5 Singaporeans
7) Orchard Road serviced apartment up for sale for $170mil
A freehold serviced apartment building at 18 Mount Elizabeth has been put up for sale via expression of interest (EOI) with a guide price of $170 million, revealed sole marketing agent Edmund Tie & Company.
Refurbished in 2017, the property – which comprises 98 studio units as well as one- and two-bedroom units – occupies an 18,000 sq ft site that is zoned "Residential" under the 2019 Master Plan. This means the price works out to $1.73 million per unit.
It is centrally located within Orchard Road and is near Orchard, Somerset and Newton MRT stations.
"Serviced apartments have proven to be a resilient asset class during the COVID pandemic, as it remains a preferred choice for long-stay guests seeking quality accommodation with flexibility of lease," said Edmund Tie's Head of Investment Advisory Swee Shou Fern.
Offering bigger space compared to hotels, serviced apartments have been "popular with expats who are relocating to Singapore while they seek a rental home, as well as longer-stay corporate and leisure travellers", she added.
The EOI exercise for the serviced apartment property closes on 7 October.
8) Singapore open to fresh proposals on terminated HSR project
Deputy Prime Minister Lawrence Wong said the city-state is open to fresh proposals on the discontinued Singapore-Kuala Lumpur High-Speed Rail (HSR) project from Malaysia, after noting the latter's interest to revive discussion on the rail project, reported CNA.
Wong, who also serves as Singapore's Finance Minister, made his first official visit to neighbouring Malaysia on 5 September since his appointment as Deputy Prime Minister in June.
Aimed to slash travel time between Kuala Lumpur and Singapore to around 90 minutes, the HSR project was terminated following multiple postponements at the request of Malaysia and an eventual lapse of an agreement in December 2020.
The termination of the project saw Malaysia paying Singapore over $102 million in compensation.
9) Seven retail units at Sim Lim Square on sale for $17mil
A portfolio of seven retail units at Sim Lim Square has been put up for sale via private treaty carrying a guide price of $17 million, revealed Huttons Asia.
With a strata floor area of about 5,156 sq ft, the portfolio comes with class one entertainment licenses which allow operating hours up to 3am.
"These retail shops are suitable for savvy investors and/or nightlife business operators who are seeking rental yield or suitable premises to operate," said James Wong, Head of Sales and Auction at Huttons Asia.
Huttons Asia's Senior Research Director Lee Sze Teck also noted that the portfolio has a rental yield of about 4%.
"With a balance master tenancy of more than five years in place, investors can look forward to a long-term stable rental income after acquiring the property," he said.
Huttons pointed out that the retail units can be acquired collectively as a portfolio or individually.
10) Prime retail mall earnings to take longer to return to 2019 levels
Fitch Solutions believes the earnings of prime retail malls will take longer to reach 2019 levels, despite the economic reopening, reported Singapore Business Review.
The analyst attributed this to their reliance on tourists entering the market, with visitors from China remaining slow. These challenges have affected malls owned by Starhill Global Real Estate Investment Trusts (REITs).
Its counterparts in retail REITs are expected to see a revival in earnings over the next six to 12 months as foreign visitors and locals go back to their offices.
"Prime office properties will benefit from a flight to quality amid the adoption of hybrid working, rising unemployment and weaker investment sentiment as growth slows," said Fitch, which expects most rated Singapore REITS to be resilient amid a global economic slowdown next year.
This is due to their robust financing flexibility, healthy leverage and limited exposure to utility costs and rising interest rates.
"Their Stable Outlooks reflect our expectations of limited rating changes in the next 12 months," explained Fitch. It cited industrial and logistic REITs as the most resilient among most rated REITs within the city-state.
Looking for a property in Singapore? Visit PropertyGuru's Listings, Project Reviews and Guides.
Cheryl Chiew, Digital Content Specialist at PropertyGuru, edited this story. To contact her about this story, email: cheryl@propertyguru.com.sg.