Despite the cooling measures in December 2021 and interest rate hikes, signs from the last eight months show that the foreigner buying demand for luxury condos (worth S$3m and above) isn't diminishing anytime soon. In fact, they continue to attract top foreign buyers, particularly from Mainland China.
Between January and August 2022, Chinese buyers (Permanent Residents (PR) and non-PR) bought 932 non-landed homes, which is 65% more than the 2nd highest foreigner group – the Malaysians – who bought 566 units. They are followed by buyers from India (324 units), the USA (203 units) and Indonesia (194 units). It should be noted that URA combines PR and non-PR data for country analysis.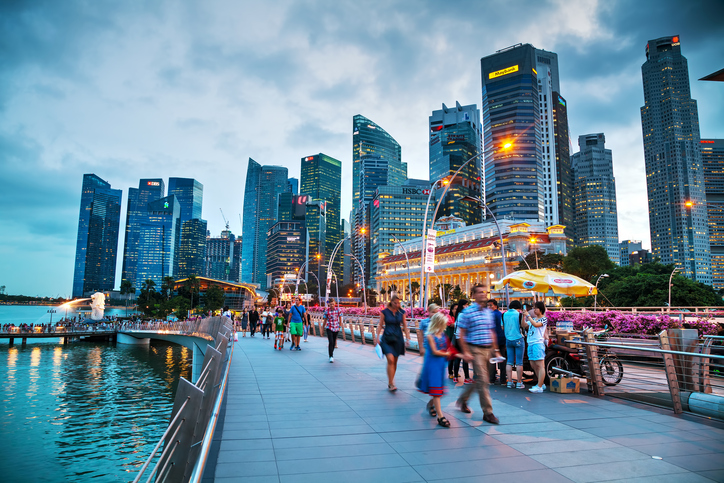 This first indicative sign and five other signs, or findings, were shared in a report from market watcher OrangeTee & Tie recently. Here are the other five:
1. Foreign buyers bought more luxury condos (worth S$5m and above) between Jan-Aug 2022 compared to the same periods in 2019-2021
Foreigners (non-PR) bought 143 condos (priced at S$5m and above) in the first eight months of this year. This is higher than the 111 sold in the same period in 2021, 51 in 2020 and 136 in 2019.
The proportion of foreigner-bought condos against total luxury condos sold (valued S$5m and above) over the eight months has also increased: 23.6% in 2022, 14.6% in 2021, 10.9% in 2020 and 21.5% in 2019.
What this means is that there have been more foreigners buying luxury condos (worth S$5m and above) despite December 2021's cooling measures and interest rate hikes.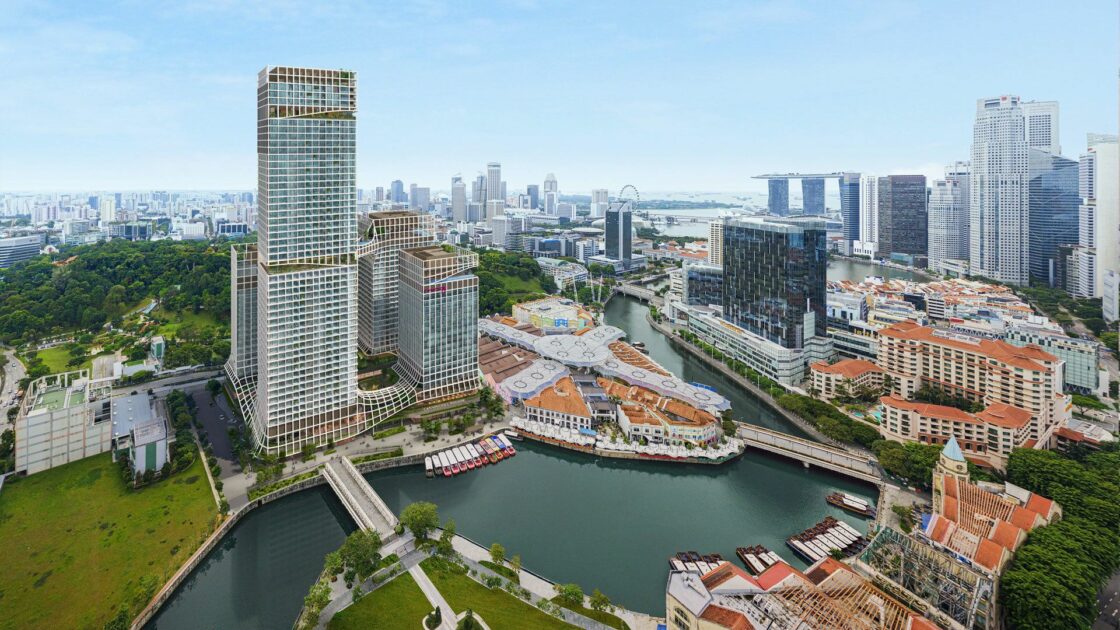 2. Proportion of PRs and foreigners buying condos between Jan-August 2022 is higher than in the same period in 2021
Out of 14,120 total condos sold between January to August 2022, PRs bought 2,454 units. This 17.4% share is higher than the 16.3% share for the same period in 2021. Over the same period of comparison, foreigners constitute 4.3%, up from 3.8% in 2021.
In other words, the proportion of PRs and foreigners buying condos in 2022 is higher compared to 2021.
3. Popular neighbourhoods among foreign (non-PR) buyers are Districts 10, 9, 3 and 6
According to the report, the most popular new launch projects among non-PR foreigners were Canninghill Piers (43 units), The Avenir (30 units), Riviere (30 units) and Irwell Hill Residences (16 units). These are generally in Districts 10 (Bukit Timah, Holland Village, Tanglin and Balmoral), 9 (Orchard, River Valley), 3 (Tiong Bahru, Alexandra, Queenstown) and 6 (Clarke Quay, City Hall).
As for resale projects, popular ones include Nouvel 18 (13 units), d'Leedon (10 units), Marina One Residences (9 units) and Wallich Residence (9 units).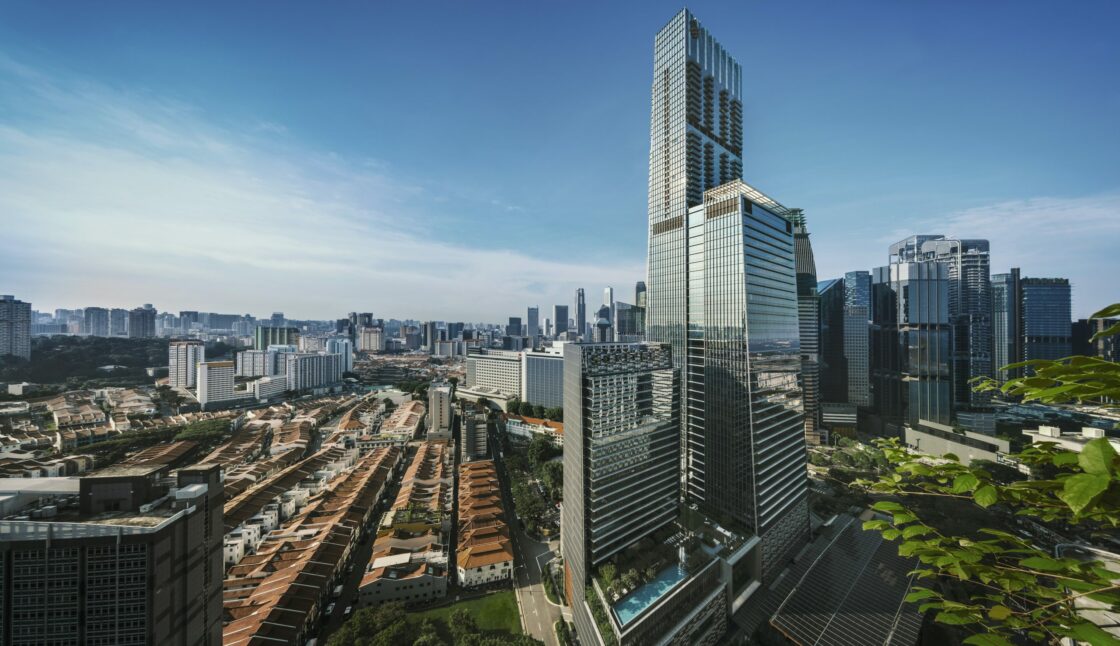 4. Mainland Chinese bought 20% of the luxury condos (S$5m and above) between Jan-August 2022
Out of the 422 luxury condos (S$5m and above) sold during this period, Mainland Chinese buyers (PR and non-PR) snapped up 81 units or 19.2% of them. This was followed by US citizens (34 units) and Indonesians (28 units).
Assuming each luxury condo is worth at least S$5m, Mainland Chinese buyers paid upwards of at least S$405m for these condos over the past eight months.
5. Top five foreigner groups are buying condos within the sweet spot range of S$800k to less than S$2m
Out of all the condos the Mainland Chinese buyers purchased during the period, 75.6% were priced between S$800k and less than S$3m.
88% of Malaysian buyers were buying condos for less than S$2m, while 81.5% of Indian buyers bought condos valued at between S$800k and S$3m. For Indonesian buyers, the buying preference is distributed evenly across all price ranges.
In terms of outlook, the report shared that many foreign investors view luxury properties in Singapore favourably. This is despite the increased Additional Buyer's Stamp Duty (ABSD), which has a 30% tax on foreigners buying any property in Singapore. One reason is perspective – most foreign buyers view luxury properties in Singapore as "comparably cheaper" than in many other cities, such as Shanghai or Hong Kong, even with the additional tax.
With the new cooling measures recently implemented by the Singapore government on 30 September 2022, the impact of these restrictions will not significantly affect these high-net-worth individuals (HNWIs). This is because the September restrictions are focused more on prudent borrowing and downgraders who sold their private properties. On the contrary, these HNWIs would have more than enough cash to finance their purchases, particularly if they're buying luxury homes for themselves.
Furthermore, if they ever need additional capital, they can easily redeploy more funds from other investments to pay off their home loans.
With the allure of a strengthening Singapore dollar and Singapore's efforts to attract more foreign talent, particularly with the issuing of new work passes for high-income earners and achievers, it is expected that the luxury property market will continue to grow and flourish, irrespective of the recent cooling measures.
–
Private condos for sale in Districts 3, 6, 9 and 10 in Singapore
St. Martin Residence
2 St. Martin'S Dr · D10
3
3
$4,500,000
Nouvel 18
18 Anderson Rd · D10
4
4
$8,192,000
The Lumos
9 Leonie Hill · D9
4
5
$4,980,000
Tanglin Regency
381 Tanglin Rd · D10
2
2
$1,300,000
Artra
10 Alexandra View · D3
3
3
$2,900,000
D'dalvey
23 Dalvey Estate · D10
3
2
$3,146,850
The Scotts Tower
38 Scotts Rd · D9
1
1
$1,520,000
Scotts Square
8 Scotts Rd · D9
2
2
$3,360,000
The Lumos
9 Leonie Hill · D9
3
3
$3,500,000
Martin Modern
10 Martin Pl · D9
3
2
$2,800,000
Loft @ Nathan
31 Nathan Rd · D10
2
2
$1,699,800
Casabella
176 Duchess Ave · D10
2
2
$1,900,000
Angullia Park Residences @ Orchard
5 Cuscaden Walk · D10
3
3
$4,800,000
Reignwood Hamilton Scotts
37 Scotts Rd · D9
3
4
$9,300,000
Suites At Orchard
38 Handy Rd · D9
1
1
$1,250,000
Queens Peak
3 Dundee Rd · D3
3
2
$1,658,800
The Suites @ Central
57A Devonshire Rd · D9
1
1
$1,733,333
Goodwood Grand
16 Balmoral Rd · D10
2
2
$2,550,000
The Metropolitan Condominium
6 Alexandra View · D3
2
1
$1,320,000
Echelon
9 Alexandra View · D3
4
2
$3,100,000
–
What do you think of these report findings? Let us know in the comments section below.
If you found this article helpful, 99.co recommends Ultra-high-net-worth individuals who bought or sold bungalows or entire property blocks in Singapore recently and Property agent confessions on closing deals for the ultra HNWI.
The post 6 signs luxury property foreign buyers, with Mainland Chinese in the lead, are unfazed by recent cooling measures appeared first on .