In this series entitled Agent Success Stories, we sit down with agency leaders to find out their side of the story. From their humble beginnings to the challenges they face on the road to success, we learn that a career in the real estate industry is one filled with boundless opportunities—if you know where to look.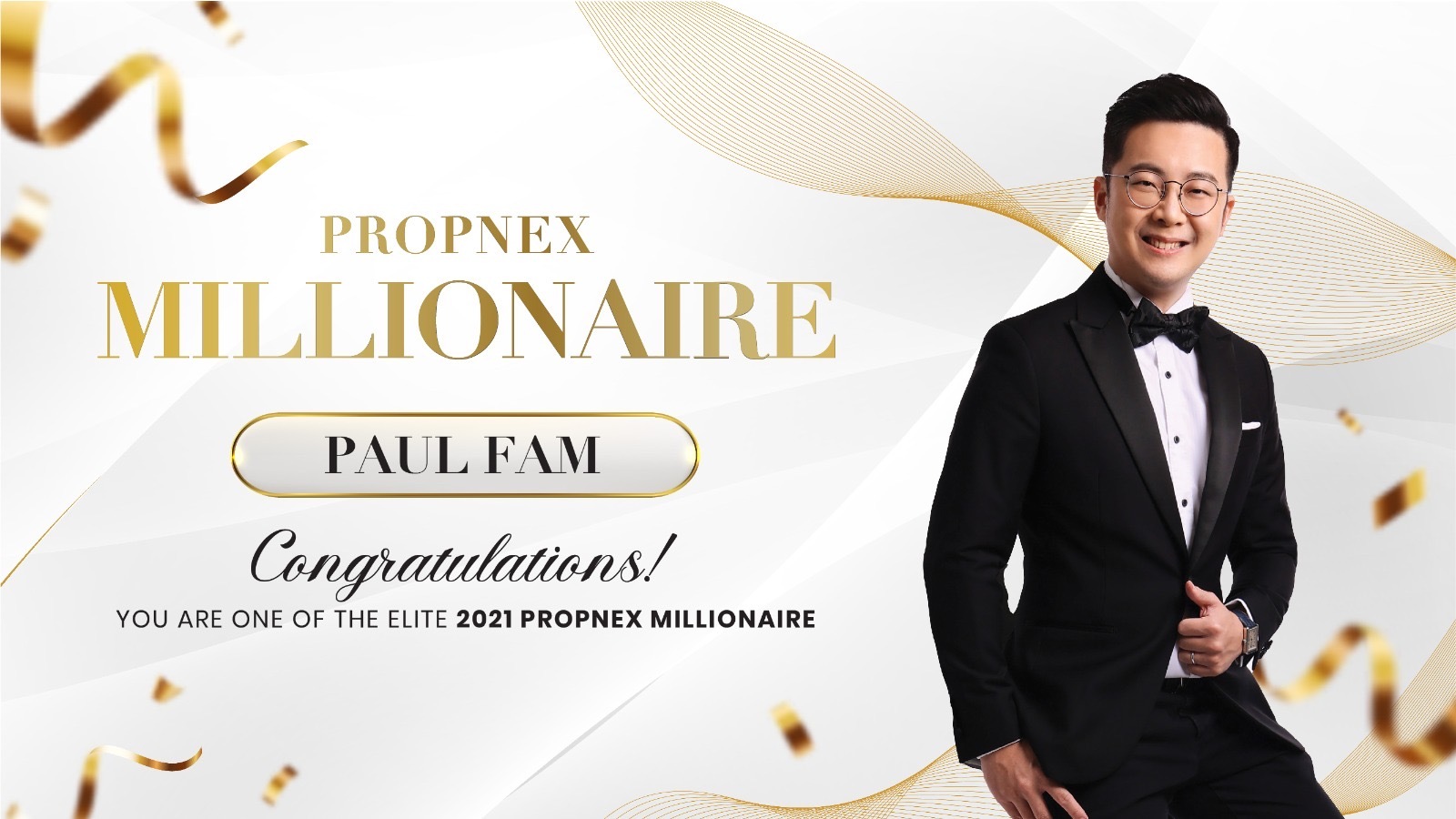 Paving a way to success through tough journeys
Successful real estate is so much more than just about sales. Just ask Group District Director Paul Fam who has earned several prestigious awards including Champion Private Property Transactor, Top Project Transactor, Top Group Division Director, and PropNex Millionaire Producer in both 2020 and 2021. Paul also leads Paul Fam Division, an almost 100-strong team of agents which he is planning to double. Despite his many accolades and achievements, however, Paul's journey was hardly an easy one.
His first foray into real estate in 2008 felt like a natural progression from many years of sales-related work since the tender age of 16. Having started his own chain of optical shops at 19, real estate and the challenge of managing large assets called out to him in his later years. At just 28 years old, Paul managed to nab the Top Rookie Award within his first year alone. Back then, Paul recounts how he used to believe only in "chionging" and focusing on generating sales. That approach eventually led to burnout forcing him to leave real estate to work on other businesses. These proved no less challenging, and his business went under. In 2015, Paul made the decision to re-enter real estate with the lessons he learned from these first-hand experiences.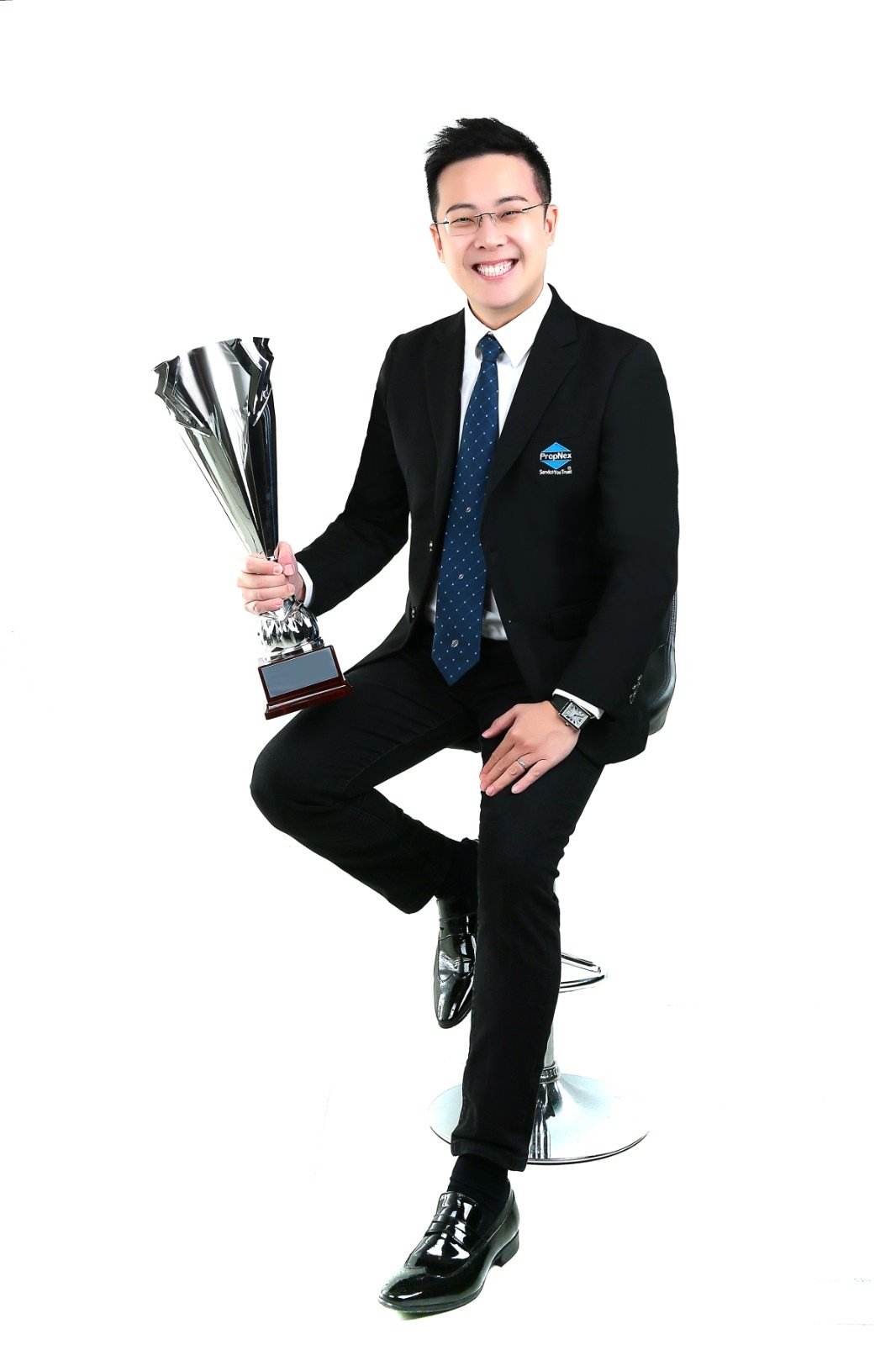 Systemizing the business of real estate
Some of these lessons hailed from his time as owner of a tech start-up. Paul found it transformative to apply his business knowledge to real estate. For him, sales is just one aspect of this line of work. His business-oriented approach is founded on five key strategies: The first is coming up with concise and actionable plans suitable to oneself and client profiles. The second requires having a proper daily routine and setting aside time for different aspects of the business. Thirdly, to manage a team effectively, certain structures and systems are required to be in place such as delegated roles and authorities. Delegation of time-consuming and mundane matters allows one to free up time to connect with clients and carve out personal time with family. Fourth, building a digital presence – this means leaving a digital footprint, be it in the form of videos, articles, etc. This explains the birth of PropertyHunter, the in-house media brand that he has built for his division. Lastly, re-investing back into the industry, purchasing a property so that one remains committed in the business and learn how to build/grow wealth at the same time.
Having returned to the real estate game after gleaning valuable lessons from his time in the start-up world, Paul believes that real estate is a "marathon" best tackled with the support of a team.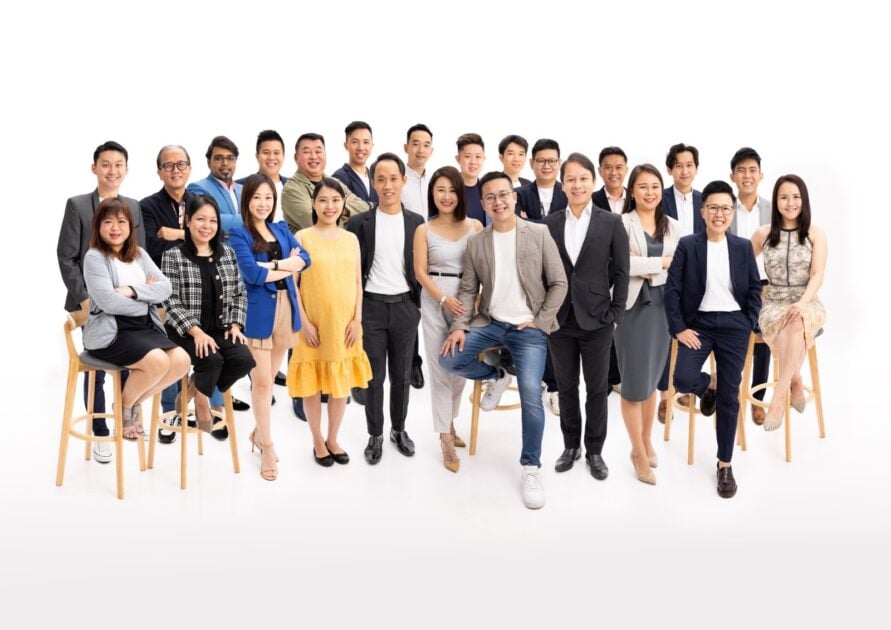 Seizing second chances
Unlike how he used to think in the past, Paul now firmly believes that working together with others in a team is essential for one to grow. He attributes this shift in mindset to the emotional burnout he faced from wanting to run fast and doing it alone when he first started out. The real estate business is constantly filled with ups and downs, a reality that Paul describes as an "emotional roller coaster ride" and a cycle that many get tired of. As such, he places great emphasis on coaching those in his team on how to "surf the emotional wave" that one inevitably faces. In addition, he emphasises the importance of working with a team of like-minded individuals who can run together and hold each other accountable for their goals. Having gone through these lessons first-hand, he has since managed to find the right balance between work and his family and personal commitments. As a leader, Paul believes that this is what every member of his team deserves as well.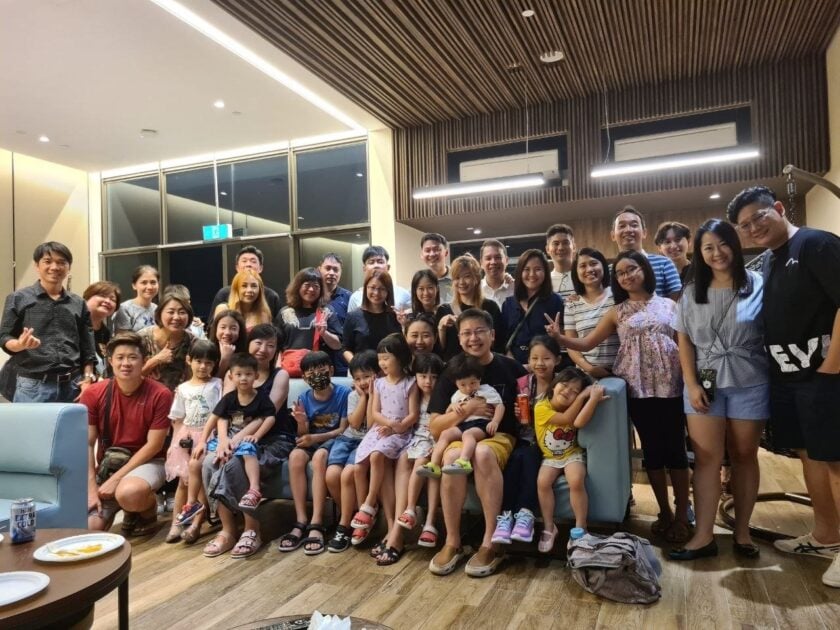 Holistic support and a focus on media branding
Guidance and support form a core aspect of what the Paul Fam division offers so that no one feels like they have to struggle on their own. One such source of support is the PropertyHunter media brand that the division runs – from video crew, home staging, to home tours, team members have access to a one-stop solution for establishing a credible digital presence. For new agents especially who may lose out to more experienced ones, the media branding support offered allows them to buff up their digital presence, increasing their chances of gaining exclusive listings. Media branding and building up a competitive marketing toolkit are just some of the many systems Paul initially developed for himself; now tried and tested, they are replicated to aid those in his division.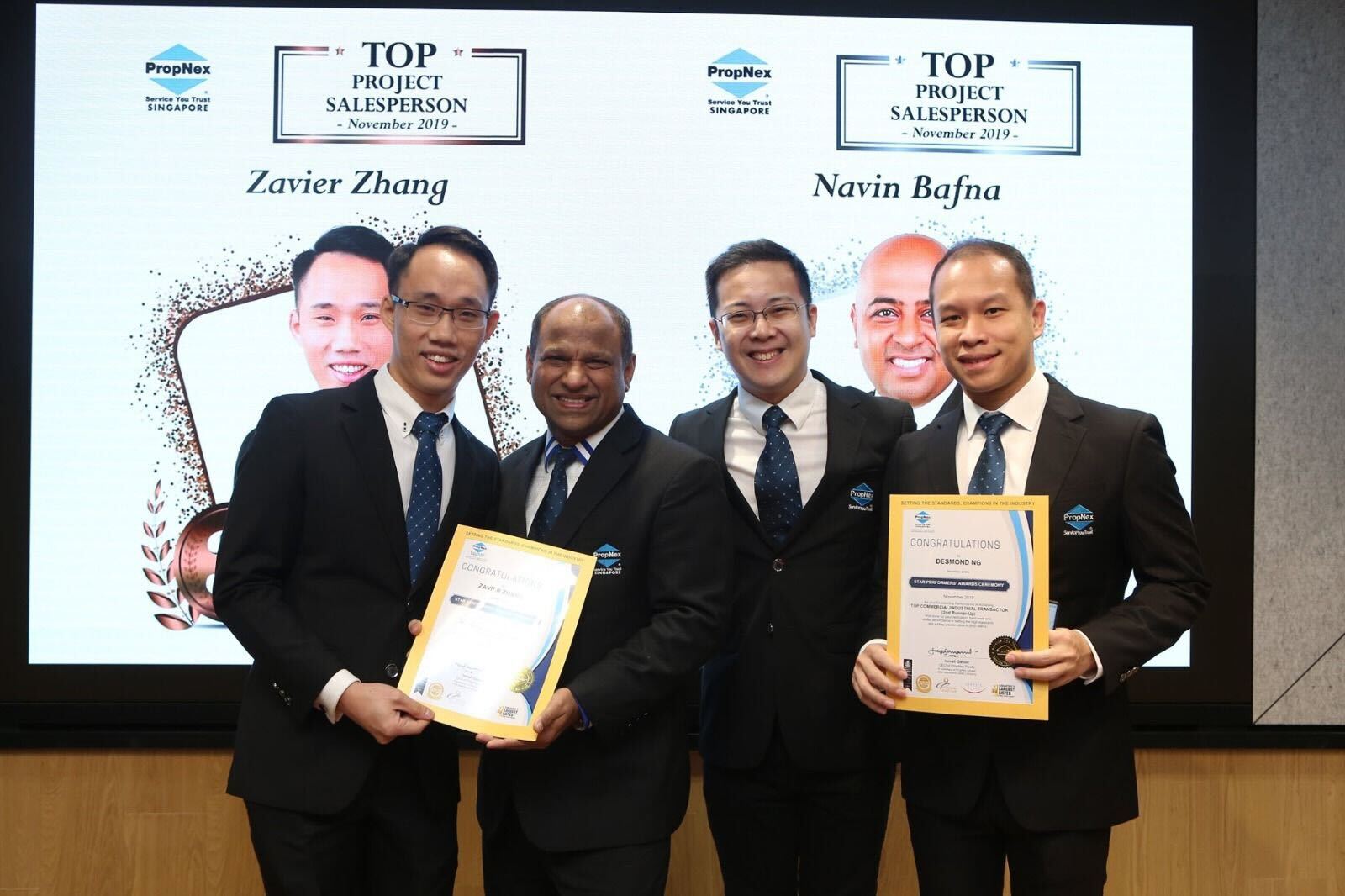 Training is also another important source of support. The 90 days challenge is a platform created for newly joint agents to embark on and push themselves if they wishes to. In addition to one-to-one direct coaching, Paul also organises weekly coaching sessions to support members in areas such as deal negotiations, road-mapping and coming up with appropriate action plans. Bi monthly training sessions are conducted to update the team on the latest industry news, trends and practices. On top of that, the division also provides digital marketing training sessions which are run by their Facebook and Google certified team mates.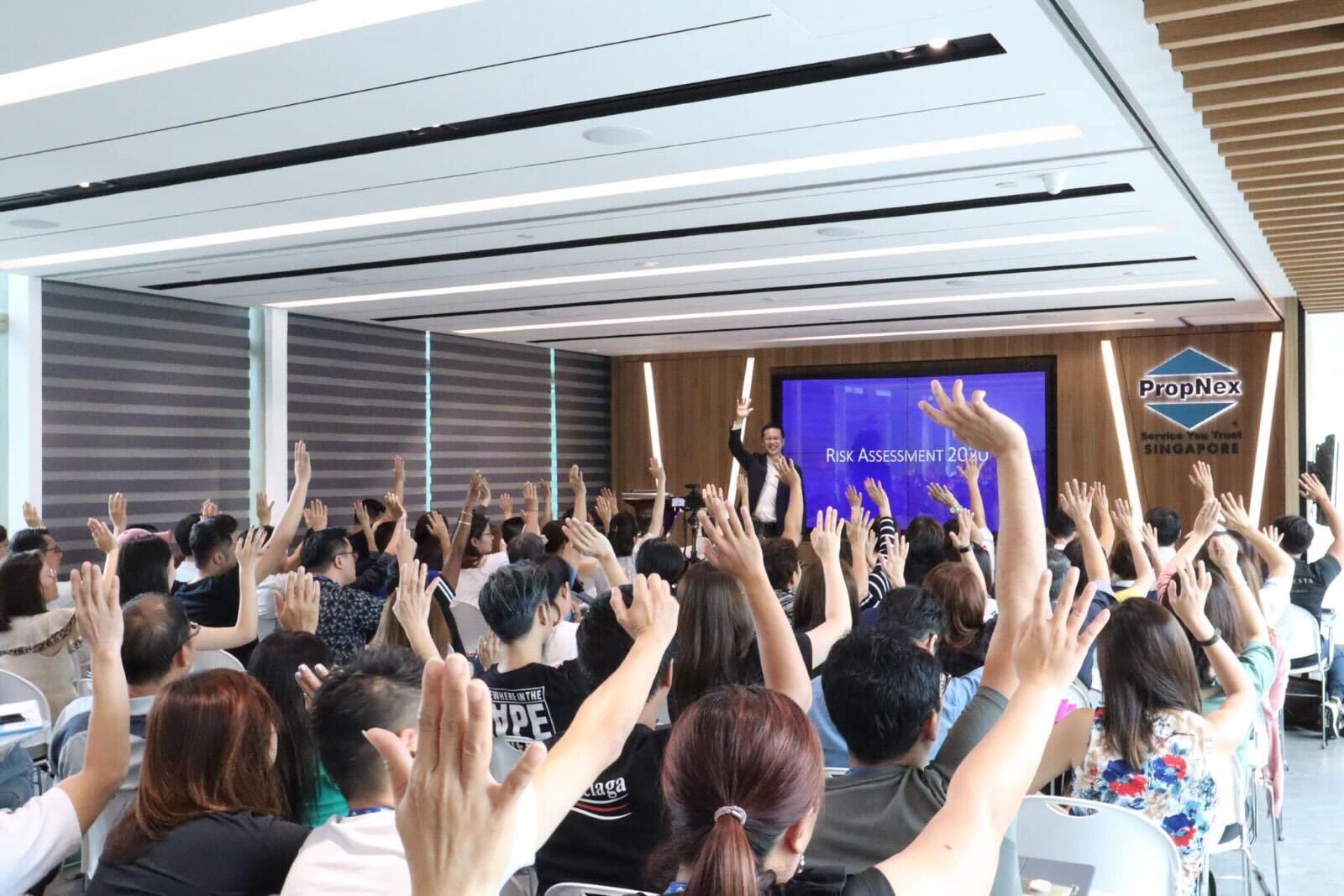 Paul also finds value in inter-agency collaboration. Alongside Marcus Luah Advisory, Paul serves as a chief trainer in the Advance Advisory Programme, which provides coaching on how to advise clients according to their different profiles (e.g. HDB owners, resale owners, first-time buyers etc.).
Seeing the big picture: helping agents grow their potential
Paul sees the development potential of agents in 4 main stages: the first is the Survivor stage, where agents are mainly concerned with bringing bread to the table and surviving (an annual revenue of up to $100,000 places one in this category). Agents in this category will mostly be coached on the fundamentals of generating leads and closing sales for their business. Next is the Breakthrough stage (with income up to $300,000 a year) – a stage where a lot of agents struggle to cross, and the need to focus on how to up the game and reach the next level. Those who do manage to progress will find themselves at the Systemising stage (passing the $600,000 mark), where it is common to lack time for friends and family. Agents at the Systemising stage will realise the need for assistance and delegation in order to expand their business. Surpassing the Systemising stage is what Paul considers the peak of the real estate agent's career: the Legacy stage is where agents who have crossed the $1mil mark are encouraged to think of how they wish to build their legacy, and to have their own system in place for others to emulate.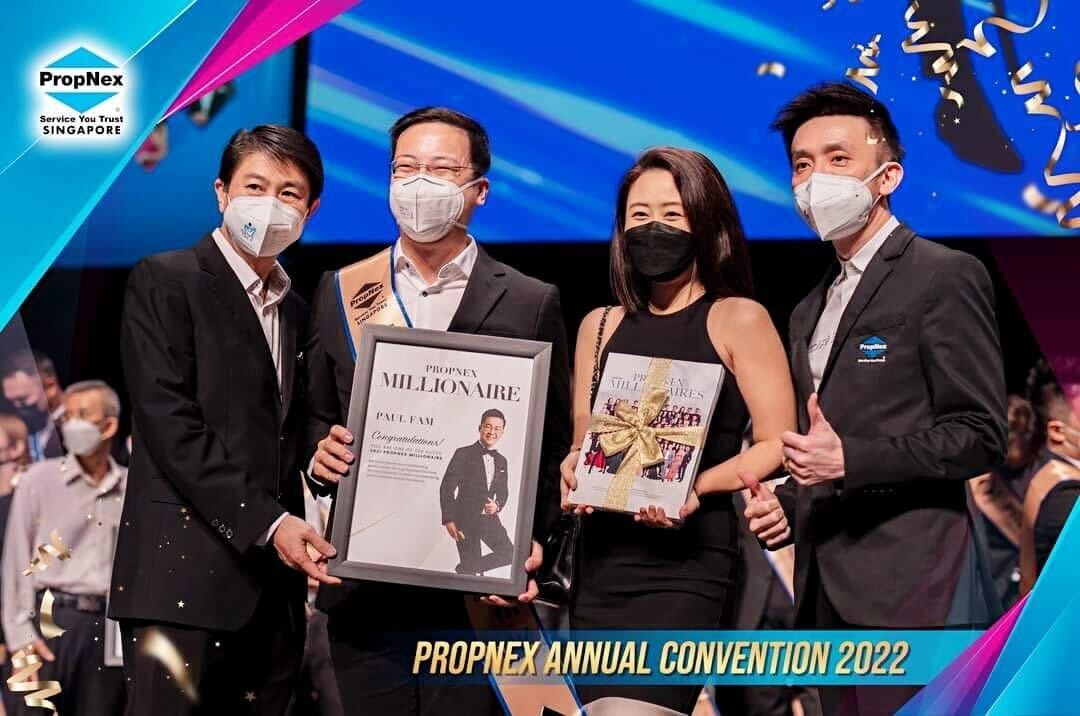 Paul's desire to leave his legacy is in helping his team in Paul Fam division become walking brands for themselves through continuous learning and investing. Having strong expertise in financial planning, Paul has found great success in working his way up to become an advisor for his clients. This is a goal he wishes to impart to his team – growing them to become well-rounded advisors more than just salespeople. From risk assessment to crash-courses on GDP and the role of property assets in Singapore, Paul provides his team with quarterly updates and trains them to take a big-picture view of the macro aspects of real estate. Resale mastery and project mastery are two other areas of mentorship focus. The former teaches agents how to manage resale listings and negotiate offers, which are fundamental skills to have. The latter acknowledges the diversity of markets and goes in-depth on sourcing for the right projects to meet the clients' various needs. Those who will benefit most from being a part of Paul Fam division are those who are hungry, dynamic, and willing to learn; background doesn't matter as much as how invested one is to learn the ropes of the business.
Beyond the work he does running a successful division, Paul continues to do personal sales, overseeing operations and trainings in the morning, running appointments in the afternoon, and securing closings and negotiations training on most evenings. For Paul, real estate is a very rewarding career that one can make a decent living from by working hard and with the right guidance. Quality guidance should help agents learn how to grow their investments and buy property as well as they can sell it, something Paul's division makes sure to cover so that agents can grow into becoming walking brands for themselves.
The post Paul Fam: Turning Entrepreneurial Lessons Into Agent Growth Strategies appeared first on .