Selling houses and relocating to another can be quite a challenge for homeowners. Challenges such as finding a listing agent, prepping, renovating the house for home staging, and relocation efforts must be coordinated well for the process to run smoothly.
Apart from relatives and spouses, some people would have pets living with them. In addition to the challenges of selling the house and relocating, homeowners with pets will have extra concerns about their animal companions.
From selling the house to settling into a new home, here are some concerns that pet owners will have:
Home staging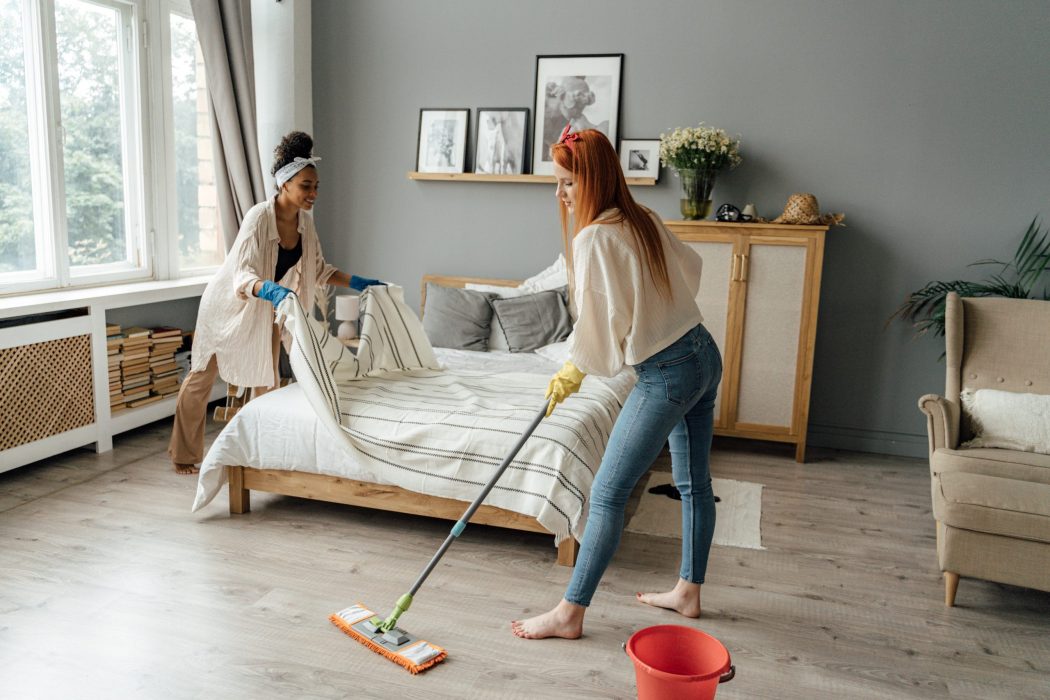 Home staging plays an important role in the selling process; to appeal to prospective buyers, home sellers would need to prep their homes to attract more leads. More factors are taken into the home staging process for pet owners.
First and foremost, homeowners need to give their place a deep clean; removing dirty and non-essential items is important as it can ruin buyers' perception of the home. 
Considering hidden messes around the house, homeowners should thoroughly clean every nook and cranny. Furthermore, furniture pieces that were damaged by pets ought to be repaired or removed to freshen up the outlook of the abode.
Next, staging the home with pet-friendly furniture and fixtures is key to appealing to potential buyers, particularly those with pets. For example, pet-friendly sofas, such as microfiber ones, are suitable for pets as they have tightly woven threads to reduce the likelihood of animal scratches.
They are also water and stain-resistant, so cleaning up after your pet will be a breeze. If it is within the budget, it is advisable for home sellers to update their flooring, especially if claw marks have severely damaged them. A suitable flooring solution would be to go for vinyl flooring, as they are cheaper to install, water resistant, and less susceptible to scratches. 
When potential buyers with pets see your home being well furnished with all these pet-centric features, your chance of closing the sale increases tenfold.
Finding the right location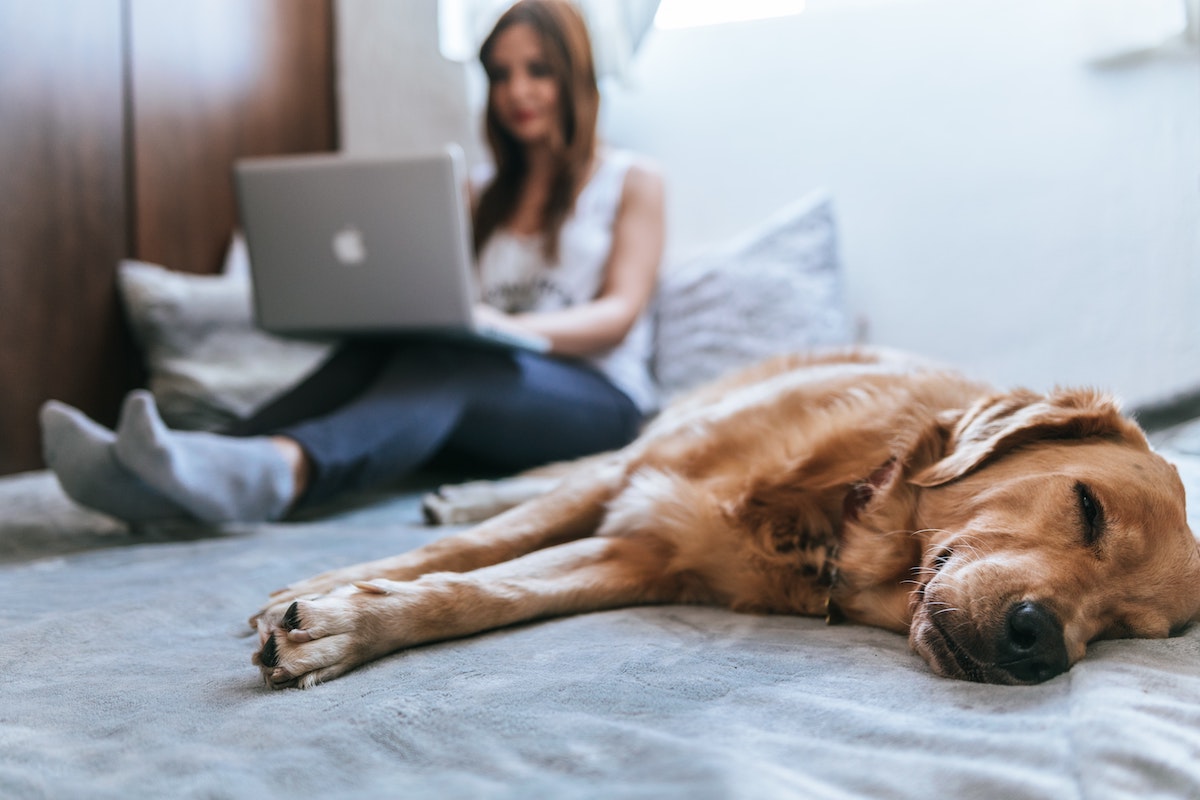 Besides considering commuting options and the proximity to schools, pet owners will also be looking at what amenities are available around the neighbourhood.
Amenities such as veterinary clinics, large outdoor spaces and pet groomers are highly sought after as they provide pet owners with the necessary accessibility and convenience.
Furthermore, a locale with a pet-centric culture is a bonus. Additional recreational spots like dog runs and pet cafes are highly appealing to pet owners, especially if they want to gain connections and expand their social circle.
For example, places like Serangoon and Punggol in District 19 have plenty of pet-friendly amenities, such as play areas for dogs at K9 park on top of NEX and pet-friendly cafes like Whisk and Paddle, Sun Ray Café and Well Collective. 
Pet Proofing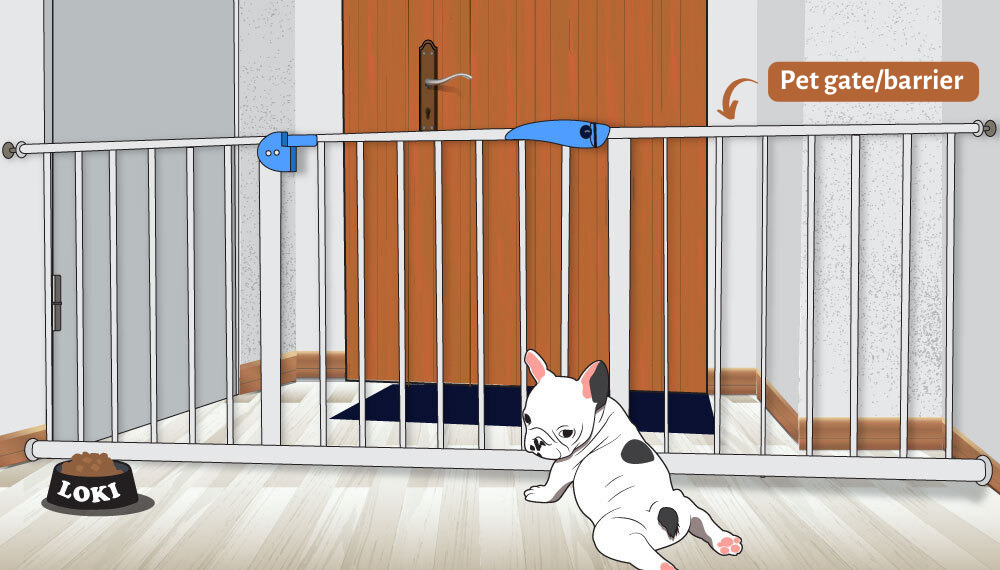 After you have found a suitable home, be it a condominium, HDB flat, or even a landed property, pet-proofing your new home will be a top priority for pet owners.
Firstly, as stated earlier, it is best for pet owners to prep their new home with furniture and fixtures that will be less prone to damage that they can cause.
Secondly, scratch-resistant flooring, furniture and surfaces are optimal for those with pets that tend to run around and play roughly.
Thirdly, it is good to incorporate some safety fixtures and measures to establish your boundaries with your fur friends.
Pet-proofing your home seeks to protect you, your pet, and your home. This is especially crucial in a new house, where there may be new carpet or hardwood flooring, fresh paint on the walls, or other hazards that might injure or harm your pet.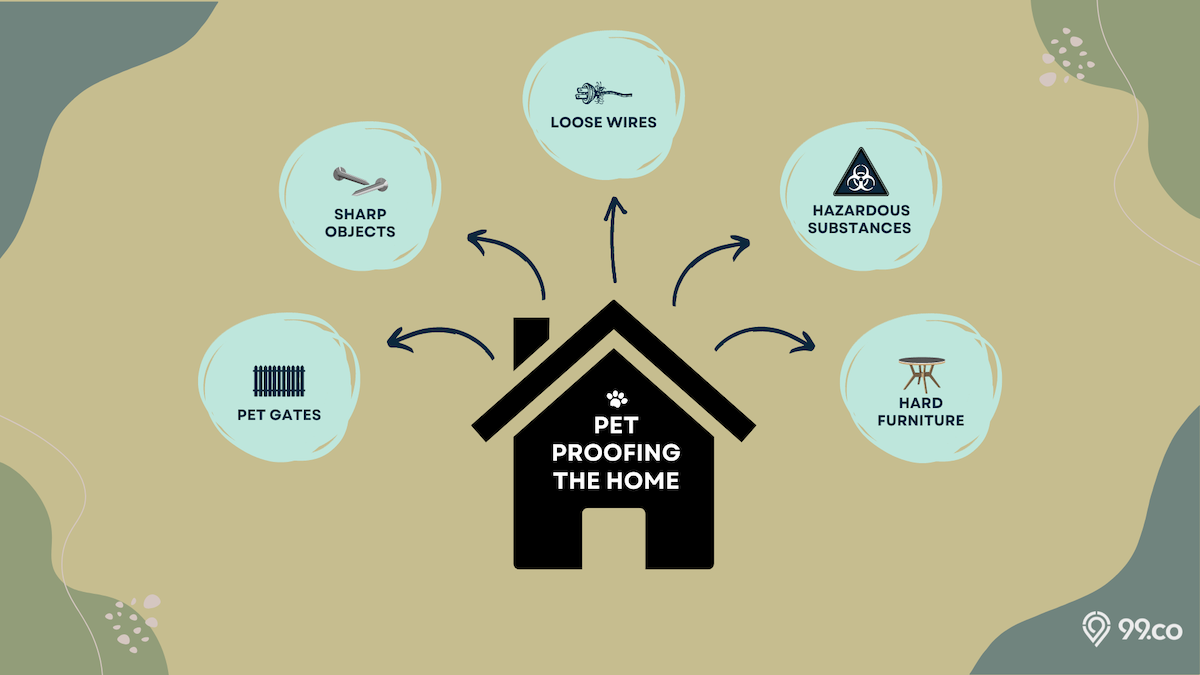 While each area in your home may appear safe, you should nevertheless pet-proof it to prevent accidents from happening, so here are a few safety measures to take note of:
Pet Gates – Install pet gates to establish certain boundaries, especially in areas that pose a danger to your pets, like the kitchen. 
Sharp objects – Remove sharp objects like nails, knives, and splinters around the house to avoid injuring your fur friends.
Loose Wires – The home should be free of exposed loose wires since pets are prone to biting anything they perceive as a toy.
Hazardous substances – Substances such as moth balls, batteries and other poisonous liquids should be kept away in a high location, out of reach from pets.
Hard Furniture – Furniture pieces like wooden and metal ones may have sharp corners and edges. Pet owners are recommended to insert corner guards to establish a sense of security for their pets. 
Adjusting to a new environment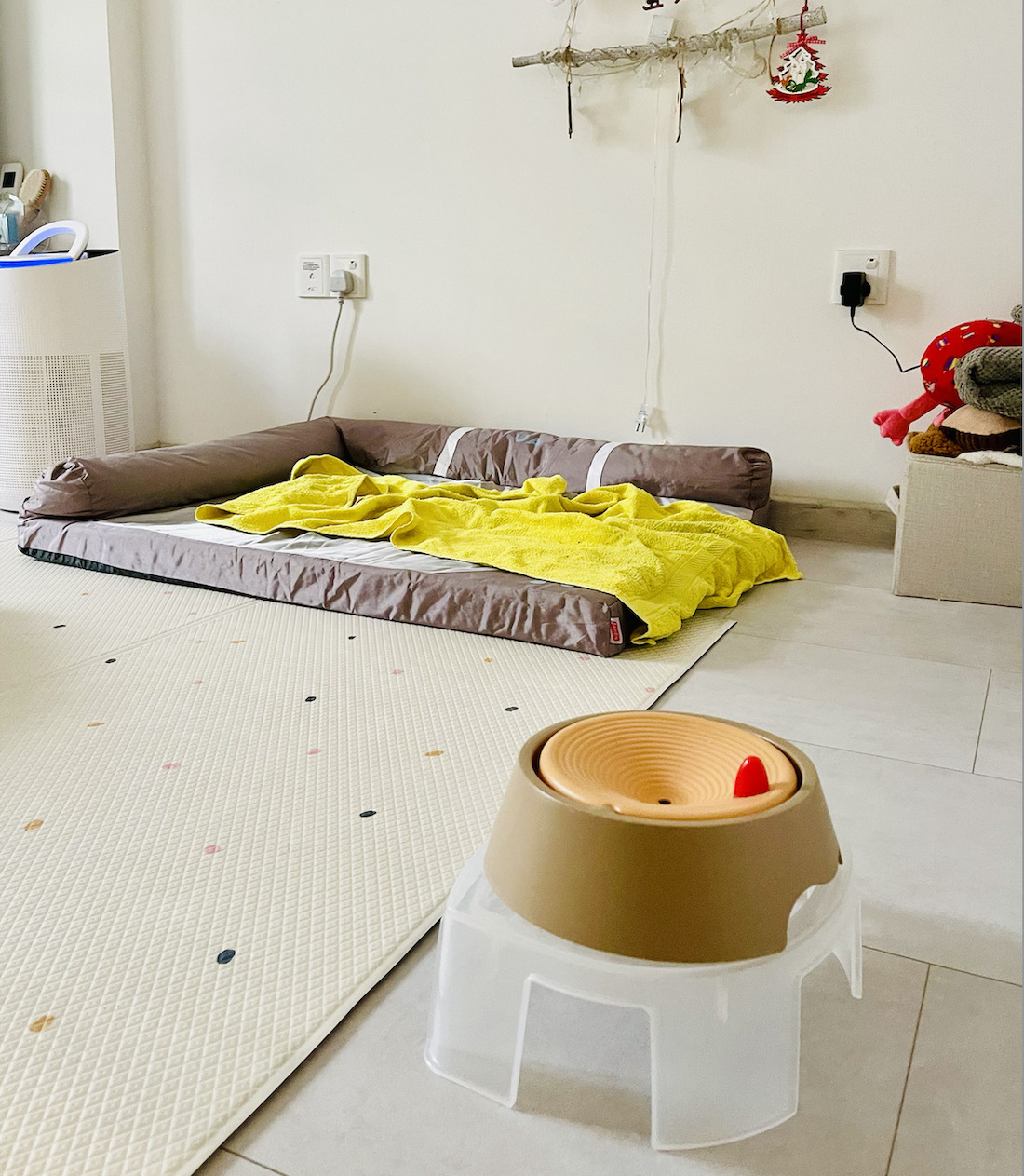 Moving with your pets can be daunting, as there are multiple factors to consider, like managing a pet's behaviour and emotional well-being. Here are some pointers that can help make your journey a lot smoother: 
Emotional well-being – Bringing your pet into your new home can be stressful. Animals may find it harder to grasp the concept of moving to a new place than humans, so it is important to let them know that the move is a positive process. 
One strategy pet owners can adopt is providing them with goodie bags filled with their favourite treats and toys to help them positively associate with their new space.
Another strategy will be to stick to existing daily routines like walking and eating times; this will reduce the likelihood of inducing stress in pets, which allows them to feel relaxed in their new environment. 
SELLING YOUR PROPERTY? Would you like to know how much your property is worth? Or maybe you're considering listing your property for sale? Let us know, and we'll have a consultant reach out to you!
Behaviour management – Cats and Dogs have different behavioural patterns when they move into a new home. In general, cats are very territorial and may have difficulty accepting a new environment; they may attempt to wander back to their previous place of residence and get lost along the way. 
One way to mitigate this is to feed them small meals several times daily and only let them go outdoors once a day for 30 minutes or so. This will help increase their bond with the new home and get them accustomed to the home.
For Dogs, separation anxiety can be an issue when they are in a new environment while their owners are out for a long duration. To help put them at ease while you are away, leave a freshly worn piece of clothing for them; this allows them to get your scent still even when you are not at home. 
Another tip to remember is to keep their old toys and pet beds. Although it is tempting to purchase new items for the home, keeping their cherished items will help comfort them as they are already familiar with their belongings. 
Additionally, you can install a CCTV camera to monitor your pet's behaviour, if you want that added assurance that your fur friends are coping well at home. 
Relationship with Neighbours – Maintaining positive relationships with your neighbours may be one of the most crucial steps in the moving process.
If there is hostility between you and your neighbours caused by your loud pets, chances are that your experience living in your new home will be unpleasant. This commonly concerns dog owners, as dogs are louder than other household pets with their barks, howls, and whines.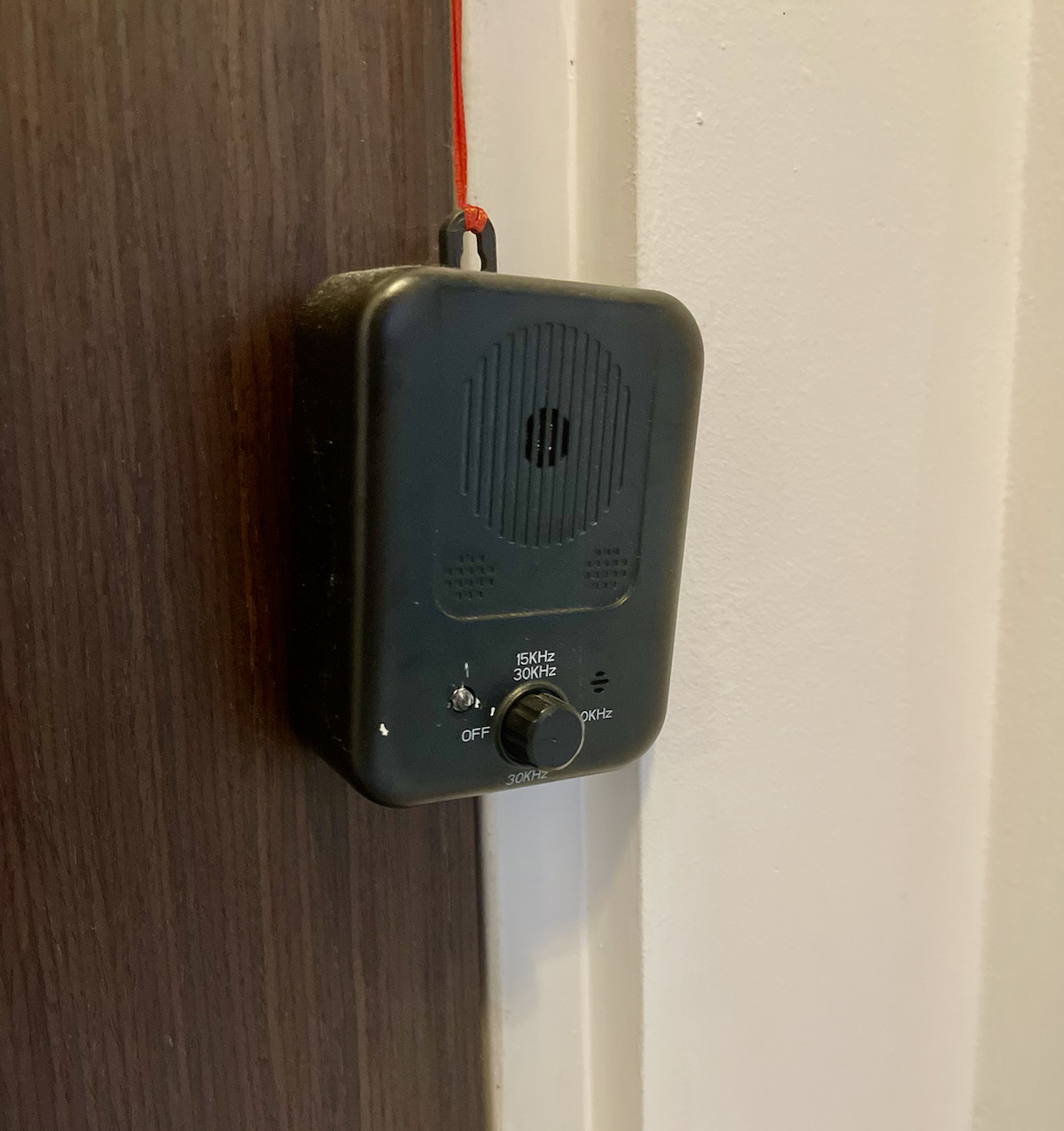 To keep relationships healthy with your new neighbours, it is recommended to prepare a small gift bag for each of them, especially with neighbours in an HDB flat or a condo staying on your level.
This sends a message that you are aware that your dog may be a disturbance and that you are trying your very best to train it to be quieter, as it takes time to discipline them properly. 
Besides sending your pooch to a dog training school, an anti-bark device might be useful.
Anti-barking devices emit a high frequency that only dogs can hear when they bark; although not foolproof, your dog can slowly learn the correlation between their barking and the emitting of that high-frequency sound.
Planning to move to your desired pet-friendly estate? Let us connect you with a property consultant.
If you found this article helpful, 99.co recommends Pet owner shares unique home-buying journey to avoid HDB's 'one-dog only' rule and Top 5 things to do when moving into your new home
The post Concerns pet owners would have when selling their property and moving to another appeared first on .