It's no secret that the cost of living in Singapore is expensive, especially compared to our neighbours in the region.
And perhaps due to proximity and cultural similarities, Malaysia is a popular choice among Singaporeans looking to move out of the country to enjoy a lower cost of living.
A Singaporean doing just that is Philip, who recently sold his penthouse in Singapore and moved to Johor Bahru.
Made S$600k selling his penthouse
Sharing with 99.co, Philip tells us that more than a decade ago, he toyed with the idea of upgrading to private property, before selling it and moving back to an HDB flat in the later years.
It was also a good time to upgrade. His girls were still young, and they had some spare cash.
"At that point, the girls were in primary school, so we wanted an environment where they could grow up near the beach, where they can swim, etc."
His wife agreed. The family eventually bought a penthouse at Ripple Bay when it was newly launched for S$1.3 million, financing it with a small home loan. After a construction period of 3.5 years, they moved in 2015.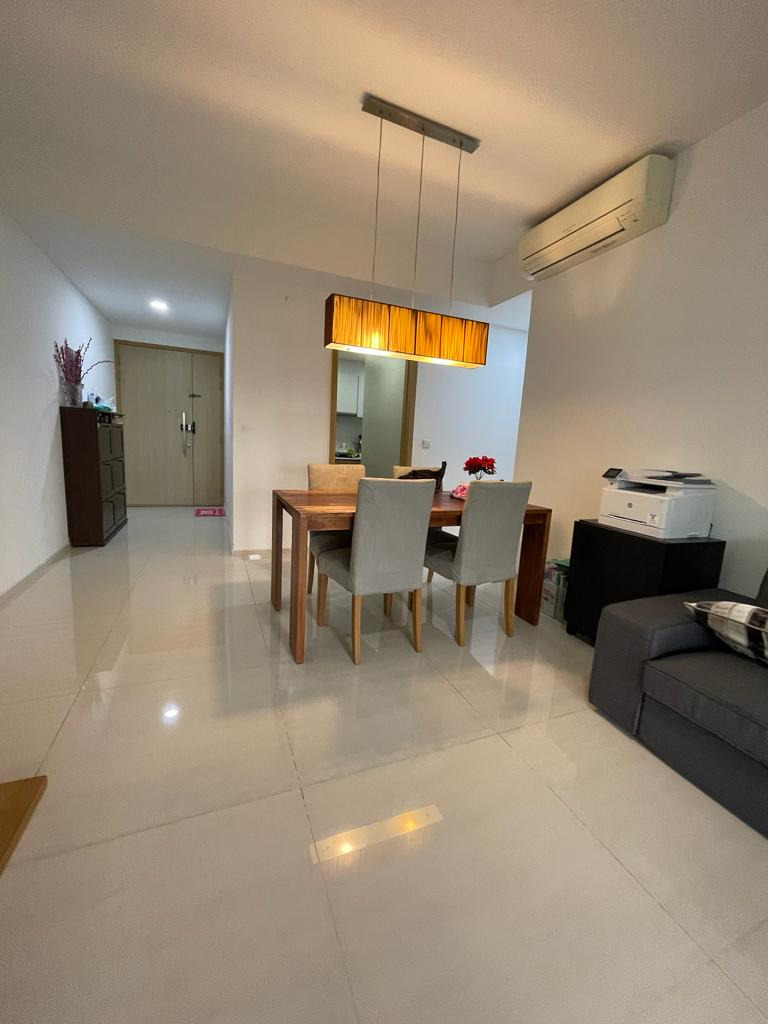 Fast-forward to seven years later, they decided to sell it, engaging a property agent to help with the sale.
"When we were serious about selling it, it took us just a few months."
The family were not asking for a sky-high price. An asking price that matched the X-value felt reasonable to them.

"Best advice to anyone who wants to sell: only engage one agent. If you don't want to, when you sell it yourself, you have to work with other agents."
He further explains that engaging multiple agents could lead them to put a lower asking price instead to attract buyers.
"You end up screwing up your demand and potential buyers."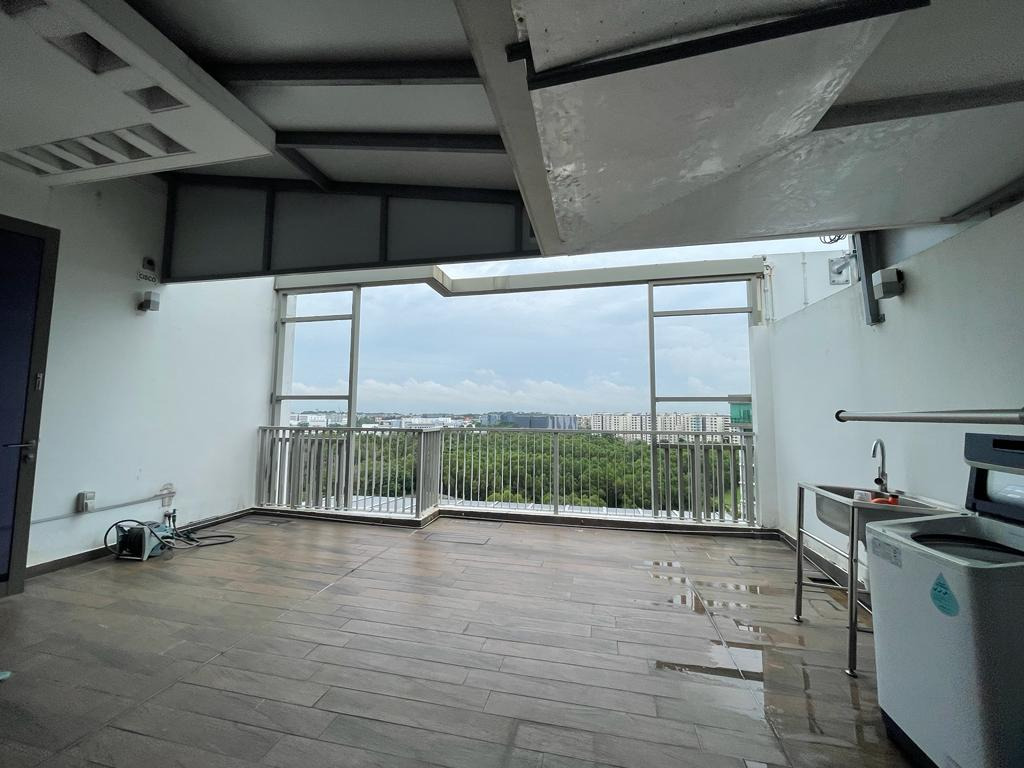 Eventually, the house was sold this March for S$1.9 million, netting the family a gain of S$600,000. For Philip, it was akin to staying in the penthouse for free for the past seven years.

Split proceeds with wife to buy an HDB flat, while he moved to JB
After selling the penthouse at a good price, Philip split the proceeds with his wife for her to buy a 4-room HDB flat. The sale also gave them some cash, so that they won't have to worry about retirement.
At the same time, Philip felt that there's a time when he wants to be with himself. His wife understood this and they came to an agreement.
This led him to base himself in Johor Bahru, renting a studio apartment in Tebrau. The move was like a release valve for him.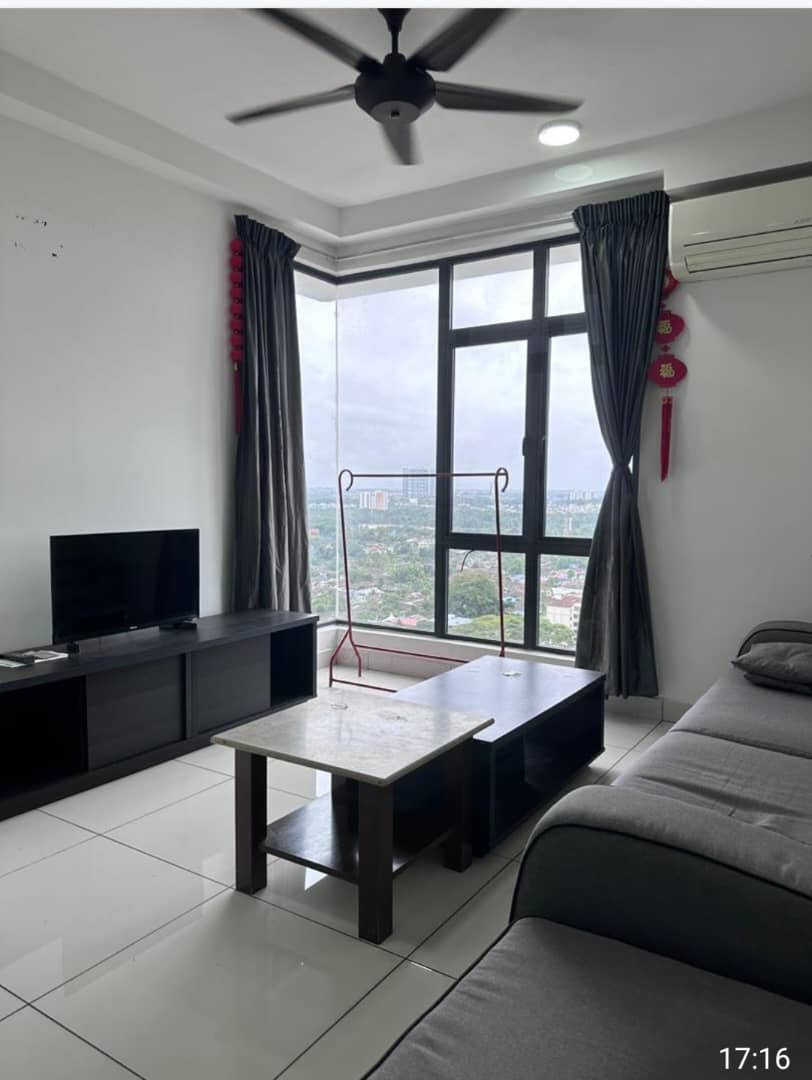 On the other hand, this is a temporary arrangement as the lease was only for two years. He would eventually move back to Singapore to live with his family.
Meanwhile, his wife is on the lookout for a 4-room HDB flat. Given the recent cooling measures, she'll have to wait at least 15 months before she can buy a flat that's 5-room or bigger.
So in the interim, she and the girls are living with her sister.
"That helps with the decision. If it weren't for the fact that my wife's sister had empty rooms in her flat, we wouldn't have (sold the penthouse)," Philip elaborates.
Finds that everything he needs is in JB
Philip has been renting in JB for a month. Home (for now) is a one-bedder studio, costing him S$420 a month.
It was the first unit he came across and it seemed like a good deal. So he signed a two-year lease for it.
"For a small room in Singapore, it would be S$600 to S$700."
In fact, he noticed many Malaysians and Singaporeans working in Singapore live in the development where he's renting, as well as in the nearby developments.
"There is a huge demand for 1-bedders and 2-bedders. For instance, if the unit is put up for lease today, it will be taken up tomorrow."
Of course, rent isn't the only thing that's cheaper across the Causeway.
Philip shares with 99.co that with S$50, it wouldn't last him two days in Singapore. But the same amount could last him two weeks in JB, adding that this move isn't for those with a huge disposable income.
"If you eat nasi kandar there, a full meal with meat and veggie, it's only RM10. You cannot get that in Singapore."
Transport is also more affordable ("Where else can you take a bus for RM1.20?").
From his apartment, for instance, he can walk to Taman Sentosa, take a RM6 Grab ride to KSL, or ride a bus to Pelangi where there's a Cold Storage equivalent for his groceries.
Safety isn't an issue either, as he's usually out in the daytime and back home by 7 to 8pm.
It also helps that he's fluent in Malay, so there's no language barrier.
"They think I'm from Malaysia; my father originates from Malacca. So I tell my local friends that I'm coming home."
But doesn't recommend young families move to JB
More importantly, what makes the move a good experience is that he's still mobile. For Philip, who's in his 60s, his health is the most important thing at his age.
"As long as I can walk and move around, this is one of the best places to be in. But the moment you cannot move, it will be difficult. It's not built for immobile people."
At the same time, he cautions that moving to JB may not be suitable for families (especially young families) as the children may not be able to adjust, adding that it's not as orderly.
But for now, Philip is very content with his move to JB. As he travels back every two to three days to meet his family and friends, he doesn't miss Singapore much.
"If you're a simple person like me, everything you want is already there in JB."
Planning to sell your house soon? Let us help you get a good price by connecting you with a property agent.
If you found this article helpful, 99.co recommends 7 reasons why anyone would want to sell and right-size their property and 3 mistakes to avoid when downgrading from private property to HDB flat.
The post Man sold his penthouse in Singapore, moved to JB to rent a studio appeared first on .