When one thinks of what a leader should be, an image of someone charting the way forward often comes to mind. However, to Douglas from Douglas Chew Branch (Division) at OrangeTee, being a leader is so much more than that. 
Having been in the industry for eleven years- and being in OrangeTee throughout, Douglas is a leader widely respected by peers and others.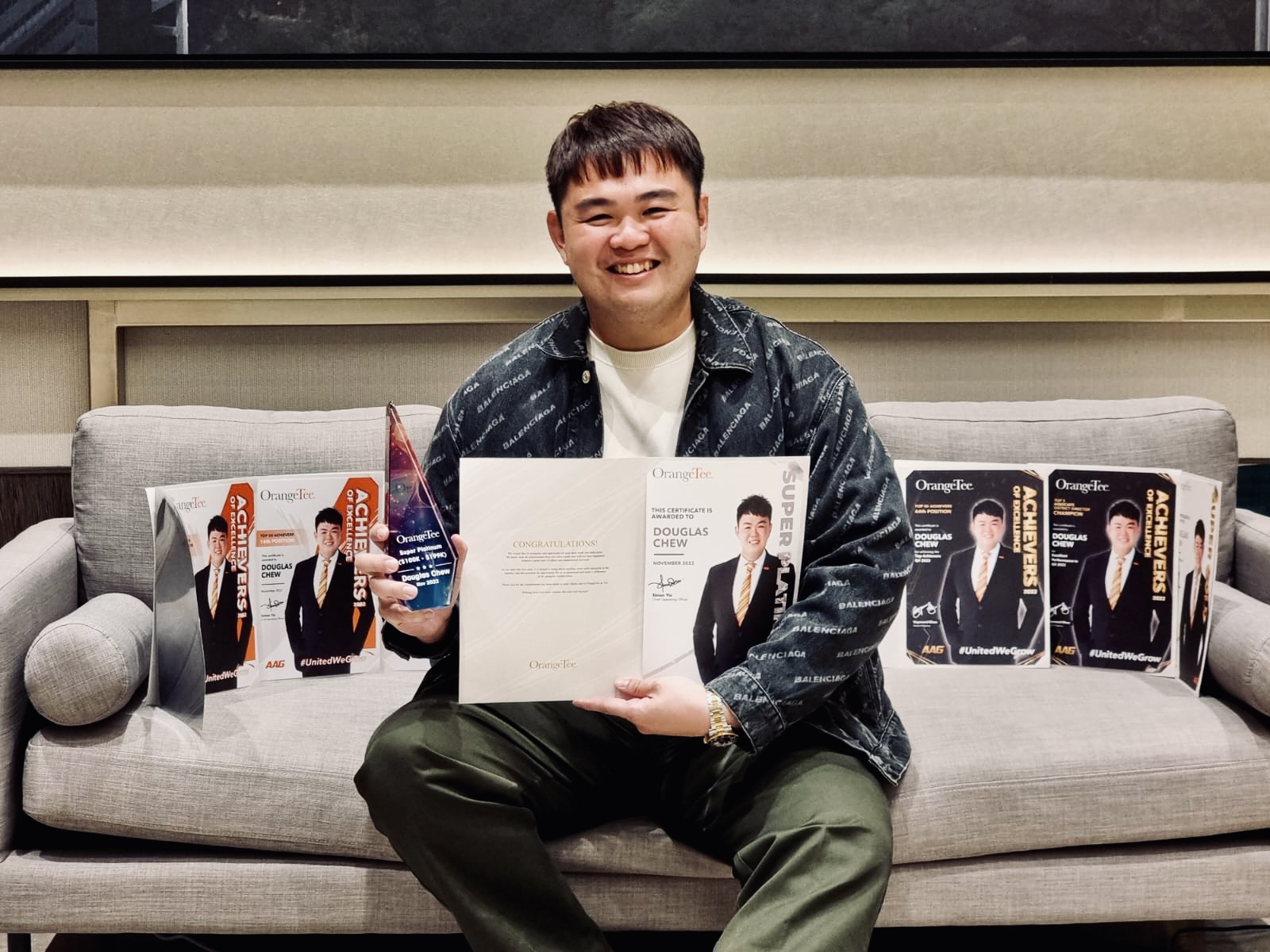 Douglas Chew with some of his recent awards
As a leader, Douglas's vision for his agents goes so much deeper than just building them up to reach his level of success. Leadership to him is about building a legacy, and that includes finding ways to help others under him soar higher than the success he has achieved today.
As a father of three himself, Douglas holds a strong paternal view when it comes to grooming his agents. His paternal instinct shines when he talks about the vision he has for his agents – and this can be seen in the way he prioritises their wellbeing, is intentional with his guidance, and takes concrete steps to build them up in their careers.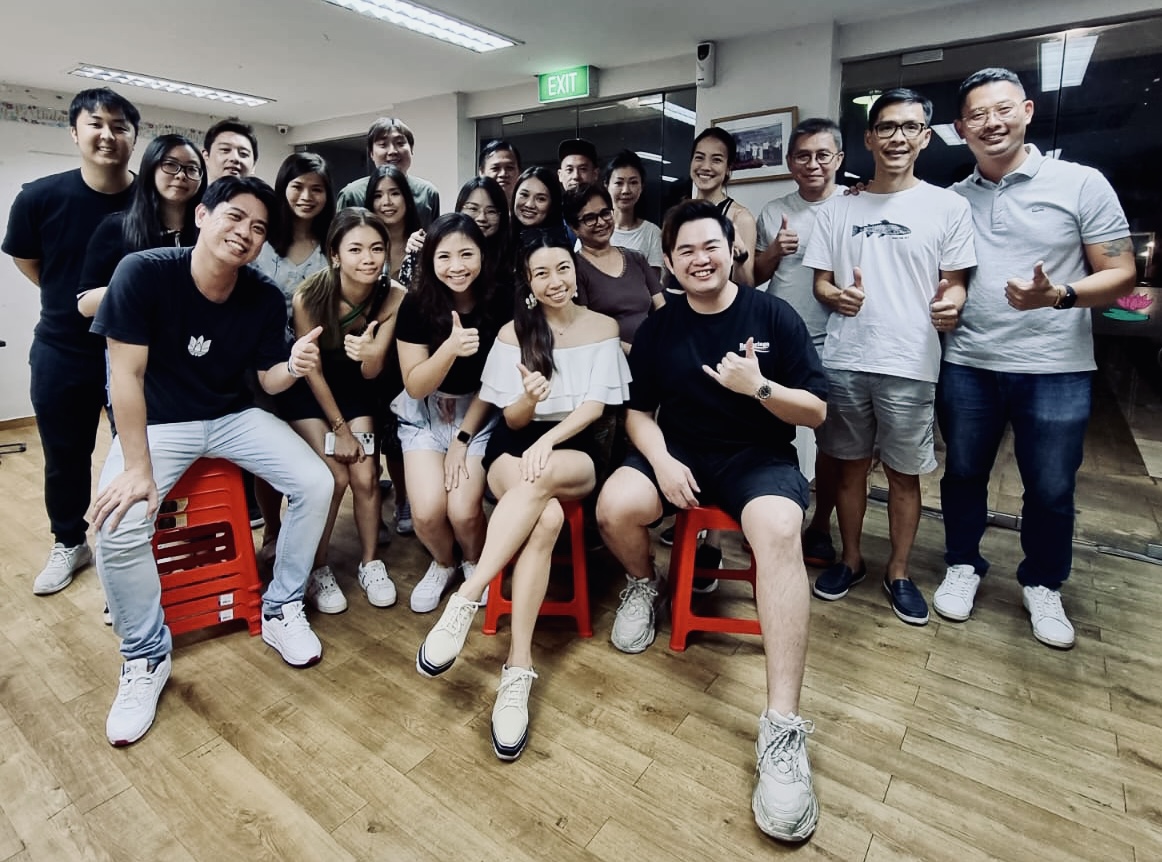 Douglas Chew branch at their social event
Understanding there is strength in numbers, Douglas is constantly thinking of ways to build up his agents to help them meaningfully contribute to the community within the Douglas Chew Branch. This extends too to new agents, who are often viewed as rookies and thus not able to contribute much.
However, to Douglas, no matter rookie or experienced, you will have something uniquely you that you can bring to the table. If there was a word Douglas were to use to describe his team, it would be that of an ecosystem, where everyone has a key role to play, no matter how big or small you are.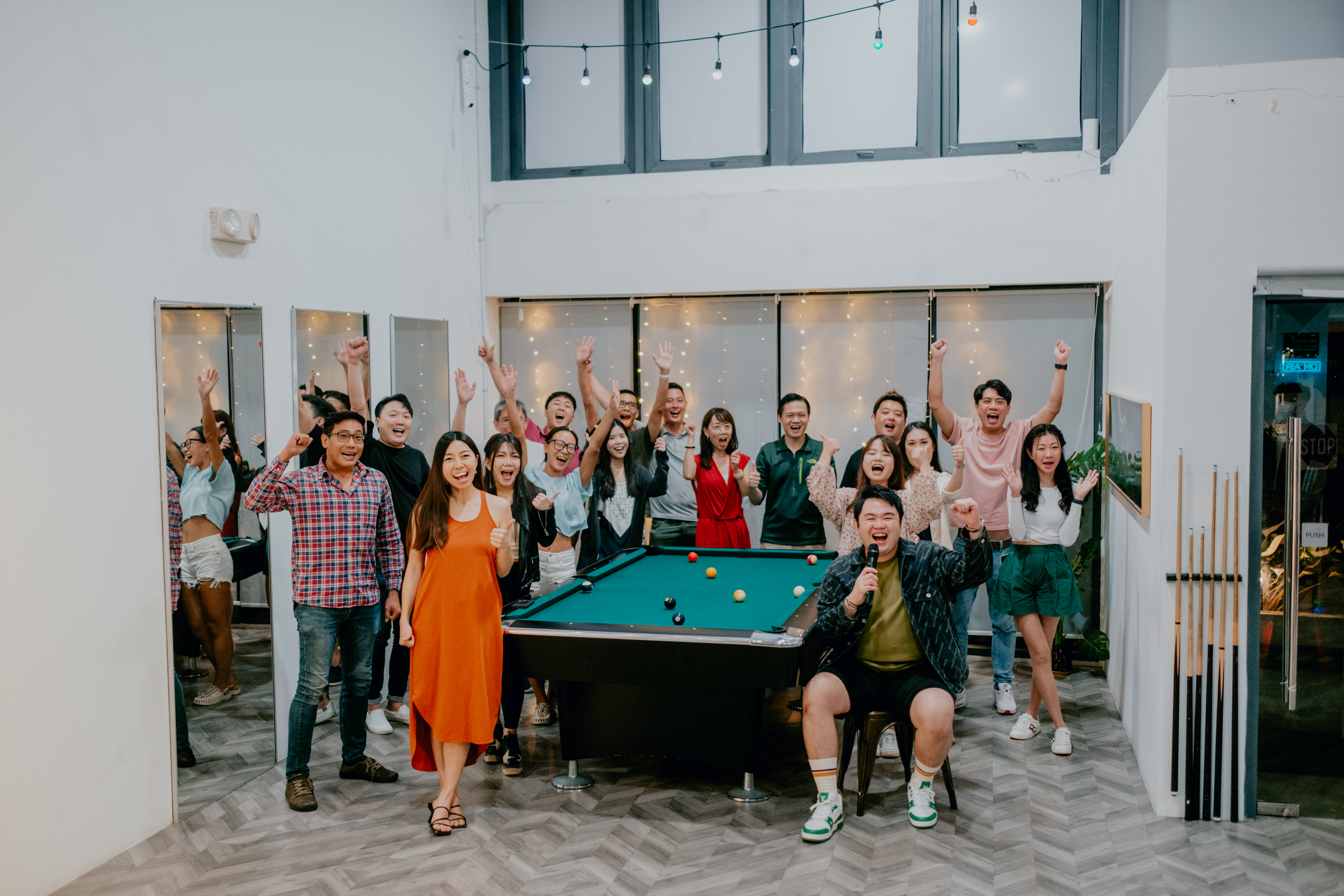 Douglas Chew branch at their Christmas event
This approach of valuing everyone, regardless of experience, has led to a culture of community that exists within the Douglas Chew Branch. As one of the youngest and fastest growing branches in OrangeTee, the team is extremely close-knitted and holds great chemistry with one another. Despite coming from all walks of life, the culture set by Douglas encourages everyone to understand each other's weaknesses and strengths and strategize as a group on how they can leverage each other to come together as a team. 
Grooming his key leader over the years
Lisa, a key leader within the Douglas Chew branch, has worked with Douglas since 2016. Coming from a property valuer background, and having started her own business, her venture into Real Estate came naturally when she was choosing a career path that could leverage her experience and challenge her to grow.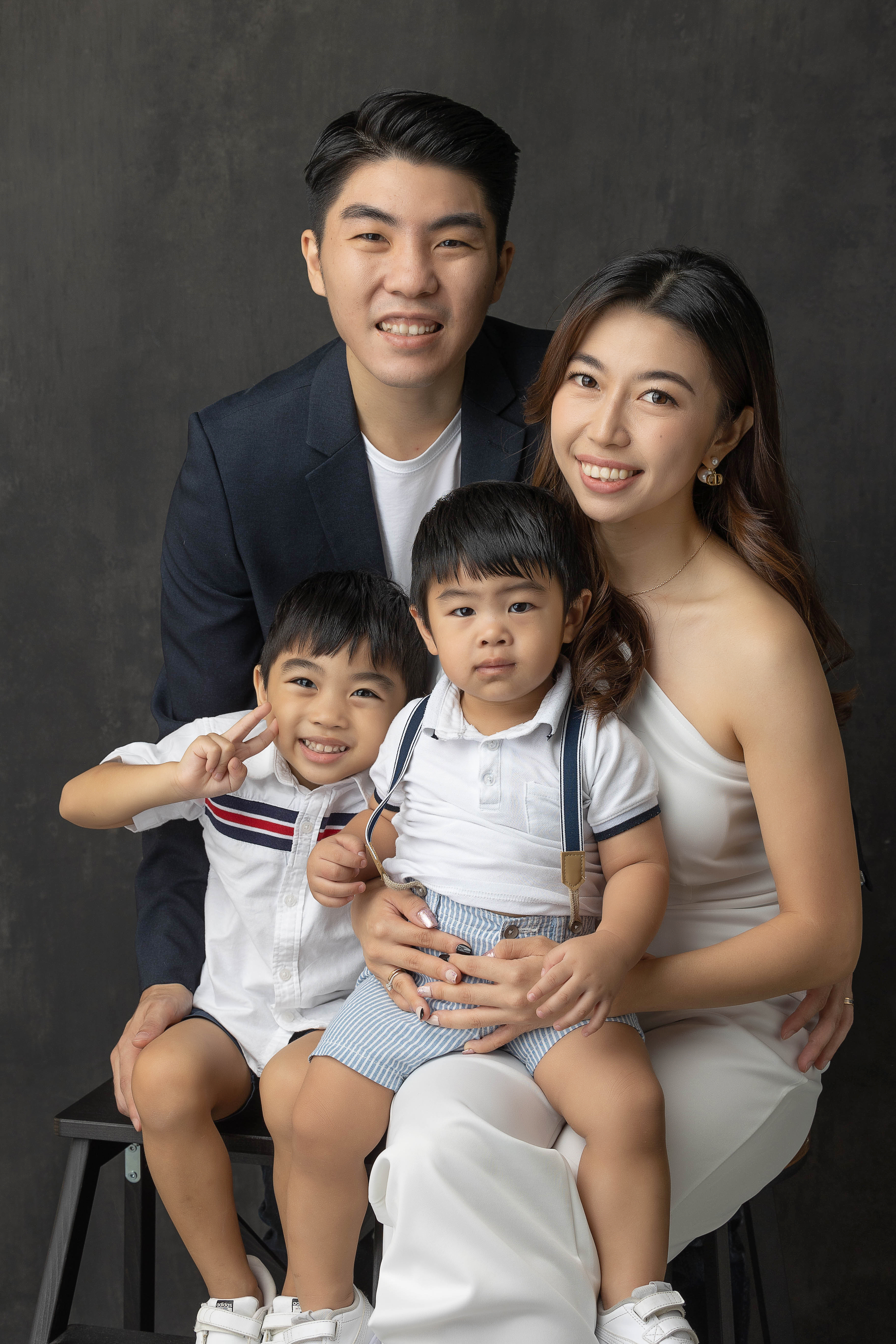 Lisa Seow and her family
As a newbie without a mentor, Lisa was hoping to be able to find someone who would see her potential and help her grow. After attending one of Douglas's training, she found the values he exemplified as a leader to resonate with her. 
Douglas valued her experience as both a property valuer and an entrepreneur and was able to nurture her in a way that leveraged her strengths to give her the success she has today. He was transparent and honest and often offered strategic insights that helped Lisa grow faster in her career. The dedication to her success also led to Lisa winning multiple awards throughout her career as a realtor.
Over the years, they have since found a rapport that complements one another. Having come from the hotel industry, Douglas possesses the ability to be sensitive in reading the needs of his clients, and in being able to propose win-win solutions in difficult situations. Lisa, on the other hand, is great with numbers and is able to gauge the value of a property by just looking at it. Furthermore, their approach to situations from a male and female perspective also differs. 
Despite seeming like they came from two different worlds, Douglas and Lisa have been able to work out an arrangement that allows them to tap into each other's strengths to build up the Douglas Chew Branch.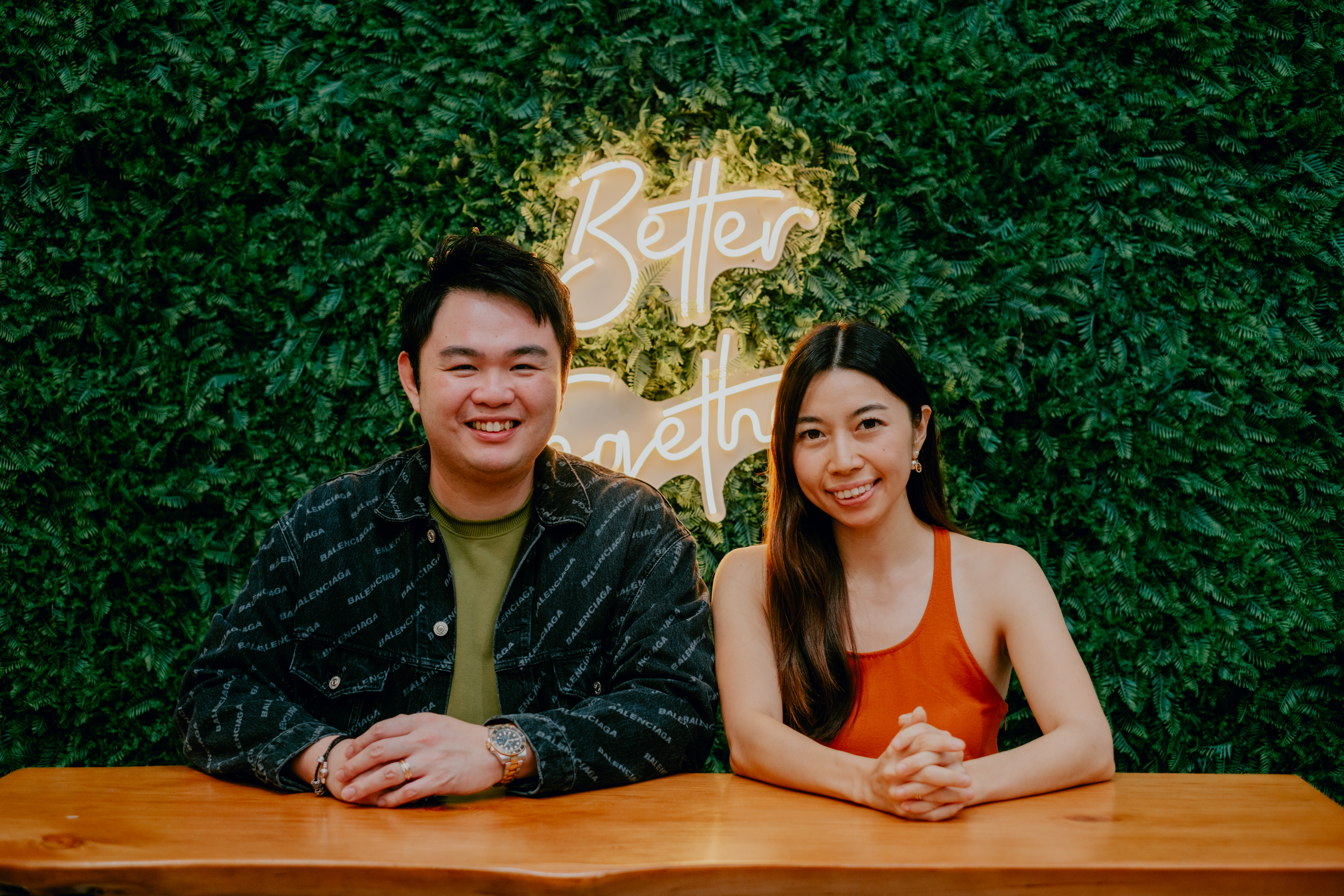 Douglas Chew and Lisa Seow
Finding ways to tap onto one another's strengths doesn't just stop at the two of them. They recall their experience of onboarding one of their new associates who used to be an ex-VP of a big company. Despite coming in as a new agent, he had a lot the team could learn from. Even Douglas himself was able to glean insights on how to run team building activities better based on his associate's sharings on how he used to lead his old team in his previous employment.
The Douglas Chew Branch Ecosystem
The idea of a community is that no one is in it alone. The idea of an ecosystem is that everyone has a role to play in order to thrive. By putting those together, Douglas and Lisa built a culture where there is a strong sense of camaraderie and collaboration across his agents.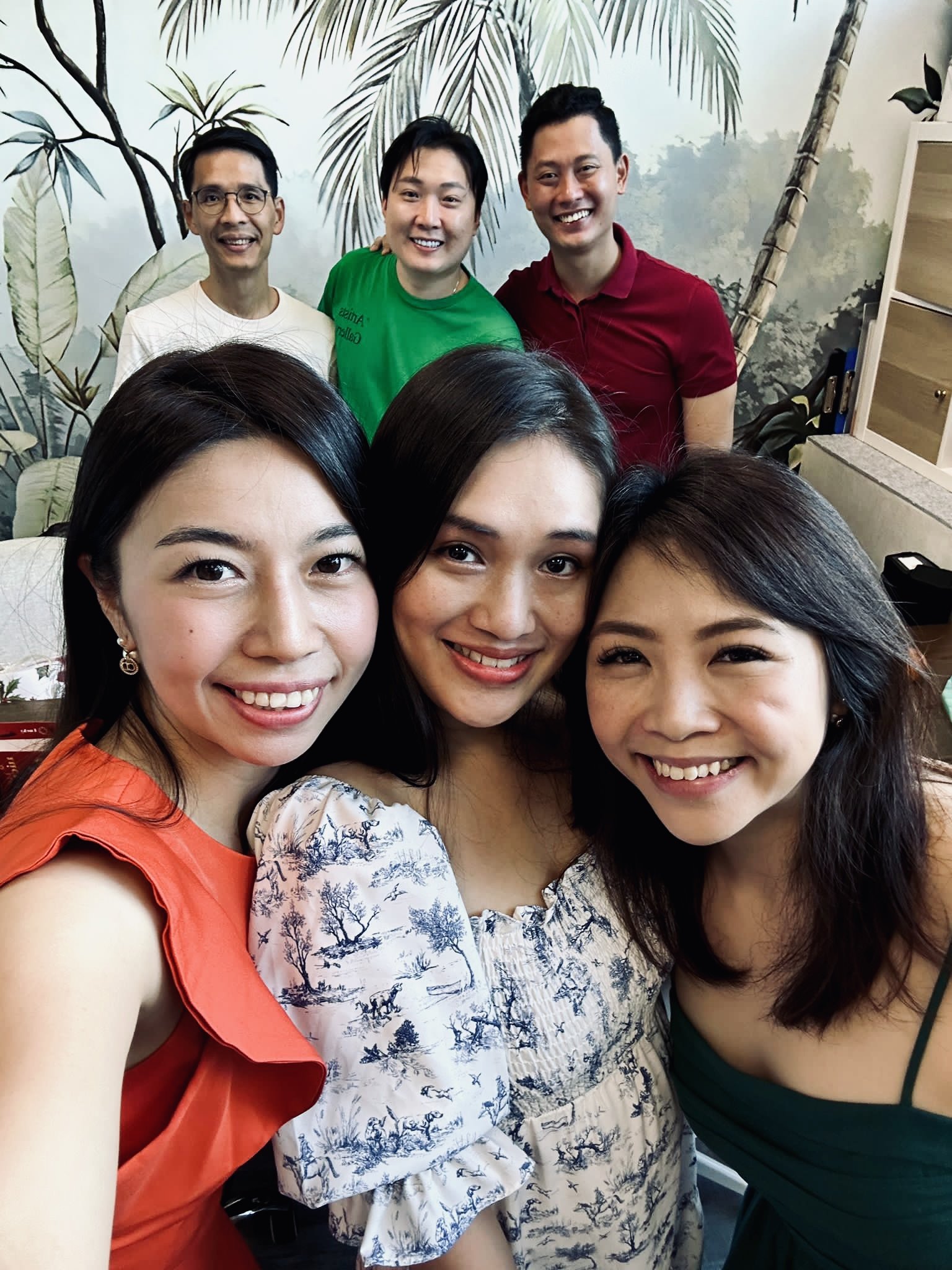 Lisa Seow with other agents from Douglas Chew Branch
As a branch under Perry Siow Branch in OrangeTee, Douglas and Lisa have benefited greatly from Perry's leadership in understanding the importance of community and building an ecosystem within their own branch. Having seen how Perry built his team to be a safe haven for both new and experienced agents, Douglas was motivated to replicate the same high-performing yet welcoming culture within his own team.
To Douglas, every little bit counts. Even if an agent feels he has nothing to contribute, just being present for his wider team and showing up at events like awards, team buildings or trainings is good enough for Douglas.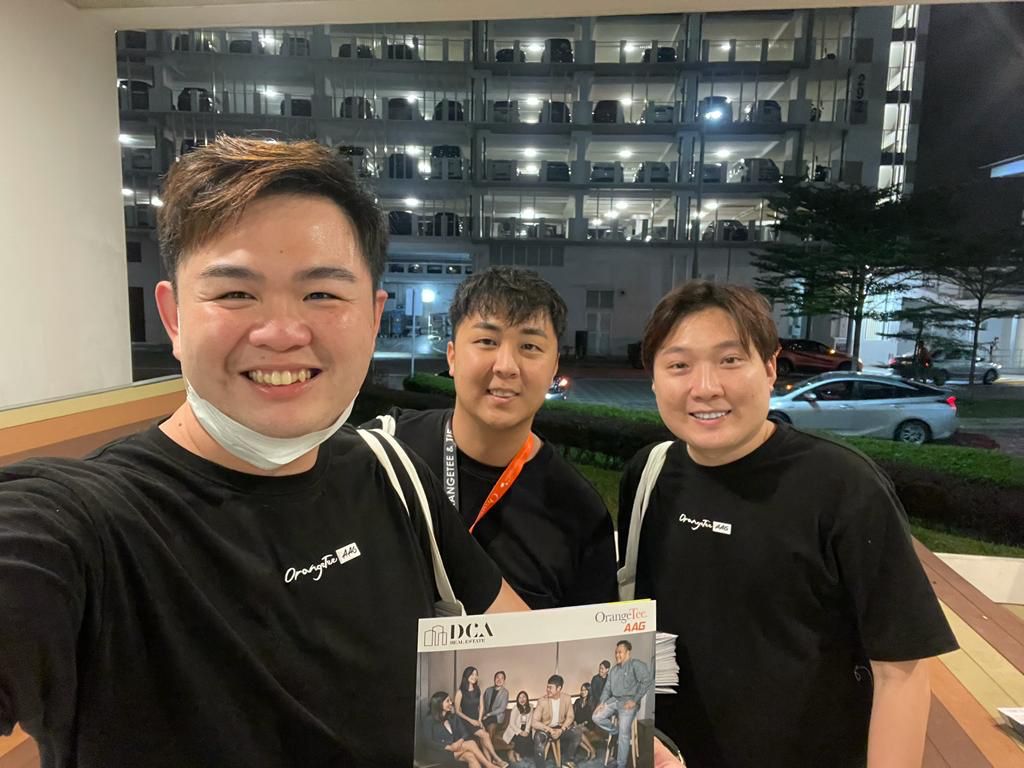 Douglas Chew and his agents doing prospecting activities
"It takes a village to raise a kid" To Douglas and Lisa, this statement holds true, especially so in real estate when it comes to grooming a rookie into a top achiever. Having both benefited from having the village of  OrangeTee leaders raising them to where they are today, Lisa and Douglas are often finding opportunities to give back to newer agents. This includes being committed to the success of their agents and raising a division with high-performing associates.
Through a well-crafted framework provided by OrangeTee AAG, which prides itself on being the agency that gives its agents an unfair technological advantage, agents from Douglas Chew Branch can be assured they have the full support and tools they need to succeed in their careers. Chief Advisory Associate Executive Director (CAAED) Lester Tan, the head of AAG has been a major influential figure in being the driving force behind all the latest cutting edge proprietary technology tools that Douglas Chew Branch leverages and harness on to marry real estate technology, data driven research and information, and soft skills to level up in their consultative approach to all of their clients as well as grooming their agents.
Setting yourself apart in a saturated market
With more than 15,000 agents in Singapore, Douglas knows the odds are not in the favour of his agents who would have to vie with the rest of the industry for leads. Having been in the industry for years, he knows having traits like honesty, sincerity and a genuine desire to help his clients will go a long way in helping his associates set themselves apart from their peers.
While a lot of agents are focused on the outcome and end point of earning their pot of gold, Douglas knows the key is in managing the process well. This is why he introduced specialised trainings to help his agents see the importance of putting their clients first. As counter-intuitive as that sounds, Douglas knew that was the surest way his agents could best serve their clients, and in return, achieve the success they aspire for in their careers.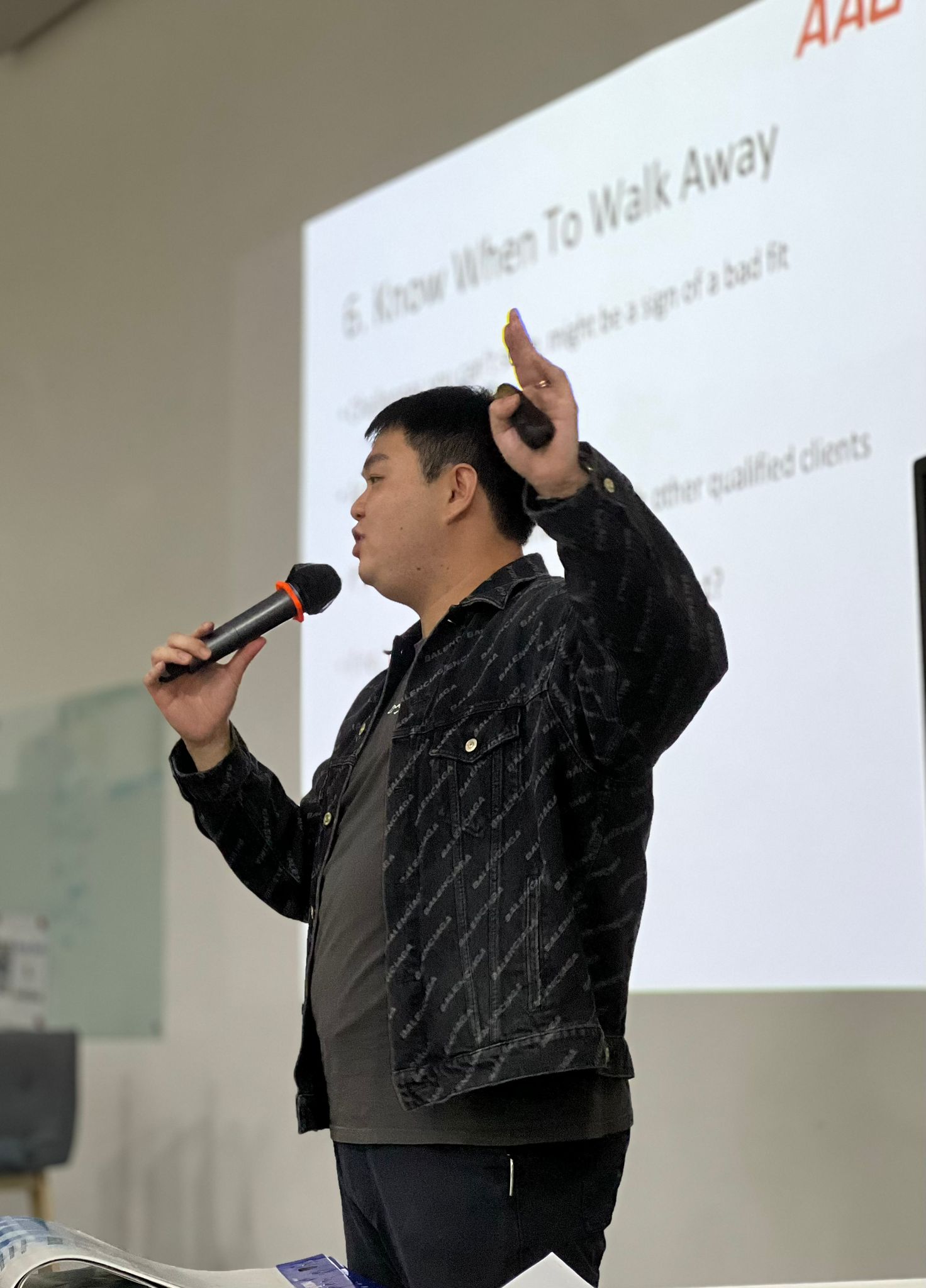 Douglas Chew conducting training to agents
This is because he firmly believes that when you put your client first and advise them based on what's best for them without regard for the impact it has on your commission, that act will build trust that will lead to word of mouth and retention among clients.
Advise for aspiring agents
Having worked their way to success, Lisa and Douglas both had wise words to share with other aspiring agents.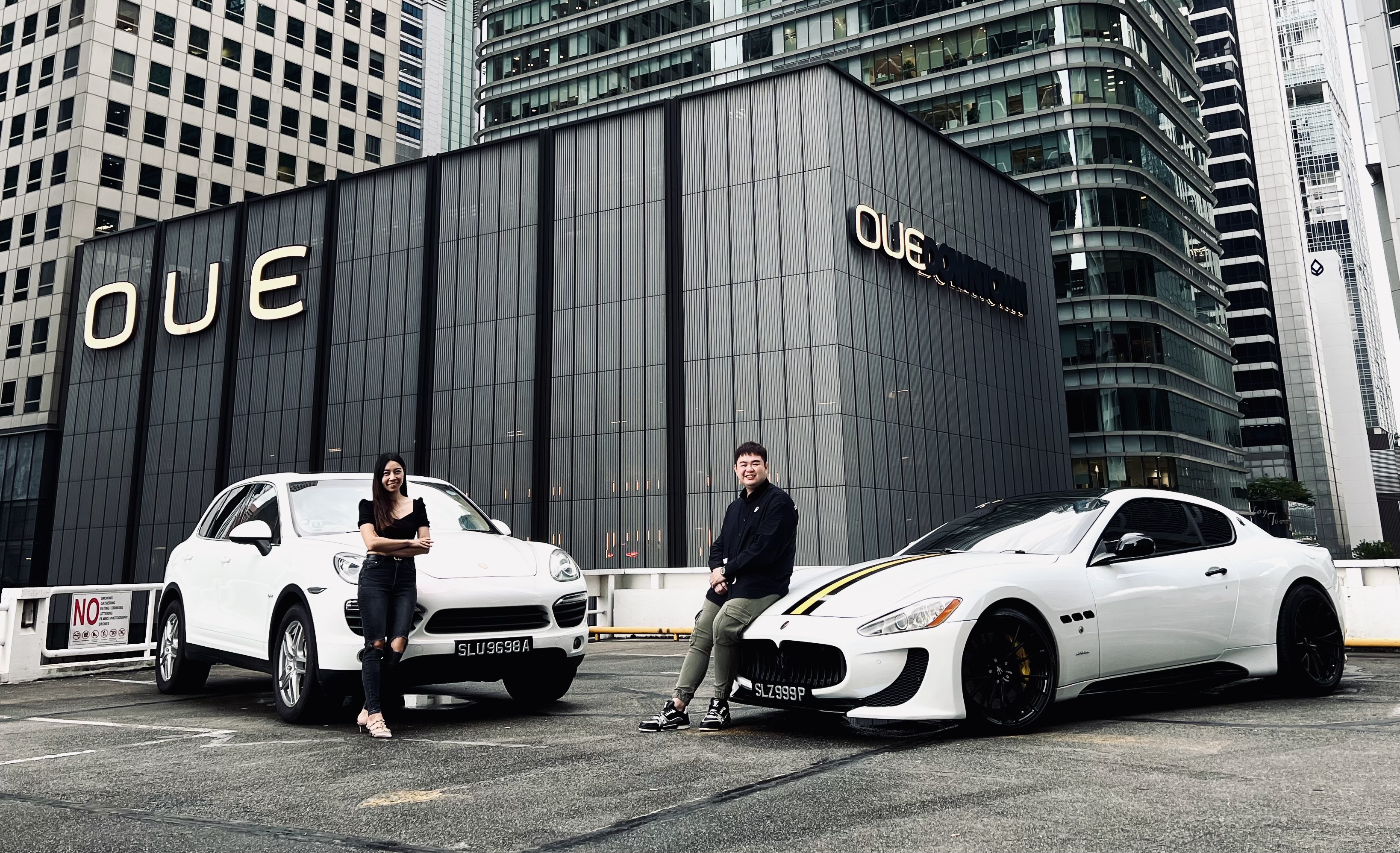 Douglas Chew and Lisa Seow attaining some of their dreams together
For Lisa, she believes in the limitless strengths and possibilities we have within ourselves. The key to unlock that is to stay motivated and not give up. This means learning how to turn mistakes into successes, and in persevering when the going gets tough. Despite the many challenges thrown her way, Lisa has never once lost sight of what got her started in the first place. That, she believed, was the reason for her success.
Douglas, on the other hand, hopes he will be able to create a legacy of agents that get better with each generation. He believes real estate is a beautiful career that holds limitless opportunities for those who are hungry and aspire for the best. His advice to aspiring agents is to enter with a ready mindset of an entrepreneur and keep your eyes focused on the goals you have set for yourself. 
If you are looking for a fulfilling career with Douglas Chew Branch, you can reach out to Douglas at  90409929 or Lisa at 88629298.
The post Douglas Chew and Lisa Seow: Building a legacy to help others soar appeared first on .