[This article has been updated with additional project information from HDB on 17 November 2020. The Nov 2020 Tampines BTO will be named Tampines GreenEmerald.]
The upcoming HDB November 2020 Build-to-Order (BTO) sales exercise will feature five projects comprising a total of 5,770 units. The Tampines BTO, Tampines GreenEmerald, is one of three projects in mature estates that will be launched.
Here's 99.co's detailed review of the Nov 2020 Tampines BTO:
Project Name: Tampines GreenEmerald
Location: Along Tampines Street 96 (new road to be created)
Classification: Mature estate
Number of units: 750
Blocks: 5 residential blocks ranging from 10 to 17 storeys in height
HDB's Estimated Completion Date: Q1 2025
Indicative price range (excluding grants):
2-room Flexi (40 sq m): $130,000 to $155,000
2-room Flexi (49 sq m): $161,000 to $192,000
4-room: $334,000 to $410,000
5-room: $460,000 to $538,000
[Updated 17 November 2020. These are the official prices.]
Introduction:
Located in the south of Tampines town bordering Bedok and near to Bedok Reservoir Park, Tampines GreenEmerald is 100 metres from the BTO site launched in the August 2020 exercise, Tampines GreenOpal (which we reviewed here).
Much of the land in the Tampines South area is previously undeveloped for housing, but this will change as the URA Master Plan indicates that this BTO project will be part of a sizeable southward expansion of Tampines town, eventually comprising more than 5,000 housing units.
Here's the site plan for the Nov 2020 Tampines GreenEmerald BTO: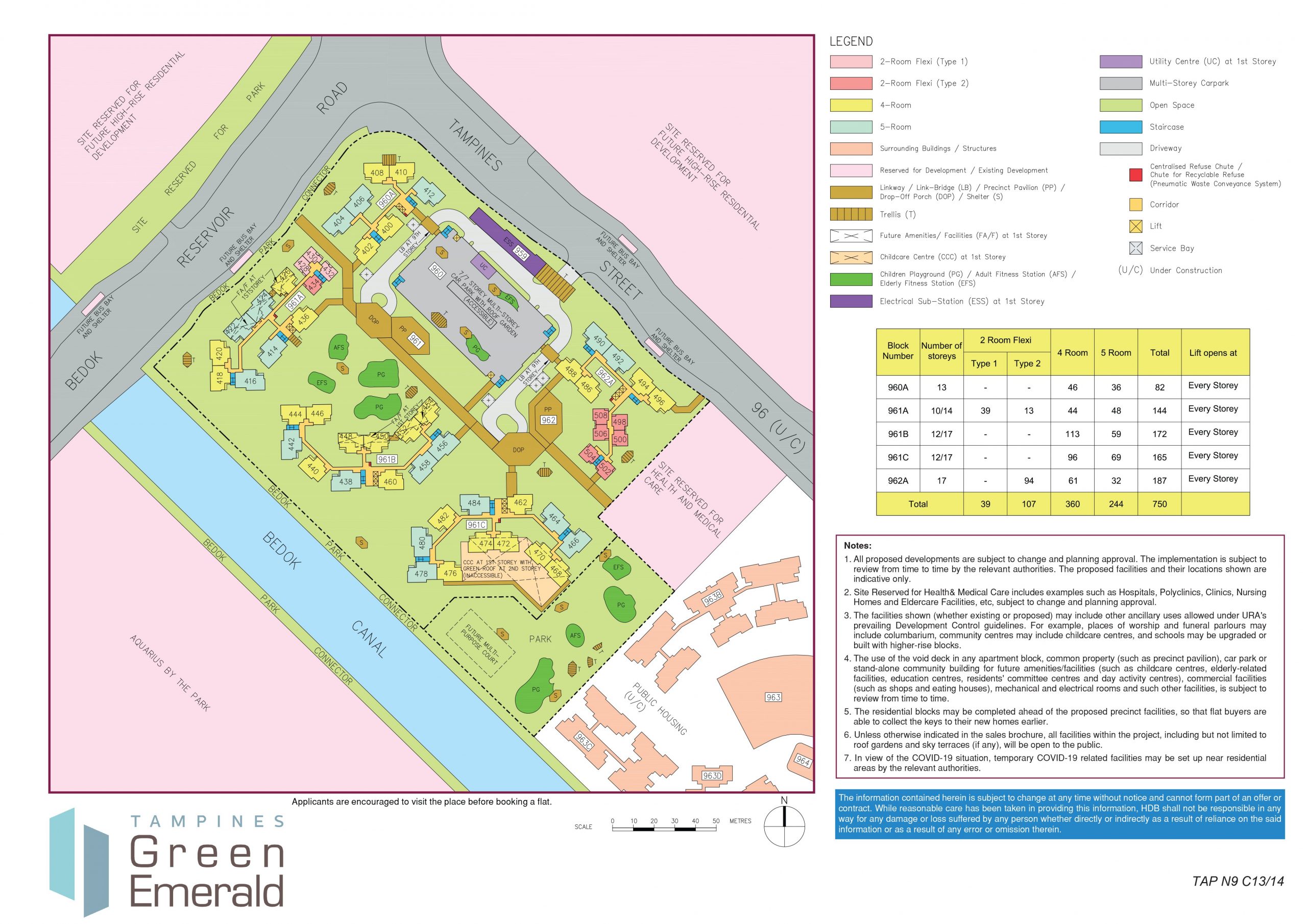 Tampines GreenEmerald is the third BTO project to be launched in the Tampines South area, following Tampines GreenGem in Nov 2018 and Tampines GreenOpal in Aug 2020. Let's look at the pros and cons of this development.
The Pros:
Tampines GreenEmerald is within walking distance to two Downtown Line MRT stations: Tampines West and Bedok Reservoir. Both are about 10 minutes' walk away. For those who feel that this is too much, there are a number of bus services along Bedok Reservoir Road to get them there in a jiffy.
The nearest neighbourhood centre at Tampines West is bustling with kopitiams, eateries, shops, a supermarket and an existing neighbourhood mall. This is conveniently accessible by a five-minute bus ride on service number 46. Not within walking distance, but still very accessible in our opinion.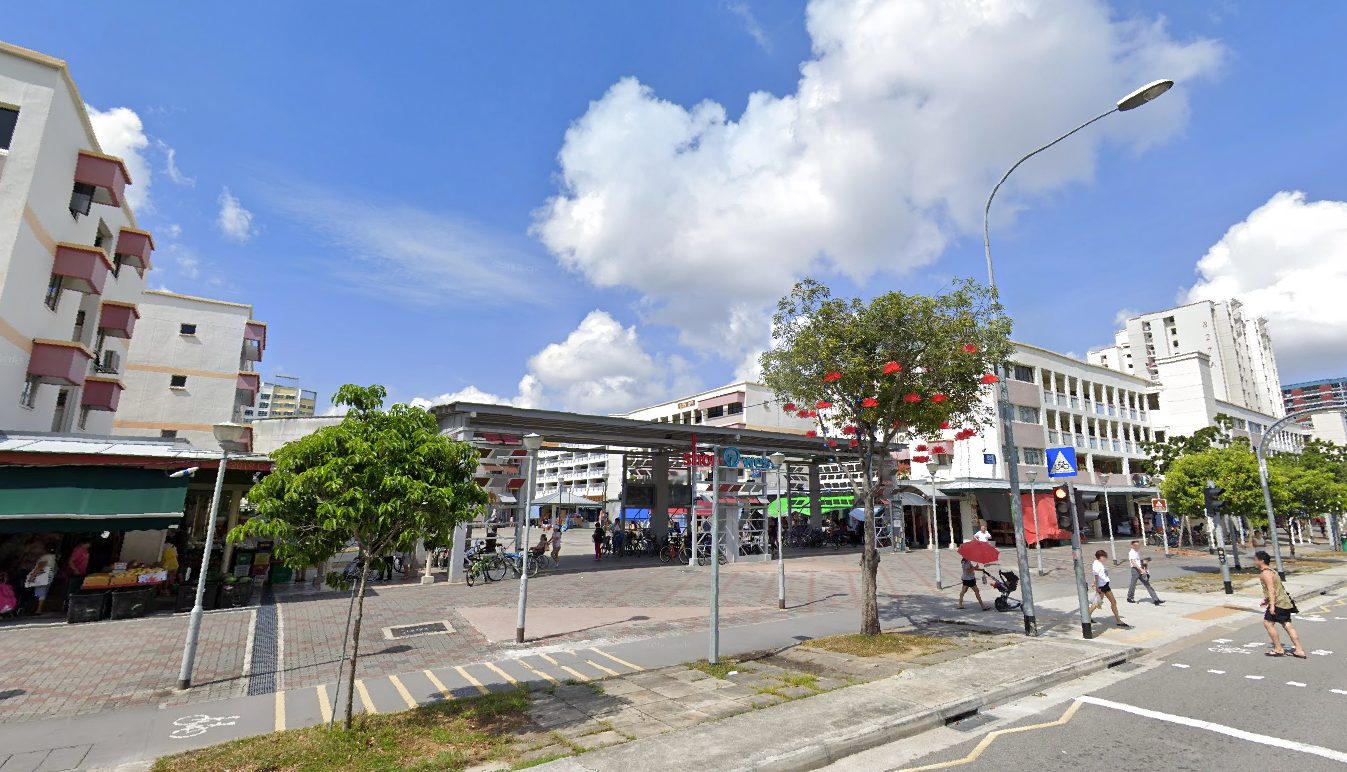 A proposed bridge across Bedok Canal will make amenities in Bedok, such as the famous 85 Fengshan Market and Food Centre, more accessible. It's still 15 to 20 minutes' walk though.
Tampines GreenEmerald is near to Bedok Reservoir Park—a picturesque recreational area that also offers activities such as kayaking and dining options. The Park Connector Network, which runs alongside Bedok Canal, will give residents a direct path to East Coast Park and beyond.
The nearby SAFRA Tampines clubhouse (one bus stop away; seven minutes) and Our Tampines Hub (three bus stops away; 15 minutes) offers additional recreational options, including swimming and futsal. There's also a library and enrichment options for children within Our Tampines Hub.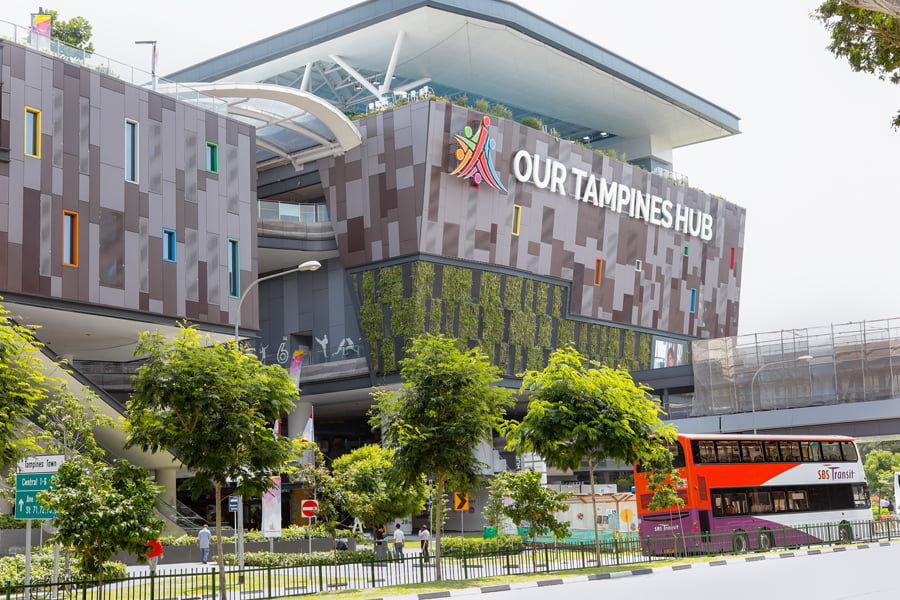 Very good schooling options. Tampines GreenEmerald is a short distance to Temasek Polytechnic, reachable by bus, on a bicycle or on foot. The site is also within 1km to FOUR well-regarded primary schools: Yu Neng Primary School, Red Swastika School, St. Anthony's Cannosian Primary School and Junyuan Primary School. St. Hilda's Primary School is just outside the 1km radius.
There are also plenty of secondary schools in the area, including Anglican High School, St. Anthony's Cannosian Secondary School and St. Hilda's Secondary School.
There will be a proposed health and medical care centre nearby. There is a polyclinic in the town centre, and Changi General Hospital is a four-minute drive away.
Residents may benefit from a future mixed-use commercial-residential development near Tampines West MRT station, which will be about a five- to seven-minute walk away. This development will offer a multi-storey neighbourhood shopping mall with daily necessities and a variety of shops and eateries, and could boost liveability and the perceived value of BTO developments at Tampines South. But it could be another decade or so before this mall is built.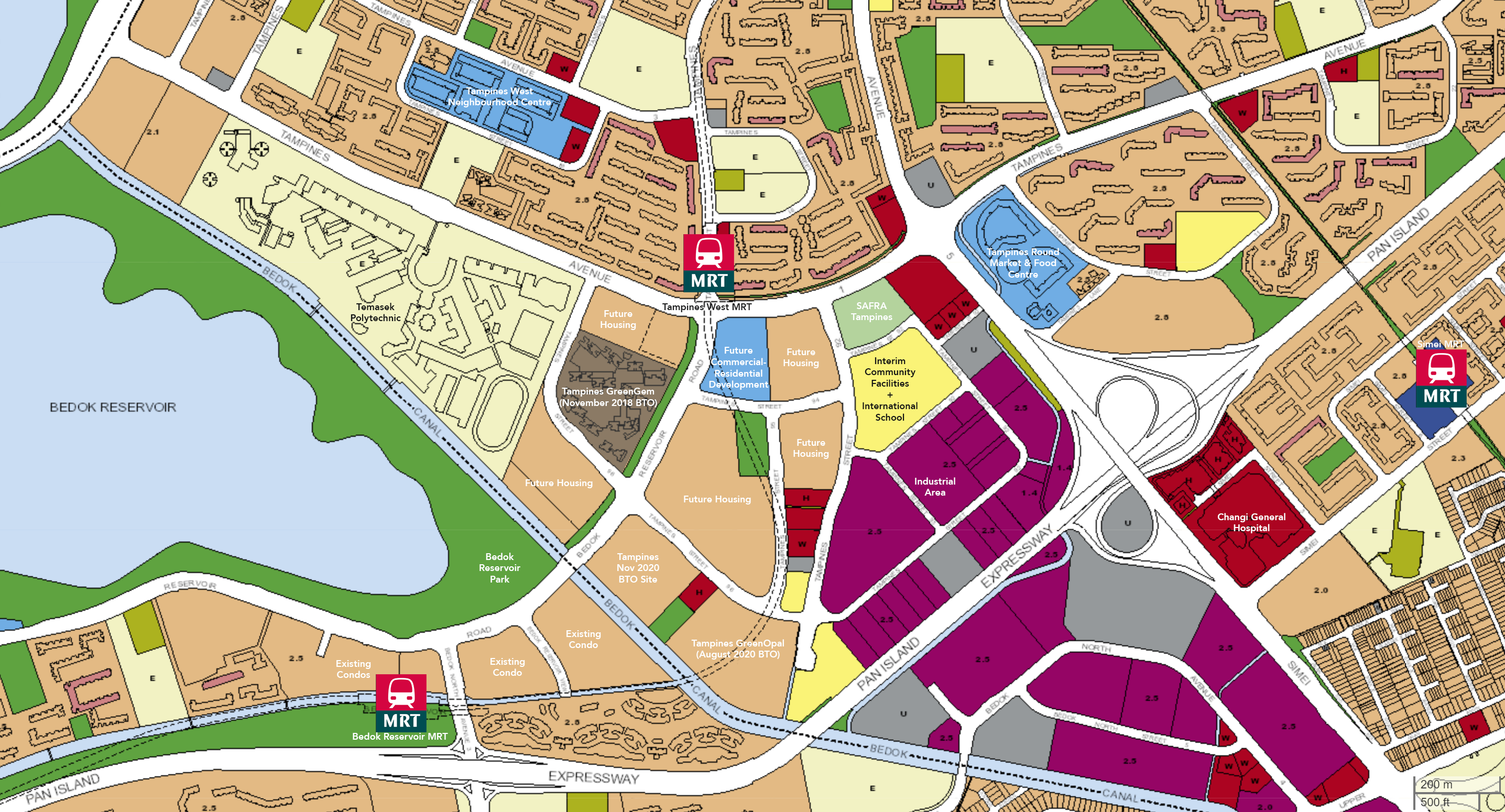 There will be a childcare centre as part of this development. Other childcare centres nearby include the one at neighbouring Tampines GreenOpal BTO. There will also be two upcoming MOE Kindergartens – MK@Junyuan near Tampines West MRT and MK@Tampines near Tampines MRT–convenient for parents to drop off their kids en route to work.
The availability of medical facilities in the area is a plus. There's a proposed health & medical centre right next door, and Changi General Hospital and Medical Centre which is a four-minute car ride/drive away.
It's not too far from Tampines Town Centre, which will take about 15-20 minutes to get to by bus. Malls aside, this is where you'll also find headquarters of important service providers such as NTUC Income, AIA, UOB, OCBC and CPF.
Those who drive/take private-hire transport will like the fact that they can get onto the Pan Island Expressway (PIE) in under three minutes, and Changi Airport/Jewel in just over 10 minutes.
Far more affordable than the other two mature estate projects, Bishan and Bidadari, in the same Nov 2020 BTO sales exercise.
Compared to the current market value of resale flats in Tampines West and Bedok Reservoir, the price for these flats appear good value-for-money, with a percentage upside in property value that could be higher than its mature estate counterparts in Bishan and Bidadari.
[Recommended article: Here's proof that BTO prices are getting more expensive]
The Cons:
Located in a non-mature part of a mature estate.
No three-room flat option.
The nearby industrial area is non-pollutive for the most part, but you'll definitely see more lorries and trucks plying the roads here.
The undeveloped residential land around the BTO site won't stay undeveloped for long. Stacks near to or facing these land parcels will have to deal with noise and dust pollution from construction work.
Having to take a bus ride for daily necessities can be troublesome. HDB has decided not to include a kopitiam and shops (e.g. a minimart) within the development, which is a bummer. There will be a lack of food options within a short walking distance for residents. (There's no kopitiam/shops in the neighbouring Tampines GreenOpal BTO either.)
Important note:
From the URA Master Plan map above, we know there's a yet-to-be developed residential land parcel across the road and directly bordering Bedok Reservoir Park. But don't get your hopes up that this will be used for BTO housing; its prime reservoir frontage means a condominium is more likely to spring up there.
It's unlikely that the pedestrian route to the nearest MRT stations will be fully sheltered, given the distance.
There'll likely be an additional feeder bus service serving the Tampines South neighbourhood, with new bus stops along the proposed Tampines Street 96, which is yet to be built.
[Recommended article: URA Master Plan for Property Buyers: How to understand it]
What else we noted about the Tampines BTO site, Tampines GreenEmerald
The maximum height of the flats will be 17 storeys.
There will be a select few stacks that have a good view of Bedok Reservoir from the higher floors. The drawback is that these will likely be southwest facing units with exposure to the afternoon sun.
Some stacks will also manage to sneak a peek at the pool of the neighbouring condo (Aquarius By The Park) across the canal. That said, a few centimetres of pool view is nothing to shout about…
Unlike the Aug 2020 Tampines GreenOpal BTO, homes in this project won't suffer from noise pollution from the PIE. There will be some stacks along Bedok Reservoir Road with moderate traffic, but these will also be part of blocks that are closest to the bus stop, so that's a decent trade off.
To get to Tampines Town Centre, where Our Tampines Hub, several shopping malls and some offices are located, it might be faster to take a bus from Bedok Reservoir Road (rather than the MRT). It's a three-stop journey that will take between 10 to 15 minutes, depending on how far away you live from the bus stop.
This will be less oversubscribed than the other two BTO sites in the Nov 2020 sales exercise (in Bishan and Bidadari), that might be a good thing for those who see the plus points of this Tampines BTO site, which there are quite a lot of.
Our verdict on the Nov 2020 Tampines BTO
Living in Tampines is associated with larger-than-life amenities. Resale flats in Tampines have great access to shops, sports facilities, a variety of food and daily needs within short walking distance, because the initial planning and development of the town in the 1980s and 1990s was superb.
The government has followed up with more amenities like new Downtown Line MRT stations and Our Tampines Hub in the past few years, and these are understandably also located in these existing population centres.
If being at the doorstep of daily necessities and a variety of shops and services are important to you, Tampines GreenEmerald probably isn't what you should be looking at, unless you're willing to wait a few years for the development of the new mall.
Nonetheless, this location ticks a big box for parents-to-be. If schools and education rank high in your choice of home, the availability of reputable primary schools in the area (four within 1km) is something that makes the pricing of this BTO very attractive.
We also feel that the proximity of greenery at Bedok Reservoir Park is a plus, and there aren't many resale three- and four-room flats that are this close to the nature spot. A kopitiam and childcare centre within the development will also benefit residents.
[Related article: Study shows: the more greenery in the neighbourhood, the higher its value]
Nov 2020 Tampines BTO: Should you apply?
If you're willing to travel a little bit for amenities, want a quieter, more tranquil living environment than the average HDB estate and want good schools near you, Tampines GreenEmerald is an excellent choice.
One more thing: From a finance and budgeting point of view, this is the only mature estate option in the Nov 2020 that's affordable for Singaporeans earning a combined household income below $5,000. If you're a couple who have just gotten out of school or just starting your career, but wish to get a BTO flat that leverages the connectivity and amenities of an established estate, then look no further.
Or, it can be as simple as how many Singaporeans love what Tampines has to offer. It's an amenity-packed town, which explains why resale flats here are consistently in demand. The big plus point for this BTO project is that you'll be right next to another great town, Bedok, so it's like having the best of both worlds!
Before you apply, check out our other Nov 2020 BTO reviews:
Bishan
Bidadari (Toa Payoh)
Sembawang
Tengah
Get ahead of the property market by following the official 99.co Facebook page!
Looking for a property? Find your dream home on Singapore's most intelligent property portal 99.co.
The post HDB Nov 2020 BTO In-Depth Review: Tampines (Tampines GreenEmerald) appeared first on 99.co.