On 19 November, homegrown property and hospitality group Roxy-Pacific announced in a bourse filing that its wholly-owned subsidiary, RL East, will acquire a cluster of 15 freehold landed properties located in Geylang for $93 million.
With frontage along Guillemard Road and within a ten-minute walk to Aljunied and Mountbatten MRT stations, the 3,450 square metre (sq m) site will accomodate a 137-unit residential development ranging from five to eight storeys in height.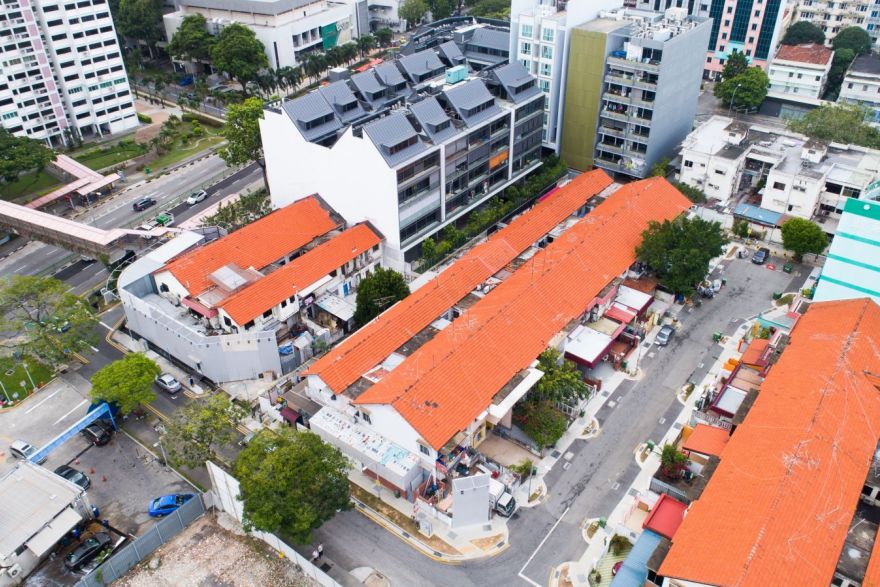 The proposed project will have a maximum gross floor area of around 10,625 sq m, including a 10% bonus area for balconies, according to Cushman & Wakefield (C&W), which brokered the sale.
Not the first to acquire old landed properties for condo development
This private deal, which is the highest in value in the year to date, is part of a growing trend of developers looking at opportunities beyond conventional en bloc and Government Land Sales (GLS) deals.
These deals are mostly centered upon properties in the East of Singapore, where the abundance of ageing landed housing on freehold land—such as within Geylang and Telok Kurau—have proved to be fruitful hunting ground for boutique developers seeking out smaller plots of land for condo development.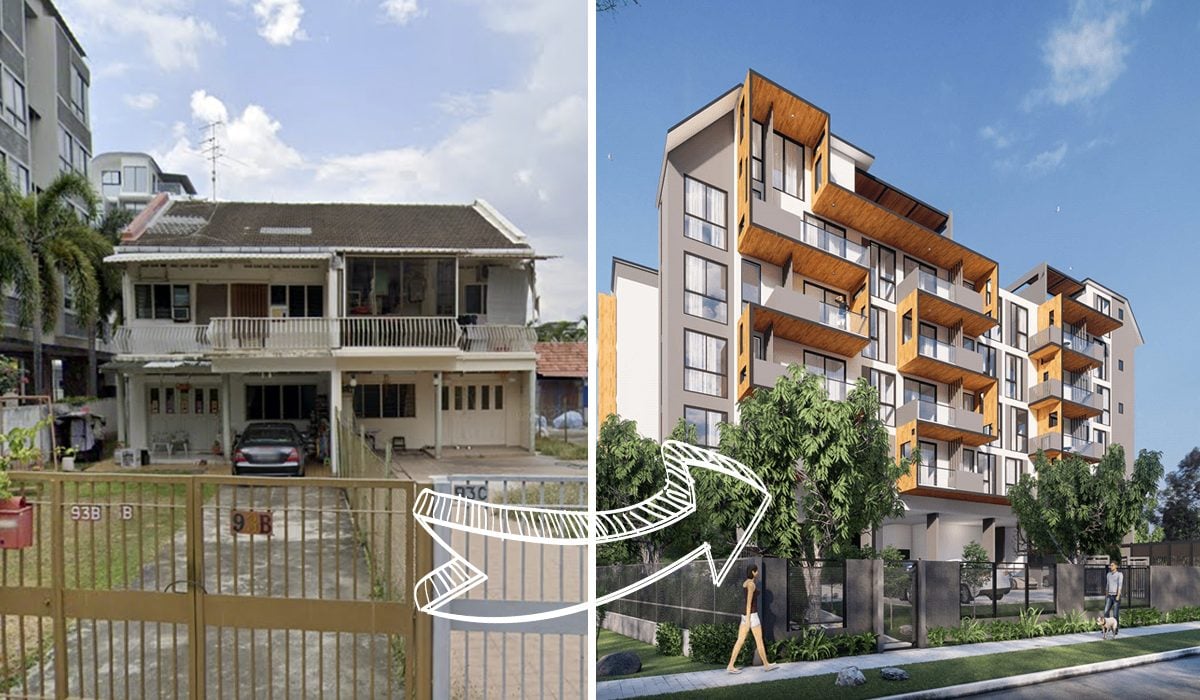 Why are deals involving old landed properties proving more popular among condo developers right now? Here are the reasons:
Reason #1: Willing sellers
For the Roxy-Pacific deal, the site was initially put up for sale in Q1 2018 at an indicative price of $99 million. The fact that the developer managed to close the deal at a discounted price of $93 million, despite a 11.2% rise in overall landed home prices from Q1 2018 to Q3 2020, indicates that there are owners out there who are willing to listen to offers lower than what they might have initially hoped to receive.
On the same week, Propnex also announced that three freehold landed homes in Telok Kurau will be put up for collective sale via tender at a reserve price of $25 million, or $902 per square foot per plot ratio (psf ppr) after factoring in a 7% bonus area for balconies. This is 17% lower than the $1,086 psf ppr that homegrown developer Quek Hock Seng paid for a similar site in the same estate in 2018.
So, what could be the reasons why sellers are so open to offers for their freehold properties? A key factor is obviously age. Many of the these landed properties are more than 40 years of age and are saddled with increasing maintenance costs that make the property costly (and often beyond their financial means) to upkeep, especially if the owners are themselves ageing and have trouble tending to the home.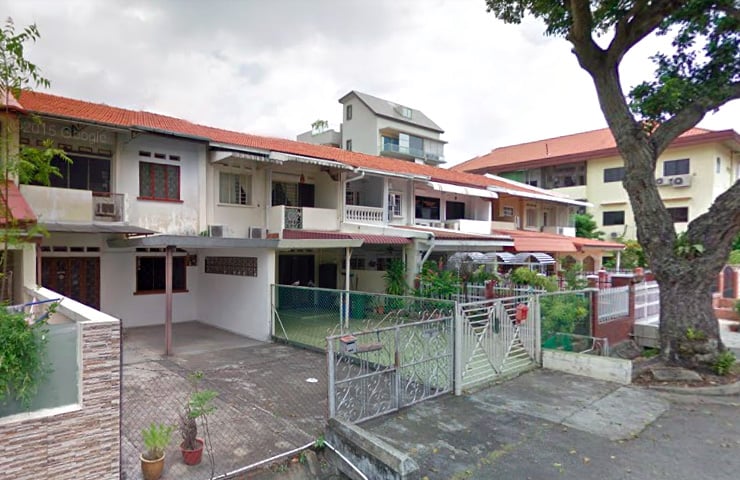 Another key factor is that subsequent generation owners (or owners-to-be) of these landed homes have little desire to inherit such an asset, which because of its deteriorating condition will surely become a liability. Encashing physical property is the most expedient way, upon the demise of the original owner, to distribute assets among the beneficiaries.
But why do we see unrelated owners of adjacent landed homes agreeing to a sell together to a developer? Well, the reason for owners to come to a consensus is because a combined sale of their homes to developers will typically fetch a 30 to 50% higher price than what the owners would have gotten if they were to sell their homes separately.
Reason #2: Better financial viability, compared to en bloc condo deals
Remember the en bloc fever of 2017 and 2018? After the government announced additional cooling measures in July 2018, reduced buyer financial ability meant that many of the developers who won their collective sale bids at top-dollar prices had to settle for razor thin profit margins.
Many developers have learnt their lesson. Out of the ten or so attempted en bloc sales so far this year, only one (Yuen Sing Mansion in Geylang) has been a success.
The issue with attempting a collective sale of a condominium/private apartment lies with getting the 80% of owners to come to a consensus regarding the reserve price, which is the minimum price they can accept.
To meet the 80% requirement, the en bloc sales committee is often forced to raise the reserve price multiple times to convince more owners to sign on the dotted line before the site can be put up for tender.
[Recommended article: En Bloc Potential: 7 Reasons Why a Collective Sale Tender Fails]
Even in a low market, such as in the aftermath of the additional cooling measures, many owners stick to their guns, demanding a high price that's out of sync with market sentiment. These owners, which may not even have the genuine intention to sell, render the en bloc exercise a meaningless pipe dream.
Developers know en bloc reserve prices are often inflated, which isn't an issue during a property bull market like 2017. Currently, however, we are seeing developers distance themselves from en blocs, and adopt a 'bargain hunter' or 'value seeker' mentality that naturally turns their attention toward ageing landed properties.
Such a mentality is perfectly in sync with the unique market situation we find themselves in right now: a subdued economy with latent buyer demand and low interest rates keeping property prices buoyant. This environment makes developers opportunistic in a super-cautious sort of way—wanting to capture that pool of prospective buyers but aware that one wrong bid could spell their doom.
The best part? When developers go bargain hunting, buyers may also benefit from a more competitive launch price.
#3: GLS sites usually too large for boutique developers
Another reason why we are seeing smaller homegrown developers snapping up old landed properties: Government Land Sales (GLS) for private homes released by the government are often too large in land area and out of their financial reach of these developers. (Residential GLS sites with small land area are usually for high-rise, high-density condos which are also costly to build.)
Smaller homegrown developers such as Macly Group and SGX-listed Roxy-Pacific typically seek to build projects under 200 units, because their ability to obtain financing from lenders are limited by their scale. Anything beyond a $100 millon loan will be a stretch to obtain.
Not only are bigger projects costly to build, they are also costly to sell. Smaller developers' also lack appetite for developing large, high-density sites because the marketing budget for big projects are considerably larger. Manpower is also an issue; the CDLs of Singapore have full-sized marketing teams, whereas small developers only have two or three marketing staff and rely on property agents and external public relation firms to get the word out, which is usually sufficient for small scale projects.
That being said, smaller developers do bid for GLS sites, often as a consortium with a second developer. But the reality is that their bid amounts they put in are often on the conservative side (likely because they are aware of their organisational limitations). As a result, they often find themselves outbid by bigger players, who have deeper pockets and can leverage economies of scale.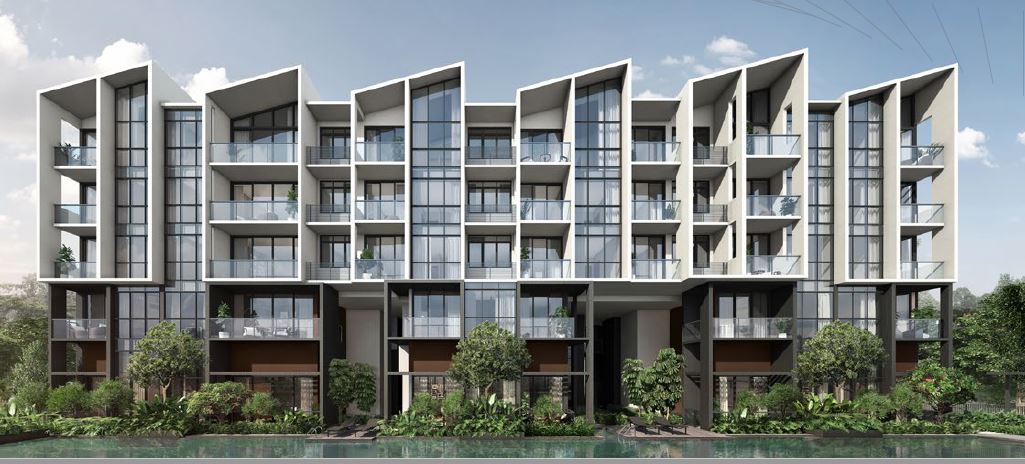 [Recommended article: Why this Tanah Merah condo site attracted a bidding frenzy]
#4: Proof of buyer demand for condos on former landed sites
About 200 metres from the Roxy-Pacific site is a similar plot formerly consisting of five terrace homes, which were purchased by developer Macly Group in 2018. In their place is Noma, a 50-unit that saw 66% of units snapped up during the early bird sales weekend in August this year.
This is also the second time that Roxy-Pacific had purchased landed property along Guillemard Road following Arena Residences, which was launched in November 2018 and has since sold an impressive 90% of its 98 units despite the additional cooling measures.
The performance of Noma and Arena Residences is encouraging for any developer looking to follow in their footsteps, especially within the rapidly transforming District 14 where there is significant upside from the rezoning of Geylang and the up-and-coming Paya Lebar regional business district.
[Recommended article: The FULL list of 2020 New Launch Condos in Singapore (+ Analysis)]
Other than old landed properties, smaller developers have also been on the lookout for old, non-conservation shophouses for redevelopment into condos. An example is Tedge by Macly Group, a 42-unit development located at the junction of Telok Kurau Road and Changi Road on land formerly occupied by a row of shophouses.
All said and done, buyer demand for compactly-sized condos is still highly dependent on the location of the project, which explains why developments along Guillemard Road are selling faster than those at Telok Kurau. But as long as the overall price point for these compact, newly launched condominiums remain competitive versus larger projects with more extensive facilities, developers should have little issue selling all the units and bagging a decent profit within the stipulated five-year timeframe.
Yay or nay to boutique condos? Let us know in the comments below.
If you found this article useful, check out Condo developer beats ABSD with fire sale, sells all 16 units in 3 days and 3 Property Hunting Secrets that Expert Investors Use
Looking for a property? Find your dream home on Singapore's most intelligent property portal 99.co!
The post Homegrown condo developers are snapping up old landed properties. Here's why appeared first on 99.co.