Property portal 99.co presents the following weekly property news roundup for the week of 10 to 16 October:
#1: September HDB and condo rental volumes up nearly 50%
The phased opening of Singapore's border with Malaysia since 17 August has had a dramatic impact on HDB rental volume, as Malaysian workers returned to Singapore.
In September 2020, the number of rental transactions increased by 49.7% from 1,076 units in August, to 1,611 units in September.
For HDB flats, the increase in rental demand can be observed in areas around industrial estates such as Jurong, Woodlands, Admiralty, Eunos and Ubi.
At the same time, rental volume for condominiums alse rose by 49.1% from 2,852 units in August, to 4,252 units in September.
From the lows in May 2020, rental volume for condos in the Core Central Region (CCR) rebounded most strongly, followed by condos in the Rest of Central Region (RCR) and Outside Central Region (RCR). This is according to preliminary data from 99.co.
Industry experts observed that, while the increase in rental volume is encouraging, many of the rental contracts inked in September may have shorter leases. They also anticipate that the rental market will continue to remain soft due to travel restrictions and a weaker employment climate.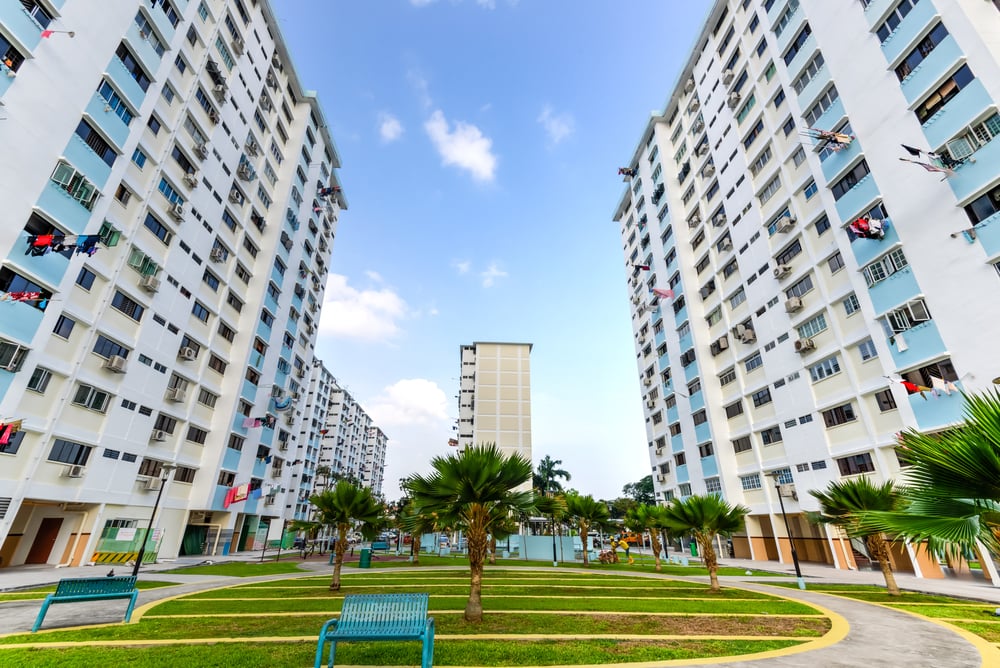 #2: Monthly new launch condo sales hit two-year high in September
Sales of newly launched private homes (excluding executive condominiums) have increased for a fifth consecutive month, reaching a two-year high in September with 1,329 sold.
This is a 5.6% more than the 1,258 units sold in August. On a month-to-month basis, the last time new private home sales exceeded September's figures was in July 2018 with 1,724 units sold.
Back then, the high number of units sold was triggered by the government's sudden announcement of additional cooling measures, which are in place to this day.
On a year-on-year basis, the September sales were 4.6% higher than the same month last year, when developers sold 1,270 units.
Looking ahead, experts agree that the URA clampdown on developers reissuing an option to purchase to the same buyer of the same unit may dampen sales in the coming months as buyers may be deterred from committing prematurely.
Meanwhile, the number of resale condominium units sold rose marginally by 0.4%: from 1,281 units in August, to 1,286 units in September. Despite there being fewer resale units sold as compared to newly launched units, the September figure marks the highest resale volume for non-landed private homes since May 2018.
The possible contributing factor to the increase of condo resale volume may be own-stay buyers starting to re-enter the market as the economy recovers from Covid-19. These buyers may also prefer completed resale units to uncompleted developer-sold units, because of uncertainty regarding the completion date of these homes due to Covid-19 construction delays.
#3: Mediacorp puts up plump landed site for sale
Mediacorp has announced that the seven-hectare site of the former Caldecott Broadcast Centre on Andew Road has been put up for sale by public tender, five years after it moved out of the premises.
It said that the Urban Redevelopment Authority (URA) has granted permission for the redevelopment of the leasehold hilltop site. URA's approval would allow developers to build 67 two-storey bungalows with a minimum land area of 800 square metre per house.
Mediacorp has also applied to the Singapore Land Authority to top up the lease of the land from its current 73 years remaining to a full 99 years. The gross land value for the redevelopment is expected to exceed S$400 million, after factoring in the differential premium and lease upgrading premium.
The new bungalows are expected to be priced between S$11 and S$14 million.
Interested in more property-related news? Follow us on our Facebook page!
Looking for a property? Find your dream home on Singapore's most intelligent property portal 99.co!
The post News Roundup: Robust HDB and condo rental volumes in September appeared first on 99.co.