City-fringe living with nature at your back.
In a cosmopolitan city like Singapore, it can be hard to slow down and take a breather. Even moments for self-care need to be carefully pencilled in, between meetings and rushed meals. To create a sanctuary for slower living, developers Hoi Hup Sunway was inspired by 'ki', a Japanese phrase that can be represented through four different words, each encapsulating a unique concept: Good intentions, nature, self-care and living well.
Hence, the development that it inspired prioritises restfulness and quietude at its forefront. Ki Residences at Brookvale – Hoi Hup Sunway's 660-unit condominium located between the picturesque Sunset Way and Brookvale Drive – is enveloped by a luxuriant forest, but isolated it is not.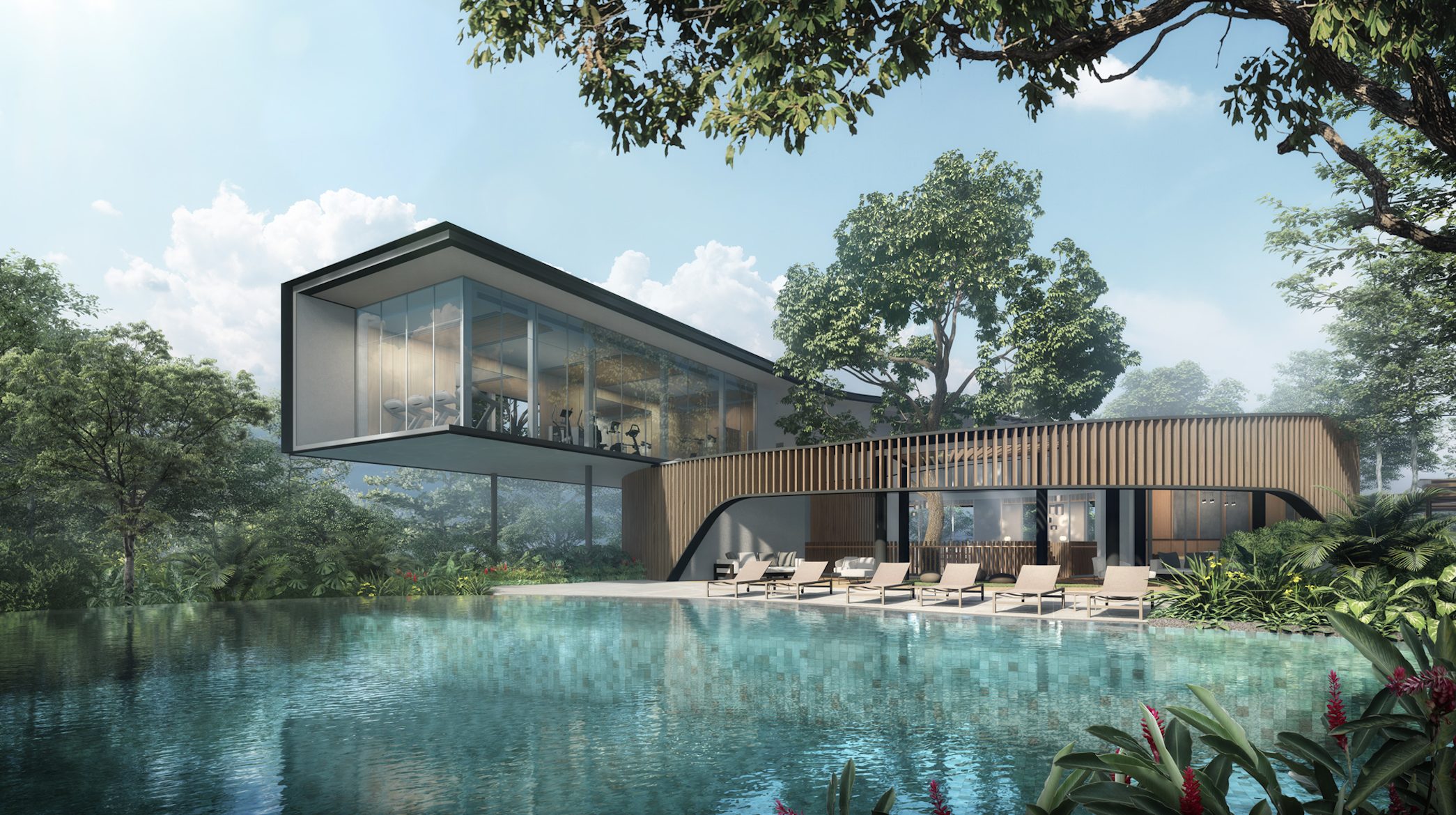 Elegant, nature-inspired grounds
The development is an ode to the expansive grounds and greeneries that surround it. Its residential blocks are laid out in a single row, both to maximise unobstructed views and provide its residents privacy. Within, stone finishes and natural textures create a welcoming ambience. Inspired by nature and Japanese art, fluid lines and organic shapes throughout the sprawling 340,000 sqft grounds exude a sense of softness and relaxation.
Ki Residences at Brookvale features 50 facilities, some of which were designed around existing mature trees that reside on the grounds. For instance, the Clubhouse features a conserved heritage Ficus tree that adds a majestic touch to the interiors.
There are a number of facilities that allow residents to experience the sights, sounds and textures of nature. Both the bamboo garden and amphitheatre lawn are idyllic places to meditate in, while those looking to enjoy the evening breeze can explore the elevated walkway that overlooks several water features and pools.
Family time can be spent at the glamping deck, visiting one of the community farming plots or frolicking at three different pools that accommodate toddlers and children. Kids can have their fair share of fun, too, with a play area that features climbing mounds, boulder walls and a trampoline.
Prefer solitude? Spend a few hours at the spa facilities, which include a water therapy area and steam room. These overlook a calming rock pool that will put your mind at ease. There's also a hydrotherapy pool designed to relax aching joints.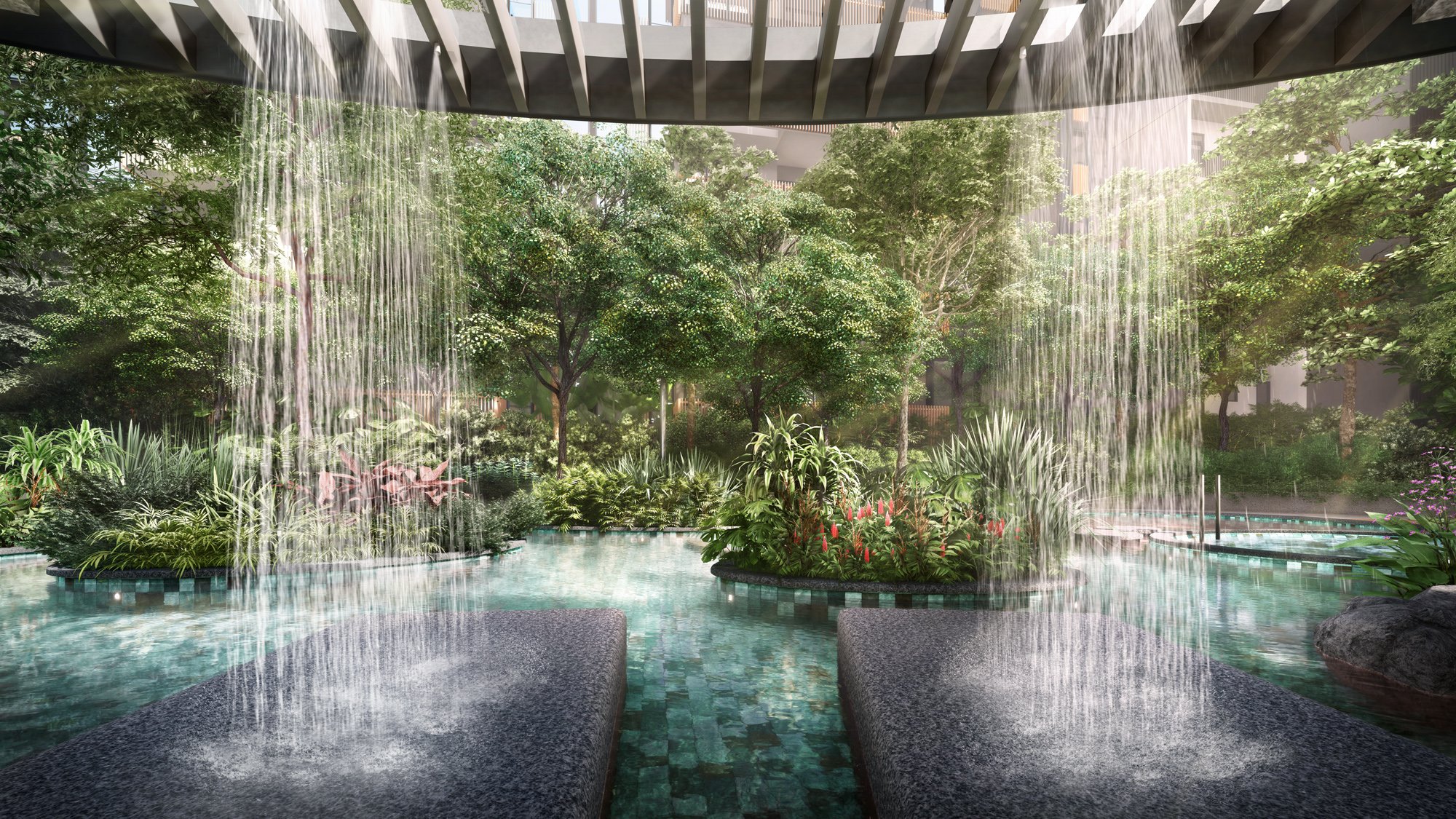 On occasions you need to host guests, book the function room or private dining room. The former is ideal for cocktail receptions with floor-to-ceiling windows that look out to the picturesque surroundings.
The latter, an elegant all-wood room equipped with cooking appliances, allows an intimate dining experience. It even has a walk-in cellar that holds up to 2,000 bottles. Guests can retreat to the media room or library to relax.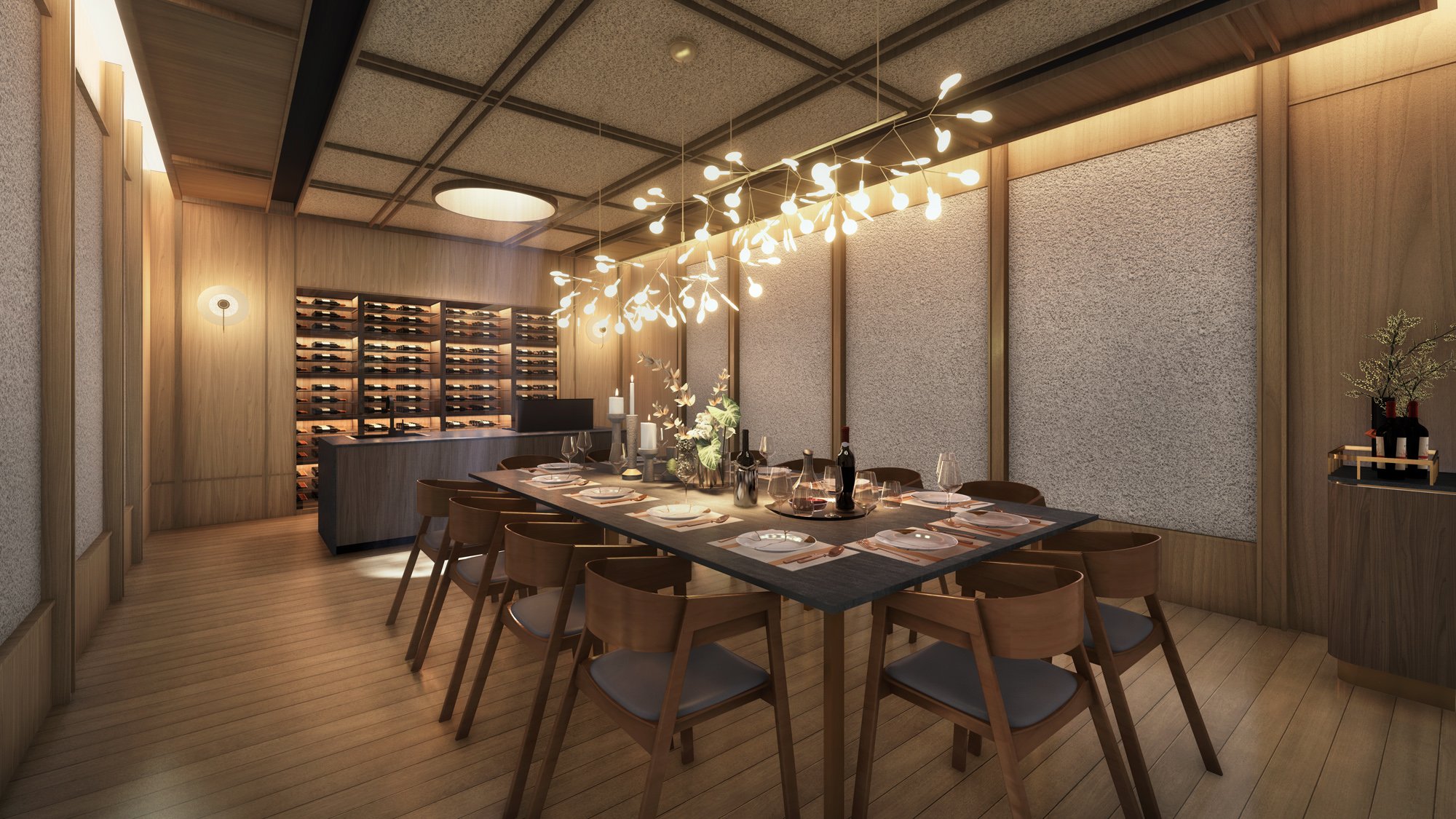 Sophisticated homes designed for families 
Ki Residences at Brookvale features two types of apartments: Signature Series and Luxury Collection. The homage to nature extends into these homes too, with each unit boasting Juliet balconies that invite the outdoors in. The almost north-south orientation also means residents can take in the breeze and enjoy cross-ventilation in their homes, without taking on the morning or evening sun.
The Signature Series comprises two- to three-bedroom units with porcelain floor tiles. These units boast kitchen fixtures by Bosch and Samsung, as well as bathroom ones from Laufen and Hansgrohe.
The Luxury Collection, on the other hand, comprises four- to five-bedroom units and are designed for multi-generational families. These boast a living area with sleek marble flooring, with Type D3 and E units featuring walk-in wardrobes and a full-sized bathtub. Five-room units come with private lifts.
These homes also come with both wet and dry kitchens, which have been outfitted with wares from De Dietrich and Samsung. This includes two refrigerators, a wine chiller and a dishwasher – everything you need to host family dinners and casual gatherings. Additional features, such as a dishwasher and a luxurious his-and-her bathroom vanity, are exclusive to five-room units.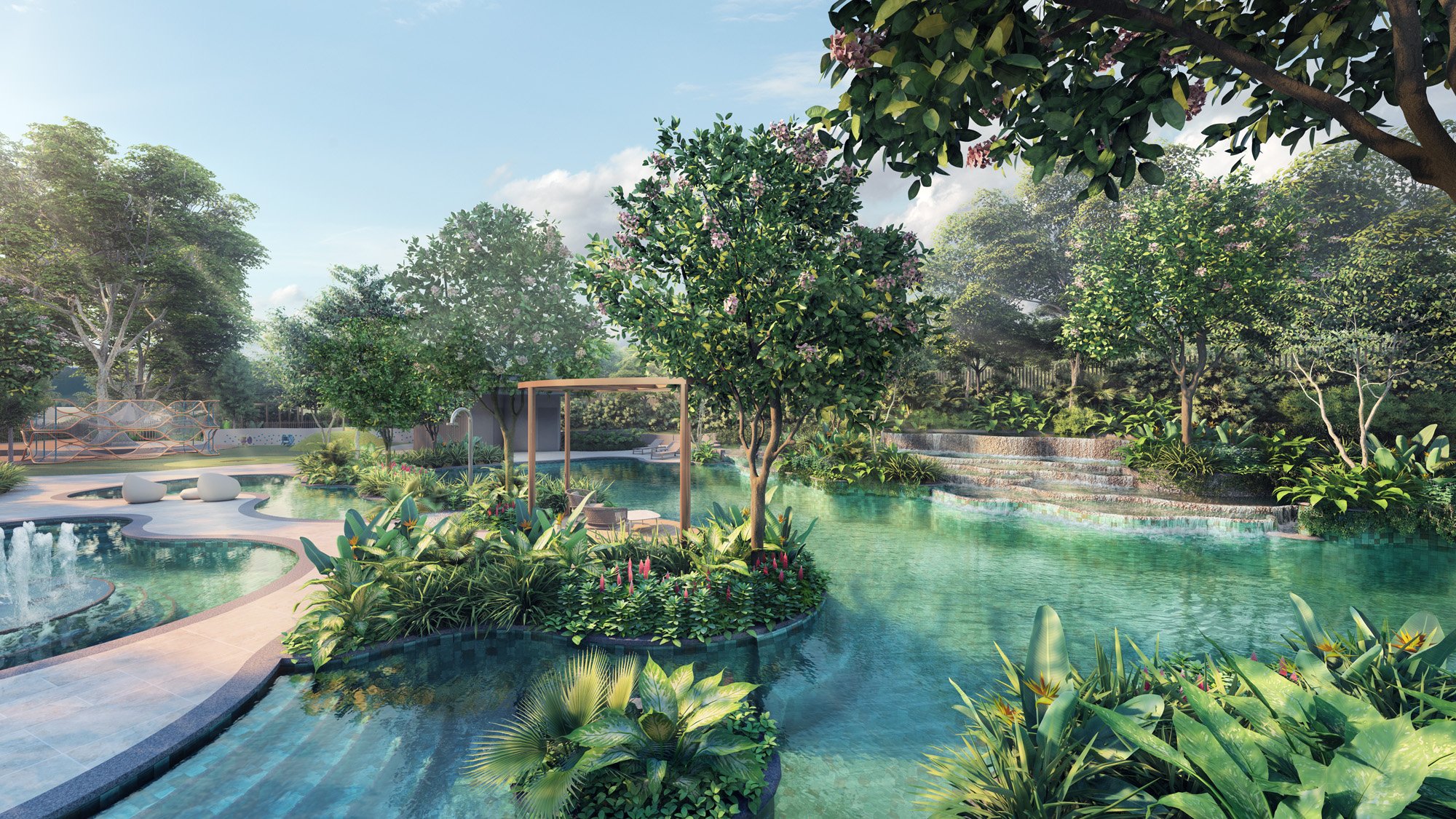 All units come with a store room; homeowners can choose to use it as storage space or transform it into a dedicated space for their beloved collectibles, sneaker collection, or even a pantry. Each unit is also equipped with a smart home system, with the ability to control conditioners and front door access via a smartphone.
The spacious units range from 65 sqm (700 sqft) to 208 sqm (2,239 sqft). Two-bedroom units are priced from S$1,238,000 while three-bedroom units start from S$1,428,000. Three-bedroom apartments with utility room start from S$1,905,000, while four-bedrooms with utility room start from S$2,150,000.
Sunset Way: Excellent connectivity and amenities 
Despite its private and tranquil location, Ki Residences at Brookvale remains well-connected. It is walking distance to popular eateries in Sunset Way, such as French bistro Summer Hill, as well as a short drive to both upscale and local fare in Dempsey Hill, Holland Village and Beauty World Food Centre. Grocery shopping will be a breeze, with Cold Storage just a three-minute drive away.
There are plenty of reputable schools in the area, too. This includes Brighton Montessori Sunset Way, Raffles Girls Primary, Bukit Timah Primary School, Pei Hwa Presbyterian, Henry Park Primary School, Nan Hua High School, Hwa Chong Institution and the National University of Singapore.
As business hubs like Buona Vista and One-North are also close by, residents can drop their children off at these schools and head to work in under 15 minutes. Simply get onto the nearby PIE and AYE via Brookvale Drive, a new road at the end of Sunset Way linking to Clementi Road – built by Hoi Hup Sunway themselves. To enhance the connectivity of the area, the 650m road has a bicycle lane with luxuriant trees that offer shade.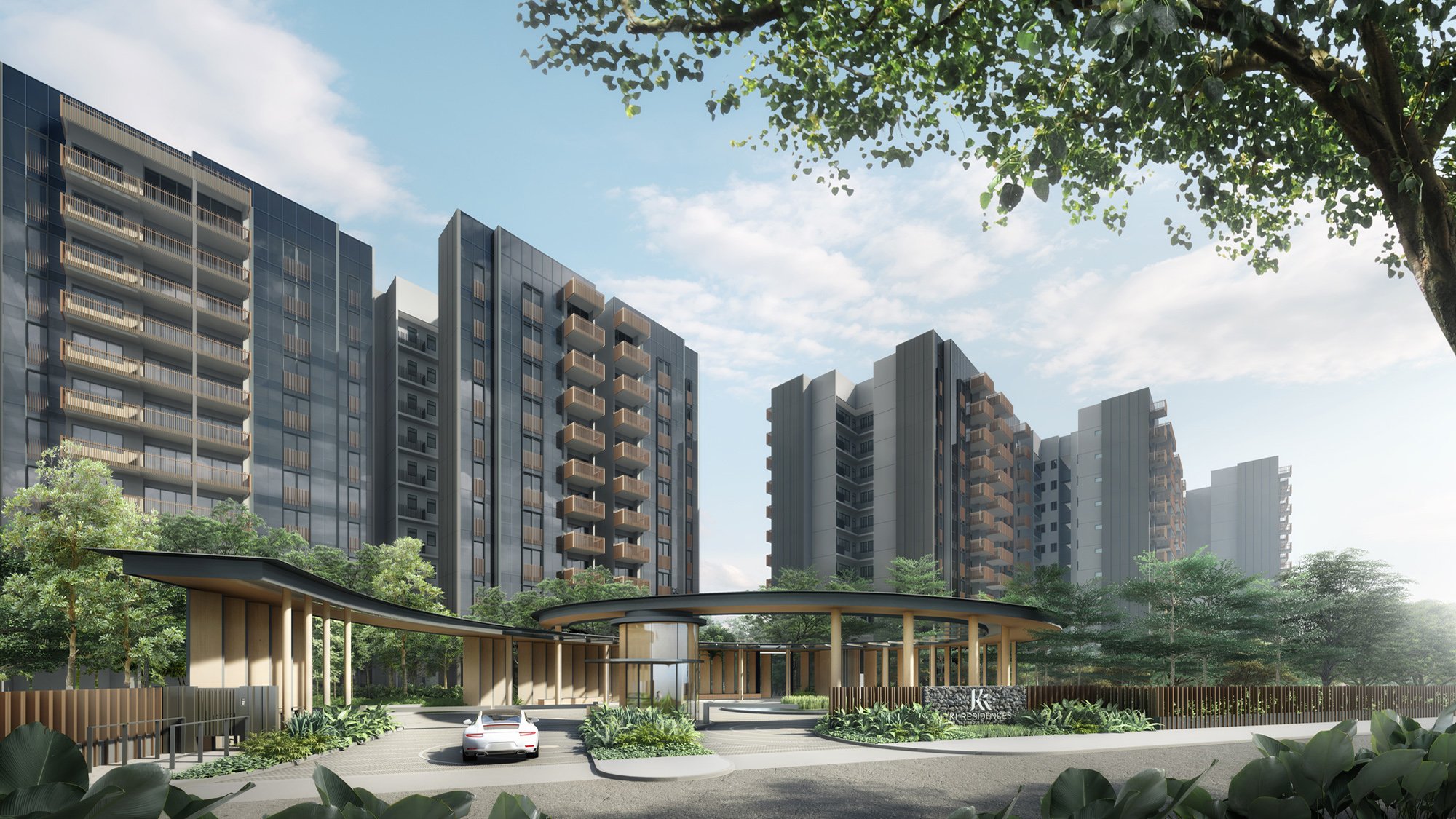 There is also a shuttle bus service to Clementi MRT that will be free for residents for the first year, then partially funded for the next three. The service will stop along the Sunset Way estate, benefiting the condominium residences and their neighbours in the vicinity.
Beauty World and King Albert MRT stations are close by; the former will soon feature an Integrated Transport Hub (ITH) and is a walking distance to a library and hawker centre, while the latter will be accessible via the upcoming Green Corridor.
Homeowners can also look forward to the upcoming Cross Island MRT line, which is expected to run under the Central Catchment Nature Reserve and pass through Clementi and West Coast come 2030.
To learn more about Ki Residences, make an appointment to visit the sales gallery at enquiry@hoihup.com or visit kiresidences.com.sg
This advertorial was produced in partnership with Mediacorp Brand Studio.
The post Ki Residences at Brookvale: A well-connected haven appeared first on 99.co.