Like a scratch-and-win card, the Urban Redevelopment Authority (URA) throws up some blockbluster surprises every six months when it announces new condo sites as part of its Government Land Sales (GLS) programme. For the first half of 2021, a pair of new sites that URA announced at Buona Vista is a potential property goldmine. Here's the lowdown:
URA rezoned Buona Vista condo sites before release
The Buona Vista condo sites, up till last month, were originally intended as 'White Site' mixed-use developments, which according to our guide are higher-value mixed-use developments. On 20 November, URA officially rezoned the land parcels as residential-only sites.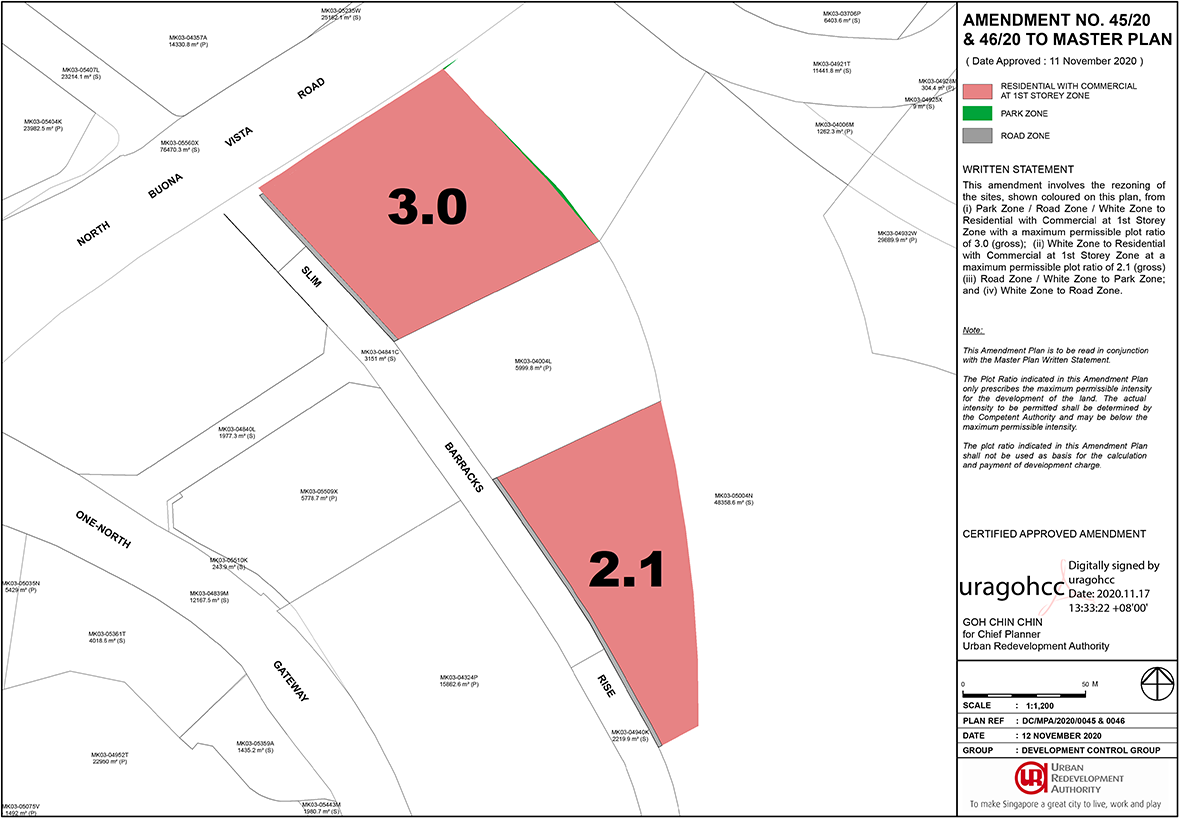 Rezoning these two Buona Vista sites seems a logical move, considering the potential long-term shifts in work patterns after Covid-19, not to mention the fact that the recovering economy will could spell less demand for white sites.
Moreover, there are other white site developments currently under way in the Buona Vista area, such as Rochester Commons. Right next to the condo site is also a yet-to-be-released, 165-unit condo called One-North Eden, as well as One-North Residences, a 405-unit, 99-year leasehold condo completed in 2009.
So it's clear that URA intends to build up a residential enclave at the heart of the Buona Vista regional business district. The 3.0 plot ratio, 0.79 hectare site that's slated for 2021 will have an estimated 265 units, whereas the smaller 2.1 plot ratio, 0.59 hectare site will have an estimated 140 units. There will be an total of 979 condo units when all four plots are built up.
The appeal of the two Buona Vista condo sites released for 2021
Obviously, a residential property within a regional business district, especially one that focuses on technology and biomedical innovation, is always going to be sought after.
Aside from being within the Buona Vista and one-North catchment area of high-value jobs, there's also the proximity to Buona Vista MRT interchange and amenities such as Rochester Park (soon to be Rochester Commons), The Star shopping mall and Buona Vista MRT.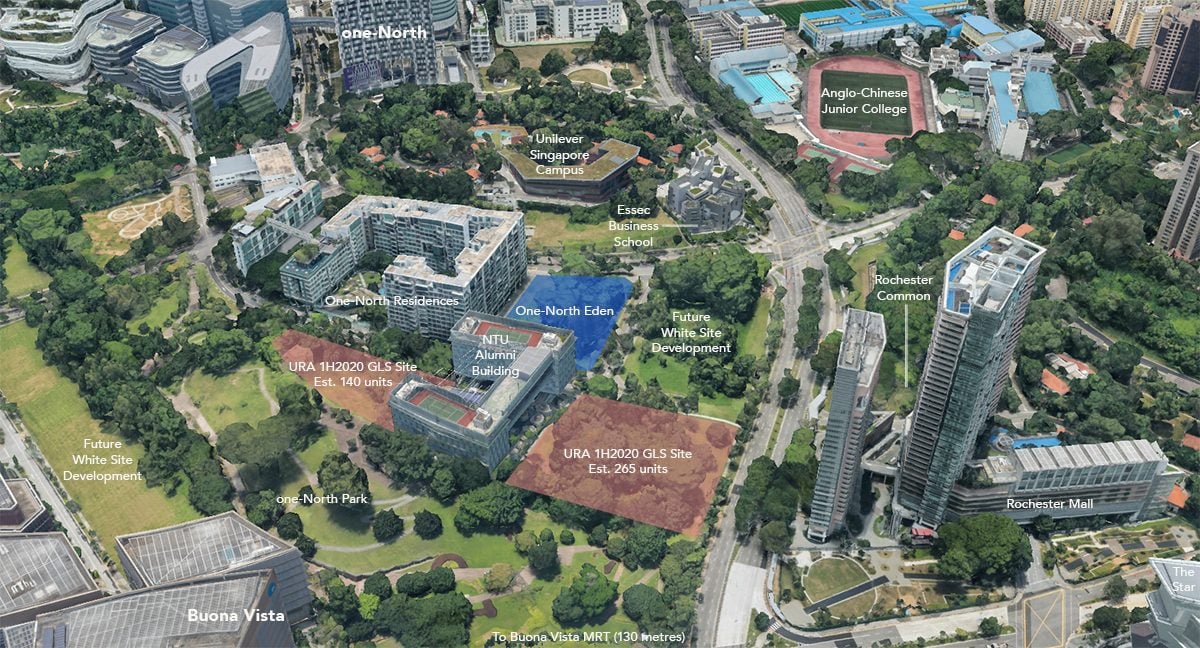 In fact, the MRT station entrance is only a three-minute walk from the larger of the two sites. The smaller site is a six-minute walk away. Other high-value amenities nearby include the National University of Singapore (NUS), Science Park, Holland Village and the Rail Corridor.
Most of all, this pair of sites has a clear advantage: It borders the the lush greenery of one-North Park, which bodes well for property value. Currently, the sites are hilly in nature, and it's uncertain if developers will level parts of the hill for the condos or build according to the natural topography of the sites. The latter option will make the resulting development even more attractive. (An example of a condo directly bordering a park is Kent Ridge Hill Residences.)
It's almost certain that both condos will have side gates opening up directly to one-North Park. Not only is this neighbourhood surrounded by Grade A office space, it's also designed to be enjoyable for residents to walk or cycle to their workplaces.
Coupled with the number of schools of various educational levels in the vicinity, including a concentration international schools along Dover Road, these condos are highly likely to be popular among families.
One-North Eden is expected to launch in Q1 2021 with a completion date yet to be announced, whereas we expect the two GLS sites for 2021 to only launch in late-2022 or early-2023.
[See all condos listed for sale near Buona Vista MRT station]
Lentor site also a plum prospect for developers and buyers
Aside from Buona Vista, significant developer and buyer interest is also expected for a 1.72 hectare site at Lentor, which is expected to yield 610 high-rise residential units in addition to commercial space at the first storey.
The main draw of the Lentor condo site is its location atop the soon-to-open Lentor MRT station on the Thomson-East Coast Line (TEL). There is also the element of first-mover advantage at play, because this will be the very first high-density development to be launched in the new Lentor Central neighbourhood (and the only one that will have direct MRT access).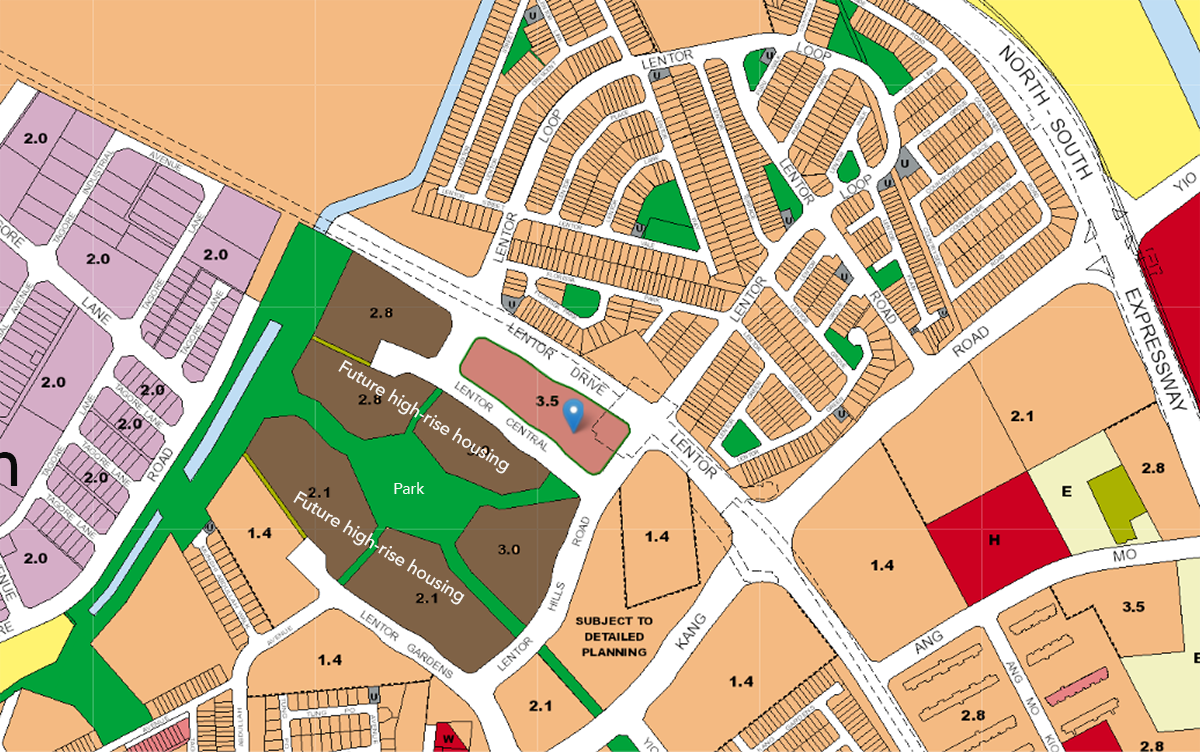 Future residents who drive will also be able to take advantage of the North-South Expressway for commuting towards the city. Although there will be a park in the condo's backyard, it comes at the expense of a large tract of natural forest.
The remaining site on the GLS Confirmed List for is a 2.37 hectare Executive Condominium (EC) land parcel at Tampines North, which can yield an estimated 590 units. View the full list of Confirmed and Reserved List sites for 1H 2021 here.
[Recommended article: Why this Tanah Merah condo site attracted a bidding frenzy]
Stay tuned to the 99.co blog and follow our Facebook Page for more up to date property news and analysis.
Looking for a property? Find your dream home on Singapore's most intelligent property portal 99.co!
The post URA unveils red-hot condo sites at Buona Vista for 2021 appeared first on 99.co.