It was previously under wraps, but we now know that Ulu Pandan BTO flats will be launched in 2021 (in either the August or November sales launch). Our National Development Minister Desmond Lee revealed this on 21 December as part of a Facebook post on HDB's plans next year.
Not only will the Ulu Pandan BTO be located within a mature estate, it's also within District 10, which together with District 9 an 11 is one of the three traditional prime residential districts in Singapore.
There are several aspects of the Ulu Pandan BTO that will make this one of the most sought-after BTO projects in 2021. Here's our full rundown.
Where exactly will the Ulu Pandan BTO in 2021 be located?
Geographically part of the mature estate of Queenstown, the upcoming Ulu Pandan BTO flats will be located on currently undeveloped land along the Ulu Pandan Canal and Park Connector.
This exact location of the Ulu Pandan BTO will likely be next to Ghim Moh Edge, a BTO project launched in 2012 and completed in 2017. Flats here will be within walking distance of Dover MRT station.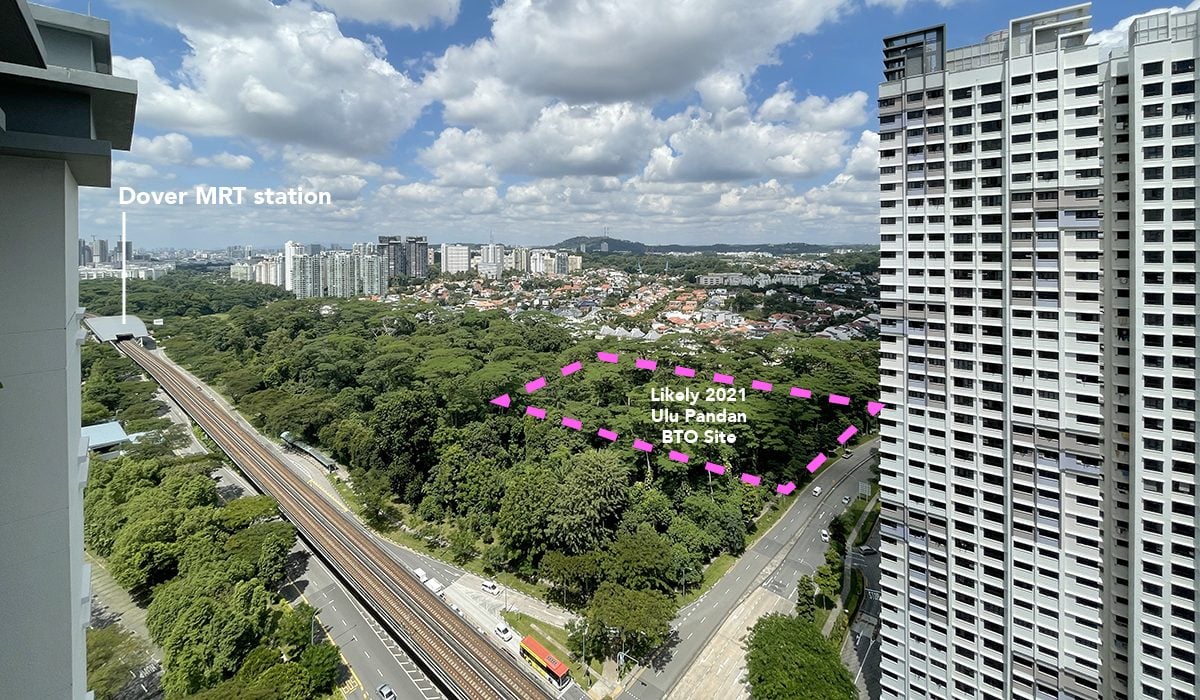 HDB hints that the Ulu Pandan BTO flats will rise up to about 30 storeys in height, and some units will have balconies overlooking the canal and its lush landscaped banks.
In fact, next year's Ulu Pandan BTO is just the first piece of the puzzle for the area's development. According to the 2019 URA Master Plan, the entire forested area will eventually make way for housing. It's expected that the housing will consist of a mix of public and private homes.
The URA Master Plan also indicates a site earmarked for an educational institution on the junction of Ghim Moh Link and Commonwealth Avenue West. Judging by the size, this will probably be a new primary school.
What's so exciting about the upcoming Ulu Pandan BTO flats?
#1: Location
To be fair, there are both pros and cons about the location of the 2021 Ulu Pandan BTO flats. Let's talk about the pros first.
Residents will be within a seven to ten-minute walk from Dover MRT station on the East-West Line (EWL). From there, they can get to the Raffles Place in 25 minutes and Jurong East in 10 minutes. The regional business and innovation hubs of Buona Vista and one-North are three to five bus stops away.
Essentially, residents will be between the two growing business hubs of Buona Vista and Jurong, which will provide some upside in property prices within a 10 to 20-year time frame.
For recreation, leisure and dining, there's The Star shopping centre and the upcoming Rochester Commons integrated development at Buona Vista (two bus stops or a 13- to 17-minute walk away), as well as Holland Village (four bus stops away). There's also a hawker centre at Ghim Moh estate, about a seven-minute walk away, and two food courts and supermarkets each at the neighbouring HDB developments of Ghim Moh Edge and Ghim Moh Valley.

Those wanting to embark on a long distance hike, run or cycling trip can access the Rail Corridor that runs through Buona Vista via the Ulu Pandan Park Connector. The Rail Corridor leads northwards to Bukit Timah Nature Reserve and southeast towards the city. The Park Connector also extends westwards to Jurong East.
This BTO location will be perfect with a few additional amenities. A childcare centre within the development will be very welcome for young parents/parents-to-be. Also, until the new primary school pops up next to the BTO, there's only one primary school within one kilometre (although it's the extremely well-regarded Henry Park Primary School).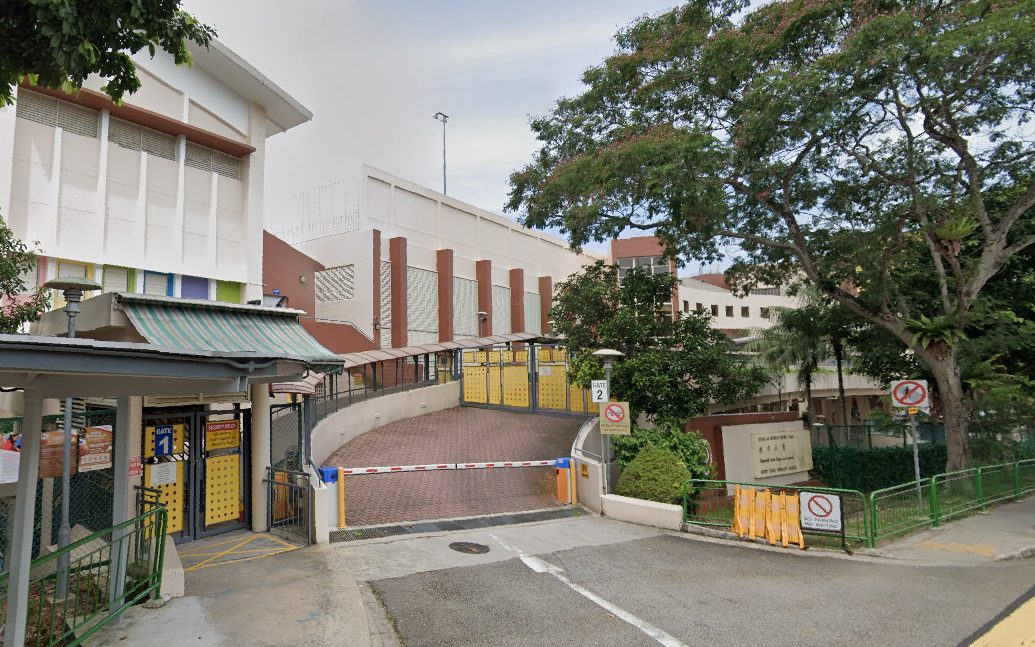 URA should also consider building a neighbourhood commercial centre at Dover MRT station, as there will certainly be demand for it when as Ulu Pandan gets built up.
Meanwhile, don't expect a bustling town centre vibe here. The living environment here will veer towards the quiet and tranquil and, beyond the most essential daily necessities, you'll find yourself having to embark on a short journeys to either Buona Vista, Holland Village or Clementi town centre.
[Related article: URA unveils red-hot condo sites at Buona Vista for 2021]
#2: Gorgeous, permanently unblocked views
When it comes to views, we can justifiably use the word "strategic" to describe the positioning of the Ulu Pandan BTO flats without being accused of exaggeration.
The views that are possible from the Ulu Pandan BTO flats are jaw-dropping, to say the least.
To the North, the low-rise, low-density residential area of Bukit Timah will give residents of canal-facing stacks an uninterrupted view all the way towards Bukit Timah Hill and the Central Catchment Area. The unblocked view is here to stay, until the 99-year lease of this HDB flat is up.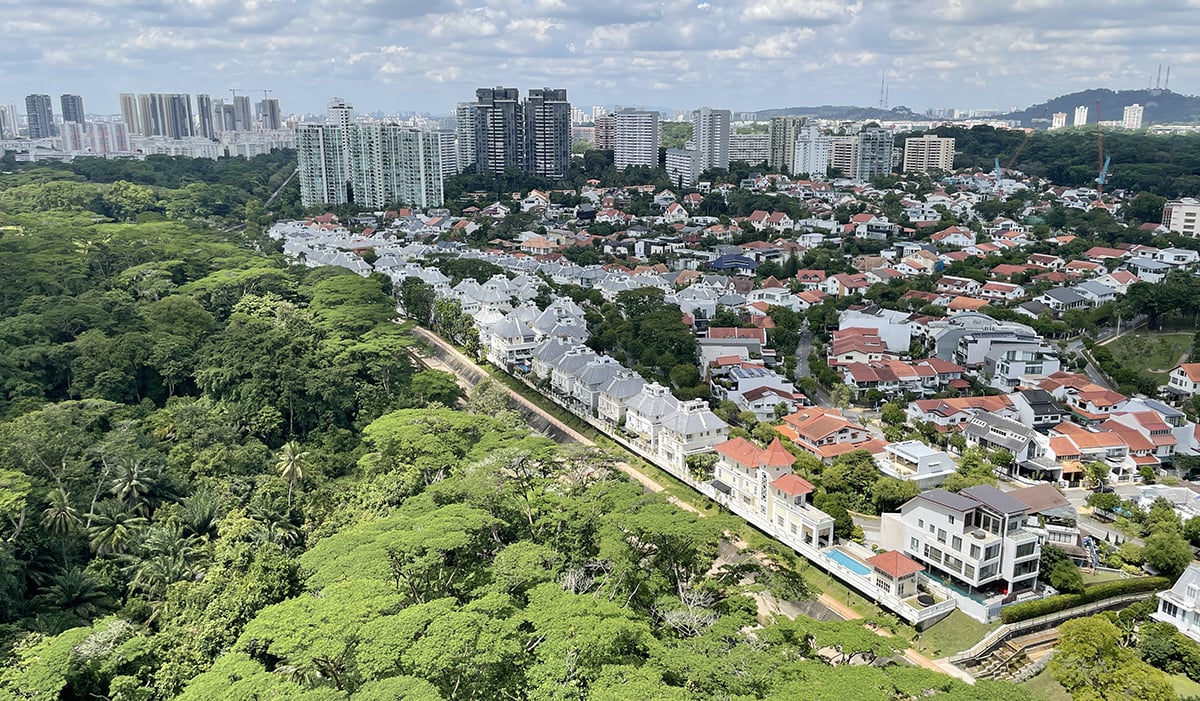 The best part about facing a landed estate is that even units on a lower floor can enjoy unblocked views (as long as they are unobstructed by trees), and this will be true for the Ulu Pandan BTO flats.
Towards the South, the views are just as dramatic. Thanks to low-rise developments such as Singapore Polytechnic, National University of Singapore and a colonial bungalow cluster at the Dover area, residents of the southernmost stacks of the BTO development can get an unblocked view that stretches all the way to the West Coast. Those on the highest floors can even get a sea view.
#3: Potential million-dollar flat candidate
Already, HDB flats in the neighbouring Ghim Moh Valley are fetching sky-high prices on the resale market. Built in 2013 as a SERS project, these flats have about 91 years of remaining lease.
In the last six months, the highest transaction at Ghim Moh Valley is $888,000 for a four-room flat located between the 37th to 39th storeys.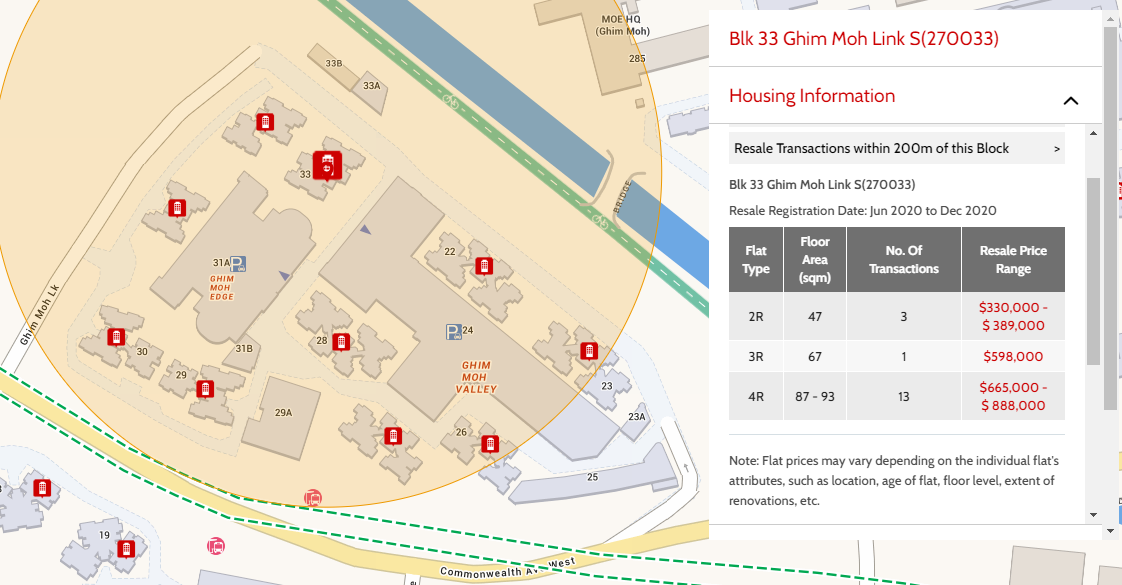 Flats at Ghim Moh Valley have also shown considerable capital appreciation since coming onto the market in 2015. Counting from 2016 (when more than 10 flats were transacted), average per square foot (psf) prices for four-room flats there have risen by about 13%.

Because of age and competition from newer flats, we can see the slightly older flats across the road at Dover Crescent (built in 2003) transacting at a lower psf price. That being said, the flats here still outperform the average in terms of price growth (76.7% vs 63.6% for resale flats built between 2002 and 2004) with a notable uptrend in price since 2017.
In all likelihood, the above-average price performance of resale flats in the Buona Vista/Dover area is demonstrating the flats' locational advantage. As the area's commercial amenities continue to develop, the lucky owners of the upcoming Ulu Pandan flats can look forward to above average price appreciation as far ahead as twenty years into their stay.
By then, four-room HDB flats here would surely have entered the million-dollar territory.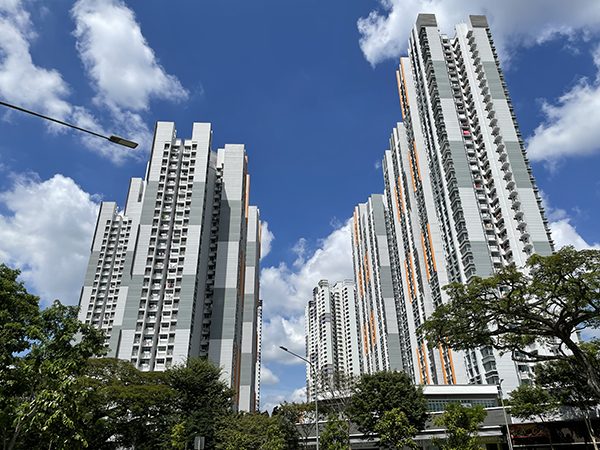 Price-wise, how much will the Ulu Pandan BTO flats cost in 2021?
As far as BTO flats in mature estates go, the ones at Ulu Pandan won't come cheap. Based on recent BTO prices for mature estates such as Bishan and Bidadari, here's the 99.co estimate for prices of three and four-room BTO flats at Ulu Pandan next year:
Ulu Pandan 3-room flats: $355,000 to $430,000
Ulu Pandan 4-room flats: $495,000 to $650,000
Compare this to prices at Ghim Moh Edge BTO when it was launched eight years ago in November 2012:
Ghim Moh Edge 3-room flats: $310,000 to $374,000
Ghim Moh Edge 4-room flats: $450,000 to $594,000
If you're wondering about the increase in prices over the years, this is part of the trend of increasing BTO prices, which we discussed in this article.
Should you wait for the 2021 Ulu Pandan BTO?
The Ulu Pandan BTO in 2021 will be just one of the many mature estate BTO launches in 2021 and beyond. Other mature estate BTO projects next year include Bidadari, Kallang/Whampoa and Geylang.
If you want to land a BTO flat in a mature estate, regardless of the location, we advise you to submit an application in every exercise until you receive a queue number. This is because mature estate flats tend to be heavily oversubscribed and the majority of first-timer applicants do not manage to get a queue number.
For second-timers, chances are even lower as only 5% of flat supply in a mature estate development is allocated to them.
There's also the prospect of resale restrictions on flats in prime locations, so it may be better to apply for a mature estate flat as soon as possible, before new regulations kick in.
In any case, the Ulu Pandan BTO launch in 2021 will have a completion date that is no earlier than the second half of 2026, so if you really want to live in the area but don't want the wait, check out the resale HDB options available on 99.co!
Are the 2021 Ulu Pandan BTO flats worth every cent they'll cost? Share your thoughts in the comments below!
If you found this article useful, 99.co recommends Quick Guide to BTO/SBF and Resale HDB Grants for Singles [2020 Update] and Govt looking to limit resale prices of prime location BTO flats, says Minister
Looking for a property? Find your dream home on Singapore's most intelligent property portal 99.co!
The post Ulu Pandan BTO flats in 2021: Prices + What to Expect appeared first on 99.co.