If you're a nature lover and keen on living in the west, Tengah BTO flats are something you could consider.  
Not only will the November 2020 Tengah BTO flats be mere minutes away from a highly-anticipated MRT line, the Tengah estate itself will also have many features that will be a first for in Singapore.  
Let's take a closer look at Garden Court and Garden Terrace @ Tengah.
Note: Application for the November 2020 HDB BTO launch has closed.
If you missed this cycle or were unsuccessful in getting a ballot number, here are the upcoming 2021 HDB BTO launches: 
February 2021 BTO Launch
Feb 2021 BTO launch overview
Toa Payoh (Bidadari) 
Bukit Batok
Kallang/Whampoa 
Tengah (Feb 2021)
May 2021 BTO Launch
May 2021 BTO launch overview
Tengah (May 2021)
Bukit Merah
Woodlands
Geylang
November 2020 Tengah BTO overview
| | |
| --- | --- |
| November 2020 Tengah BTO  |   |
| Tengah BTO address | Bound by Tengah Garden Ave, Tengah Boulevard, Tengah Garden Walk and Tengah Crescent |
| No. of units  | 1,579 |
| Unit mix | 2-room Flexi, 3-room, 4-room and 5-room flats |
| Nearby amenities | Tengah Plantation MRT (u/c), Hong Kah MRT (u/c), Forest Corridor |
Tengah BTO location map 
What to expect from the Tengah BTO flats (Garden Court/Terrace @ Tengah) 
1) A stone's throw from 2 Jurong Region Line (JRL) MRT stations
The BTO flats in Tengah will be only a few minutes walk from Tengah Plantation MRT and Hong Kah MRT station. Slated to be operational by 2027, these stations will form part of the Jurong Region Line (JRL).

Aimed at enhancing connectivity in the west, the JRL will connect residents to areas like Jurong East, Choa Chu Kang, and Jurong West by train.
This will be a boon for those who need to travel around the west often, whether for work or play. From the upcoming Jurong Lake District to the many malls Jurong East (JEM, Westgate, JCube etc.), residents will be able to reach these places easily through the JRL.
Apart from these upcoming MRT stations, there are also plans for a bus interchange to be built not too far from the Tengah BTO flats. Furthermore, there will be bus stops located within 300m from homes in Tengah.
2) Singapore's first "Forest Town", surrounded by lush greenery
If you enjoy nature and living close to greenery, you'll be pleased to know that the Tengah estate will be surrounded by lots of parks and community gardens.

Living in Singapore's "Forest Town", residents of Tengah will enjoy easy access to a 5-kilometre long, 100-metre wide Forest Corridor connected to the Western Water Catchment Area and Central Catchment Nature Reserve.
In addition, the 20-hectare Central Park will lie at the heart of Tengah. This attraction will have its own amphitheatre, as well as integrated with water bodies to provide a scenic environment for residents.
3) A car-lite estate with one-of-a-kind features
Greenery aside, Tengah is designed to be a car-lite estate and will be home to Singapore's first car-free town centre. All roads will also have walking and cycling trails to encourage non-driving modes of transport.

To enhance walking and cycling experiences in the estate, elevated and underground crossings, shaded paths, and rest stops are currently in the works. 
Tengah will also be Singapore's first smart energy town, with plans for smart technology to be deployed in common areas. To name a few: the town will have lightings scheduled based on peoples' movement patterns, and lifts that only power up when in use. 
If that still doesn't impress you, there will also be a smart Pneumatic Waste Conveyance System (PCWS). This will be an underground pipe network that channels waste into the Centralised Bin Centre using air pressure. With this system, cleaners won't have to collect trash from the rubbish collection points at the bottom of HDB blocks. This will also make waste collection much more efficient and hygienic.
November 2020 Tengah BTO Review (Garden Court/Terrace @ Tengah) 
As of today, the amenities planned for Tengah may seem limited compared to other more mature estates in Singapore. However, it's likely that Tengah's many first-of-its-kind offerings like smart technology and a car-free town centre are an indication of more exciting developments ahead. To us, Tengah is definitely an up and coming estate to keep an eye on. 
Tengah BTO prices: How will they compare?
Tengah BTO Flat Type (Nov 2020) 

Price 

(Excluding Grants)

2-room Flexi (40 sqm)

$108,000 – $131,000

2-room Flexi (47 sqm)

$127,000 – $150,000

3-room

$194,000 – $233,000

4-room

$288,000 – $366,000

5-room

$394,000 – $487,000
Compared to Sembawang, the only other non-mature estate in this launch, Tengah is slightly more expensive. However, it remains relatively affordable, with 3-room units starting under $200,000. 
More FAQ related to HDB BTO launches 
How to apply for Tengah BTO?
You must first wait for an HDB BTO sales launch with a project in Tengah (for example, November 2020). When applications open, you can then apply directly on HDB's website. 
Is Tengah BTO good?
The benefits of Tengah BTO flats are that they're affordable and there are more flats and unit types available, possibly making it easier for you to secure a unit. Howver, since Tengah is a young estate that's still in development, Tengah BTOs may be less accessible than other estates at the moment. 
When will Tengah BTO be ready?
When Tengah BTO flats will be ready depends on which HDB BTO sales launch they were from. In general, BTO flats take three years to be completed. 
Can I apply for BTO before marriage?
Yes, if you're applying for a BTO flat with your soon-to-be spouse, you may apply under the fiancé / fiancée scheme. You'll only be prompted to produce proof of marriage when your flat is completed and ready for you to move in. 
Want to learn more about the other November 2020 BTO estates?
Read about them here:
Buying
November 2020 Sembawang HDB BTO Flat Launch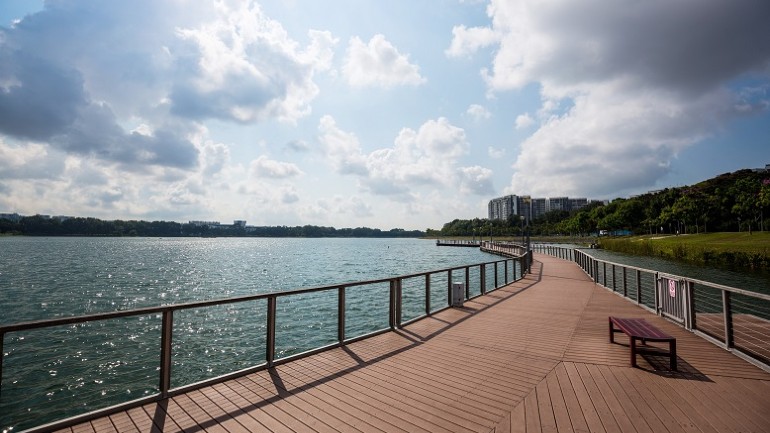 Buying
November 2020 Tampines HDB BTO Flat Launch
Buying
November 2020 Toa Payoh HDB BTO Flat Launch
Buying
November 2020 Bishan HDB BTO Flat Launch
Buying
COMPLETE HDB's November 2020 HDB BTO Launch Information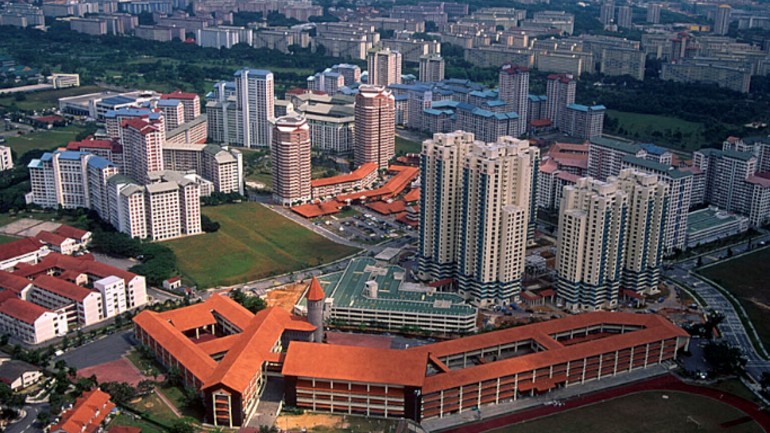 Buying
COMPLETE HDB's August 2020 HDB BTO Launch Information
Buying
COMPLETE HDB's May 2020 HDB BTO Launch Information
HDB Flat
Alternatively, you can explore listings for resale flats in Tengah's vicinity.
Property Guides
Click HERE to get more interesting guides like this, or check out PropertyGuru.