The upcoming HDB February 2021 Build-to-Order (BTO) sales exercise will feature four projects comprising a total of 3,700 units. The Toa Payoh (Bidadari) BTO is one of two mature estate projects that will be launched, and will consist of three medium-sized sites: two near Bartley MRT and another near Woodleigh MRT. [If you're looking for the review for the Nov 2020 Bidadari BTO, click here.]
As the names of the Feb 2021 Bidadari BTO projects are not out yet, we'll refer to the two Bartley sites as Bartley 1 and Bartley 2 – with Bartley 1 as the site nearer to Barley MRT – and the Woodleigh site as, well, the 'Woodleigh site'. The map below will make things clear: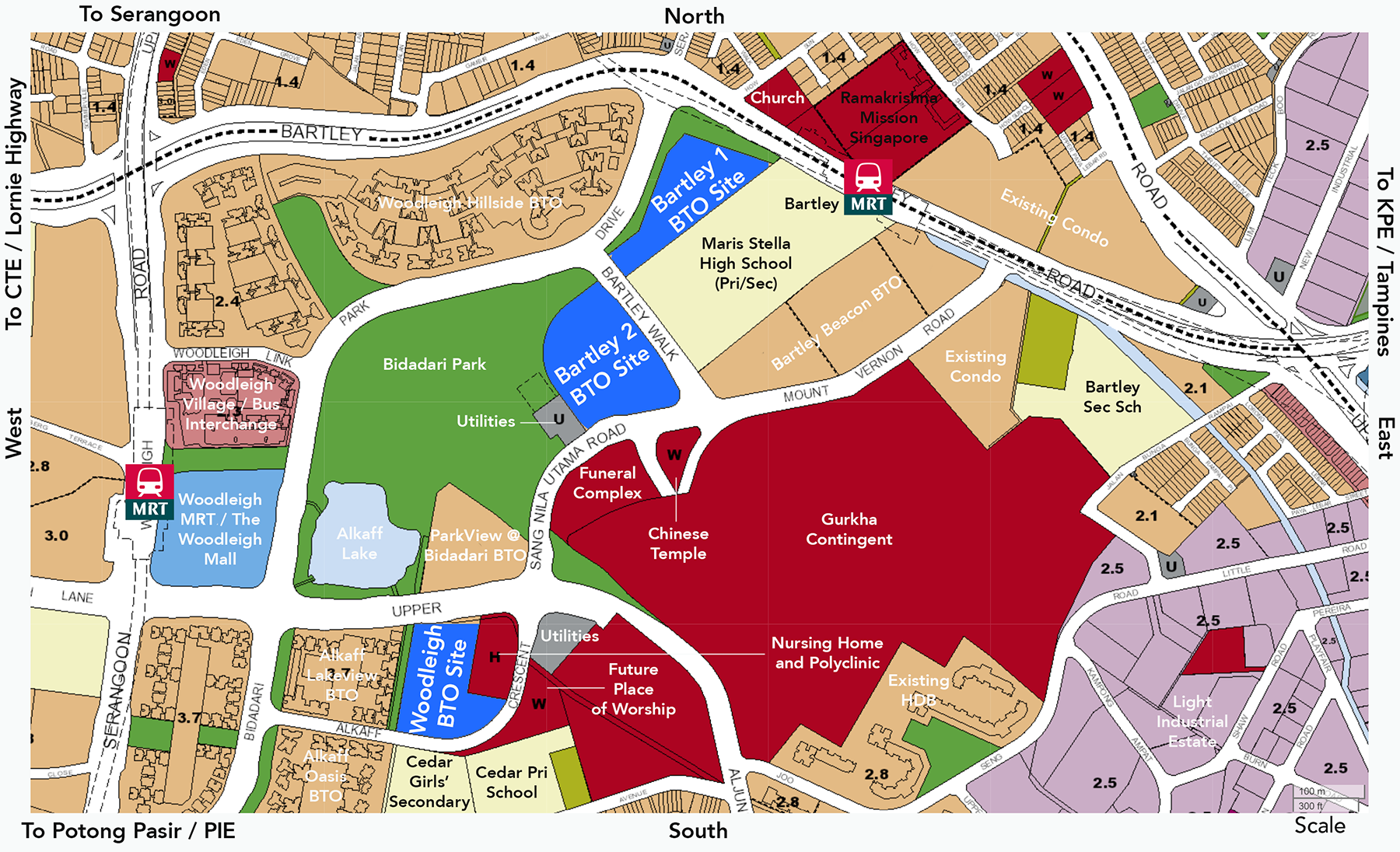 Here's 99.co's detailed review of the Feb 2021 Bidadari BTO:
Sites: 3
Project Names: To be announced
Location: Bartley 1 site – along Bartley Road/Bidadari Park Drive; Bartley 2 site– along Bartley Walk/Sang Nila Utama Road; Woodleigh site – along Alkaff Crescent
Classification: Mature estate
Number of units: Approximately 1,200 units across three sites (380 3- and 4-room units in Bartley 1; 470 4- and 5-room units in Bartley 2; 350 4- and 5-room units in Woodleigh)
HDB's estimated completion date: Q3 to Q4 2025
Indicative starting price (excluding grants)*:
3-room: From $325,000 onwards
4-room: From $459,000 onwards
5-room: From $617,000 onwards
*Estimate based on the Nov 2020 Bidadari BTO launch.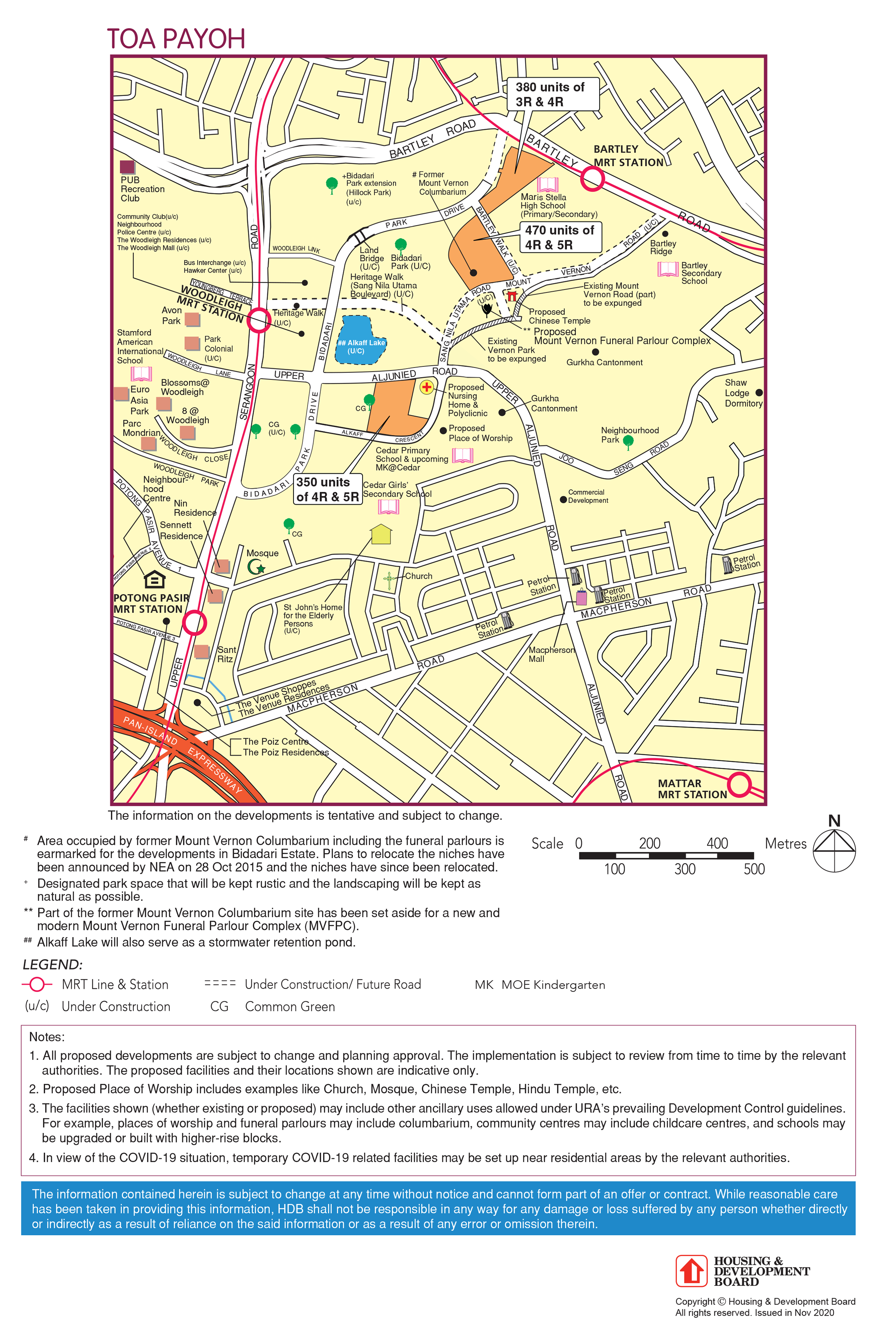 Introduction:

The BTO projects in Bidadari have consistently received overwhelming interest since the first one was launched in November 2015, but we reckon this February 2021 BTO launch will see an even higher oversubscription. We attribute this to two reasons:
This February 2021 BTO sales exercise will be your last chance to ballot for a house in this new yet mature estate, because apparently all the land plots in Bidadari have been filled up. Those who failed to get a number in the last Bidadari launch (November 2020) will also most likely try again this time.
The government has not been launching any five-room BTO flats in the central region with the exception of those in Bidadari estate. Seeing that this is the last Bidadari launch, it also looks to be one of the last chances one can score a five-room in these parts.
With that said, let's dive in to the pros and cons of the Feb 2021 Toa Payoh (Bidadari) BTO projects:
The Pros:
Two out of three sites are located within a short distance to an MRT station, and the Bartley 1 site has the clear advantage as the nearest blocks will be within a 2-3 minutes' walk away from Exit B of Bartley MRT station (across an overhead bridge). Residents who don't want to climb the stairs can choose to walk a little further to the station's other exit. Either or both of these routes will be fully sheltered.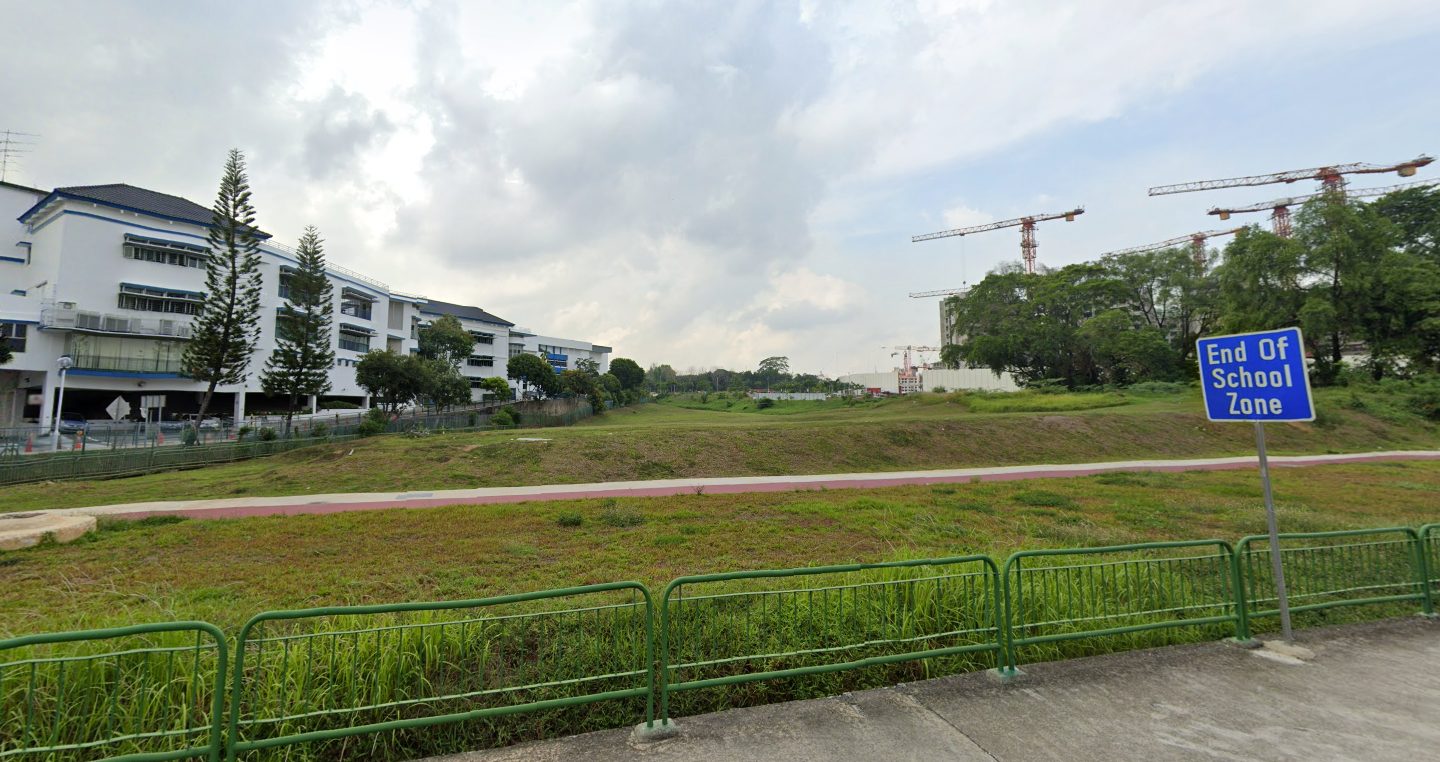 The Woodleigh site is also pretty near to an MRT station. Residents can get to Woodleigh MRT in about 6 to 9 minutes on foot, but most might opt for taking a bus as it will be a one-stop ride to the MRT station and The Woodleigh Mall. There will likely be a fully-sheltered route, but it'll involve a longer walk and could require residents to cross two overhead bridges.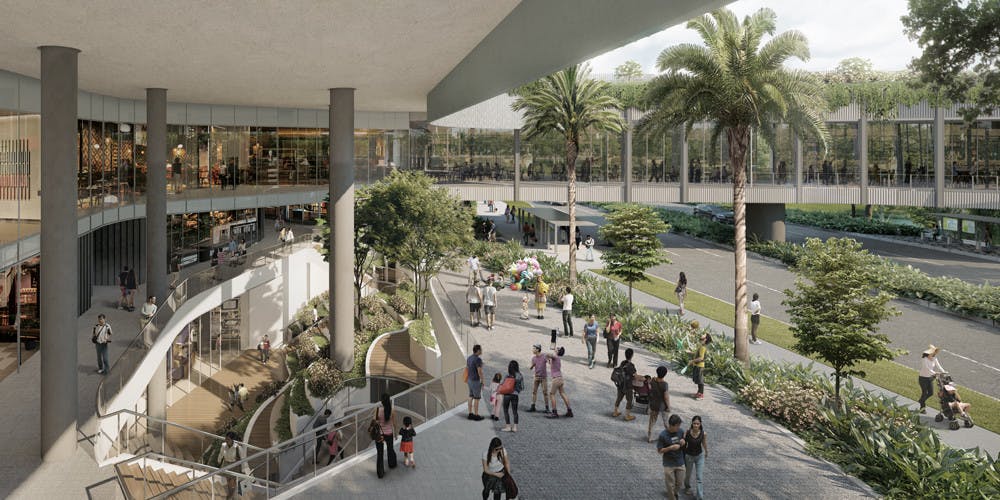 The Woodleigh Mall will be within a 4 to 7 minutes' walk (or one bus stop) from the Woodleigh site, whereas residents at the Bartley 1 site can count on the sprawling Nex mall at Serangoon Central (one MRT stop away) as their nearest hangout. (Woodleigh and Bartley MRT stations are one stop away from Serangoon MRT.)
For Woodleigh site residents, there's the added convenience of a small supermarket at the neighbouring Alkaff Lakeview BTO project.
Although the Bartley 2 site is relatively further from the MRT stations and shopping malls, the site directly borders the generously-sized Bidadari Park. Aside from greenery views, the park will be key amenity for wellness and relaxation for Bidadari residents, so expect it to be somewhat crowded.
Residents at Bartley 1 and 2 sites will be a few steps away from a compact collection of shops at the neighbouring BTO project Woodleigh Hillside. There'll be a supermarket, a kopitiam and even a restaurant. No guarantees that the food be Michelin-star quality, though.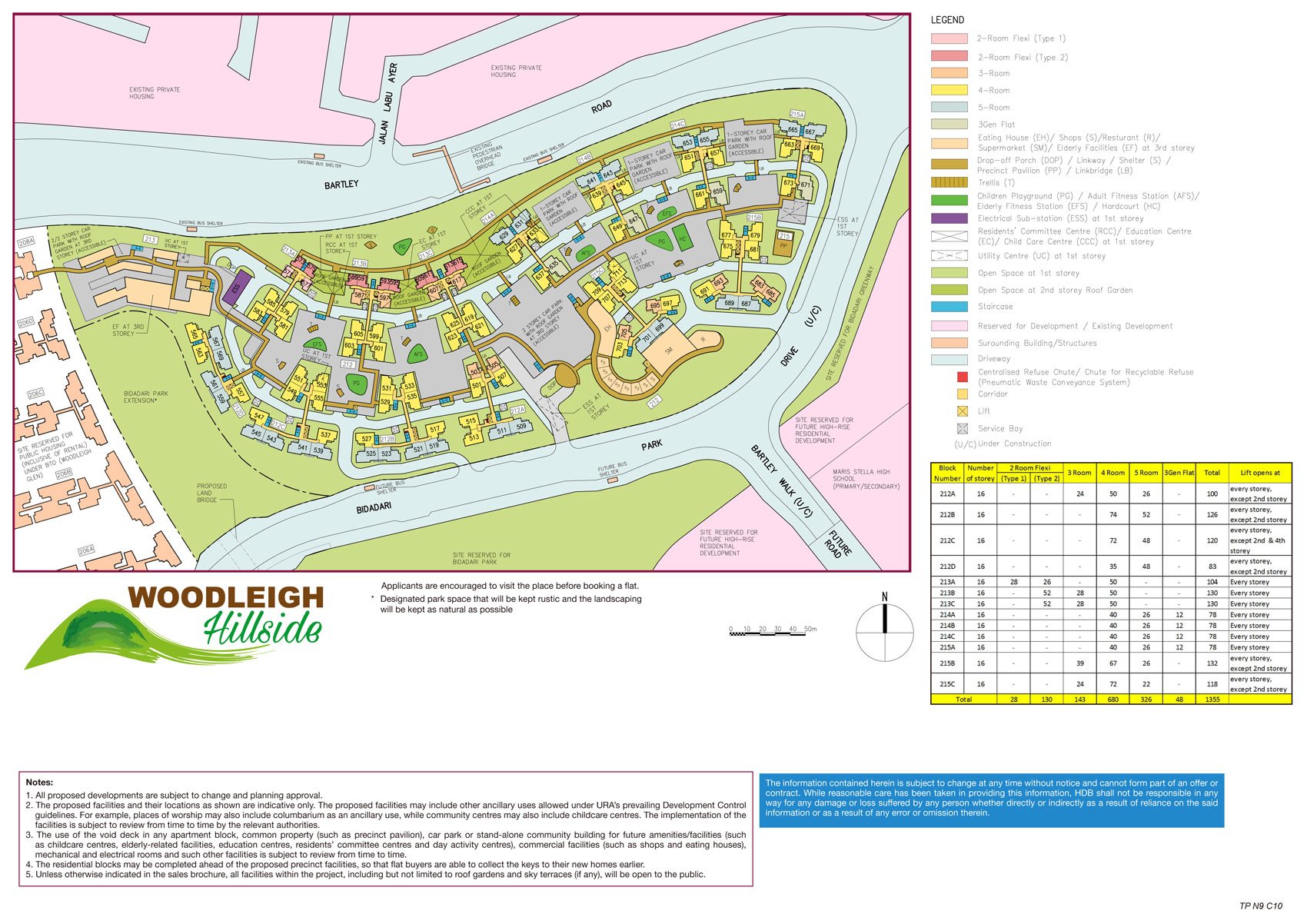 Residents of the Woodleigh site will be in close proximity to the Woodleigh Integrated Transport Hub (ITH), which will feature an air-conditioned underground bus interchange as well as links to Woodleigh MRT and Woodleigh Mall. There will also be a hawker centre and shops at Woodleigh Village, which is where the interchange will be located.
When it comes to childcare, the Woodleigh site will benefit from a kindergarten co-located with Cedar Primary School, as well as childcare centres at the neighbouring Alkaff Lakeview and Alkaff Oasis BTO projects. However, there are fewer childcare options Bartley 1 and 2 residents; without childcare options in their respective BTO sites, parents will have to try to get a place for their child over at Woodleigh Hillside's childcare centre.
The common green located between the Woodleigh site and the recently-completed Alkaff Lakeview BTO next door has quite an extensive nature-themed playground that will surely appeal to kids.
Plenty of secondary schools nearby such as Cedar Girls', Maris Stella High, Bartley Secondary and St. Gabriel's Secondary. However, there are not as many primary schools as we would like (see 'Cons').
All three sites are fairly accessible to key expressways such as CTE, PIE and KPE.
Think we've left out some obvious "pros"? Well, read on

The Cons:
The Bartley 2 site is the least convenient out of the three considering its distance to an MRT station. The 600- to 800-metre walk from Bartley MRT to the site is made more difficult by the fact that there's an uphill incline, and it's likely that the route will not be fully sheltered. In the opposite direction, Woodleigh MRT is about 700 to 900 metres away, which translates to a 9 to 12 minute' walk—borderline unwalkable, if you ask us.
Although certain stacks at the Woodleigh site can probably catch a view of Alkaff Lake, we don't rate these highly because these will be directly facing the main road (Upper Aljunied Road), which is already quite busy and will be even more so when Bidadari is fully built-up.
Stacks at the Bidadari 2 site that are directly park-facing will also be west-facing, which means exposure to the dreaded afternoon sun. (Your best bet of a compromise would be northwest-facing stacks looking across Woodleigh Hillside BTO, which will also put you nearer to the amenities at Woodleigh Hillside and closer to Bartley MRT.)
For the Bartley 1 site, stacks facing Bartley Road might have to deal with some degree of traffic noise, while the stacks facing Maris Stella High School could experience intermittent noise ranging from class bells to screaming students during school hours.
Bartley Walk and Alkaff Crescent, which are both single-lane, two-way roads, could get congested during school days when parents drop off and pick up their children from school.
Brace yourself for the crowds taking the North-East Line (NEL) into the city during peak hours from Woodleigh MRT station. For a less crowded route, take the Circle Line. New Circle Line stations in the CBD—Keppel, Cantonment and Prince Edward—will open in 2025, too.
The Bartley 2 site is located next to the upcoming Mount Vernon Funeral Parlour Complex. Although the parlour will not have a columbarium nor crematorium, and is designed to be as inconspicuous as possible, the idea of living next to a place of mourning might not sit well with many. There's also a centralised eco-friendly burning chamber for paper offerings, but whether eco-friendly means "zero smoke" isn't something we can be sure of.
The Bartley 2 site is located at the exact same spot where the niches of the former Mount Vernon Columbarium used to be. Some blocks in particular will be built directly over the site of the columbarium niches. This will no doubt unsettle some prospective BTO applicants.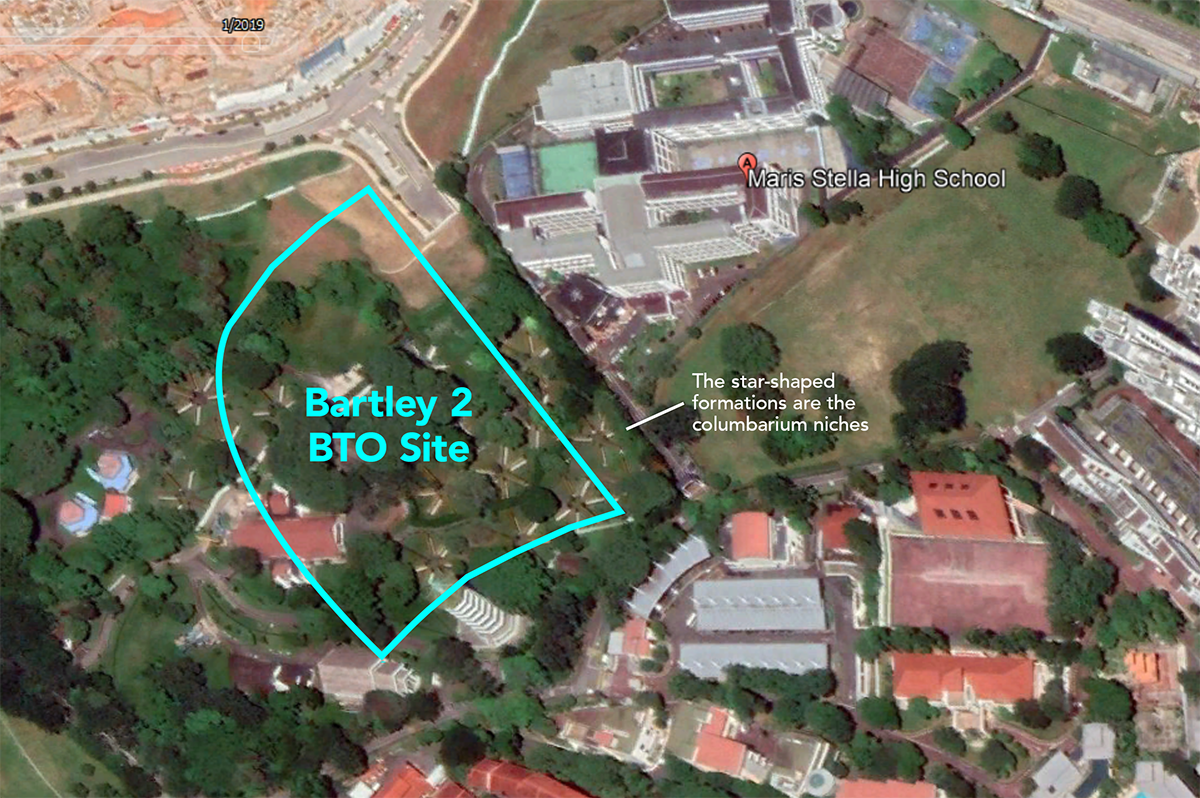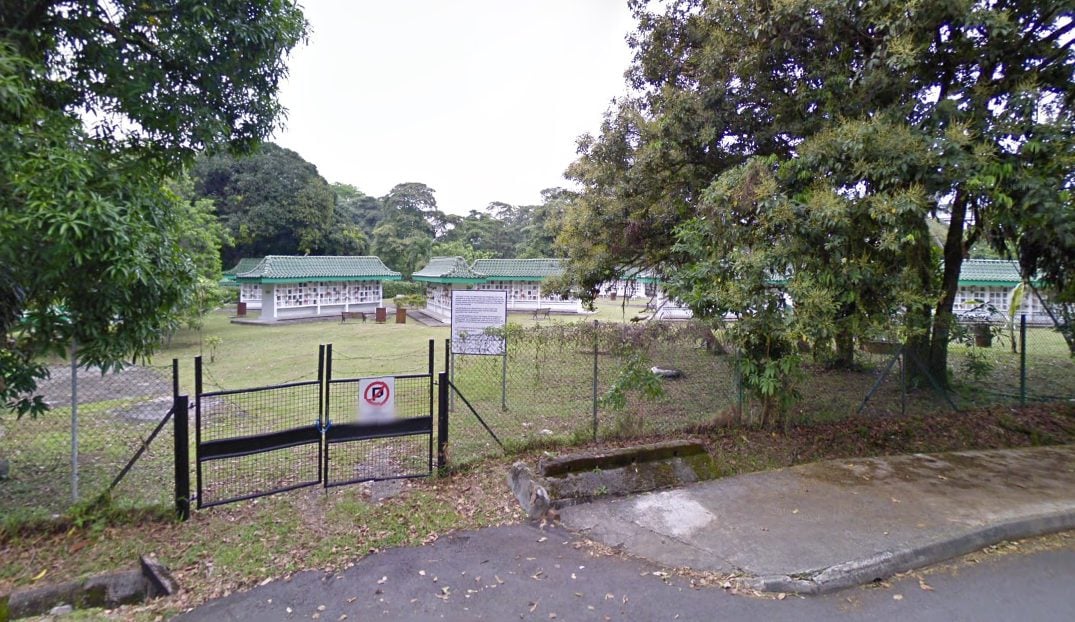 There's a site for a future place of worship right across the street from the Woodleigh site, and a Chinese temple across the street from the Bartley 2 site. Residents can expect some level of noise and traffic congestion, especially during days of worship or religious events.
Although there are two primary schools within 1km of all three sites, Cedar Primary School and Maris Stella High School (which also offers secondary education), the latter is a boys' school and the significant number of young families in the area will provide stiff competition for placements.
Those who are planning to sell their flats after the Minimum Occupancy Period (MOP) may not make as much profit as they'd like. Supply will exceed demand after all, and sellers will face stiff competition. We suggest living here a little longer before selling the flat.
Recommended article: Quick Guide to BTO and Resale HDB Grants for Couples [2021 Edition]
What else we noted about the Toa Payoh (Bidadari) BTO sites:
Storey heights: Flats for the three sites will likely go up to 16 storeys, which is comparable to most other BTO flats at Bidadari.
Views: The best views possible in the Feb 2012, in our opinion, are the park-facing units on the Bartley 2 site, but be mindful of the afternoon sun when picking these units. Stacks on the Bartley 1 site directly overlooking the landed estate across Bartley Road also provide permanently unblocked views, but will come with traffic noise. If you're choosing a unit facing any of the schools (Maris Stella, Cedar Girls', Cedar Primary) for unblocked views, be mindful that the school buildings actually rise quite high up—up to seven storeys.
The Woodleigh site will be right next to a proposed integrated healthcare facility comprising a nursing home and polyclinic. For some people this might be too close for comfort, especially for stacks that face the facility directly. The storey height for this facility is not yet known.
Applicants who receive a queue number for the Feb 2021 Bidadari BTO will have to choose between the three sites on a first-come-first-serve basis. Four-room flats are offered for all three sites, and we feel that units at the Bartley 1 site will prove most popular, followed by those at the Woodleigh site and lastly the Bartley 2 site.
Given it is in a bit of a no-mans-land and nearest to the funeral parlour complex, we foresee units on the Bartley 2 site to be slightly less expensive than flats on the other sites, by up to a few thousand dollars.
Our verdict on the Feb 2021 Toa Payoh (Bidadari) BTO
Can't decide which site to choose? If connectivity is your key consideration, go for Bartley 1. It has the shortest walking distance to an MRT station. This means residents are connected to FIVE other train lines, including Thomson-East Coast Line at Caldecott and North-South Line at Bishan, as well as proximity to employment areas such as Tai Seng, MacPherson, and Paya Lebar. Such connectivity, and the opening of three more stations on the Circle Line in 2025, could potentially boost the value of your property.
If you yearn to be able to seamlessly step out of your home into a park, then a unit on the Bartley 2 site would be a logical pick. You'll have Bidadari Park, Hillock Park (an extension of Bidadari Park, which will be accessible via a bridge), the Heritage Walk and Alkaff Lake nearby. The site is slightly farther away from the MRT and commercial amenities, but nothing that a bus ride can't fix (there'll be a bus stop serving Bartley 2 residents along the future Sang Nila Utama Road).
For those who enjoy living near a bustling town centre, the Woodleigh site is your best bet. Being near both a bus interchange and MRT station, as well as a mall, is convenient when fulfilling everyday needs. You'll also be near amenities such as the community club, a polyclinic, schools, places of worship and – if you want to venture out a little further – the dining options at Potong Pasir MRT station about a kilometre away.
The Woodleigh site will also likely have the most amenities for families with kids, with fun playgrounds and ample childcare facilities. This is also one of the rare Bidadari BTO sites with a mixed-gender primary school right next to the development.
Feb 2021 Toa Payoh (Bidadari) BTO: Should you apply?
Bidadari flats are expensive. Unless you are gunning specifically for a five-room HDB BTO flat near the city, there could be more affordable options out there. Resale flats in Serangoon, for example, can offer larger units with the same or better quality of connectivity. There are lots more grants for buying resale flats now, too.
And if all you're looking for is a home near the city centre–and not necessarily the garden-living and car-lite themes of Bidadari–you might want to consider the Kallang/Whampoa BTO project in this February 2021 sales exercise, or check out the resale flats currently listed on 99.co (which might be more affordable than you think!)
If you found this useful, stay tuned for other Feb 2021 BTO reviews in the upcoming two weeks!
Get ahead of the property market by following the official 99.co Facebook page!
Looking for a property? Find your dream home on Singapore's most intelligent property portal 99.co!
The post HDB Feb 2021 BTO In-Depth Review: Toa Payoh (Bidadari) appeared first on 99.co.