For International Women's Day 2021, 99.co sat down with four inspiring women in the Real Estate industry. These women have shown us the endless possibilities of what it means to be a woman- and all have their own unique story of inspiration. This is part of a four-part series; you can read the other stories here, here and here.
In an industry predominantly led by men, Mary's colourful and boisterous personality is one that's hard to miss. Affectionately known as "Mary Jie" or "Da Jie" (aka Big Sister) by those close to her, we sat down with Mary to find out how her journey as a female has been like in the Real Estate industry.
How has your experience been as a female in the industry?
I consider myself extremely lucky to be able to do what I love. In an industry predominantly led by men, I'm glad to have earned my position as a strong and capable leader. 
My experience has been very rewarding, mainly due to the many cherished friendships I have made along the way. I think my bubbly and caring nature is a breath of fresh air for many, especially in the beginning where most agents are male. 
As a female, there is a natural tendency to care for the people around me. My maternal instincts are quite strong, and I always feel the need to look out for those around me, especially those in my team. This is also how I earned my nickname "Da Jie".
Can you share a female figure who has inspired you, and why?
It would be my mum. She struggled to raise our family of seven after my Dad passed when I was only eight years ago. Despite that, she never gave up nor lamented the tough life she went through. Even in hard times, my mum continued to extend a helping hand to others and instilled in us the true meaning of love, kindness and compassion.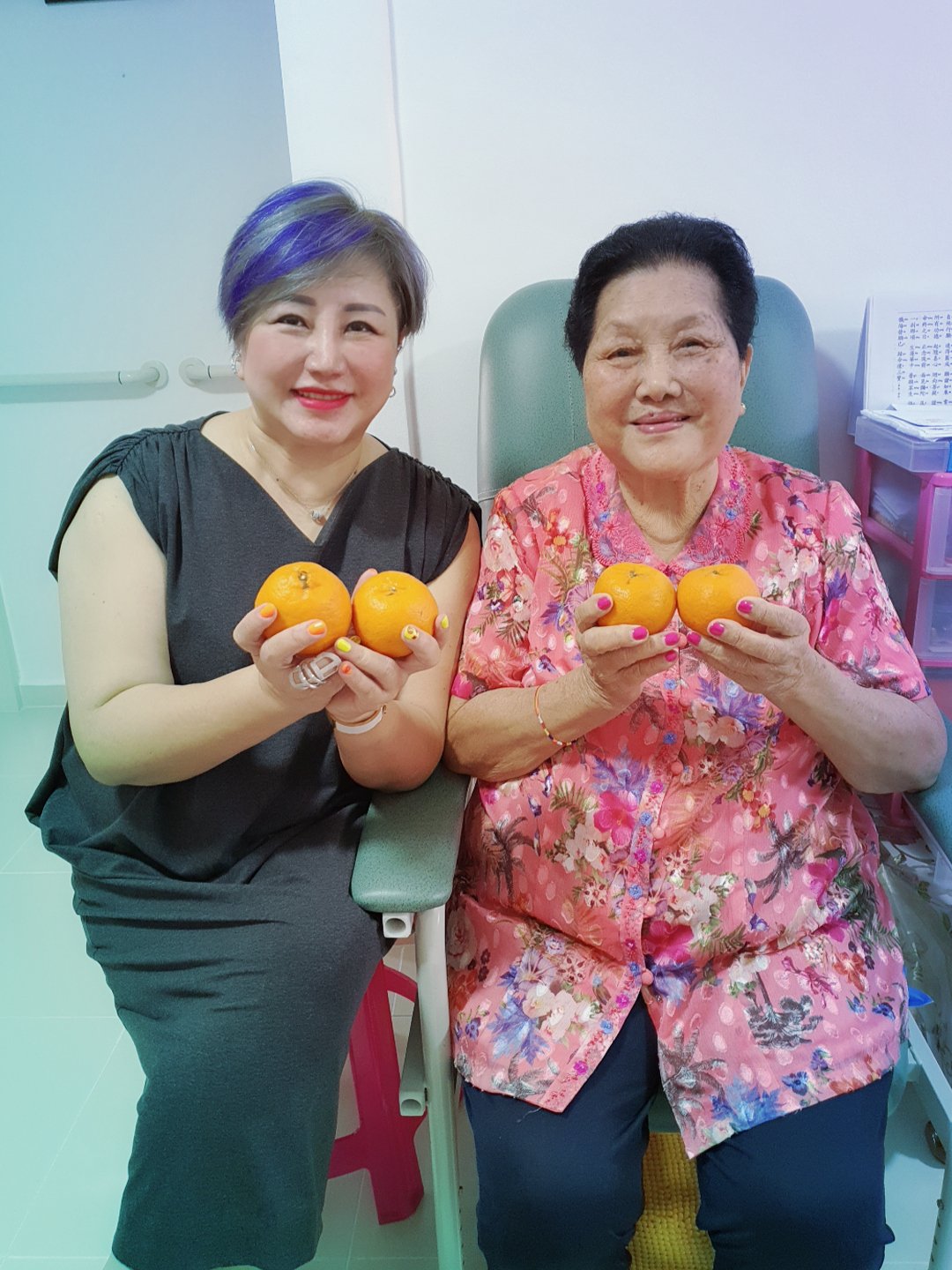 Mary and her mum, her source of inspiration.
I am very fortunate to be brought up by a strong, capable and loving woman. You can say she played a strong role in making me the woman I am today.
Based on your experience, what advice would you give to female agents in the industry?
Never stop believing in yourself. To me, confidence, resilience and flexibility are important qualities to excel in this industry. Lastly, my motto has always been to serve with your heart. When you're sincere in what you do, your clients and partners will be able to feel it.
The post IWD'21: Mary Tan, a natural leader in the Real Estate industry appeared first on 99.co.