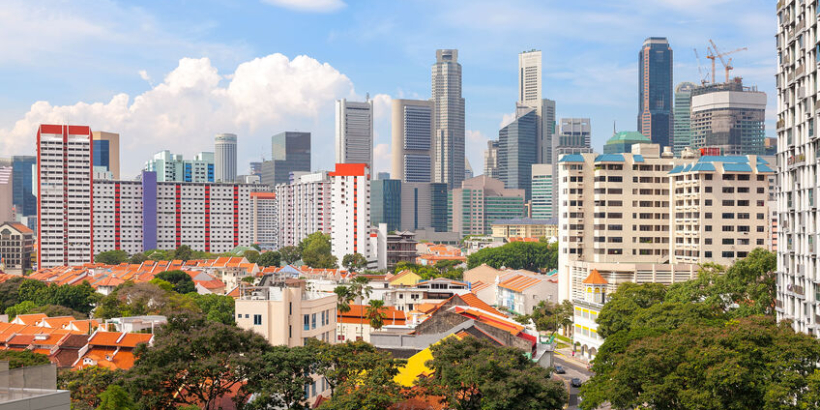 For now, the current restrictions on PLH flats are meant to prioritise larger households that might require more space, with adjustments to be made after the impact of the measures are assessed.
The decision to exclude singles from the group of buyers allowed to purchase flats under the latest prime location public housing (PLH) model is not "a step backward", reported Channel News Asia (CNA) citing National Development Minister Desmond Lee.
Instead, the Government want first to assess the model's impact and gain experience with it, making adjustments along the way, said Lee at the Singapore Economic Policy Forum on 29 October.
He explained that the restrictions placed on PLH flats flow from its Build-to-Order (BTO) criteria, which currently allows singles to purchase new two-room flats within non-mature estates.
"And we're not taking a step backward in this regard. The new prime location public housing model is brand new, untested in the market … and we won't be launching that many PLH flats initially," said Lee as quoted by CNA.
"So we're prioritising them, for now, for larger households who may need more space for more people in their families."
He added that the singles can continue to acquire existing resale flats, including many within prime central areas.
"Let us launch this program and policy, assess the impact of the current suite of measures in achieving our objectives, gain experience operating the model – as we make adjustments and improvements along the way, bearing in mind the evolving demographic of Singapore and the changing aspirations of Singaporeans," said Lee.
He revealed that the additional eligibility restrictions for the resale of such flats were "one of the deepest points of contention" that authorities faced during previous public engagements.
"(People) questioned: Why are we excluding some groups of people from these prime location flats, even upon resale, if our aim is to keep these prime locations inclusive?… Let me put it this way: It is not our intention to exclude anyone from these prime locations," he said.
However, resale prices would likely increase out of reach of many Singaporeans without some form of intervention, thus excluding them, said Lee.
He shared that they settled on reusing the BTO eligibility criteria as "an objective set of means-tested conditions that Singaporeans are already familiar with".
Moreover, they cover a broad range of households – the $14,000 income ceiling, for instance, covers over eight in 10 resident households.
"There will still be many better-off households who don't qualify. But they should be better able to afford other housing options in these prime central areas, like existing resale HDB flats, or private housing," said Lee.
Looking for a property in Singapore? Visit PropertyGuru's Listings, Project Reviews and Guides.
Cheryl Chiew, Digital Content Specialist at PropertyGuru, edited this story. To contact her about this story, email: cheryl@propertyguru.com.sg.