You've already spent donkey years footing the housing loan, and now you're a proud owner of a fully-paid up private property. In this situation, it'd be crazy if you went to take out another mortgage on that property, right? Actually, it might not be. Depending on your situation, there may be times when it makes sense to use a reverse mortgage (a.k.a cash-out refinancing) in the form of a home equity loan. Here's when you might want to consider doing just that.
But first, what is cash-out refinancing?
Cash-out refinancing is using your private property — preferably a fully paid-up house — as collateral for a lump-sum cash loan. This option is only available for owners of private property, not HDB flats.
Here's the attractive part about a home equity loan, compared to most other loans: As the loan is secured by your property, the interest rate is much lower than other types of loans — under 2% per annum right now.
Like home loans, banks and financial institutions may offer several types of packages for home equity loans, such as a SIBOR-pegged package.
At 75% of your home's current value, the principal amount that you borrow for a home equity loan can be substantial, depending on your credit history, financial situation and any outstanding loans.
One of the main plus points of cash-out refinancing is that you can unlock the appreciated value of your house, for example:
You bought your house for $700,000, back in the year 1988. Today, the value of your house has appreciated to $3 million, and you've fully paid back the home loan.
If you use cash-out refinancing, you could borrow up to $2.25 million for a home valued at $3 million (minus any CPF used) at below 2% per annum. That's dirt cheap credit, in our opinion.
Some banks may even extend a home equity loan even if the home loan isn't fully paid. The loan amount will, of course, be lower than that of a full paid up home. Here's a rundown of the rules for a home equity loan:
Can only be taken out against private properties, not HDBs
The applicant must have owned the property for at least 5 years
The maximum tenure of the home equity loan is 35 years, depending on the age of the applicant
Subject to a loan-to-Value (LTV) limit of 75%, if there are no outstanding home loans
If LTV is below 50%, Total debt servicing ratio (TDSR) requirements do not apply
You cannot use your CPF funds to service the repayments of a home equity loan
How much does it cost to take out a home equity loan on your property?
It can take up to two months to get loan approval, and you may have to pay for a valuation of your property (around $500). The processing/disbursement fee is often between $2,500 to $3,500. There may also be additional legal costs, depending on the bank you're using.
Why would you want to take out a home equity loan?
There are four main reasons to do so:
You want to unlock the capital to invest elsewhere
You want to get cash out of your house without selling it
You want to consolidate multiple debts into a single cheap loan
You want to start a business
You want to unlock the capital to invest elsewhere
The interest rate for cash-out refinancing is low. At below 2%, even your CPF funds grow faster than this loan.
This makes it possible for homeowners to profit by cashing-out their house, and then investing the money in Exchange Traded Funds (ETFs), REITs, Unit Trusts, or whatever else you have your eye on. The keyword is dividends, which are typically higher than a home equity loan's interest rate.
Now we're not recommending you do this, nor should you take this as financial advice. We're just pointing out that some people use cash-out refinancing for this purpose. Consult a qualified wealth manager before you attempt any such investment.
This approach of unlocking capital with home equity loans is more common among investors or landlords who own multiple properties, and are trying to maximise their returns. We must emphasise the risk in using your only home this way, as you could lose the property if you're unable to repay the loan.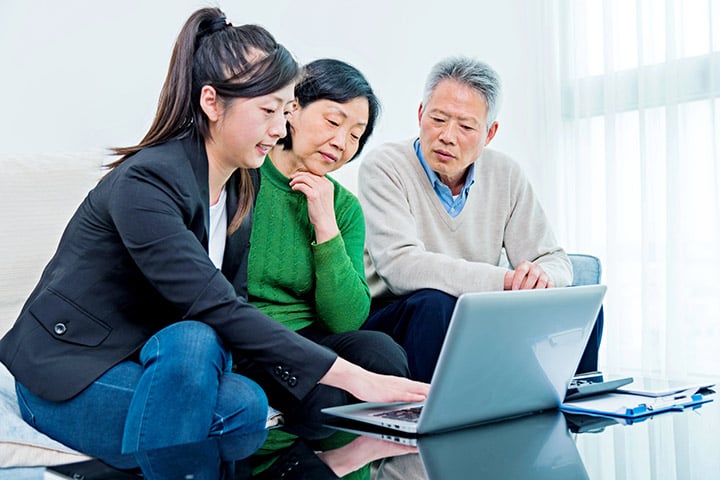 You want to get cash out of your house without selling it
Cash-out refinancing is often used to deal with liquidity issues. For example, you may have a fully paid-up condo, but suddenly find yourself short on cash due to a serious medical condition, legal proceedings, or other expensive problem.
In such instances, you may take a home equity loan to get money out of your house, without having to sell it.
If a home equity loan in this situation still sounds like a risky move, that's because it is. To protect yourself against unforeseen life events that require a large expenditure, you should consider insurance as your first line of defence.
You want to consolidate multiple debts into a single cheap loan
Say you owe $35,000 in personal loans, $50,000 in credit card loans, $40,000 in business loans, and $15,000 in car loans. They all grow at different interest rates, and all the loans are between 3 to 15% per annum.
With cash-out refinancing, you can easily borrow enough to repay all those loans at once, after which you'd be left with just a single loan, at a much lower rate of just 2% or under. This calls for a champagne.
You want to start a business
One of the main problems with starting up a business is the initial capital outlay (you usually can't get a business loan until you've been operating it for around two years.)
Now you could either sell your paid-up house for the capital to start a business, and downgrade to a smaller home in the process. The more sensible option, however, is just to cash-out the existing property. This lets you retain the property (perhaps even rent it out to cover the low cash-out repayments), while also giving you the seed money that you need for your venture.
In short, cash-out refinancing solves one of the main problems of property assets: illiquidity
Property is great, but the main complaint about property investment is that huge amounts of capital get tied up. Cash-out refinancing frees up this capital, and allows investors a lot more flexibility.
Just be careful not to do anything stupid with it, like cash-out your house to pay for a Ferrari.
Would you take out a home equity loan on your property? Share your views in the comments below!
If you found this article helpful, 99.co recommends Pros and cons of repaying your mortgage before the loan tenure is up and 4 reasons why refinancing using the cheapest home loan isn't always the best move
Looking to invest in property? Find the ideal choice on Singapore's largest property portal 99.co!
The post Home equity loan: Is cash-out refinancing your property a good move? appeared first on 99.co.