On 27 October (Monday), the Urban Redevelopment Authority (URA) announced the sale of a new Farrer Road condo site by tender, under the Confirmed List of the 2H 2020 Government Land Sales (GLS) programme. Located along Northumberland Road in the city fringe District 8, the 99-year leasehold site covers 8,732.9 square metres (sq m) of land and has a direct entry to Farrer Park MRT.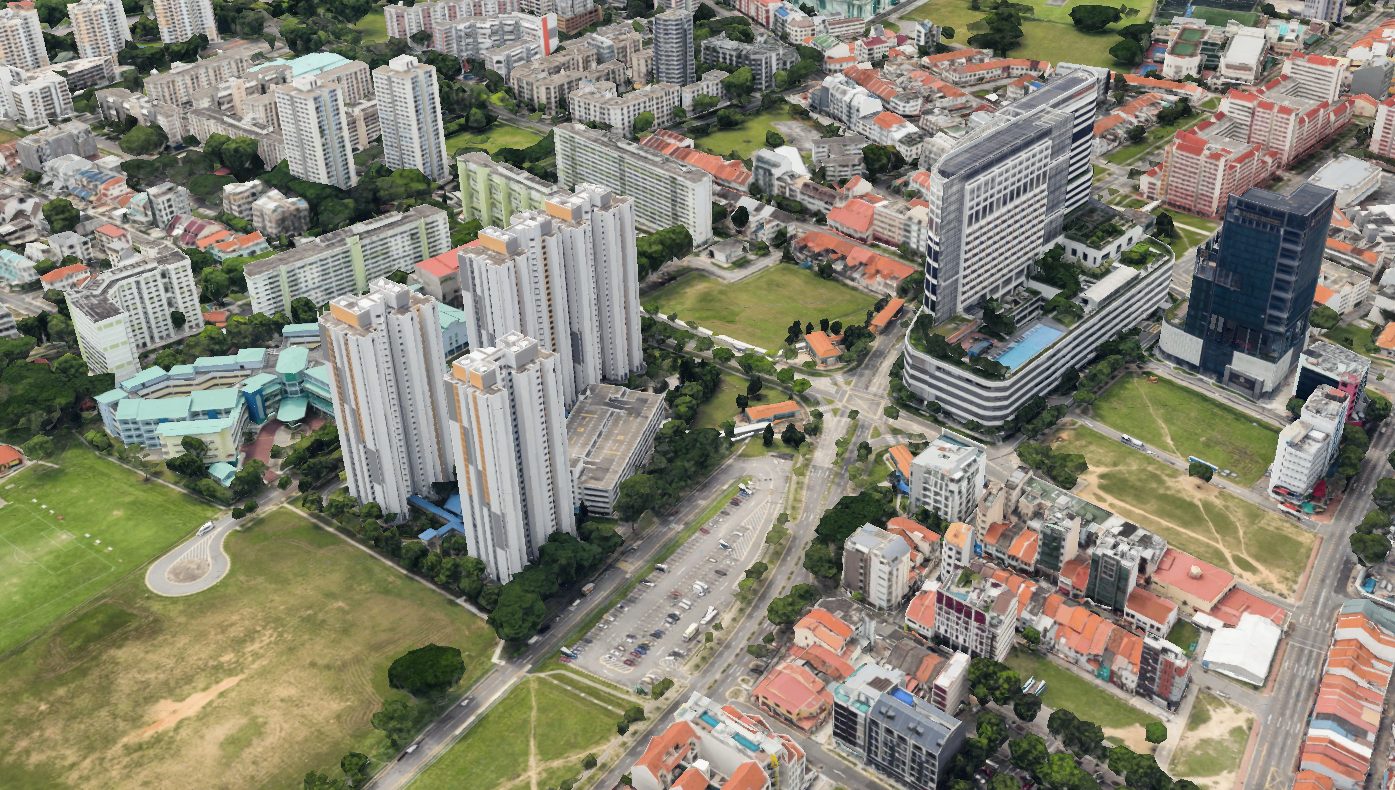 Out of the three Confirmed List GLS sites that the URA released for the second half of this year, this is by far the most centrally located of the lot. But developers who want to bid for this land parcel and build high-rise apartment blocks will face a unique challenge, which could give developers and their architects a headache!
Unique architectual restriction for high-rise Farrer Park dwellings
Right next to the Northumberland Road GLS site is Farrer Park View, a high-rise cluster of HDB flats built in the early 2000s. At first, these look like any regular HDB blocks, but on closer look it appears there are absolutely zero windows and openings on the southwest-facing facade of the blocks!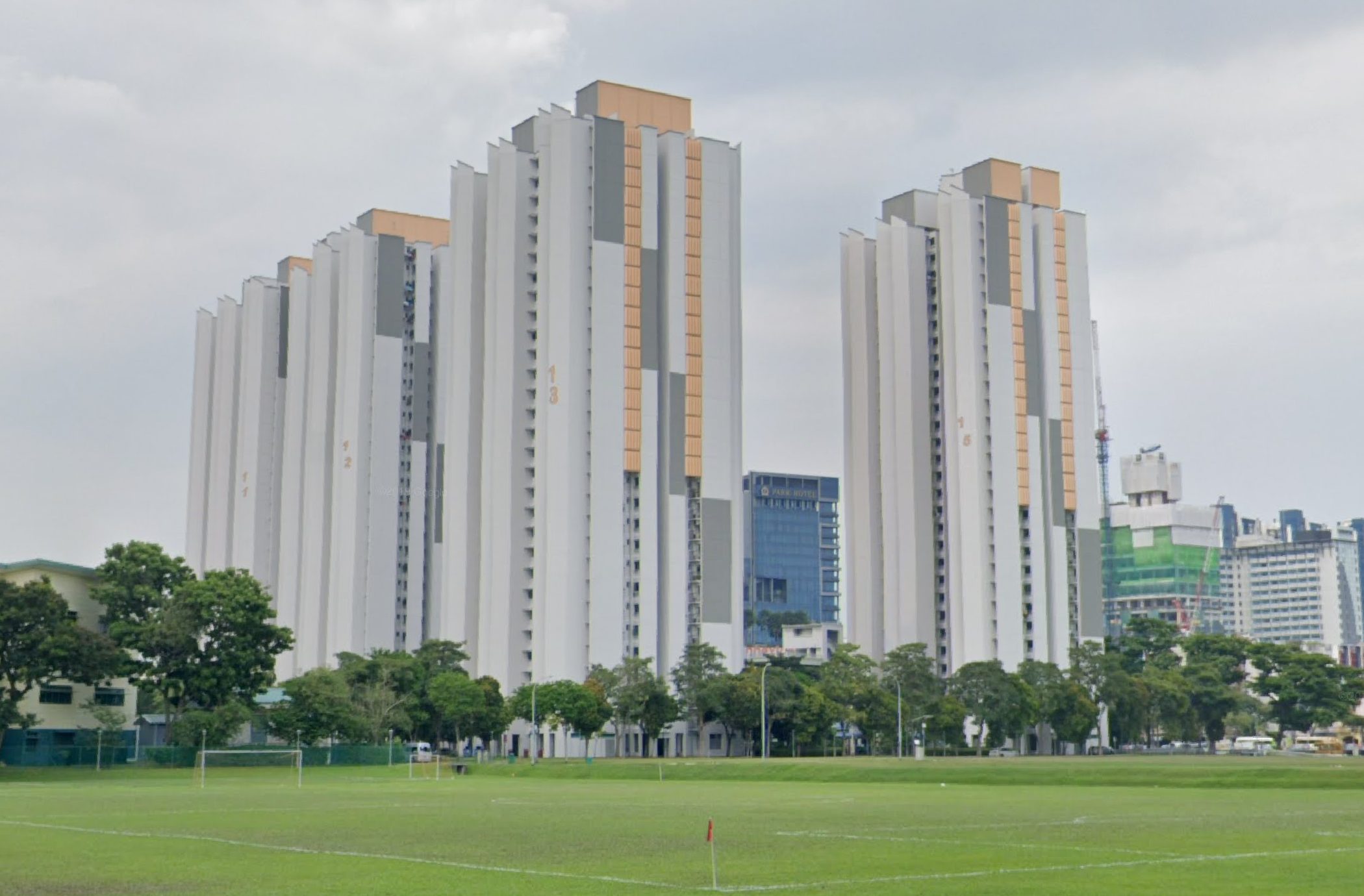 In fact, from the 14th floor onwards, you can spot an orange-coloured architectural feature blocking residents' view out of windows. These are actually aluminium fins, as a unit floor plan shows:
You might notice in the above floor plan that the bedrooms are also odd shaped, with windows angled 45 degrees and a huge exterior wall protruding out of the master bedroom window, again restricting the view towards the southwest.
Why did HDB go to such lengths to block off views towards the southwest, for this development?
There's a one-word answer for this: Istana.
Meaning "palace" in Malay, the Istana is the official residence and office of the President of Singapore, and where state guests are received. It is also the working office of the Prime Minister of Singapore.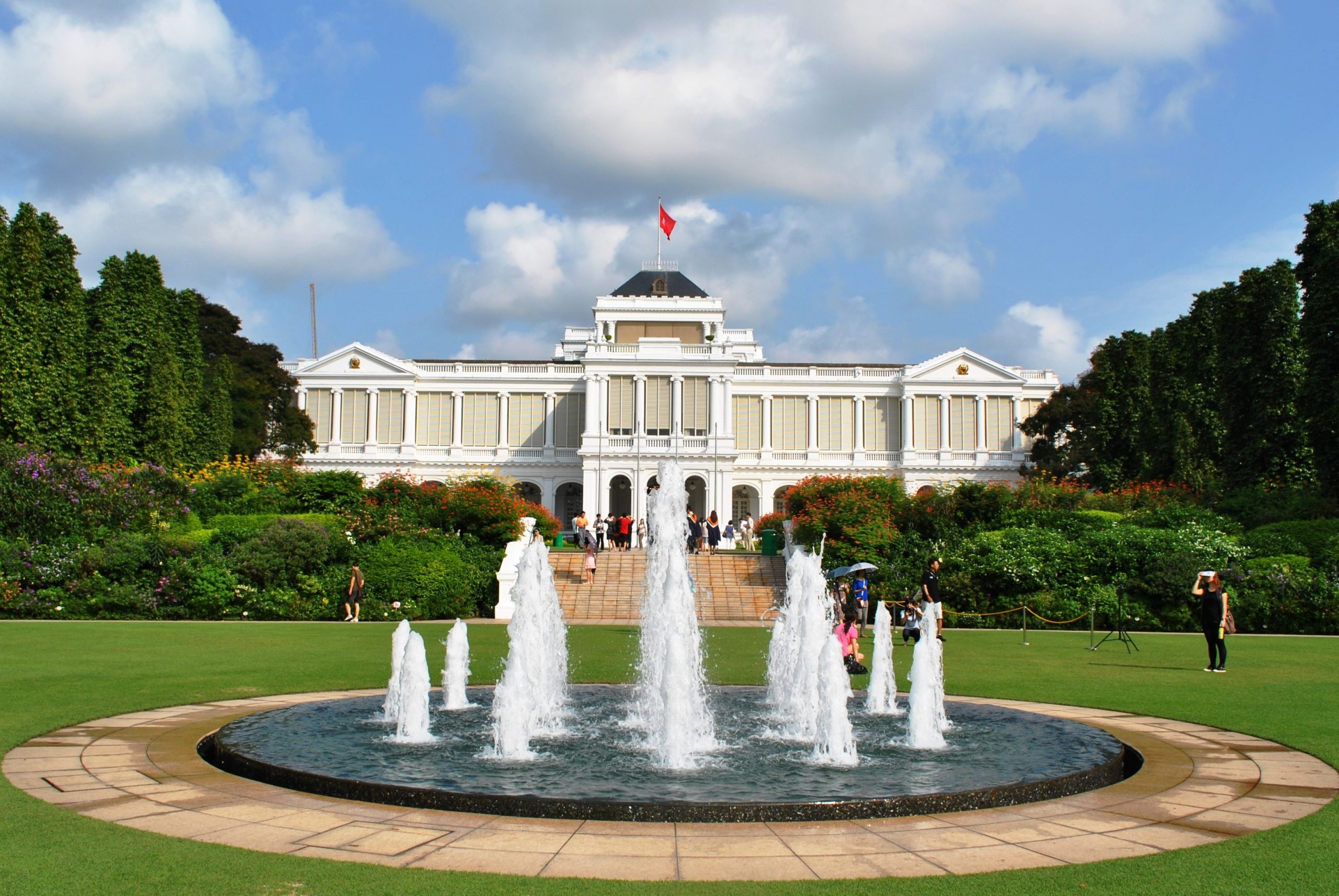 For security and privacy reasons, building codes in Singapore specify an restricted area around the Istana where no buildings above a certain height can have a direct line of sight of the Istana's open grounds.
For the Farrer Park View HDB flats, the restrictions begin from the 14th floor onwards. It's likely that the upcoming Farrer Park condo next to it will have similar restrictions. It's expected that the restrictions will be detailed in the developer's packet that interested bidders must purchase from the URA prior to submitting their applications.
The architect for this new condo must design the units such that none have windows opening up to the southwest. Accomodating this restriction could result in odd-shaped units or restricted views for certain stacks, like the HDB blocks next door.
In the vicinity, the well-known Tekka Centre and HDB flats at Klang Road all share similar architectural attributes that prevent direct views towards the Istana. For condos, Townhouse Apartments also sports massive blank walls on the Istana-facing side.
However, high-rise condominiums in the neighbourhood of Cairnhill, such as Alba, do not have this restriction even though they are under 300 metres from the Istana. This is because they do not face any open grounds of the presidential palace. You can get views like this: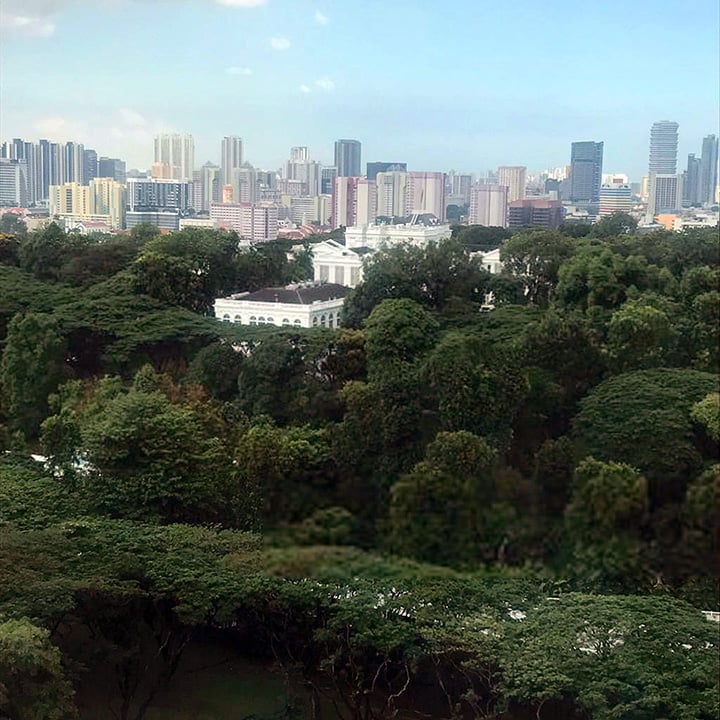 Farrer Park condo: What to expect
Truth be told, buyers of this upcoming Farrer Park condo wouldn't be buying for the views. Rather, the location of the condo will undoubtably be the greatest draw, with direct access to Farrer Park MRT via a first-storey commercial/retail podium.
Not only will future residents be within minutes of the CBD and Orchard Road by train or car, they'll also be within walking distance to City Square Mall, Mustafa Centre and Connexion, a mixed-use development comprising a four-star hotel, Grade A office space, a private hospital and medical suites.
With over 400 possible units and a decent sized land area of 0.83 hectares, buyers can also expect a full suite of facilities such as a 50-metre lap pool within the condo.
The vicinity of Farrer Park is also expected to further develop in the years ahead, with greenfield sites in the area earmarked for hotels and mixed-use developments like Connexion, according to the URA Master Plan.
If you cannot wait so long for this to launch, there's a project being built right now about 300 metres away; Uptown @ Farrer is a 99-year leasehold condo with 116 residential units and is also at the doorstep of Farrer Park MRT station. It's currently selling at a six-month average of $1,895 per square foot (psf) and is expected to be completed in 2021.
Despite rising to a height 22 storeys, Uptown @ Farrer has no architectural restrictions, as views towards of Istana's open grounds are mostly shielded by the Farrer Park View HDB blocks we mentioned earlier.
Other than Uptown @ Farrer, the Farrer Park area also has a wide range of resale condos that have been around for awhile. This city fringe location provides buyers with choices between freehold and leasehold options, as well as between small-sized boutique developments and larger projects.
Condos near Farrer Park MRT
---
See all listings
1953
1 Tessensohn Rd · D8
1
1
$1,103,000
Uptown @ Farrer
2 Perumal Rd · D8
3
2
$1,299,143
Uptown @ Farrer
2 Perumal Rd · D8
3
2
$1,367,000
1953
1 Tessensohn Rd · D8
2
$1,105,300
1953
1 Tessensohn Rd · D8
3
2
$1,413,999
1953
1 Tessensohn Rd · D8
1
$1,027,200
1953
1 Tessensohn Rd · D8
4
$2,518,150
1953
1 Tessensohn Rd · D8
0
1
$699,000
1953
1 Tessensohn Rd · D8
3
3
$1,647,150
1953
1 Tessensohn Rd · D8
1
1
$867,000
See all New Launch  >
See all listings
R66 Apartments
66 Rangoon Rd · D8
2
2
$1,250,000
Kentish Lodge
3 Oxford Rd · D8
2
2
$1,100,000
Cavan Suites
11 Cavan Rd · D8
1
1
$620,000
City Loft
363 Race Course Rd · D8
1
1
$600,000
Mackenzie 88
88 Mackenzie Rd · D9
1
1
$790,000
Mackenzie 88
88 Mackenzie Rd · D9
2
2
$1,500,000
Tyrwhitt 139
139 Tyrwhitt Rd · D8
1
1
$705,000
Forte Suites
88 Mergui Rd · D8
2
2
$1,105,000
Carlyx Residence
39 Carlisle Rd · D8
1
1
$775,000
Mackenzie 88
88 Mackenzie Rd · D9
2
2
$1,550,000
See all Resale  >
Would you want to live in a Farrer Park condo? Share your thoughts in the comments below!
If you liked this article, check out Condo developer beats ABSD with fire sale, sells all 16 units in 3 days and The savvy case for buying a 99-year leasehold condo
Looking for a property? Find your dream home on Singapore's most intelligent property portal 99.co!
The post Why this red-hot Farrer Park condo site could give developers a headache appeared first on 99.co.