In this series entitled Agent Success Stories, we sit down with agency leaders to find out their side of the story. From their humble beginnings to the challenges that they have faced on their road to success, we learn that a career in the real estate industry is one filled with boundless opportunities – if you know where to look.
Before her career switch to real estate in 2017, Rayne had amassed a solid sixteen years worth of experience as a formal educator – bringing to the industry with her a valuable stock of leadership and guidance competencies. Now, as the leading steward of Rayne Chua Division, she has harnessed these competencies to lead a team of twenty-eight agents. In just five years, Rayne has led her team to achieving division status – no small feat as many of her associates have gone on to achieve 6 figure earnings. All in all, they've proven not only to deliver, but succeed beyond expectations for their clients especially amidst a pandemic and economic downturn.
Heading the team with support-centric leadership
Being equipped with prime domain expertise in her field, she has not only led multiple launches and training programmes as a member of PropNex Project leadership team, but also dedicated a considerable portion of her efforts to team building. Since the beginning of her career, she knew that creating a team was something she had set out to achieve as she saw this as a natural progression for her career.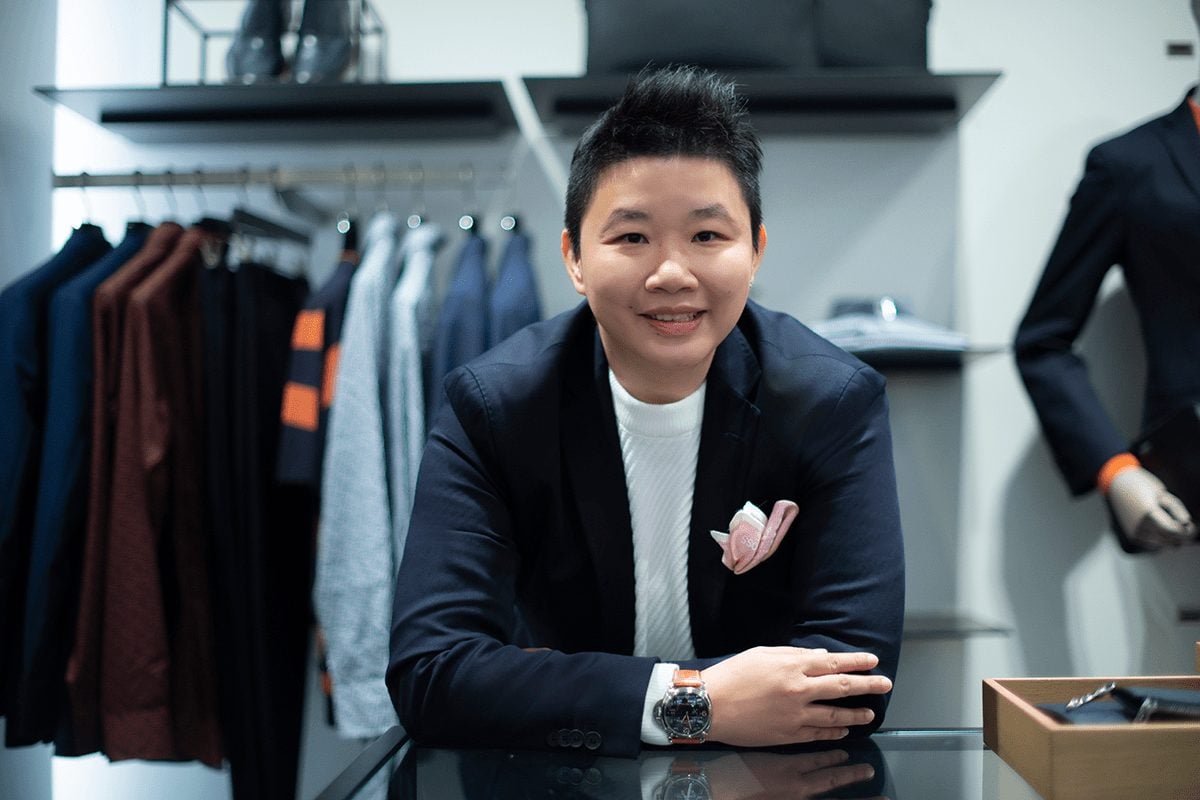 As a leader, she believes that anyone with an interest in the property industry should work towards pursuing the dual tracks of sales and team building for a more holistic and sustainable career. For one, by pursuing her personal sales, she is able to relate not only to the struggles of her team members but also stay up to date with the latest consumer and property trends. As such, proving a strong leader who walks the talk as she guides other agents to realise their potential for greater success.
Besides having leadership expertise, Rayne also has a deep understanding of the difficulties that come with starting out as an individual agent. This has shaped the forms of support she provides members of her team. For instance, having observed how many new agents, especially the younger ones, struggle to pay off high marketing costs, she established a special scheme to fund ads to empower her associates to excel in social marketing.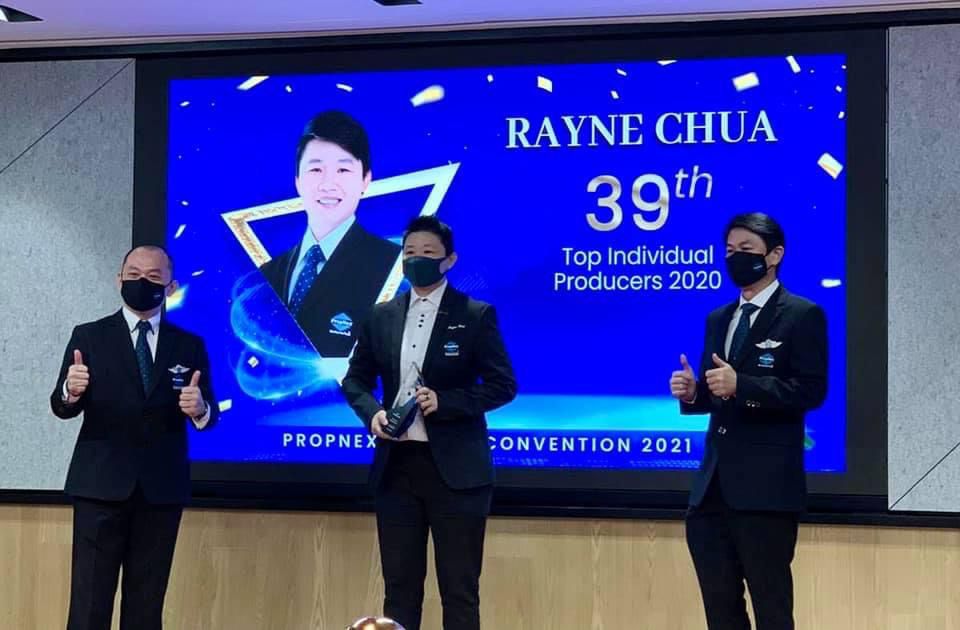 With this scheme, newer agents are able to enjoy lower barriers of entry when entering the property market for the first time as they are no longer put off by high costs of social media marketing and uncertainty over its effectiveness. With marketing support schemes established in Rayne's team, every member is able to enjoy the freedom to build their brand and learn from their peers when adopting social media as their main prospecting tool. Throughout, Rayne ensures that every agent is given equal opportunities to grow as she encourages them to expand their portfolio and invest their money in a smart and effective way. Since, Rayne has witnessed numerous members under this scheme cross 6 figures within their first year of joining her team.
Instilling the right mindset in every agent
No matter which segment one decides to enter, Rayne believes that every agent should begin their career with the right mentality as she reminds her team that achieving top producer status is never out of reach. She asserts that having the right mindset is vital as she encourages her agents to approach their role as if they were running their own business.
Rayne commonly reminds the team that cash flow is paramount as money depletes quickly and does not come in consistently. With this principle of pragmatism, she encourages those starting out to clinch small deals to keep putting in the hard work as every little action counts to bringing them a step closer to success. Generous with her support and energy, Rayne has no qualms sharing leads, tagging along for appointments, and allowing new agents to shadow her during presentations and listing closings free of charge – her only requirement is that they have the right mindset to fully commit to the role.
Making sure no one gets left behind
So, what exactly makes a Rayne Chua Associate?
Liking the fact that she does away with the all-too-common flashiness of recruitment practices, Rayne believes that in an extremely competitive recruitment environment, people who join her team are those who know exactly what they want. This includes being part of a close-knit team where no one gets left behind, and mentorship that is straightforward, open, and grounded.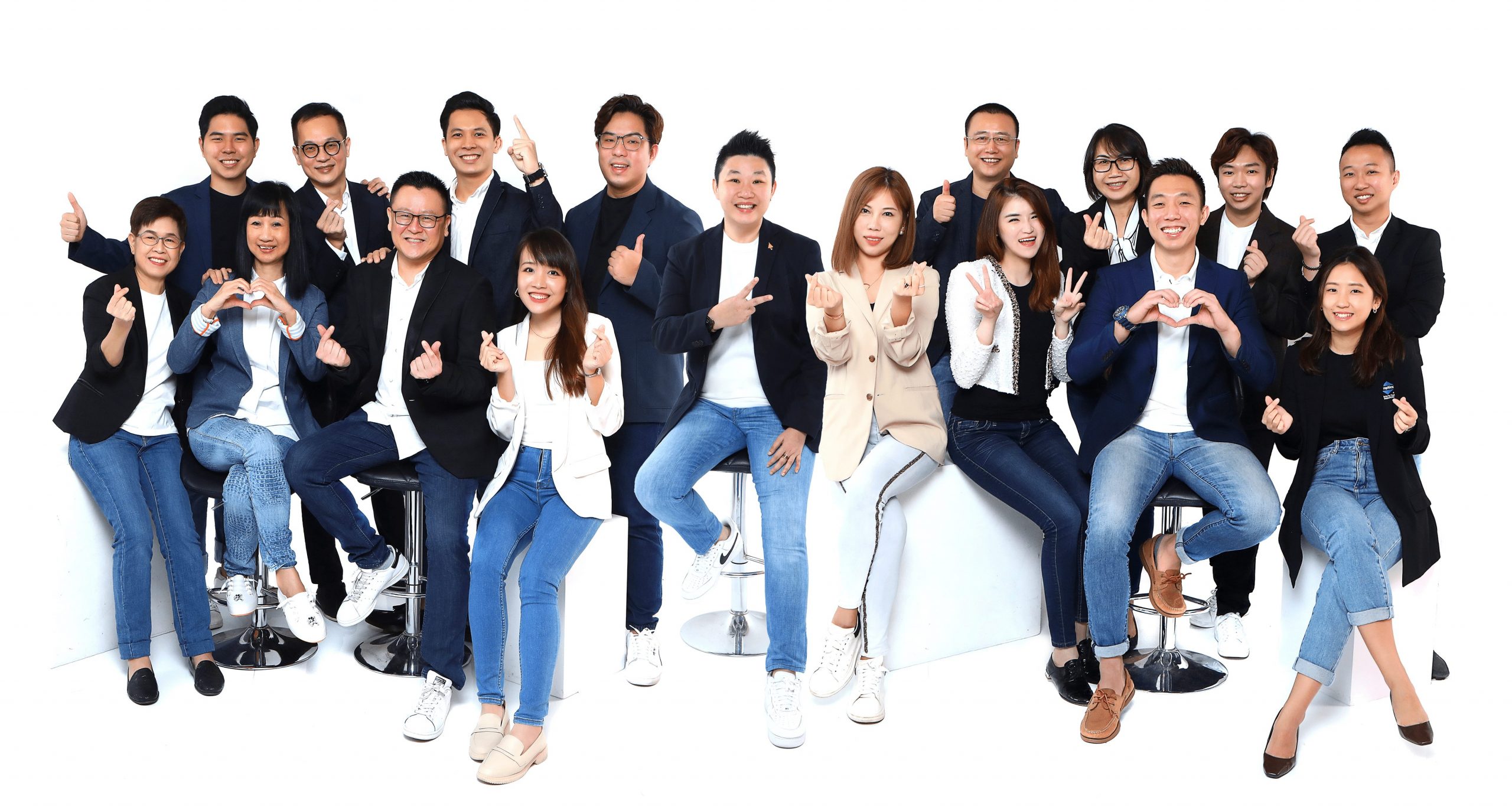 It is important to Rayne that her agents enjoy the process as part of her team; as such, she makes it a point to regularly check in with them during one-to-one quarterly reviews. Where necessary, she aids them in goal-setting and course correction based on their strengths. She maintains an open-door policy to facilitate one-to-one consultations in her office space that she avails to members for training sessions and making their prospects. Cognisant of the importance in rewarding hard work, her team often enjoys achiever lunches and leisure events (pre-pandemic, these would often take the form of overseas trips) together.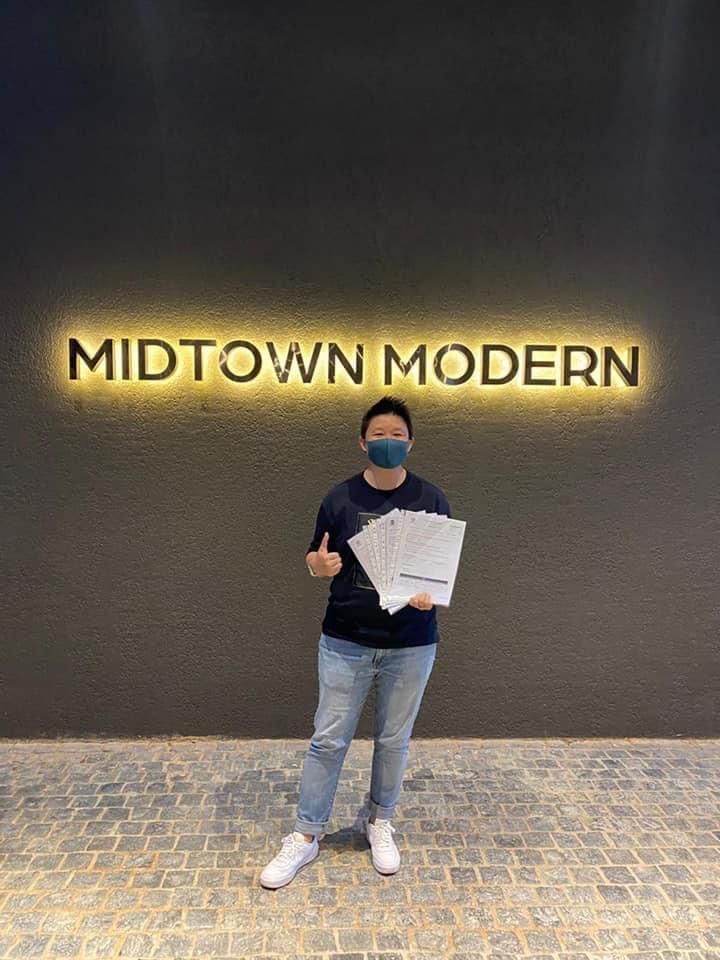 Furthermore, those keen to be involved with new launches should also consider joining her division as she takes a highly technical approach to guiding her agents. New agents can certainly expect lots of hands-on mentorship as a Rayne Chua Associate – division-level training is highly personalised to suit the business models and prospecting methods of different individuals. In the coaching sessions she provides as well, Rayne would incorporate real case studies on how to manage a diverse set of areas from calculating to closing deals. Success stories are often shared during these sessions to offer insight on how to close cases, along with new launches and worthwhile projects to consider embarking on.
Breaking new boundaries as a team
Within her division, many have gone on to earn 6 figures within a short span of time.
"I have joined Rayne for 2 years now since passing my RES exams. Rayne constantly innovates to ensure that her associates are on top of their game. There will never be a shortage of opportunities in our division as long as you have a 100% willing mindset. I have also managed to achieve 6 figure income consecutively for 2 years now." shares Shermin Yong.
Melvyn Ng continues, "I am finishing my last semester in NUS and joined Rayne Chua Division in January. Rayne's systematic approach in her mentorship and her on the job training for new RES like me has enabled me to achieve my first platinum award in less than 6 months!"
Christine Song also adds, "I joined Rayne for 9 months now, and have grossed close to $300K in just 3 quarters! I am able to achieve this through Rayne's social media marketing scheme which is exclusive to our division. As a mother of 2 kids, her constant support is something I appreciate greatly."
Replicating personal success for her team
In an industry as competitive and saturated as real estate, Rayne has carved out a niche specializing in Projects located within the core central region as a PropNex Luxury team member. She is quick to add however, that her clients hail islandwide, and her ads are intended to attract potential clients from all sectors. With such specialisation under her belt, Rayne intends to show others how it is both possible to be a top producer and maintain a good work life balance.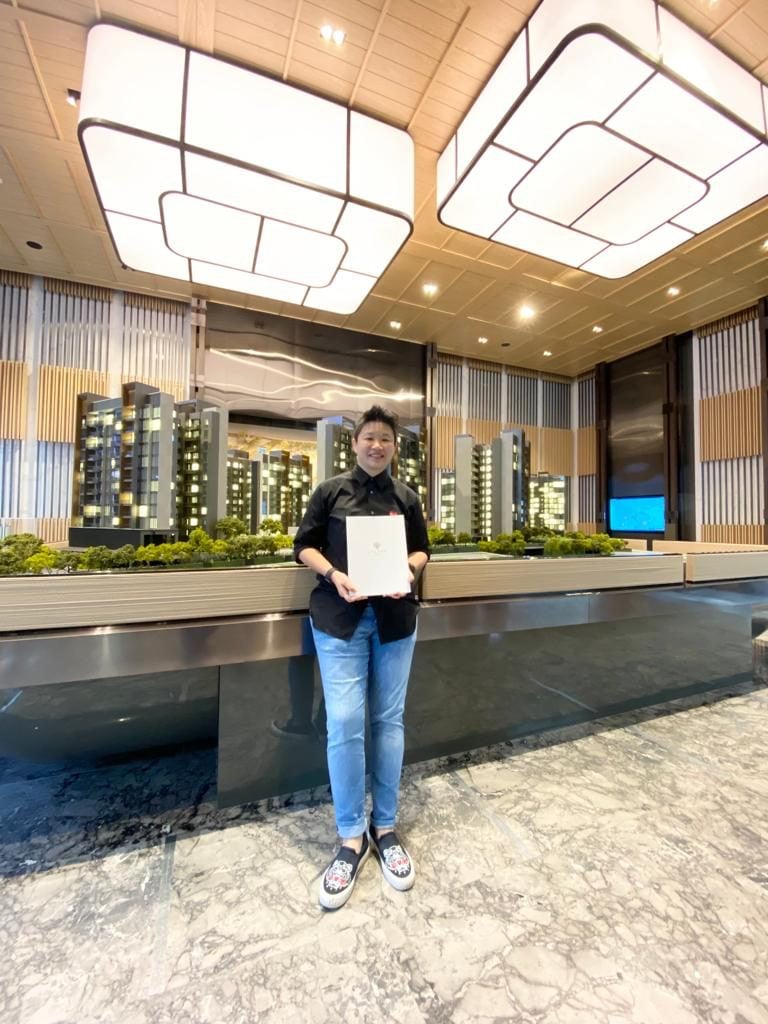 As an avid traveller with a hectic lifestyle, she believes it is important for agents to know how to avoid burnout and enjoy the process as she does, which is why she emphasises the importance of work-life balance to her division. An avid-gym goer, Rayne makes it a habit to visit the gym regularly and take up courses and hobbies that interest her such as golf. She sets aside time every week for her family, while also making sure to be easily contactable by people, clients and division members alike. Learning how to strike a balance between meeting sales targets and spending time with loved ones is the sweet spot she aims to help her team achieve.
Advice for younger agents
For younger agents who aspire to achieve her forms of success, she advises them to "don't overthink and just do". Having experienced how her leap of faith in leaving her five-figure job allowed her to progress to a six-figure one, Rayne believes in the necessity of risk-taking and surrounding oneself with a positive social support system.
Now, as someone who has mastered the art of enjoying the process, she hopes to help others achieve what she has in a fun and dynamic line of work where there are lots of people to meet, and where fulfilment can be found in making a difference to their lives.
The post Go the distance with Rayne Chua Division: How strong support creates a sustainable career for each and every individual appeared first on 99.co.