There are many reasons why a Singaporean (or PR) may want to buy overseas property. You could be planning for a holiday or retirement home, or more commonly, considering residential homes abroad for investment purposes. 
If you're toying with the idea of investing in a home overseas, here are seven international properties to consider, as featured in PropertyGuru's Asia Virtual Property Expo (AVPE 2020). 
With over 300 projects across 10 countries, AVPE 2020 is Asia's largest multi-country virtual expo. There are also daily webinars (40 in total) by industry experts and analysts from these markets, so don't miss it! 
7 International property projects to consider
Disclaimer: Buying a property overseas is a big decision, so do not rush into it! If you're a seasoned investor, go ahead. But if this is your first time, we've compiled the most important things you need to know about buying overseas properties below. 
NV Apartments (Australia)
| | |
| --- | --- |
| NV Apartments  |   |
| Address  | 380 Murray St, Perth |
| Property type  | Apartment |
| Price  | AUD $347,000 to $1,108,000 |
AVPE-exclusive: Discounts of 2.5% to over 10%, depending on unit
Did you know: Our Consumer Sentiment Study H2 2020 found that nearly 40% Singaporeans surveyed planned to purchase property overseas within the next few years, with 23% citing Australia as their top choice. 
Introducing NV Apartments, located in the bustling business district of central Perth, along the charming Murray Street. The development features 401 residential units over 30 storeys, with a suite of facilities like a rooftop pool, outdoor theatre and more. 
Check out NV Apartments at the Asia Virtual Property Expo.
1060 Carnegie (Australia)
Source: 1060.com.au
| | |
| --- | --- |
| 1060 Carnegie |   |
| Address  | 380 Murray St, Perth |
| Property type  | Apartment |
| Price  | AUD 450,000 to AUD 650,000 |
AVPE-exclusive: $25,000 cash rebate/ price discount
1060 Carnegie is another development in Australia, but this time, in Carnegie, a suburb in Melbourne. As one of the tallest buildings in the area, residents are treated to wonderful views of the Dandenong Ranges and Melbourne CBD. Location-wise, 1060 Carnegie is also quite a gem – you can find shopping and dining options at the nearby Koornang and Neerim Roads. Plus, the area is served by two train stations, four train lines, a dedicated tram route, and five bus routes! 
Check out 1060 Carnegie at the Asia Virtual Property Expo.
Eden Grove (U.K.) 
Source: Berkeley Group
| | |
| --- | --- |
| Eden Grove  |   |
| Address  | Staines-upon-Thames TW18 4AE |
| Property type  | Apartment |
| Price  | £320,000 to £495,000 |
AVPE-exclusive: An allowance equal to 4% interest paid on your deposit
Not to be confused with the local condo of the same name (8 Eden Grove), this Eden Grove is a stylish apartment in Staines-upon-Thames, U.K.. There are shops, bars and restaurants nearby, and Heathrow Airport is easily accessible via the A30, M25, M3 and M4 roads. The town centre and train station is five minutes away by foot and central London is 35 minutes away from there (by train). 
Check out Eden Grove at the Asia Virtual Property Expo.
Huntley Wharf (U.K.)
Source: Berkeley Group
| | |
| --- | --- |
| Huntley Wharf |   |
| Address  | Reading RG1 3ES |
| Property type  | Apartment |
| Price  | £265,000 to £535,000 |
Huntley Wharf is a riverside apartment near the Reading town area. It's near the Riverside Square, where there are plenty of retail and dining options. The Reading Station and Crossrail is  a short walk away (1.6 km) and from there, you can reach London Paddington in under 30 minutes. 
Check out Huntley Wharf at the Asia Virtual Property Expo.
West End Gate (U.K.)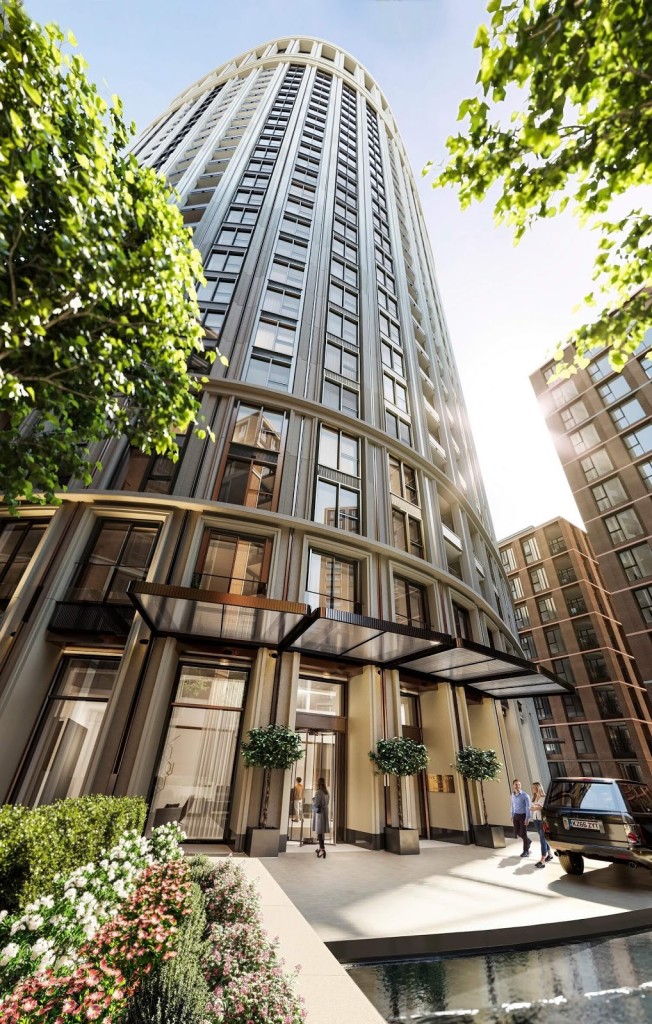 Source: Berkeley Group
| | |
| --- | --- |
| West End Gate  |   |
| Address  | Marylebone W2 1BB |
| Property type  | Apartment |
| Price  | £915,000 to £2,050,000 |
AVPE-exclusive: 1 Bedroom furniture pack by Alexander James
West End Gate is a luxurious apartment in the upmarket Marylebone district, where the nearest station is Edgware Road station. The residences are surrounded by beautifully landscaped gardens, and include first-class facilities like a 24-hour concierge, private cinema room, pool, gym and spa.
Check out West End Gate at the Asia Virtual Property Expo.
White City Living (U.K.) 
Source: Berkeley Group
| | |
| --- | --- |
| White City Living |   |
| Address  | White City W12 7RQ |
| Property type  | Apartment |
| Price  | £845,000 to £2,950,000 |
White City Living is where nature meets the city – the apartment is located by The Water Garden in West London, offering beautiful views of the central stream. Surrounding the waterfront apartment is also lush greenery, featuring charming low-hanging trees and more. Westfield London (a shopping mall) and Imperial College London are also in the neighbourhood.
Check out White City Living at the Asia Virtual Property Expo. 
Bonus: Hotel and office development, Flatiron by Meridian (Cambodia) 
| | |
| --- | --- |
| Flatiron by Meridian |   |
| Address  | Street 102, Sangkat Srah Chak, Phnom Penh City Centre,  Daun Penh |
| Property type  | Mixed use development |
| Price  | From 99,000 USD for hotel unites and from 159,000USD for offices  |
AVPE-exclusive: Special 8 units with 8% discount
Flatiron by Meridian is a mixed use project with hotel suites and grade A office units within the same development. Located in the vibrant business district of Phnom Penh city centre, there's convenient access to retail, dining and more amenities within minutes. Towering at 41 storeys high, those living on the upper floors may also enjoy picturesque views of the city skyline.  
Check out Flatiron by Meridian at the Asia Virtual Property Expo.
Can Singaporeans buy overseas property? 
Yes, you can! Here are some important rules to take note of when considering overseas properties.   
1. If you own an HDB flat, you can only buy overseas property after MOP
If you just bought an HDB flat – whether Build-to-Order (BTO) or resale – you will need to wait out the five-year Minimum Occupation Period (MOP) before you can buy an overseas property. Do note that this rule only applies for residential properties. If you're buying a commercial property abroad, you can do it anytime.  
2. If you already own an overseas property, you cannot buy an HDB flat
If you look closely at the eligibility checklist for HDB flats, you'll notice that the property ownership requirements include overseas properties. If you want to apply for or live in a HDB flat, you cannot own any other property (local or overseas), and cannot have disposed of any within the last 30 months. 
3. You don't need to pay ABSD for overseas property
For investors, the Additional Buyer's Stamp Duty (ABSD) is a significant expense. For Singaporeans, the ABSD is an extra 12% to 15% tax levied on your second and subsequent property purchases – but those in Singapore only. For instance, if you own one property (where you live) and decide to buy another condo in Singapore to rent out, you'll need to pay ABSD for that second property. If, however, you decide on an apartment overseas, then there is no ABSD. (Other fees and duties may apply though.) 
Related article: Is It Time for Singapore to Remove ABSD?
4. No, you cannot use your CPF to pay for overseas property. 
You can use your CPF Ordinary Account (OA) savings for housing, but only for Singapore properties. You can take a bank loan to finance your property though (more on that in the next point). 
5. Yes, many local banks offer overseas property loans, but the TDSR applies. 
So you can't use your CPF – does that mean you'll have to cough up the full sum in cold, hard cash? Not necessarily. Both local and foreign banks do offer loans for overseas property purchases. Do note, however, that if you go with a bank in Singapore, the Total Debt Servicing Ratio (TDSR) applies. Your mortgage will count towards your monthly debt obligations, which in total, cannot exceed 60% of your gross monthly income. 
What else to consider before investing in overseas property 
Investing in an overseas property may sound exciting, but it's not something to jump into on a whim. 
Before committing, it's wise to assess your finances carefully and familiarise yourself with the foreign market you want to enter. You'll need to understand things like the interest rate trends and upcoming housing supply, as well as price, rent and transaction volume patterns, just to name a few. 
You should also research the laws and policies around buying property in your desired country. Who knows, after all that property shopping, you may not even be eligible. On the transaction front, there may also be extra fees and taxes that need to be paid, depending on the country.  
Finally, if your investment property is overseas, managing it can be tricky. Of course, it's easier than before thanks to the internet, but the fact remains that your tenant is halfway across the globe. Unless you hire a property manager or ask a friend in the city to help you look after your property, you risk more incidences of miscommunication, tardy rent payments and even unreported damages. 
The Council of Estate Agencies (CEA) has quite a helpful guide on what to think about when buying property overseas. 
For more property news, resources and useful content like this article, check out PropertyGuru's guides section. 
Are you looking to buy a new home? Head to PropertyGuru to browse the top properties for sale in Singapore.  
Already found a new home? Let PropertyGuru Finance's home finance advisors help you with financing it.