[This article was updated on 30 October 2020 to reflect new information obtained by 99.co regarding the name and nationality of the errant tenant for accurate reporting.]
[2 November 2020: The 99.co editorial team is aware that there have been instances of harassment and personal attacks arising from the factual reporting of this news article. While public expressions of opinion and criticism are very much permissible under our laws, we do not condone any form of harrassment, whomever it originates from. Such acts, while out of the confines, reach and control of our website, have prompted us to review our article. Upon consideration, we have decided to redact information about the errant tenant's line of work that are found in the original Shin Min News Daily report, which was initially included in our article as a lead-in to a relevant detail about the errant tenant using the rented premises as a place of business (in addition to a place of residence). We continue to stand firmly behind our reporting and thank our readers for their continued support.]
Agents and landlords, remember the name: Garie Sim Tiam Poh (沈添宝 in Chinese). This Singaporean tenant hit the headlines recently for attacking his landlord whom he owes over $60,000 in unpaid rent while refusing to move out, triggering a Police response and media coverage.
The unit that Sim had "rented" is a three-bedroom, 2,450 square feet unit at Bedok Court, where he reportedly lives with his wife and daughter. According to the landlord Mr. He, a 60-year old businessman, Sim has not paid a single cent aside from one month's rent before moving in.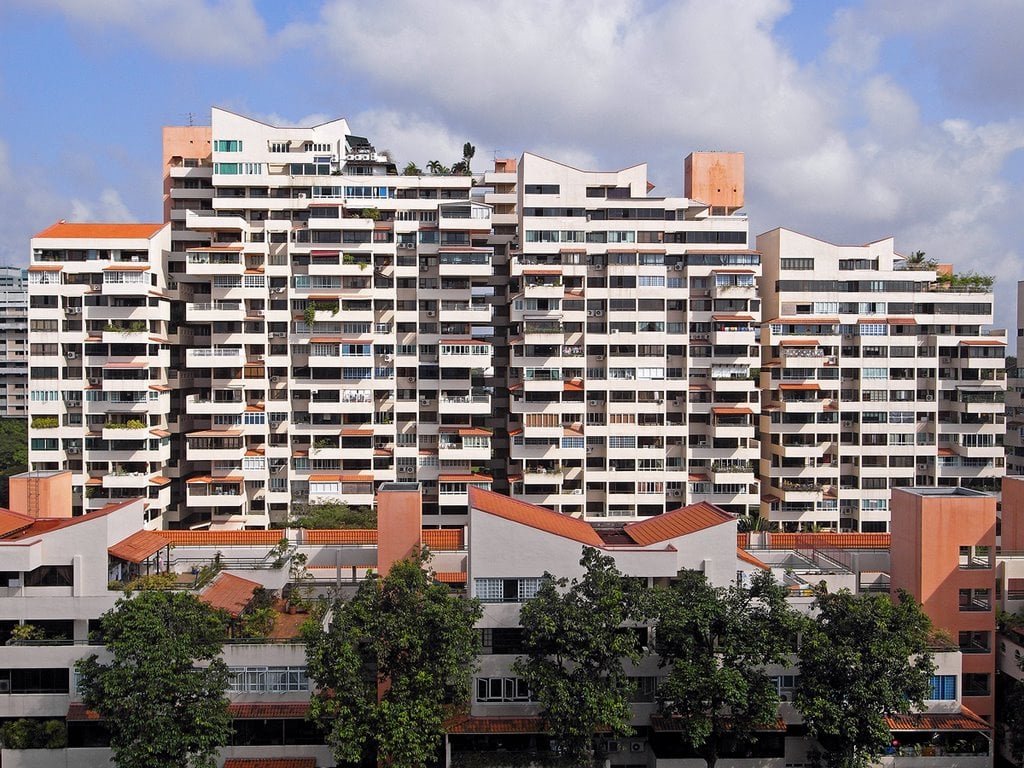 Speaking to Lianhe Wanbao, landlord He said Sim signed a one-year tenancy agreement for the unit in July 2019. (99.co verified that the rent was $4,000 a month.) After paying a month's rent at the start, Sim started making excuses after moving in with this family.
The landlord recounted in Mandarin that Sim's excuses include being unable to transfer the money from his overseas accounts, and that tens of millions of dollars have been confiscated by the monetary authority.
Sim even told the landlord he intended to buy the property, while refusing to move out nor pay a single cent. According to He, Sim now owes 15 months in rent totalling $60,000.
Landlord's attempt to repossess unit turns ugly
Even though the original tenancy agreement had already expired, Sim refused to move out. This finally prompted He to forcefully repossess the unit with the help of his cousin and an electric saw to open the front gate of the unit.
He told Wanbao that they had only managed to saw through a few bars of the gate before Sim took a water hose to drench He and his cousin. After kicking He's cousin, Sim called the Police to report they were being harrassed.
When the Wanbao reporter showed up, the Police were speaking to He at the void deck of the block. Sim refused to speak to the reporter.
The Police confirmed with the paper that they received a call for assistance at 295 Bedok South Ave 3 on Oct. 27, at 9:36am. Investigations into a case of voluntarily causing hurt and intentional harassment are ongoing.
[Must-read article: How to evict a troublesome tenant in Singapore]
93-year-old landlord fell prey to Garie Sim Tiam Poh
Landlord He wasn't Sim Tiam Poh's first victim. In 2017, Sin Min News Daily reported that Sim had pulled the same scam on a landed property at East Coast's Second Street. The victim was 93-year-old landlord Mr. Pan, who told the paper that Sim moved into the terrace house with his family without paying a cent.
Sim lived in the terrace house from September 2014 to August 2015, owing Pan more than $39,000 in rent.
Pan recounted how his son had tried to collect rent from Sim during the first month. Sim accused Pan's son of not informing him in advance and refused to pay, despite Pan saying that his son had indeed given advance notice.
On the next attempt, Sim said he was renovating the home and will only pay rent after the works are done. A few weeks later, Sim turned the tables on the landlord, attempting to slap Pan's son with a $5,000 bill for renovation costs, with claims such as air-con maintenance work.
That was when Pan's son decided to engage a lawyer. When Sim learned of it, he vacated the premises overnight without the landlord's knowledge.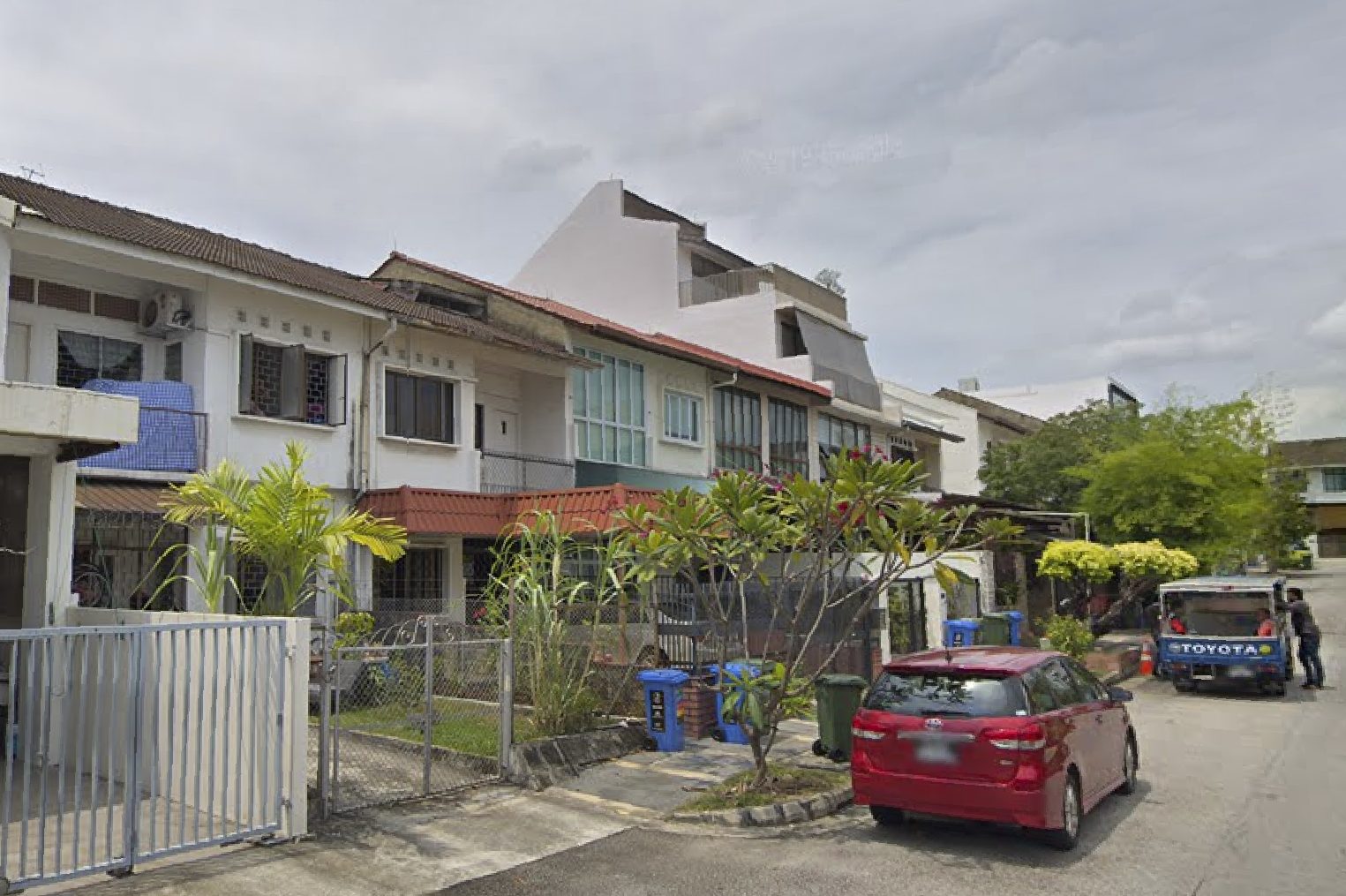 Subsequently, Sim set his sights on a semi-detached house along upper East Coast Road. The victim, a 60-year-old self-employed Mr. Seow, told the paper that Sim failed to pay the $5,800 in monthly rent, while accusing the landlord of issues such as water leakage and rat infestation, to the extent of alerting officers from the National Environment Agency (NEA) to investigate the property.
Eventually, Seow incurred more than $70,000 in costs, including legal fees, before Sim moved out. The court ordered Sim to pay Seow $23,000 in compensation; it is unknown if Seow has received the compensation (Seow had told the reporter in 2017 he had yet to receive the amount).
In total, Sim reportedly has had at least seven lawsuits filed against him for rental arrears, and has been ordered to pay up to $160,000 in compensation so far.
Unpaid rent? Landlord has right to re-enter property: Lawyers
If a tenant misses his or her rent, landlords should not wait long to take legal action. One reason is that claims of up to $20,000 can be heard at the Small Claims Tribunal (SCT) without the other party's consent. The SCT allows landlords to pursue legal action at significantly lower cost. Other conditions, such as a maximum contract term of two years, applies for SCT claims.
If your claim does not meet the criteria to be heard at the SCT, you can speak to lawyers to commence a Writ of Summons or a Writ of Distress.
After 7 days of failure to pay rent, the landlord should send the tenant a notice of demand in writing. This can be done without engaging a lawyer. The landlord must include his/her name and address in the notice and serve it on the tenant at the rented-out property. The landlord should use registered mail to prevent the tenant from claiming that the notice had not been received.
Among other things, the notice of demand shall also state that the landlord "reserves the right to take legal action". To prevent the landlord from seeking a court order, the tenant must pay the owed rent using registered mail to the landlord's address within a deadline, which can be anywhere between seven days to two weeks.
According to lawyers at IRB Law LLP, a landlord is entitled to apply to the court for an order or judgment for the recovery of the property when the tenant has failed to pay rent that was due for 21 days or more, or is in serious breach of any terms in the tenancy agreement (e.g. subletting the unit).
After the landlord has received an order or judgment for recovery of the property, the landlord can use it to recover his possession of the property.
If a 'right to forfeit' the lease isn't already included in the tenancy agreement, it is regarded that the lease is forfeited after rent is due and unpaid for 30 days. The lease is terminated when the landlord re-enters the property, which he/she has the absolute right to. (In case the errant tenant claims harrassment, it may be worth having your lawyer at the scene of repossession and/or recording the proceedings on video.)
All in all, landlords should not allow tenants to continue staying at the rented property for more than a month after the rent is due and unpaid. The rent arrears can be deducted from the tenant's security deposit.
Another tip: Don't skip the property agent, who can help you guard against horror tenants with their network and experience in tenant screening.
Last but certainly not least, agents, landlords and children of landlords must remember the name Garie Sim Tiam Poh. Based on past cases, Sim prefers to live in the East Coast and picks homes with large square footage, whether it's landed properties or condos. He holds Singaporean citizenship and has shown a tendency to rent properties with older landlords.
How will you guard against horror tenants like Garie Sim Tiam Poh? Let us know in the comments below!
If you found this article helpful, 99.co recommends Common problems when co-existing with your tenant/landlord (and how to fix them) and Landlord Tips: 7 Ways to Minimise Vacancy for Residential Rental Property
Looking for a property? Find your dream home on Singapore's most intelligent property portal 99.co!
The post Horror tenant claims latest victim in Bedok with $60k unpaid rent appeared first on 99.co.