We have some news – we have acquired SRX! First and most importantly, a very warm welcome to our new family – the SRX team!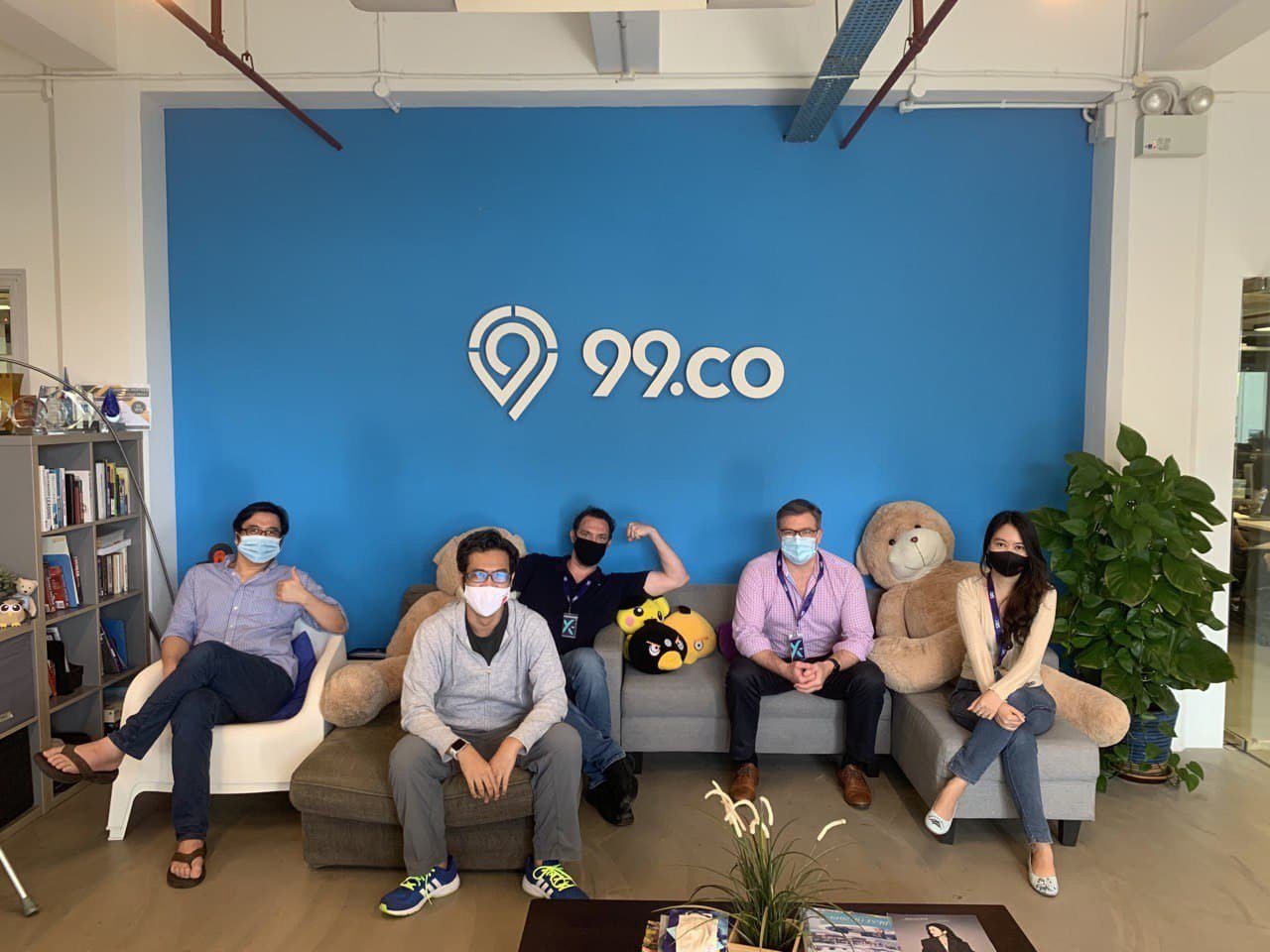 Here's some coverage from CNA and TechInAsia.
Why?
SRX is a top 3 portal in Singapore and the undisputed #1 provider of data tools. With this acquisition, we are well-positioned to take up the challenge of becoming the market leader in Singapore as well as the top provider for data, tools and price estimation. 
More importantly, the proprietary technology of SRX and the team's deep expertise in data is an incredibly important pillar towards our mission of transforming the property journey. Real Estate 1.0 was newspaper classified. Real Estate 2.0 took the newspaper listings online but didn't do much beyond that – you find a listing, call the agent and off you go. 90% of the journey remains untouched. Real Estate 3.0 will transform and infuse technology throughout the property journey throughout discovery, search, comparison, experience, selection, financing and transacting. And data and pricing capabilities, which SRX is world-class in, is a core pillar of that. 
What's happening next?
We will be welcoming all of SRX's team to become part of our family upon closing of the transaction. We are incredibly excited about the combined capabilities, and more importantly the shared culture of the underdog innovator, of the teams coming together, complimenting each other and building the future of Real Estate. 
Consumers can expect an even wider selection of listings, practically covering every listing available in the market, including many that are not found elsewhere as the most immediate benefit. We will also be infusing the data product and capabilities throughout the 99 platforms, including regionally.  
Customers can expect better product packages with better value. As with how we have demonstrated over the years, we will continue to be the most competitive platform to serve the industry. With the combined efficiency of the two previously competing platforms, we would be able to both provide a larger audience for listings as well as better tools at better prices. 
How do we feel about it?
Incredibly privileged!
SRX is an 11-year old brand, X-Value is a household name. It's not very often a new kid on the block like us has the honour of joining hands and becoming a bigger platform for a well-established brand and business like SRX. This is a fantastic milestone, but it's Day 1 for us – there is much to do and we are getting back to work right away!
– Darius
What are some of the industry leaders are saying? 
"The joining of hands by two of Singapore's PropTech leaders is an exciting development in Singapore's Real Estate industry, particularly as the sector is rapidly evolving. We're looking forward to more groundbreaking innovations from them." 
– Kevin Lim, Chief Agency Director, ERA
"This acquisition will change the real estate landscape in Singapore as 99.co and SRX are essential platforms here. We're optimistic that this will bring about even more competitive subscription packages that deliver greater value to our agents." 
– Ismail Gafoor, CEO, Propnex
"This is a significant development in the Real Estate industry that will result in more competitive packages for property agents, as well as less friction and more information in the online property journey experience. Overall, both property professionals and consumers will benefit."
– Simon Yio, Executive Director, OrangeTee
"Both Proptech are crucial resources that empower the agents to accurately and properly deliver the best service to their clients. We look forward to more innovative solutions that will bring more positive impact to our industry." 
– Benson Koh, Managing Partner, Singapore Realtors Inc (SRI)
"Since the pandemic outbreak, the Real Estate industry has embraced technology at a greater pace. Both 99.co and SRX have demonstrated the ability to leverage technology in creative and impactful ways, so this move comes at the right time for the property sector in combining a powerful data solutions provider and a home search portal with an amazingly delightful user experience! Definitely a move welcomed by both consumers and real estate professionals." 
– Evan Chung, Head, KF Property Network, Knight Frank
"We are at the dawn of a new epoch in the Real Estate scene. The pandemic has accelerated the industry's digital transformation and technology will play an ever-increasing role in the entire real estate value chain. The coming together of two major PropTech companies will bring about greater levels of integration, convenience and value to property agents and stakeholders in Singapore." 
– Francis Tan, CEO of SLP International
"It makes eminent sense for SRX to join hands with 99.co as both companies place a strong emphasis on technology. We expect this move to benefit property agents with new packages and products that they can leverage on through both platforms."
– Mark Yip, CEO, Huttons
The post Welcoming Team SRX into the 99 family! appeared first on 99.co.